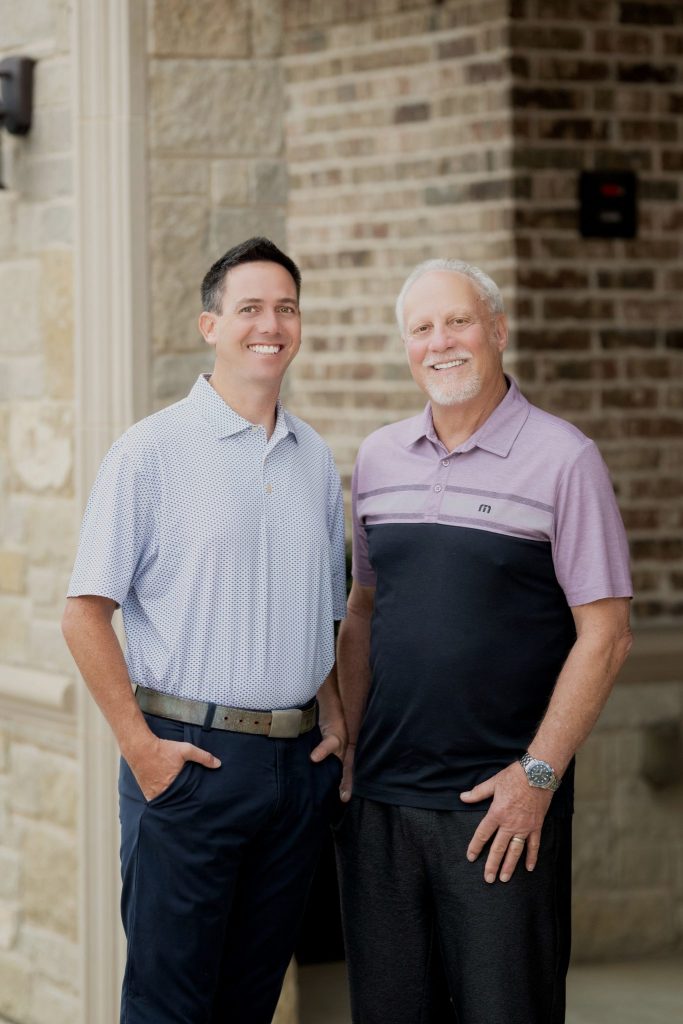 By
Meredith Knight
---
Much has changed, since Dr. John Bauer and his wife, Terri, opened their family dental practice, more than 40 years ago. They've raised their kids and entered those glorious grandparent years. They've welcomed their son, Dr. Cody Bauer, into the practice. As their beloved Mansfield has grown and flourished, they've participated in—even pioneered—dental advancements that have made dentistry gentler, more artistic, and far more precise. And generations of Mansfield families have come to think of Mansfield Family Dentistry as their dental home.
Each month, Teri and Dr. John are blessed to welcome patients they treated as children as they bring their own sons and daughters to Mansfield Family Dentistry. Dr. John and Dr. Cody begin seeing patients as soon as they're ready to sit in the chair for routine cleaning. And the Bauer family offers them—and their parents and grandparents–everything from simple cleanings or filling to complete cosmetic procedures including teeth straightening and full-mouth makeovers. In fact, once a patient is comfortable under their care, there's no need for them to be referred elsewhere for special services.
All the care they need can be found under one roof. "When we realize, during a routine check-up, for instance, that a patient needs a root canal, tooth extraction, or dental implant or when they inquire about a cosmetic procedure, we don't want to refer them out to an unfamiliar dental practice," Dr. John said. "Cody and I have undertaken hundreds of hours of continuing education every year and investing in the latest, cutting-edge dental technology, so we can provide our patients with cosmetic procedures such as tooth whitening, porcelain veneers, inlays, onlays, Invisalign clear braces, and permanent dental implants, right here in their dental home."
Be Your Own Advocate
Dr. John and Dr. Cody believe strongly in patient education and empowerment. "We want you to be your own best oral health advocate," Dr. Cody said. "It's not just about the health of your teeth but your overall health, as more is being discovered about the affect your oral health has on the rest of your body and on your chances of developing conditions such as heart disease, osteoporosis, Alzheimer's, diabetes, and other serious illnesses. We take seriously our job to provide each patient with the tools they need for a lifetime of vibrant oral health. We want to be your partners in that journey."
"Cody, Terri, and I along with our dynamic team of dental assistants and dental hygienists want every patient we see to feel like a member of our family because that's what they are to us," Dr. John said. "There's nothing more rewarding to us than building relationships with our patients and being able to watch them grow, from before they lose their baby teeth to the day they bring their own kids in to see us."
If you're searching for a true dental home for your family, find out more at MansfieldDentistry.com.
---
CONTACT
100 Carlin Road
Mansfield, Texas 76063
(817) 473-0291
MansfieldDentistry.com