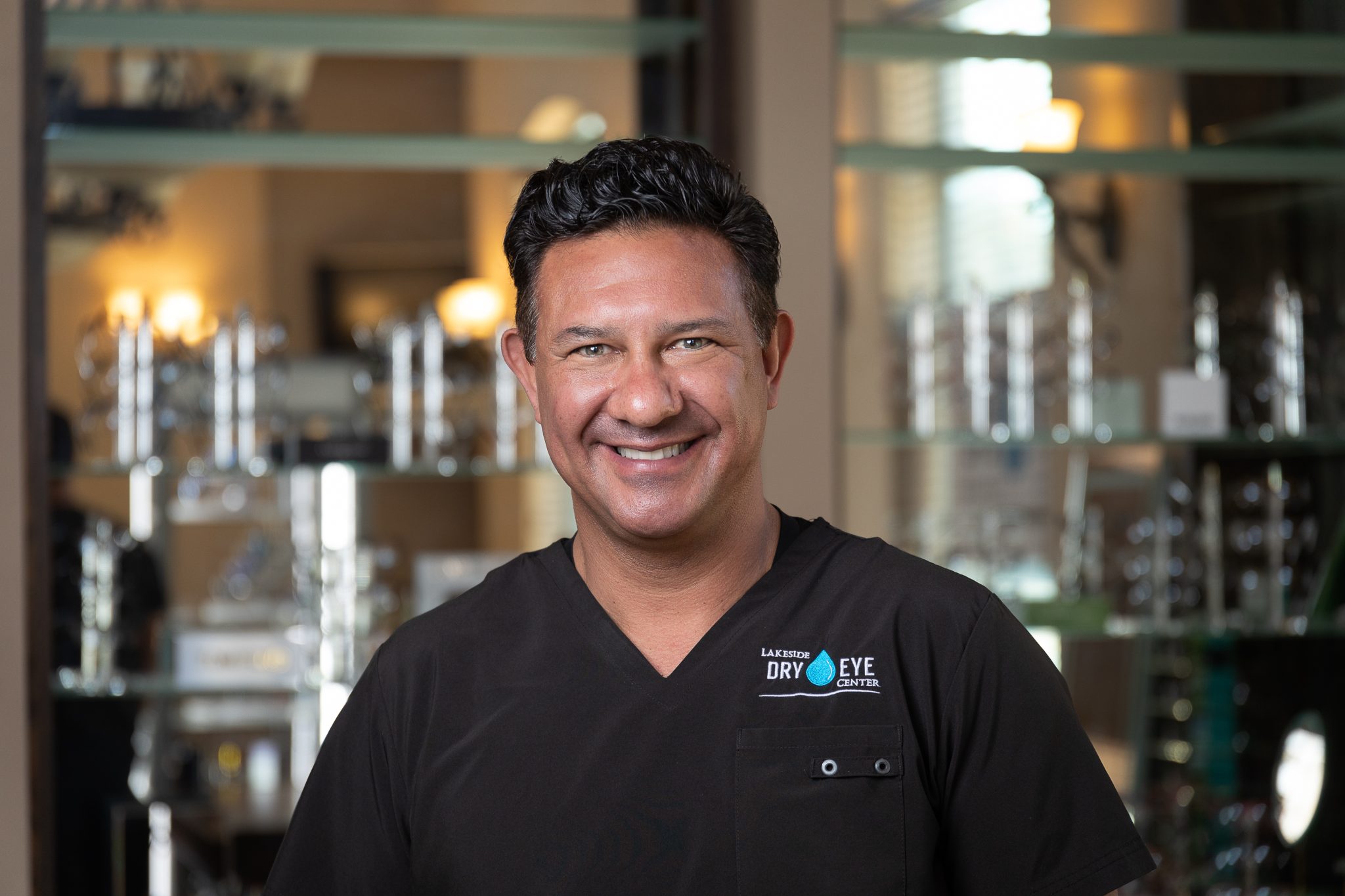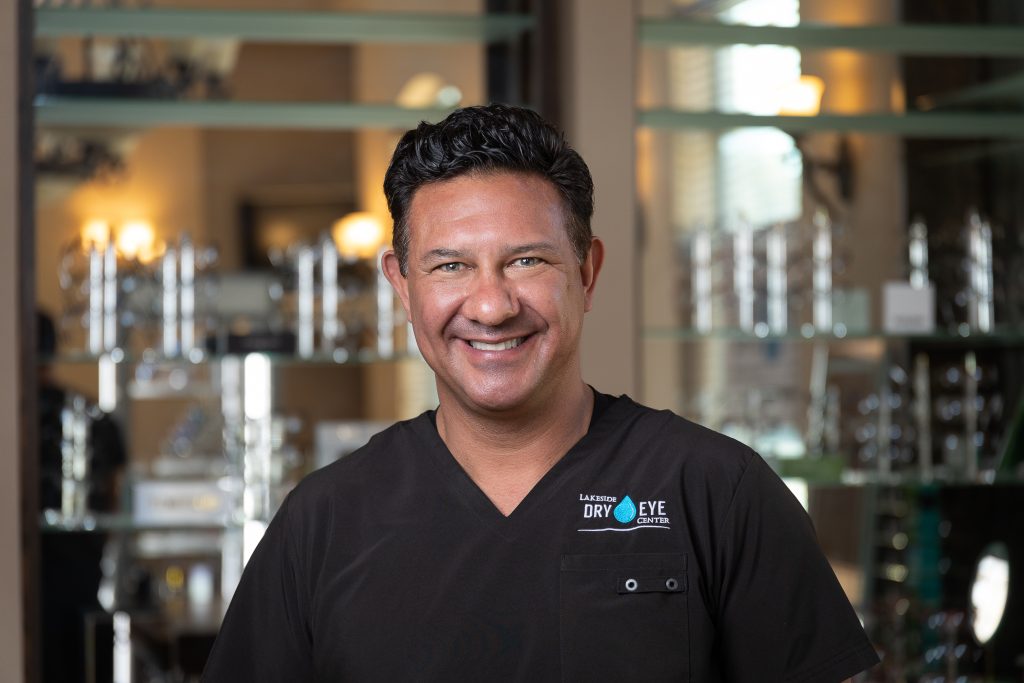 Photo by
Tracy Allard
---
Since 2000, Dr. Sebastian Mirabal has provided patients with the highest-quality, individualized care at Lakeside Eye Care. Whether you're looking for a routine eye exam or you're experiencing eye discomfort, Dr. Mirabal, a certified optometric glaucoma specialist, can help.
He performs medical eye exams at his state-of-the-art practice. "Medical exams take it one step further and evaluate systemic problems," Dr. Mirabal says. "The eye acts as a window through which we can see other things occurring in the body. We can detect anything from diabetes to high blood pressure or high cholesterol."
If you have children at home, Dr. Mirabal recommends taking them for their first eye exam around age two. His practice welcomes patients of all ages, making it convenient for the whole family to receive care in one place. In fact, some patients that Dr. Mirabal first saw as teenagers are now bringing their own children in to see him.
It's no wonder that Dr. Mirabal has earned the trust of generations of families. He strives to make each visit comfortable and inviting, helping put patients at ease. Lakeside Eye Care can evaluate patients' eyes without dilation or the air-puff test that many people dread. Plus, patients can visit with Dr. Mirabal and ask him any questions. "Patients can see the results and view images right in the exam room. We can go over everything right then and there," he says.
Lakeside Eye Care has garnered dozens of five-star reviews on Google, with one patient proclaiming, "I have been to many eye doctors over the years, and there has never been anyone as knowledgeable and caring as Dr. Mirabal. I cannot say enough good things about him and how much he has helped me." Another patient raved, "Incredible place on every level. I am so impressed by the attention, care, and education I received from Dr. Mirabal and his staff. I really can't say enough good things about them!"
Get Relief from Dry Eye
If you suffer from dry eyes, Dr. Mirabal can help you keep your eyes healthy and comfortable. Lakeside Eye Care offers OptiLight by Lumenis, a brand-new, FDA-approved treatment for dry eye.
"This is the only FDA-approved treatment for dry eye in the form of intense pulse light," explains Dr. Mirabal. "We're seeing an increase in dry eye since people are on devices more often now. Some people have dry eye after eye surgery like Lasik. People no longer have to suffer from dry eye. We can use a multitude of treatments to help them."
Let Dr. Mirabal and his team at Lakeside Eye Care provide the personalized and compassionate eye care you deserve. Make an appointment today at (972) 874-3926 (EXAM).
Lakeside Eye Care Provides:
An accredited dry eye clinic

Cataract management

An onsite lab with same-day glasses

Designer eyewear

No eye-drop digital retina exams

A certified tear-testing lab

Optical dispensing

Contact lenses

Minor emergency eye care

And more
---
CONTACT
1025 Long Prairie Road, Suite 100
Flower Mound, Texas 75022
(972) 874-3926
LakesideEyeCareTX.com