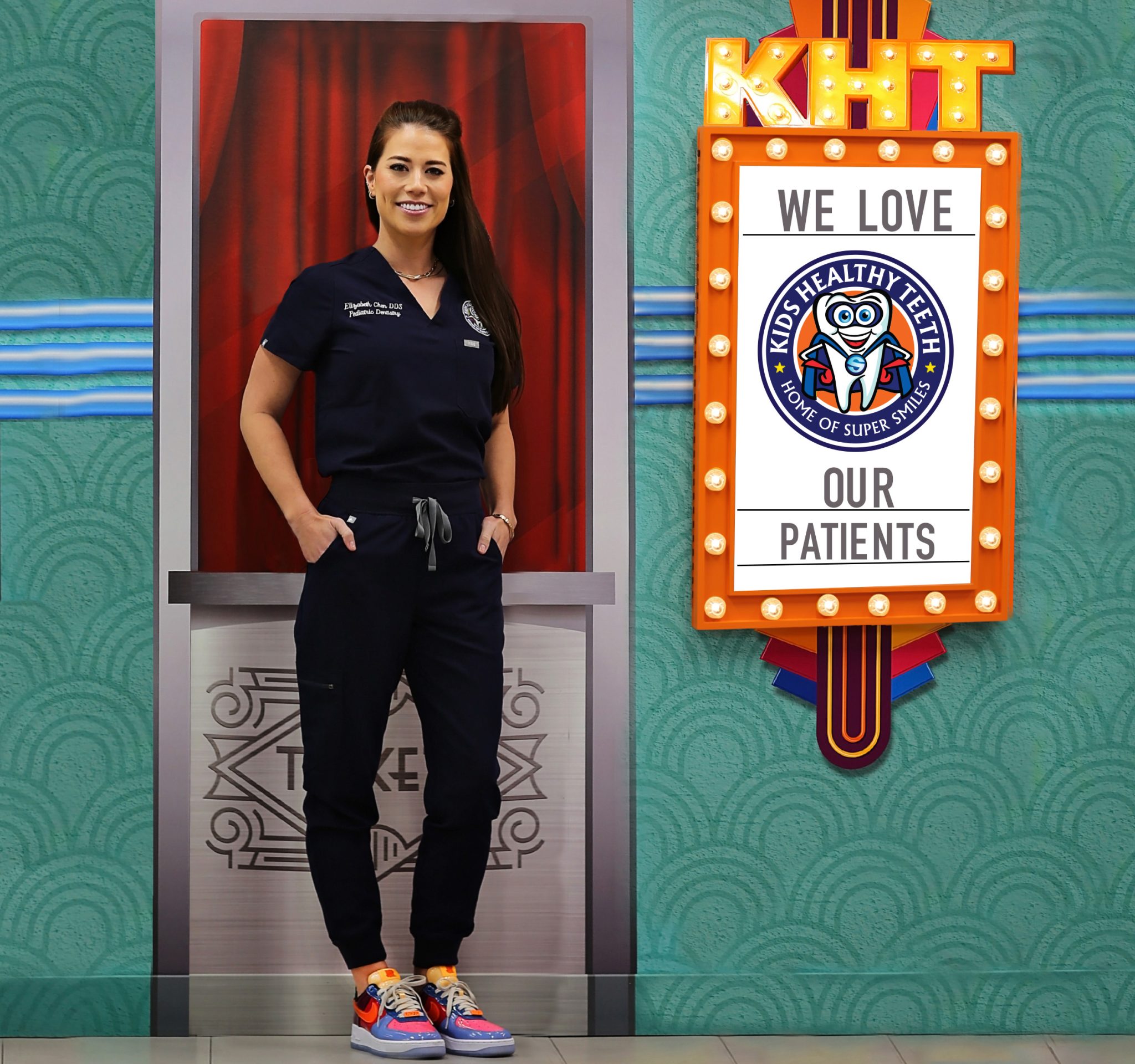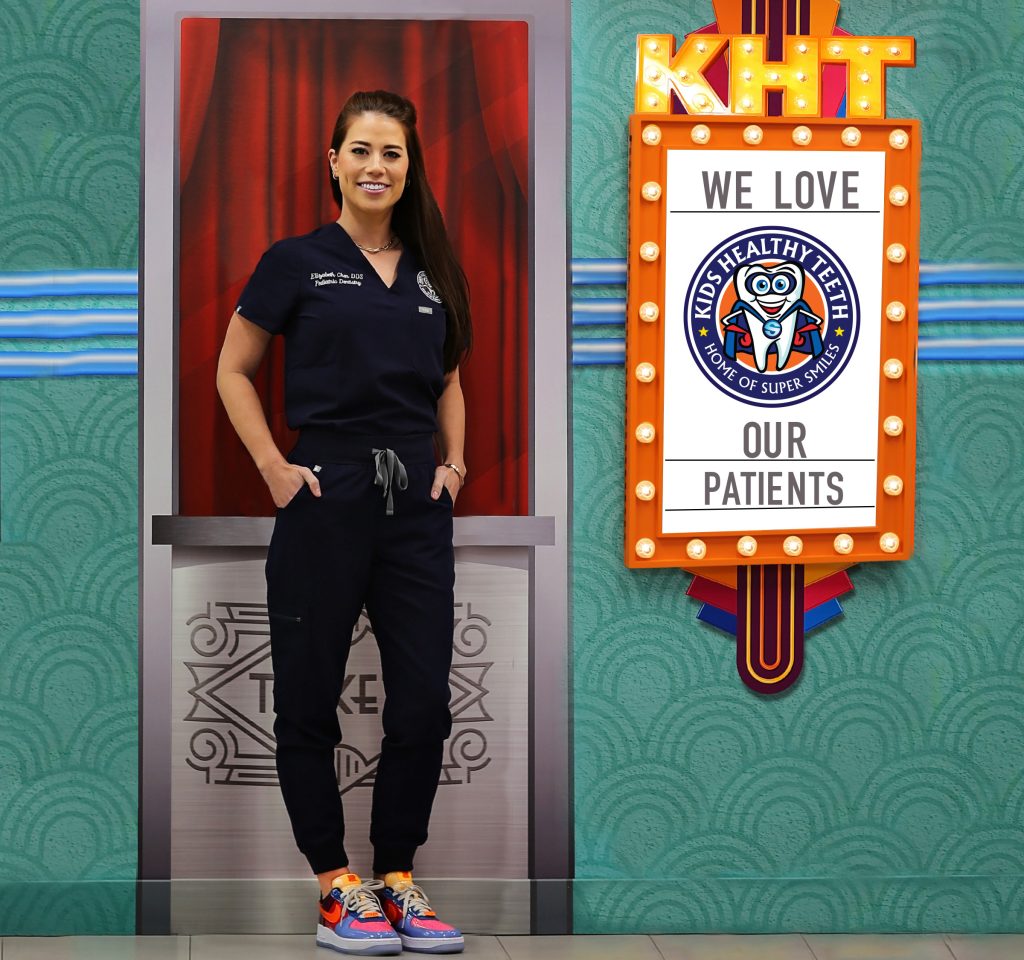 By
Annette Brooks
| Photos By
Karen McConaughey
---
Board certified pediatric dentist and "Top Doc" Elizabeth Chen, DDS, MSD, makes choosing the right dentist for your children easy. She and her experienced team at Kids Healthy Teeth go above and beyond to provide top-quality dentistry and a positive dental experience for every patient from when their first tooth emerges until they get through college.
Award-winning Kids Healthy Teeth has earned the reputation of being Greater Katy's premier pediatric dentist, and this hasn't happened by chance. "We focus on providing the highest quality of care versus seeing a high volume of patients and filling quotas. Quality over quantity is our goal," says Dr. Chen. She adds, "We want to be the Chick-fil-A of pediatric dentistry on a community level, offering great customer service and a consistently smooth experience for everyone."
Individualized, Kid-focused Dentistry from a Specialist
Dr. Chen's extended training reflects her commitment to treating children. After earning a DDS at the University of Texas School of Dentistry (graduating salutatorian), she completed a multi-year pediatric dentistry residency at the University of Texas School of Dentistry in Houston and earned a postdoctoral certificate in pediatric dentistry and a Master of Science in dentistry in 2015. Her specialized studies included child psychology and development, pediatric oral pathology, growth and development, anxiety management, and much more.
In addition to offering a compassionate, fun, engaging, and friendly environment that makes kids feel right at home, the practice is equipped with the most current dental technology, including digital radiography. Techniques also matter when it comes to children's dentistry. Little ones especially benefit from the "tell, show, do" approach used at Kids Healthy Teeth. This involves explaining to the child what will be done during a dental visit and demonstrating it to them using a stuffed animal before performing the treatment.
"We spend time to answer questions, address concerns, educate parents, and make sure kids don't feel rushed through their appointment," Dr. Chen explains. The mother of two adds, "We treat all kids as we would treat our own children and never try to push services children don't need."
Being personally available, accessible, and attentive is another reason Dr. Chen is a premier pediatric dentist. "Parents can contact me after hours, including on the weekends, and I personally return their calls."
Last but certainly not least, Dr. Chen praises her team. "Our staff is amazing," she says. "Most have been with me, especially those in patient care, for at least eight years. It's not a revolving door, offering children and their parents continuity of care, and the peace of mind you get from seeing the same friendly faces at each visit."
Taking Prevention to Heart
Tooth decay is one of the most common chronic health conditions of children in the United States, and a recent survey indicates that 23% of children ages 2-5 had cavities in their primary teeth. The good news is that cavities are preventable, and Dr. Chen and her team will help you understand how to help keep dental decay from forming.
"Decay can begin as soon as a baby's first tooth erupts. We educate parents on the steps they can take to help prevent decay from occurring, and reinforce positive oral health practices," she says. Dental sealants can also reduce the risk of cavities. "Sealants are shown to reduce cavities by 86% the first year. They're usually placed on the permanent molars around age six but can also be placed on baby molars if there is a high risk for cavities."
Preventive care at Kids Healthy Teeth doesn't begin and end with tooth decay. "We want to help prevent dental accidents from occurring. Children who play sports are especially at risk for tooth trauma, such as cracks, chips, and even tooth loss. Mouthguards reduce the likelihood of trauma. Since teeth don't regenerate, trauma to a tooth will remain with them for life. We can address and repair trauma, but the damage itself never goes away."
Parents (and Kids) Love Kids Healthy Teeth
"Fantastic experience from the moment we stepped foot in the front door. My children (11 and eight) were initially apprehensive about a new dentist, but Dr. Chen came highly recommended. Now I see why. The last year of treatment has been an eye-opener for my children, showing them that dentist visits are positive and helpful. Now when we go for a checkup, I get zero complaints. Quick to answer questions, the staff are knowledgeable and transparent about what to expect. If you want your children to feel taken care of and supported through their dental journey, I highly recommend you begin here." – Brian D.
More About Elizabeth Chen, DDS, MSD
Dr. Chen has been voted by Living readers as the Best Pediatric Dentist in Katy and Fulshear since 2017 and most recently received a 2022 Living Magazine Readers' Choice award.
Active in the community, she sponsors events at local elementary schools, and she and her team visit elementary schools and daycares, teaching kids about the importance of oral hygiene and how to care for their teeth. Dr. Chen also donates dental services, toys, supplies, money, and time to Casa de Esperanza de los Niños. The charity provides hope and healing through comprehensive services for children and their families whose lives have been disrupted by abuse and neglect.
Accepting New Patients
The American Academy of Pediatric Dentistry recommends that you establish a dental home for your child by age one. Call today to schedule an appointment with Kids Healthy Teeth. Dr. Chen and her team look forward to welcoming you and your children into their dental family.
Services Offered
First visit

Preventive and pediatric dentistry

Laser dentistry

Digital X-rays

Mouthguards

Space maintainers

Tooth restorations

Fluoride

Frenectomy

Pediatric sedation dentistry

Post-treatment care

Most dental insurance plans accepted
---
CONTACT
20660 Westheimer Parkway
Suite A
Katy, Texas 77450
29818 FM 1093
Suite 200
Fulshear, Texas 77441
(281) 579-8700
KidsHealthyTeeth.com