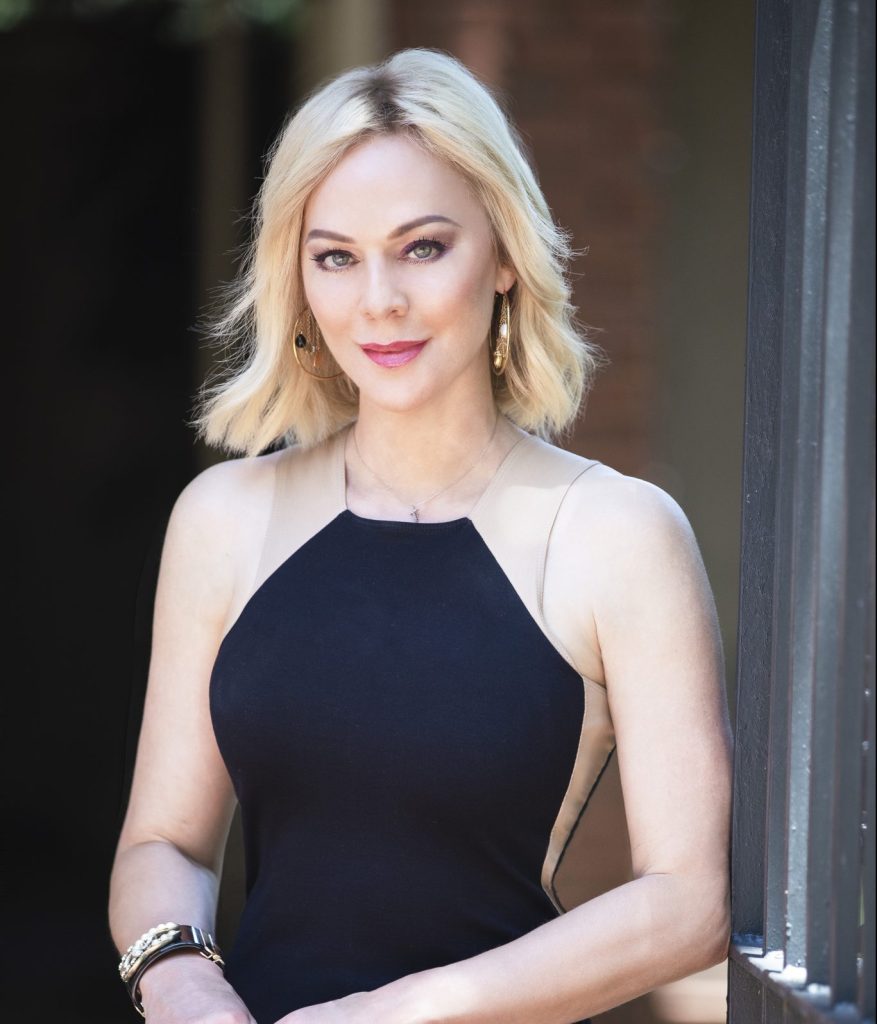 By
Meredith Knight
---
Dr. Janine Hopkins is a busy lady. Any given month might find her flying off to other states — and other countries — to serve as an expert presenter teaching about advancing technology in her chosen field of dermatology. Just last month, she was chosen from 50 applicants to present her patented CuraCator topical applicator device at the International Master Course on Aging Science in Paris where she took home top honors. We slowed Dr. Hopkins down just long enough to hear about three cutting-edge technologies she's now offering at her Southlake dermatology office.
Goodbye to Fine Lines and Wrinkles
Only recently approved by the FDA and currently available at only 1% of U.S. dermatology practices, DAXXIFY by Revance is the next generation of neurotoxin. "Botox has been around for 30 years," Dr. Hopkins said. "DAXXIFY is an improvement on that formula because patients can see reduced appearance of wrinkles in 2-3 days and results can last up to six months, which is 6-8 weeks longer than Botox."
Revolutionary Acne Treatment
In the past, options for treating acne included prescription drugs like Accutane — which required monthly blood tests and came with a risk of birth defects and increased risk of sun damage — ongoing antibiotics, and continuous topical applications. Revolutionary new Theraclear X is drug free and works in just five treatments. "Because there are three issues with acne, sticky pores with built-up material, enlarged oil glands, and bacteria, TheraClear X offer a three-step approach to address all three by suctioning out clogged pores, using light energy to shrink enlarged pores, and eliminating bacteria."
Treatment is pain-free with the only side effect being possible redness, for 30 minutes to an hour, doesn't require medication or blood work, doesn't result in dryness and peeling, and is effective for all skin types and ages, even preteens.
Permanent Cellulite Solution
Nobody likes cellulite. A new, mildly invasive procedure is allowing Dr. Hopkins to eliminate it so that it never returns. While the old treatment required multiple sessions and could cause extensive bruising, Avéli literally cuts the bands underneath your skin that are causing cellulite, so they can't return, and it does it in one session without visible bruising. "Think about an upholstered cushion with buttons sewn on it," Dr. Hopkins said. "What I'm doing is like pulling those buttons up, then cutting the threads to permanently remove them from the cushion. It's the only FDA-approved treatment indicated for thighs and buttocks, and it's one-and-done."
Once the cellulite is gone for good, you might opt to have Dr. Hopkins tighten up loose skin with her Fotona laser and sculpt and contour the area, so you're ready to look great in yoga pants, tight jeans, and short shorts.
Because she participated in the roll out of each of these new technologies, Dr. Hopkins is the first to offer them in DFW, and her patients will be some of the first in the country with access to all three. Find out more at HopkinsDermatology.com.
---
CONTACT
321 West Southlake Boulevard
Suite 180
Southlake, Texas
(817) 271-0988
HopkinsDermatology.com