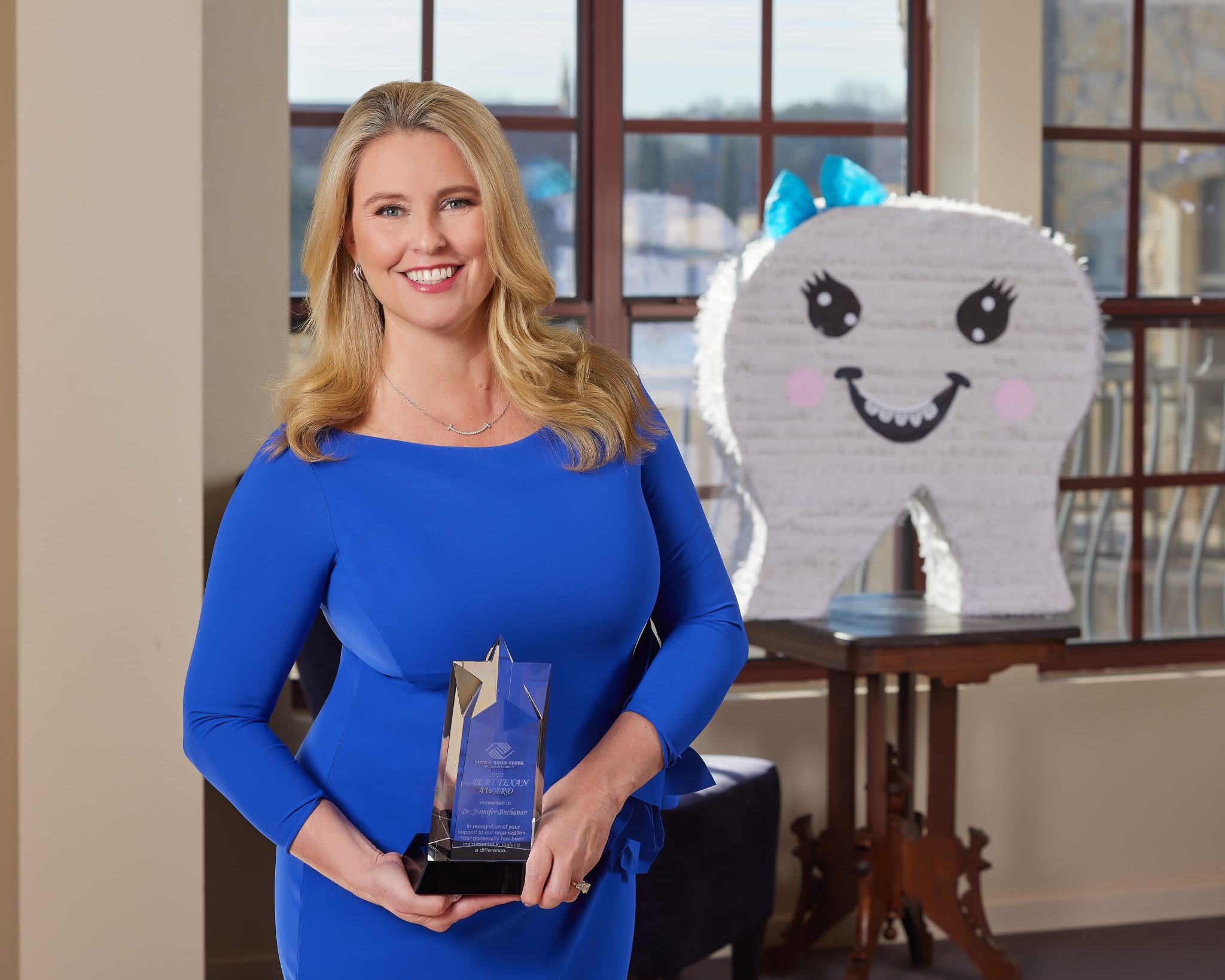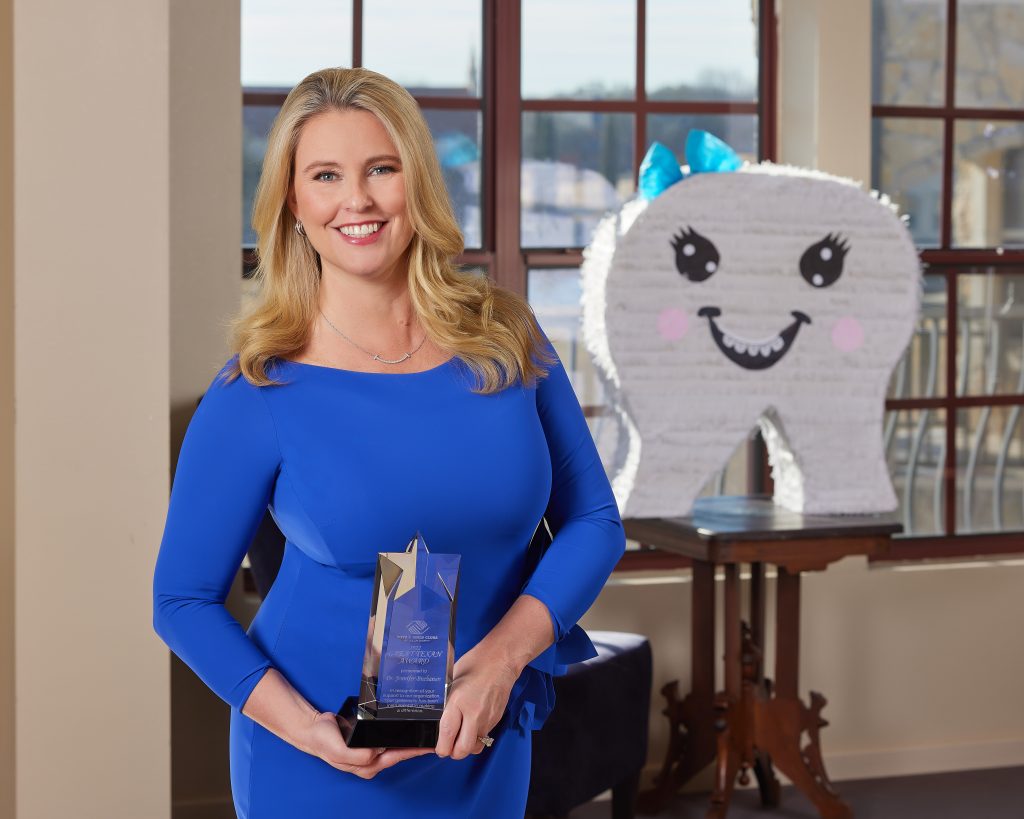 By
Meredith Knight
| Photo by
Scott Peek Photography
---
Jennifer Buchanan is surprised and humbled, every time she receives an award. But those who know this philanthropic, local orthodontist are anything but surprised. This past November saw her recognized with the Great Texan award for her work on behalf of the Boys & Girls Clubs of Collin County. Since 2014, Dr. Buchanan's Shoes for Smiles program has recycled over 40,000 pounds of shoes and clothing. With the profits, they've purchased over 1,000 pairs of shoes for local kids to begin the new school year.
Her annual SMILES CHARITY concert, which raises money to pay off mortgages for wounded veterans, was recognized as Best Local Event by McKinney Online. And Dr. Buchanan herself has been recognized as a Readers' Choice "Best Orthodontist" and "Top Doc" by multiple publications, multiple years in a row. Perhaps the greatest endorsement, though, has been enthusiastic reviews and referrals from hundreds of her happy patients.
Dr. Buchanan also sponsors several school sports teams, organizes a large, annual Christmas toy drive, and for over 20 years has awarded orthodontic scholarships to deserving student patients. For her, it's all a way of offering her patients — and the entire town of McKinney — the opportunity to do the good they long to do. "This town is generous," she said. "They're always looking for ways to give of themselves. All I'm doing is providing those opportunities. They take it from there. Any award I receive is actually an award for everyone who so willingly helps me make a difference. All the thanks goes to them."
In her Virginia Parkway office, Dr. Buchanan offers the latest in orthodontic technology and technique. "Since we use the latest orthodontic technology, we don't have to extract teeth, send patients for jaw surgery, use expanders or Herbst appliances, or wear the crazy headgear I had as a kid," she said. "Damon Insignia customized braces technology allows me to scan a patient's mouth and custom design their smile. It's like custom shoes made for each tooth to create each patient's winning smile faster and without the discomfort and disruption of traditional braces."
Dr. Buchanan also offers Spark Aligners for those who want beautiful and functional smiles but don't want to wear braces. State-of-the-art material makes Spark Aligners more comfortable and more precise, helping move teeth into place quicker than ever before.
"It's amazing how quickly and gently the teeth move," Dr. Buchanan said. "And remember, properly aligned teeth aren't just about looking good and functioning well. They're about optimum overall health. The mouth is the window to the rest of your body. I love being able to help my patients live their best, healthiest lives at any age."
Patient Appreciation Day 2023
Join the Dr. Buchanan Orthodontics team at Arcade 92 on Sunday March 19 from 2 to 5PM for some family fun.
Dr. Buchanan's patients and the general public are invited. Bring a friend and come join the fun!
---
CONTACT
6595 Virginia Parkway
Suite 100
McKinney, Texas 75071
(972) 542-4412
McKinneyBraces.com