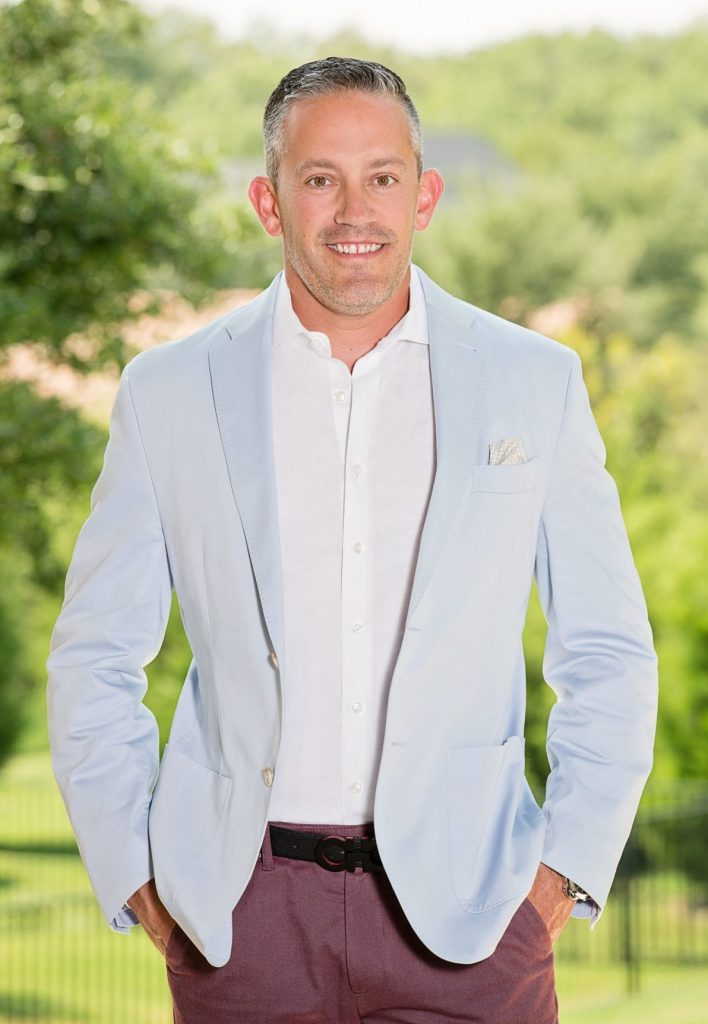 By
Meredith Knight
| Photo by
Millhouse Foundation
---
Bryan Armijo is a blessed man — and he knows it. Even as a boy, he knew he wanted to be a surgeon but wasn't sure what type. "I always assumed I'd go into orthopedics because I like sports and being outdoors," he said. But a six-week rotation in plastic surgery changed his mind. He'd also watched his beloved grandmother go through breast cancer treatment and a double mastectomy at a time when breast prosthesis were bulky and weren't waterproof. Because she lived in a small town, reconstructive surgery wasn't presented as an option. Her plight solidified his resolve.
Plastic surgery turned out to be a perfect fit. As a board-certified plastic surgeon, Dr. Armijo works with patients who need reconstructive surgery after breast cancer or birth defects. He also helps people improve their appearance through cosmetic surgery. "I enjoy working with everyone from young adults to the elderly and having the ability to greatly improve their lives," he said. "And I find that my reconstructive work makes me a better cosmetic surgeon while my cosmetic work helps make me better at reconstructive surgery."
Although an accomplished and celebrated plastic surgeon, Dr. Armijo is quick to credit his staff of four with much of his success. "When patients thank me for the results of their surgery, I always tell them it was a team effort," he said. "My practice manager, Cynda, has been with me since day one. It's not unusual for a patient to text Cynda on a Saturday night with a question about their dressing or medication and receive an immediate response from her. Her level of dedication to our patients and our practice is unmatched."
Dr. Armijo has equal praise for his PA, Morgan, and his medical assistant, Jordan. "Morgan takes great pride in extending my capability and care," he said. "She's the perfect match for a busy, robust practice. Jordan is a bright spot in the office with her bubbly personality and is always eager to learn something new. Brandy is the first one my patients encounter in the front office and makes a warm, friendly first impression. I honestly couldn't do what I do without such a solid staff. And I'm blessed to be associated with one of the nation's renowned cosmetic surgery practices, the Dallas Plastic Surgery Institute."
Dr. Armijo feels equally blessed outside the office. "My wife and I started dating in college," he said. "She's been my biggest supporter through everything. I could never develop and maintain a busy practice without my rock at home." Together they have two daughters and a son who keep them busy with their horseback riding, music and dance, and football and basketball. At his patients' request Dr. Armijo has added nonsurgical facial rejuvenation techniques, such as Botox, dermal fillers, chemical peels, and microneedling into his practice. Find out more at BryanArmijoMD.com.
---
CONTACT
9101 North Central Expressway
Suite 600
Dallas, Texas 75231
7501 Lakeview Parkway
Suite 245-B
Rowlett, Texas 75088
1105 North Central Expressway
MOB II, Suite 2100
Allen, Texas 75013
(214) 540-1434
BryanArmijoMD.com