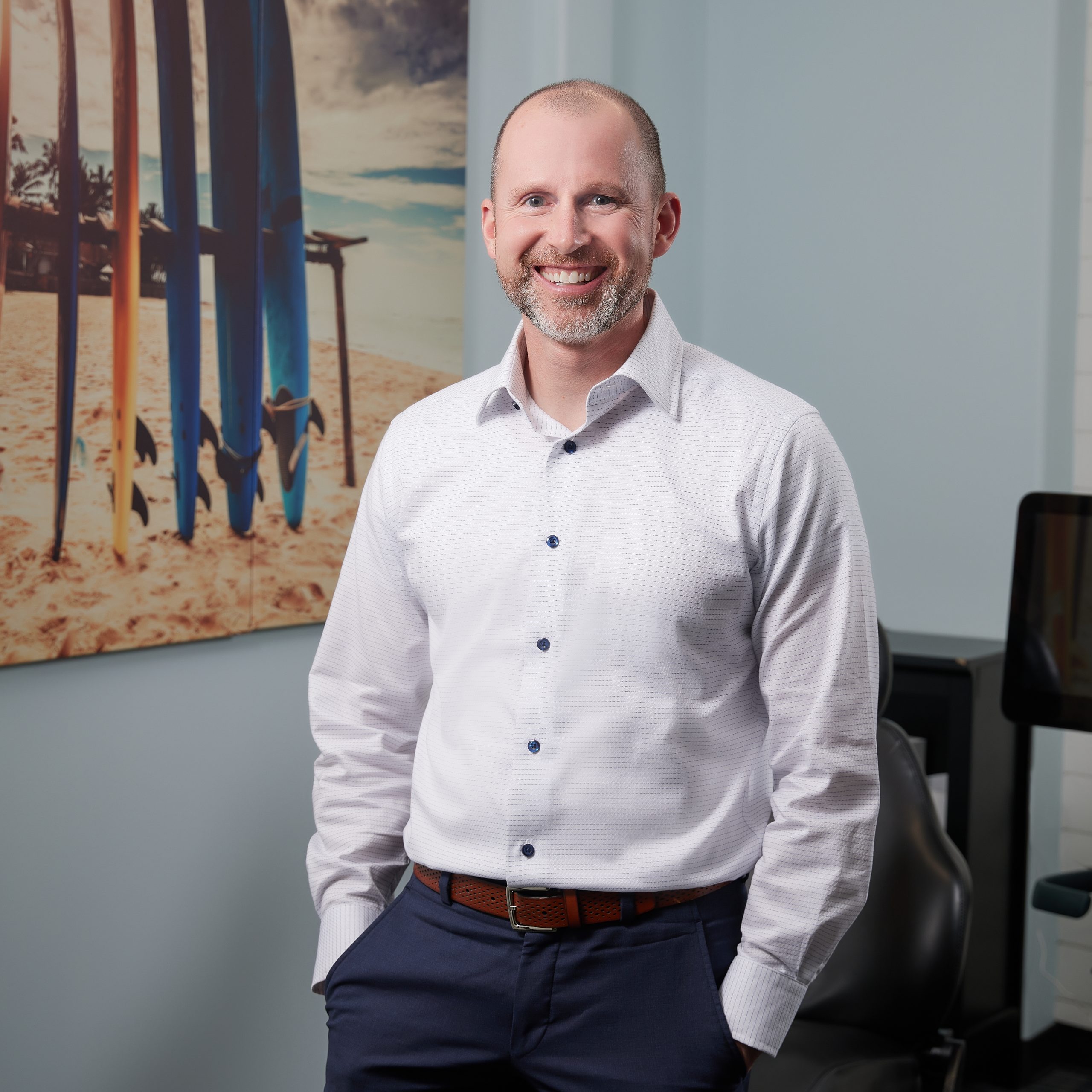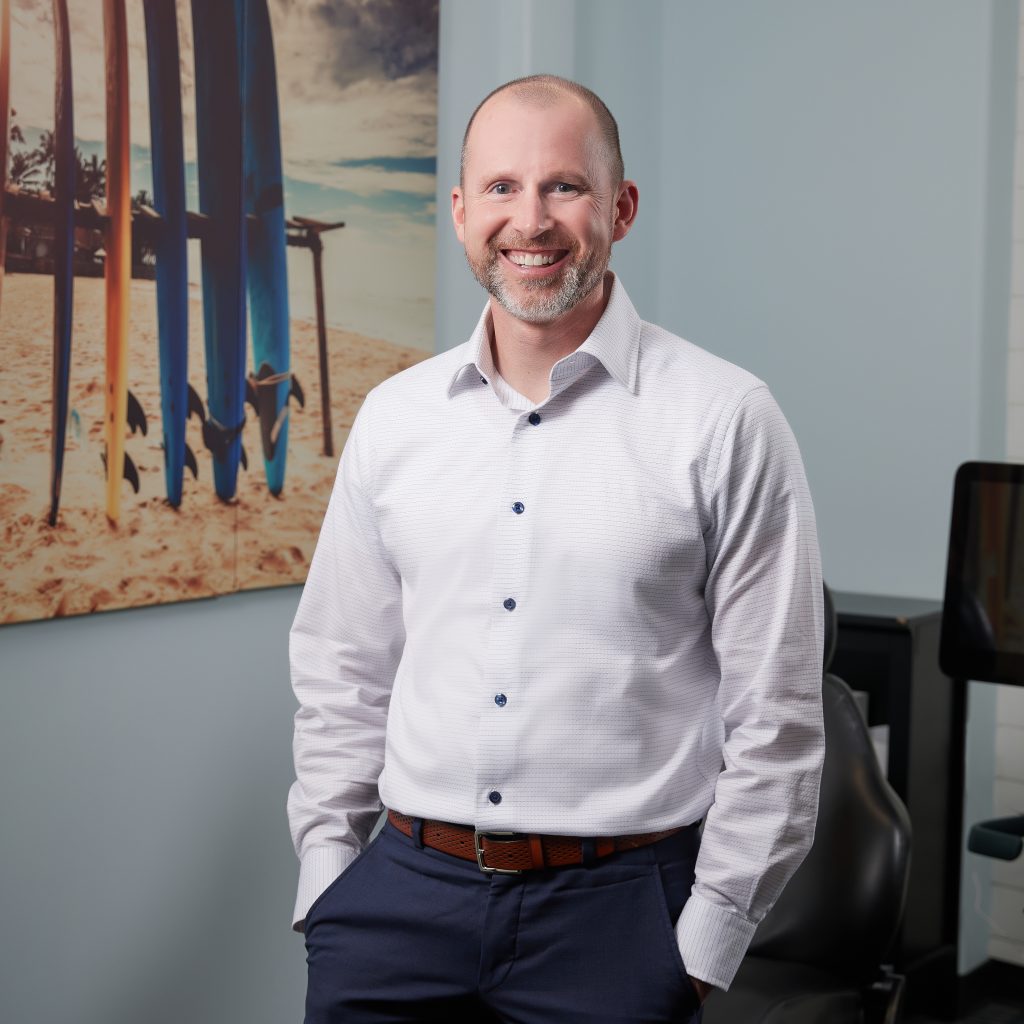 By
Meredith Knight
| Photo by
Scott Peek Photography
---
Look how far braces have come! From bulky metal bands wrapped around teeth that took years to work, orthodontics has become a quicker, more comfortable, more precise, and much more discrete process—for all ages and lifestyles. For 11 years, Frisco area orthodontist Jared Corbridge has helped patients realize their dream of a gorgeous, fully functioning smile. And it's about more than aesthetics. "Misaligned teeth can be detrimental to your health, and an unsightly smile can affect your self-esteem," Dr. Corbridge explained. "Properly aligned teeth are easier to keep clean and allow your jaw to function the way it should. And a showstopping smile can change the way people see you and the way you feel about yourself."
Whether your child has crooked, overlapping, or overcrowded teeth, or a "bad bite" (malocclusion), or it's you whose smile needs some tweaking, orthodontics is a great — often discreet — option at any age. Dr. Corbridge is pioneering the latest orthodontic treatment options, including 3D imaging, Invisalign, self-ligating braces, and an Itero digital scanner, which takes over 6,000 images per second to replace traditional impressions. "We offer metal braces with fun colors, clear braces, and Invisalign for those looking for a more aesthetic alternative," Corbridge said, "It's never too late to treat yourself to healthy, beautiful teeth."
What truly sets Dr. Corbridge and his staff apart is the time they take with patients and the relationships they forge. "It begins with making sure each patient is comfortable with, and educated about, each of their treatment options," he said. "Only then can we offer our recommended treatment plan, completely customized to each unique patient."
"Invisalign can be a great option for all ages," Corbridge said. "It's a noninvasive, almost undetectable way to correct your teeth, bite, profile, and smile, requiring far fewer office visits than regular braces, making them a real option for people with hectic schedules." The patient simply changes their aligners themselves every seven to 10 days, and there are no hassles with food restrictions or difficulty brushing and flossing.
Dr. Corbridge is diligent about continuing education and staying current with advancing orthodontics technology. He received orthodontic training from Baylor College of Dentistry in Dallas, one of the most prestigious orthodontics programs in the country and is an active member of the ADA and the American Association of Orthodontists.
When not on the job, Dr. Corbridge enjoys spending time with his wife, Stephenie, and their four children, being outside, working in the yard, watching the kids play sports, and staying active in his church. He supports Ronald McDonald House of Dallas, Frisco Family Services, and local schools and participates in the North Texas Dental Society's Give Kids a Smile program, providing dental services to local children in need.
Call (214) 705-6188 today to schedule your free consultation.
---
CONTACT
5110 West Eldorado Parkway
Suite 500
Frisco, Texas 75033
(214) 705-6188
CorbridgeOrthodontics.com