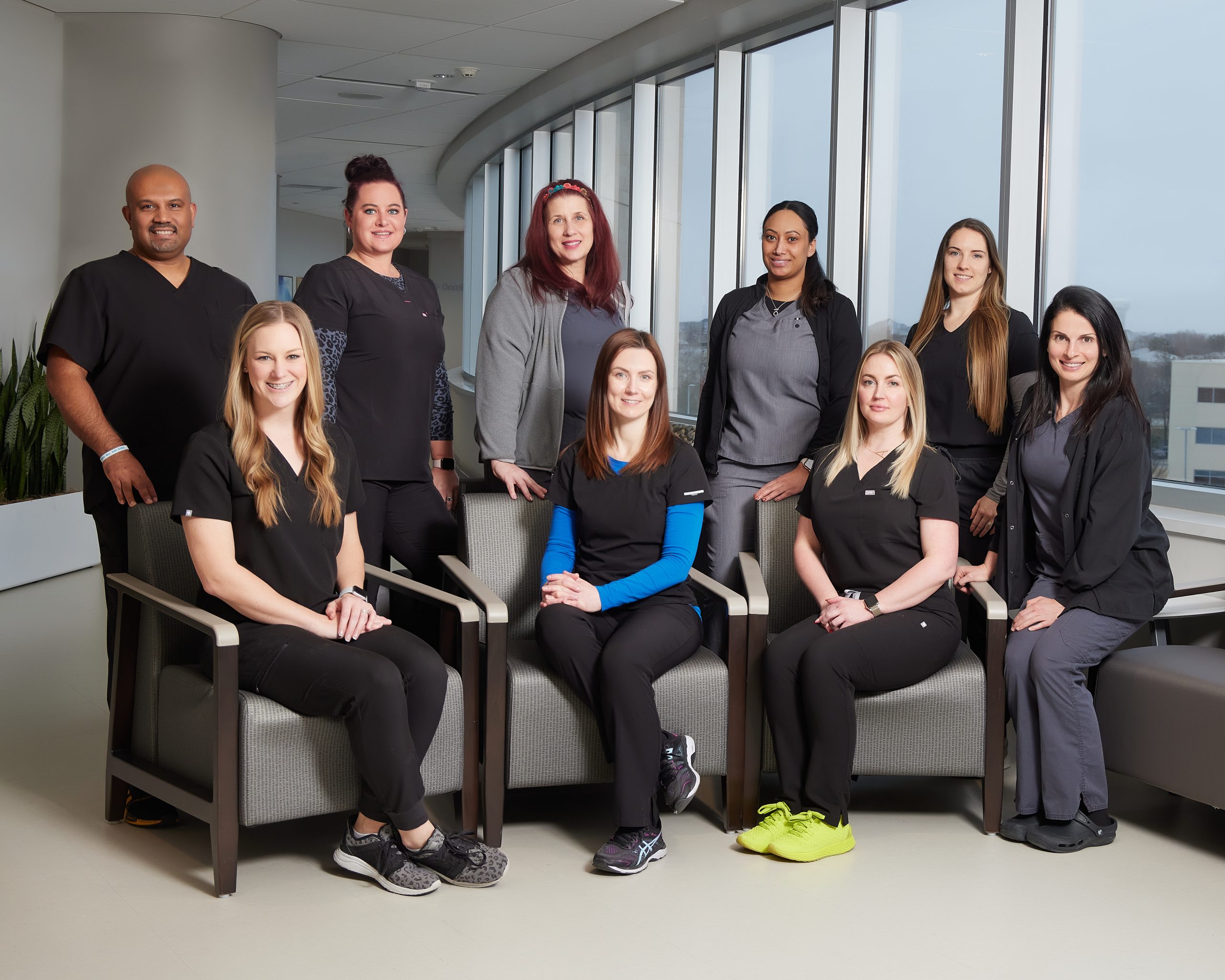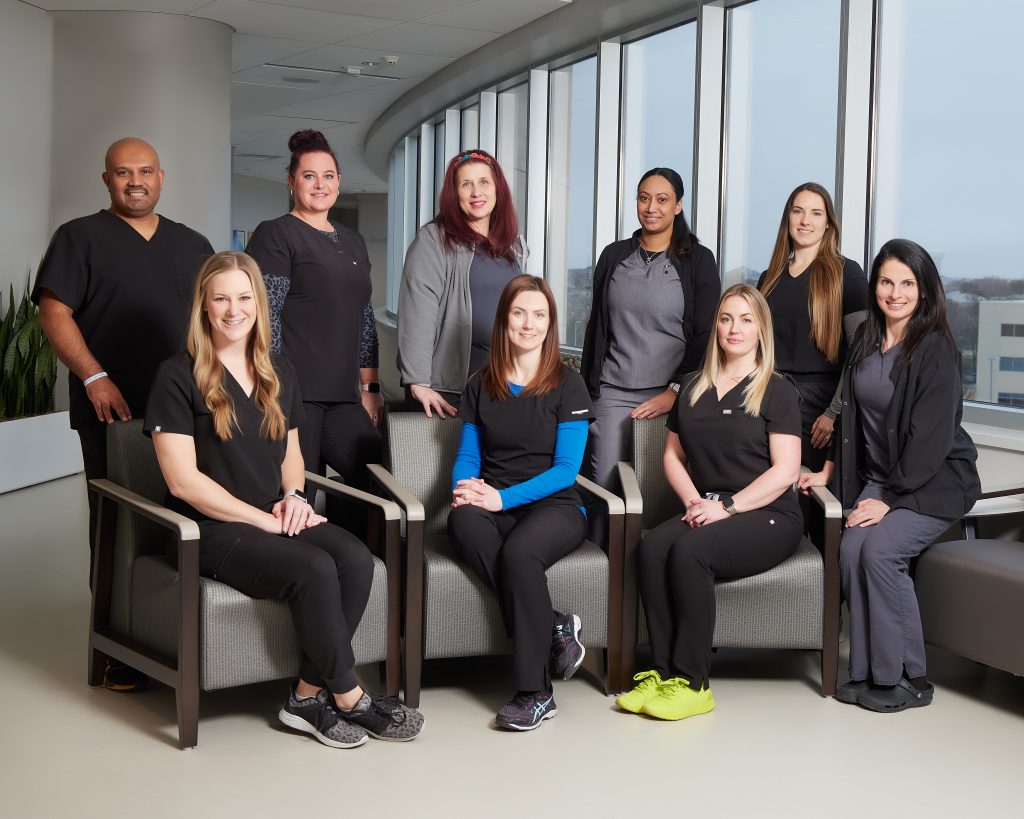 Photos by
Scott Peek Photography
---
George Bowling played baseball throughout college at Tyler Junior College and East Texas Baptist University. As a left-handed outfielder, George threw curveballs without a second thought to the wear and tear it could create on his rotator cuff. Seeking relief his junior year, he went to an orthopedic surgeon where he received cortisone injections to temper inflammation and take the edge off of his pain.
Eventually, shoulder replacement surgery was necessary and his only course of action. Unfortunately, even after surgery, George continued to experience pain in his shoulder and was limited in the daily activities he could complete. He had gotten to the point where he couldn't lift his arms above his head or have the strength to lift anything.
Dr. Jeffrey Sodl, on the medical staff at Baylor Scott & White Medical Center McKinney, says that the most common shoulder conditions can be caused by aging and normal wear, or they can be related to trauma, falls, heavy lifting, or – like George – from high-impact sports. Dr. Sodl adds that it can be difficult to assess when your pain is severe enough to seek care from a doctor.
"We believe that when shoulder pain interrupts daily activities, particularly when it interferes with sleep, that is a good indication that it's time to get checked," Dr. Sodl says.
George pursued his second shoulder surgery at BSW McKinney in December 2022. Even though he had surgery previously, he still had normal apprehension about the procedure. But the entire orthopedic team helped put him at ease.
The hospital offers a pre-surgery class where patients can meet the surgical nurses and get acquainted with the staff, which George and his wife took advantage of prior to his procedure. They went on a guided tour of the operating room and recovery area and then were directed to the location where George's wife would be able to wait comfortably while he was in surgery.
From pre-op to post-op, George and his family were confident in the care they received at BSW McKinney. "Everything worked out better than I could have ever imagined," he said. "Even though I was in a lot of discomfort the following day, my kind nurse worked to make my pain manageable. I can't say enough good things about the hospital team and the entire experience." Thrilled with the results of the surgery, George now has total movement. "I'm reaching above my head and am able to do daily activities that I took for granted before," said George.
The highly regarded bone and joint specialists on the medical staff at Baylor Scott & White Medical Center McKinney offer comprehensive orthopedic expertise and innovative approaches to joint issues. Clinical care, patient education, diagnosis, treatment, and follow-up for various orthopedic conditions are offered. In addition, a specialized sports medicine program is available for athletes of all ages and activity levels.
Orthopedic Treatment Options
Whether you're experiencing shoulder pain, hip pain or knee pain, the multidisciplinary team of orthopedic surgeons on the medical staff at BSW McKinney is here to help. The hospital offers a multitude of orthopedic treatment options ranging from medication and rehabilitation to hip, shoulder, and joint preservation services, minimally invasive surgery, total joint replacement, arthroscopy, joint reconstruction and replacement surgery, and trauma surgery.
"If you are experiencing joint or hip pain regularly, proper evaluation is paramount, no matter what age you are," said Dr. Joel Wells, on the medical staff at BSW McKinney. "Whether you are 14 or 60, it is always advisable to be evaluated. Evaluation consists of a proper history and understanding of the pain, dedicated and specialized radiographs, and most importantly a detailed examination."
"What is truly remarkable about hip pathology is there is often a mechanical reason for pain," explains Dr. Wells. "Often the driving force can be instability and hip dysplasia, or femoroacetabular impingement, where there is a mismatch in the shape of the ball and socket of the hip joint. Another emerging
culprit of hip pathology is the sagittal balance of the pelvis and the hip, spine, core relationship."
Regardless of the cause or culprit of your pain, physicians on the medical staff at BSW McKinney work to find the exact cause while tailoring treatments to an individual's pain. Your treatment plan might include focused exercises, dedicated physical therapy, injections, and eventually surgery.
"What is truly promising and invigorating about the hip is if we can correct the mechanics, we may be able to help relieve pain and also prevent further hip degeneration," said Dr. Wells.
If you're experiencing joint pain that keeps you from doing the activities you love, don't delay in seeking care. For more information on the orthopedic care offered at BSW McKinney or to find a doctor, please visit BSW McKinney's website.
Orthopedic Care and Surgical Services
Back and neck

Foot and ankle

Hip

Hand and wrist

Shoulder

Joint wellness

Rehabilitation

Sports medicine
Physicians provide clinical services as members of the medical staff at one of Baylor Scott & White Health's subsidiary, community or affiliated medical centers and do not provide clinical services as employees or agents of Baylor Scott & White Health or those medical centers. Individual results may vary.
---
CONTACT
5252 West University Drive
McKinney, Texas 75071
(469) 764-2246
BSWHealth.com/McKinneyOrtho