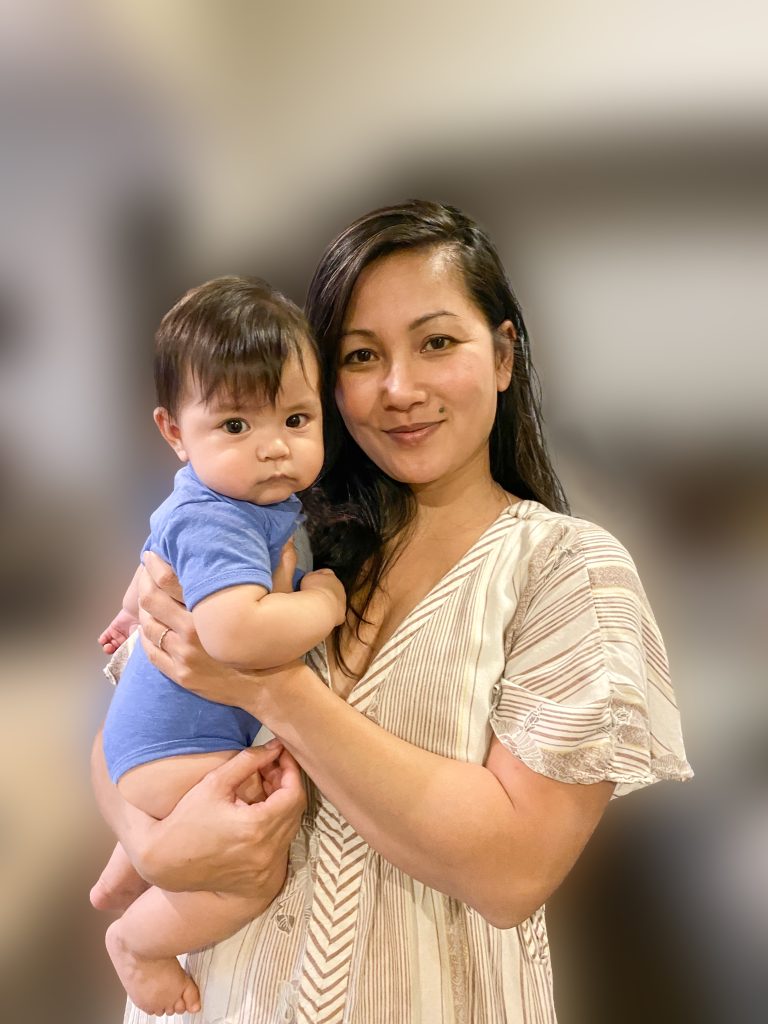 ---
There's a brand-new pediatric dental practice coming to Prosper and Celina: Blossom Pediatric Dentistry. Set to open in April, this practice provides pediatric dental services with a focus on whole-body health. "Our practice is biologically driven, which means we focus on what is most biocompatible for our growing children," says Dr. My Pham Matthews. "We offer BPA-free fillings and sealants, laser dentistry, ozone therapy, and much more. We want to grow healthy smiles together."
Dr. Matthews drew inspiration for her practice's name from her favorite flower. "I love tulips, which is how I arrived at the name," she says. "I want to help kids thrive and grow in a healthy way. I also want to do this in a compassionate way, staying mindful of varying comfort levels. There isn't one treatment plan for everyone, and I want to provide different options for parents."
This state-of-the-art practice features the most advanced dental technology, including a Solea laser and digital X-rays. Dr. Matthews also offers medical-grade ozone treatments and all-white crowns that are metal-free and more biocompatible with the body. All the water lines in the practice are also disinfected with ozone. "What I love about ozone," Dr. Matthews says, "is that it targets the bacteria we don't really love in our mouth without removing all the good bacteria."
Another unique and sweet aspect of Blossom Pediatric Dentistry? Maverick, the office therapy dog. This cockapoo is becoming fully trained in therapy school to help patients have a more enjoyable and relaxed visit.
After practicing traditional dentistry for 10 years, Dr. Matthews began exploring holistic — or biological — dentistry. She appreciated this whole-body approach to dentistry. "We look at the teeth and gums and make sure they're cavity-free and there's no inflammation," she says, "but we also look at things like how the tongue looks, oral-facial development, and how well the patient is sleeping."
Dr. Matthews can also perform frenectomies — minor in-office procedures to resolve tongue-tie issues — on patients as young as newborns. This allows them to breastfeed easier, helping both mom and baby. "I have a two-year-old and a three-year-old, and this was a great option for me personally," Dr. Matthews says.
Wondering how involved you'll be involved in your child's dental visit? You'll be there every step of the way, sitting with your child during the appointment and visiting with Dr. Matthews on not just good oral health but also the best nutrition for the mouth and gut. "The mouth is the gateway to the whole body," she says. "You can't have good general health without good oral health."
Dr. Matthews graduated from UCLA and attended dental school at the University of Pacific Dugoni School of Dentistry. Following dental school, she attended the USC Pediatric Dental program. Dr. Matthews is a member of the International Academy of Biological Dentistry and Medicine. When she's not at work, she spends time with her husband and two young children.
Want to see the difference at Blossom Pediatric Dentistry? Learn more about the practice's unique approach and services at BlossomPediatricDentistry.com.
---
CONTACT
1640 West Frontier Parkway
Suite 150
Prosper, Texas 75078
(469) 649-1130
BlossomPediatricDentistry.com