Montgomery County Women's Center assists area residents with educational support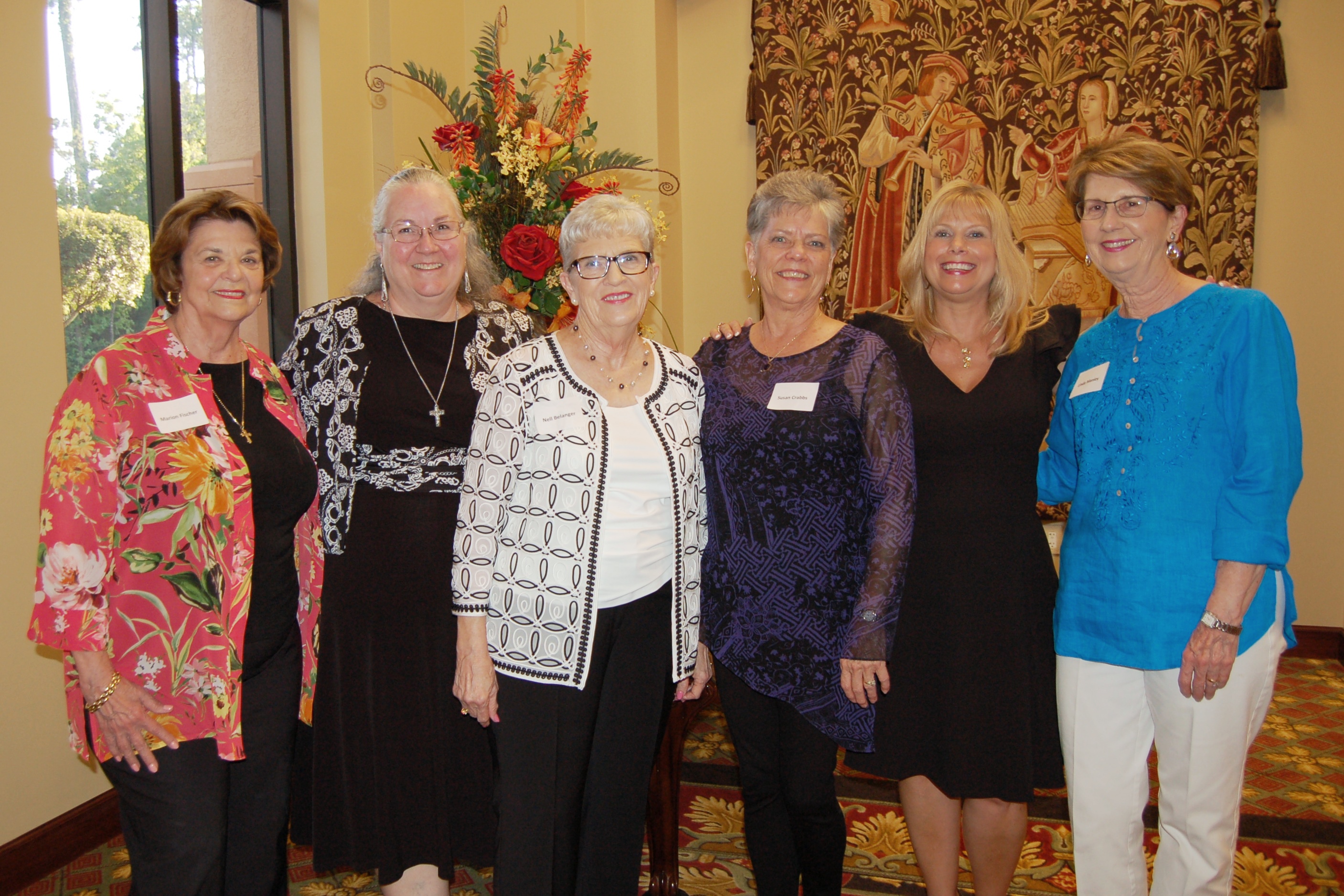 Twenty-three clients of the Montgomery County Women's Center (MCWC) recently received scholarships to help them build a better life through education after experiencing domestic violence. The Woodlands United Methodist Church donated space for the ceremony, which counted the Scholarship and Education Committee (pictured) in attendance for the presentation.
Sarah Raleigh, MCWC President and CEO, officiated the scholarship presentations along with Nell Belanger, scholarship and education committee chair and MCWC board member. Raleigh said, "We are in awe of the motivation and determination of these very deserving recipients, many of which will be graduating in the coming spring. We are extremely grateful for the generosity of the scholarship donors who are truly our heros, as this ceremony would not be possible without their support. We salute their strength and commitment to improving their lives through education. These scholarships will help these women reach their goals, and the Women's Center is very proud to be a part of that."
Nearly all the scholarship recipients are working and raising children while going to school. Their career goals from their educational endeavors include accounting, biology, business administration, cosmetology, criminal justice, forensic chemistry, game design and simulation development, human development and family studies, laser technician, music therapy, nursing, pre-law, psychology, and teaching.
• For more on the MCWC, visit MCWCTX.org