Summer's Best Swimwear
What's black, white and red all over? Chic swimwear that's fashionable, modest, and something you can actually swim in.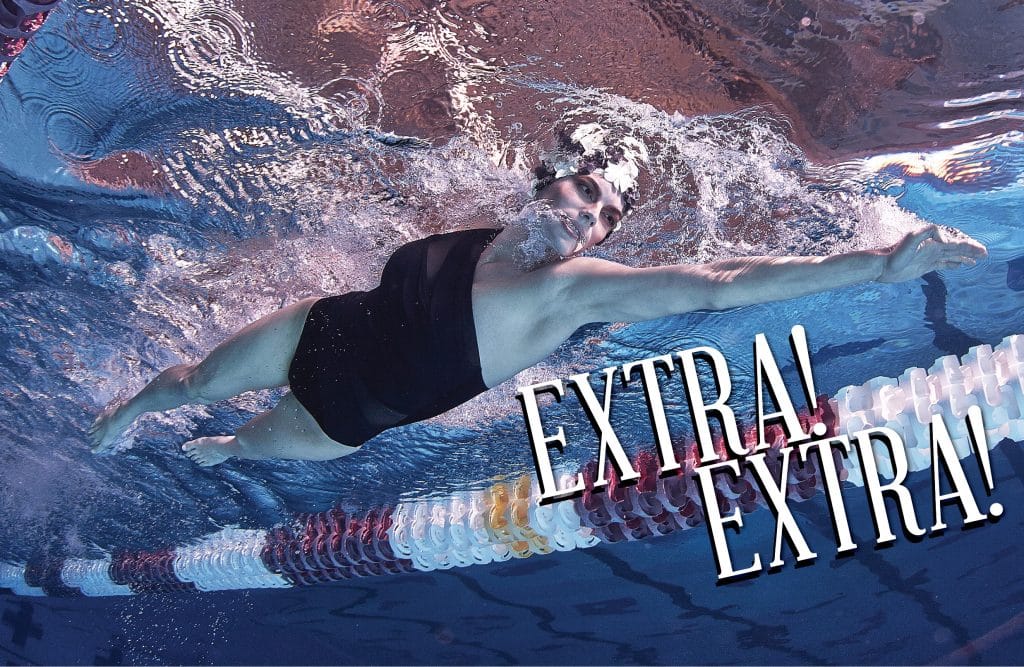 The one-shoulder design, a-symmetrical ruching and subtle gauze cutouts take the basic black one piece to new heights. And the flower covered swim cap is just plain fun. Miraclesuit "Miracle Network", $154 and black and white rubber flower swim cap, $20, available at Everything But Water.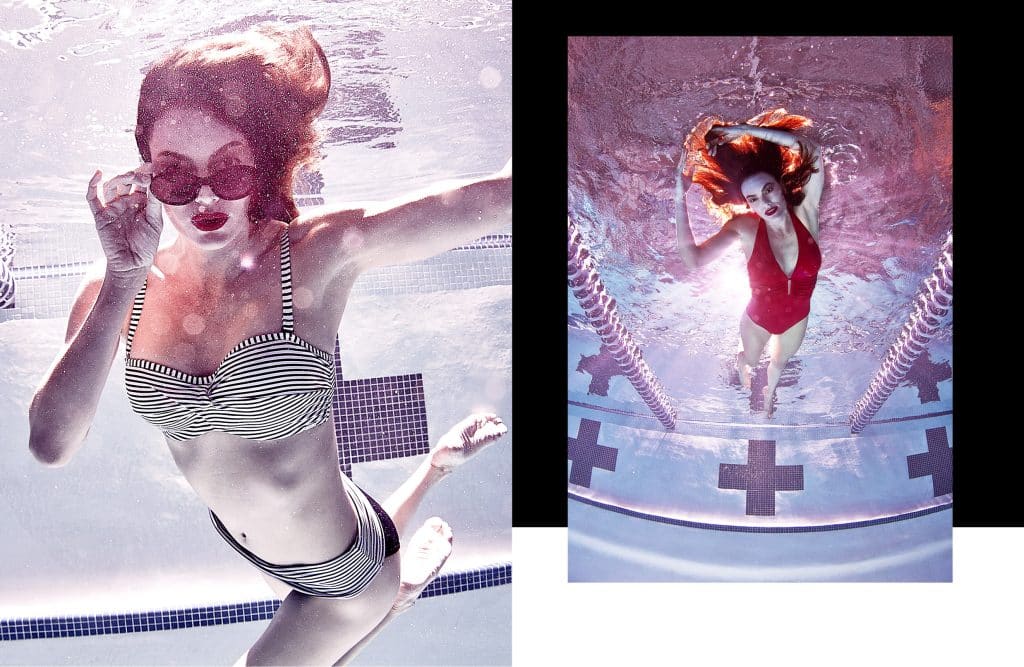 Look a little bit retro in this throwback two piece that still sports a modern shape. The bra-styled (and sized) top offers more support and coverage than one typically finds in a bikini. Panache "Anya Stipe" bandeau bikini top and fold over bottoms, $64 and $36, available at BareNecessities.com. Lafont Paris "People" sunglasses, $415, VizioOptic.com.
Red. It looks good on everyone. This suit flatters with a plunge neckline, peek-a-boo cutout and stylish ruching. Bleu Rod Beattie "American Hustle" swimsuit, $119, available at Everything But Water.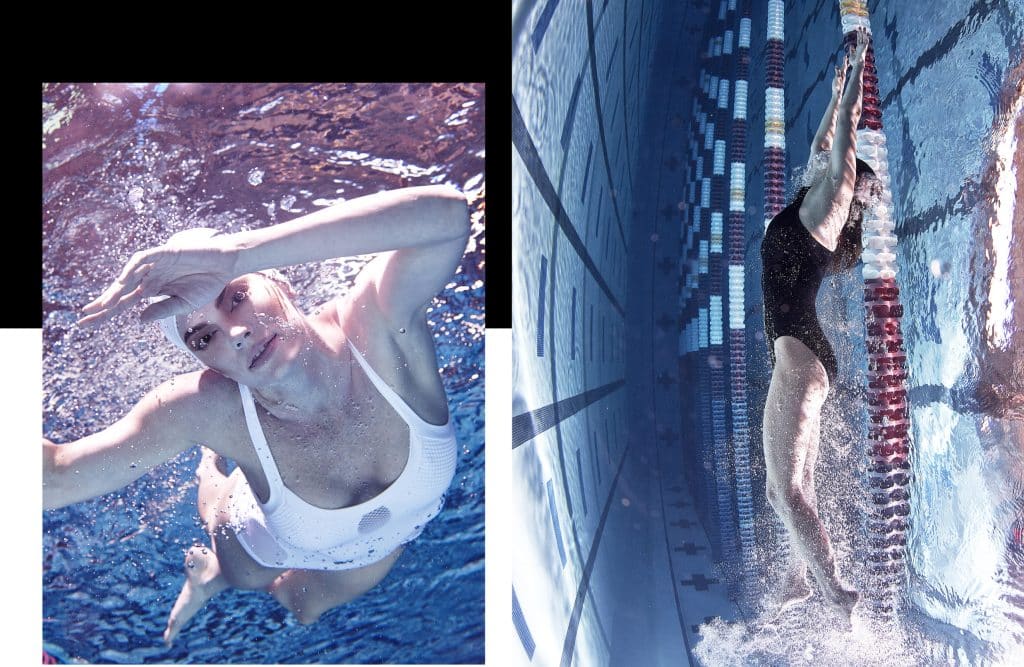 Delicate, yet sporty, the unexpected mesh cutouts on this classic white suit made it one of our favorites. Becca by Rebecca Virtue "Meshed Up", $98 and white turban swim cap, $18, available at Everything But Water.
Made with sturdy wetsuit material, the high neckline and zipper details of this suit make it a standout. Magicsuit "Laguna Beach" swimsuit, $180, available at Everything But Water.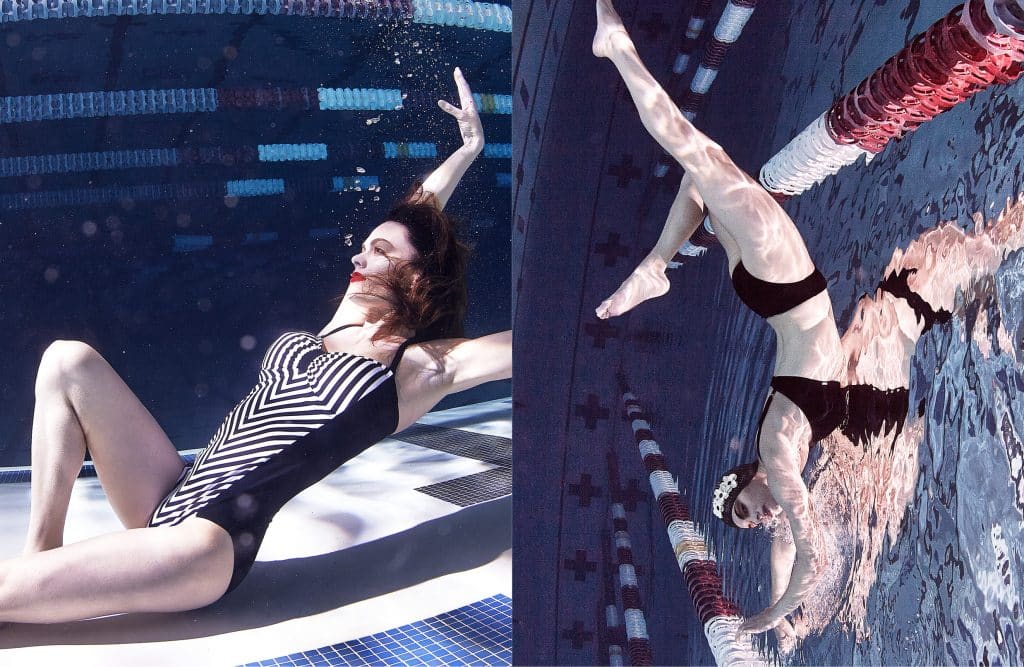 Especially designed for those with long torsos, the eye catching stripes on this one piece angle in all the right ways. Long Tall Sally chevron strip swimsuit, $75, available at US.LongTallSally.com.
You can't go wrong with a classic, black full-coverage bikini. The underwire top—which flatters while keeping you covered—is sized like a bra, so you can get a perfect fit. Panache "Anya" underwired balconnet bikini top and classic bikini brief, $59 and $36, available at BareNecessities.com. Basket weave and flower rubber swim cap, $12 available at Everything But Water.
Photography by Jeremy Shelby
Story and Styling by Abby Hoeffner
Hair and Makeup by Kelley Whaley

Model Deanna Cahill represented by the Kim Dawson Agency
Did you like this post? Here are more posts you may like!