These almost-too-pretty-to-eat berry cupcakes with summer jam and butter cream frosting are sure to become a family favorite.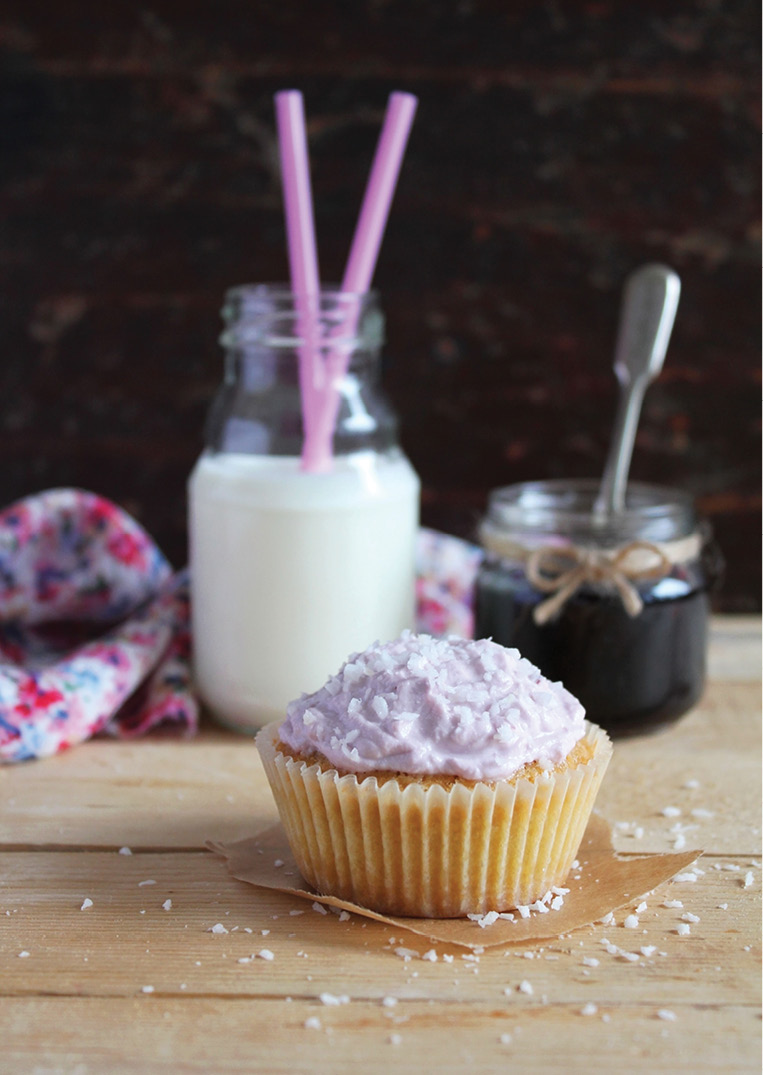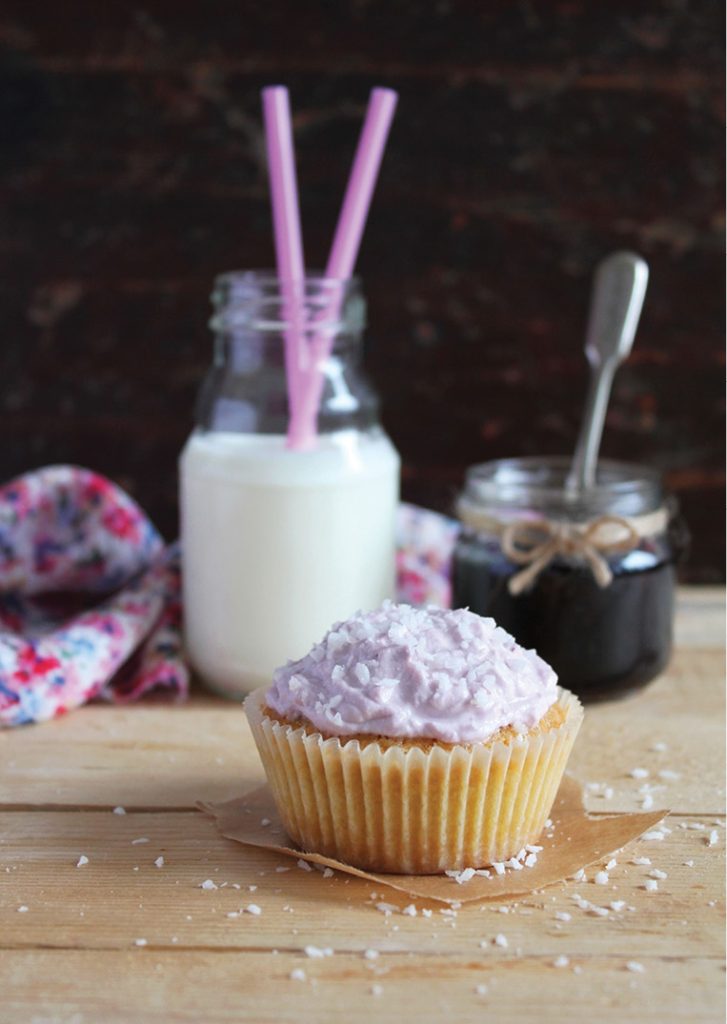 For the cakes
1 stick butter, at room temperature

1/2 cup sugar

3 eggs

1 1/2 cups all purpose flour

1 teaspoon baking powder

summer berry jam
For the icing
1 stick butter, at room temperature

1 8-ounce package of cream
cheese, at room temperature

3 tablespoons blackcurrant syrup

1 tablespoon shredded coconut
»  Preheat the oven to 350 °F and line a cupcake tray with cupcake liners. For the cakes beat butter and sugar, add eggs one by one, beating well after each addition. Set aside. Mix flour and baking powder. Add dry ingredients to butter mixture, mix well. Fill the cupcake liners to 2/3 full and bake for 15-20 minutes.
»  For the icing beat butter until creamy. Add cream cheese and syrup and beat until fully incorporated.
»  Cool cakes on a wire rack. Cut a circle of cake out of the middle of the cakes. Fill the center with jam and return the cut out cake tops. Put the icing into a piping bag and pipe it over the top of the filled cupcakes. Sprinkle with shredded coconut.
Images and Recipes by
Anna Kurzaeva