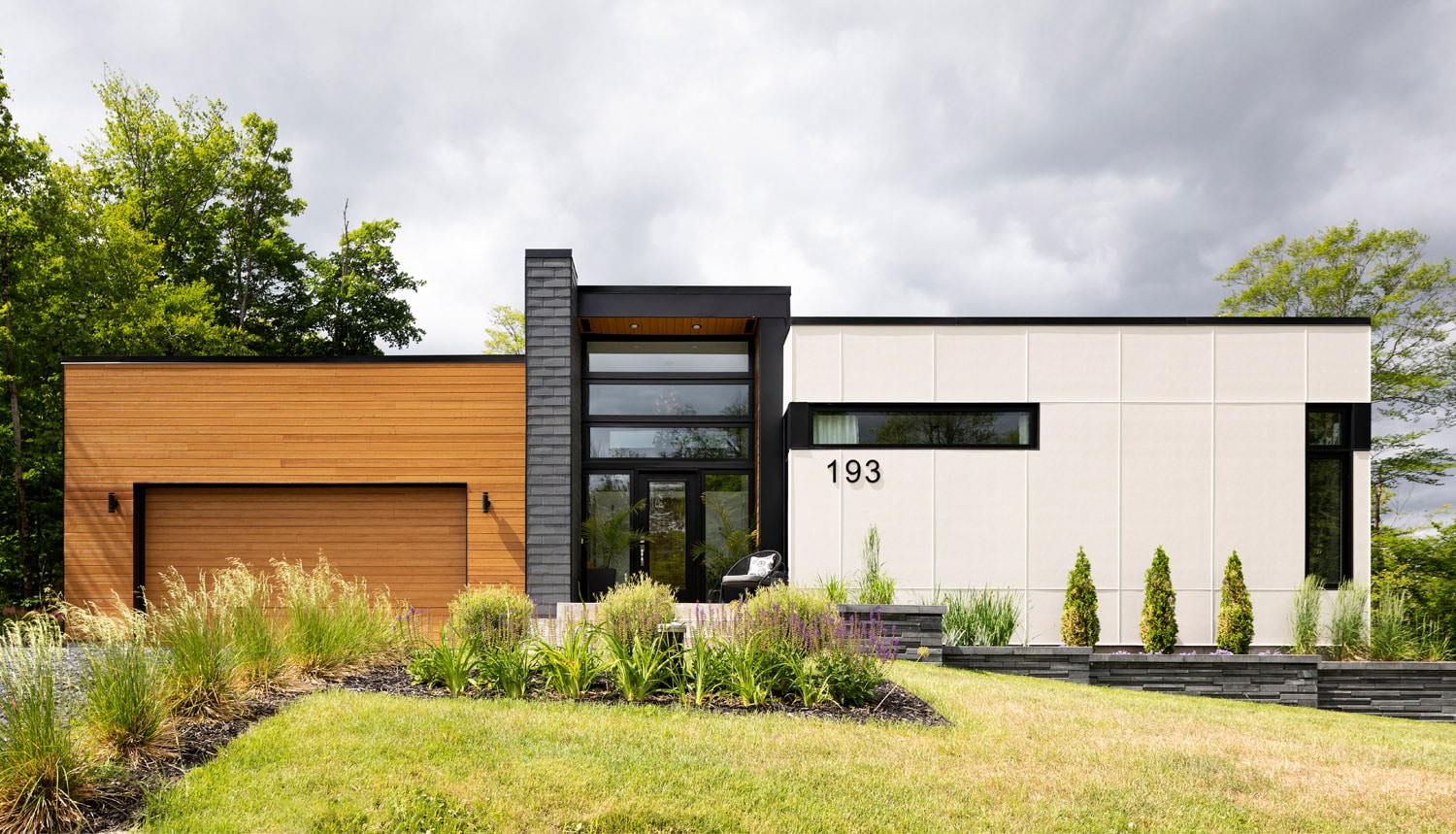 FULL EXTERIOR
Natural wood and black slate on this house newly built for a young, dynamic family contrast with the white volume of the house, blending with the snowy surroundings in winter and contrasting with the bright greens and vibrant colors in summer and fall.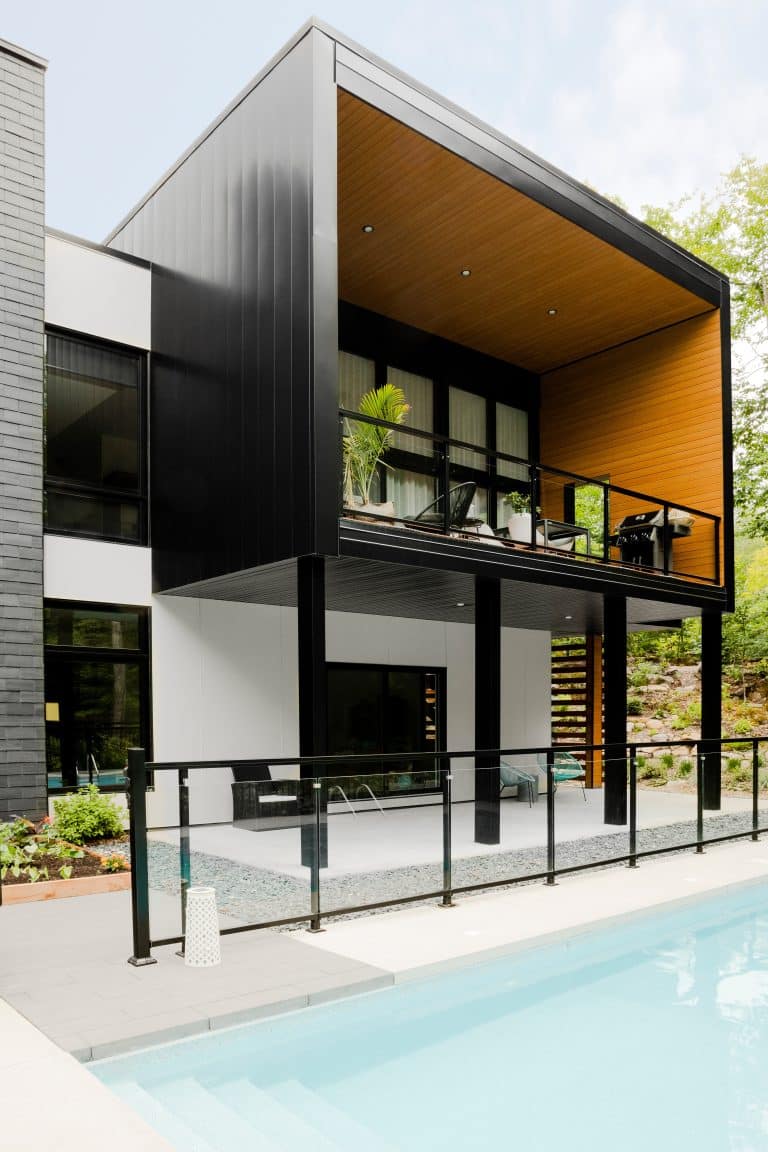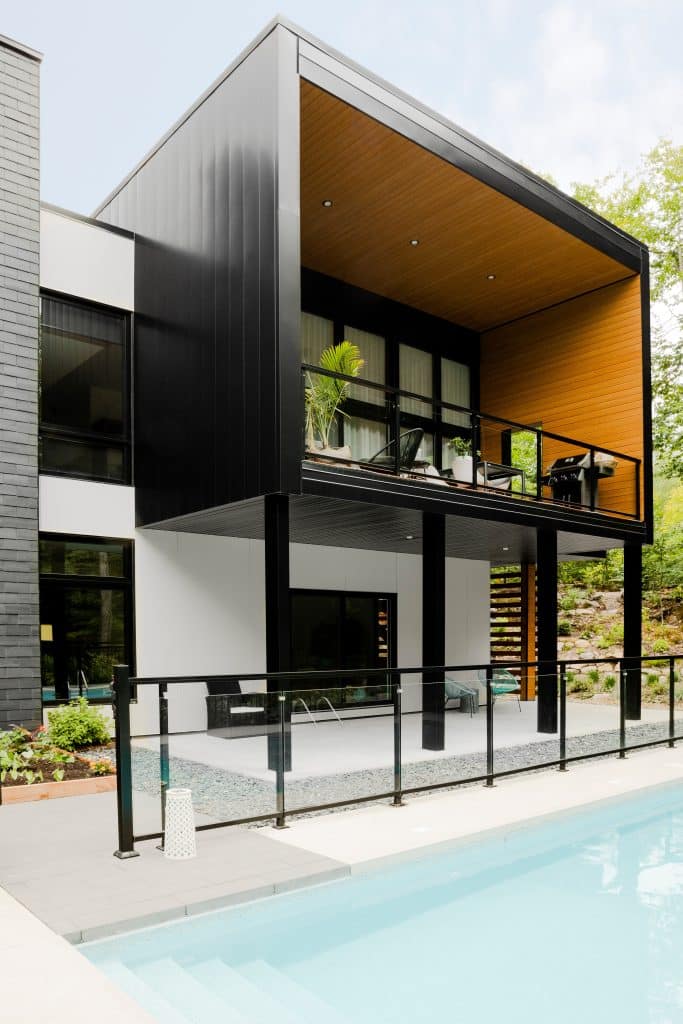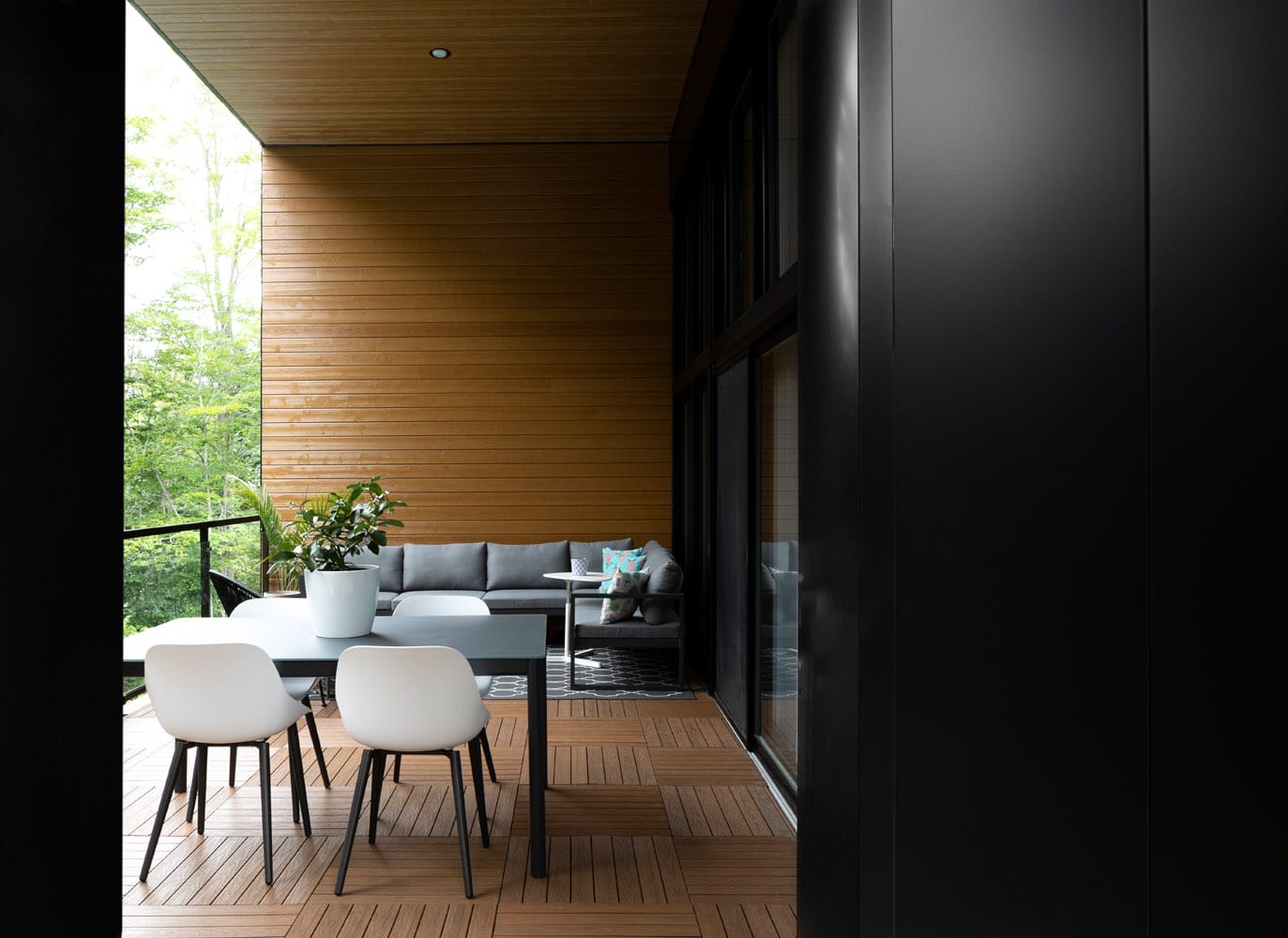 PATIO
Designed for all-season use, the exterior spaces are creatively shielded from rain and snow while being open and accessible to the backyard pool.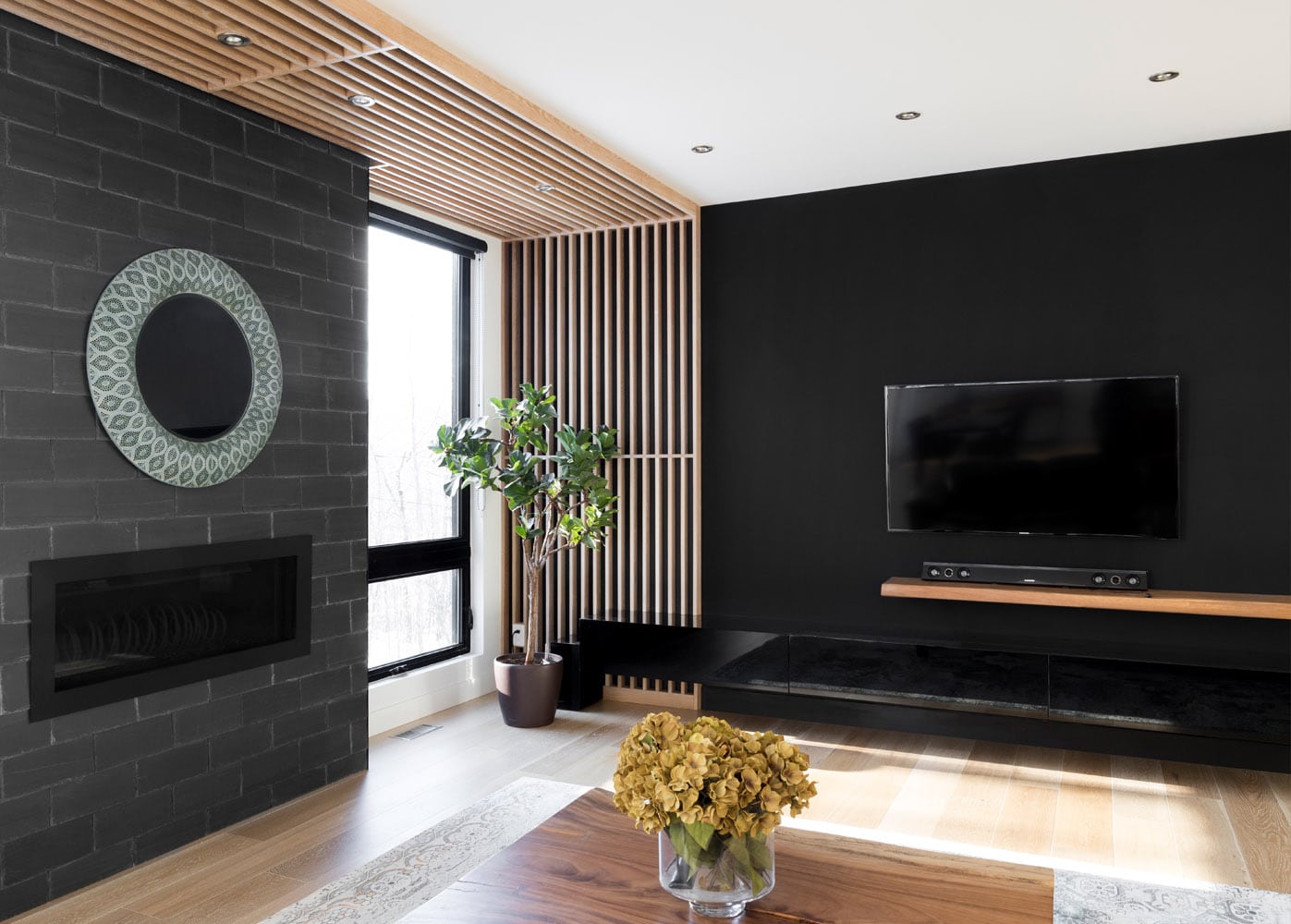 LIVING AREA
The living areas overlooking the woods provide a feeling of living in the treetops, with wooden accents and slats indoors echoing the feel of nature.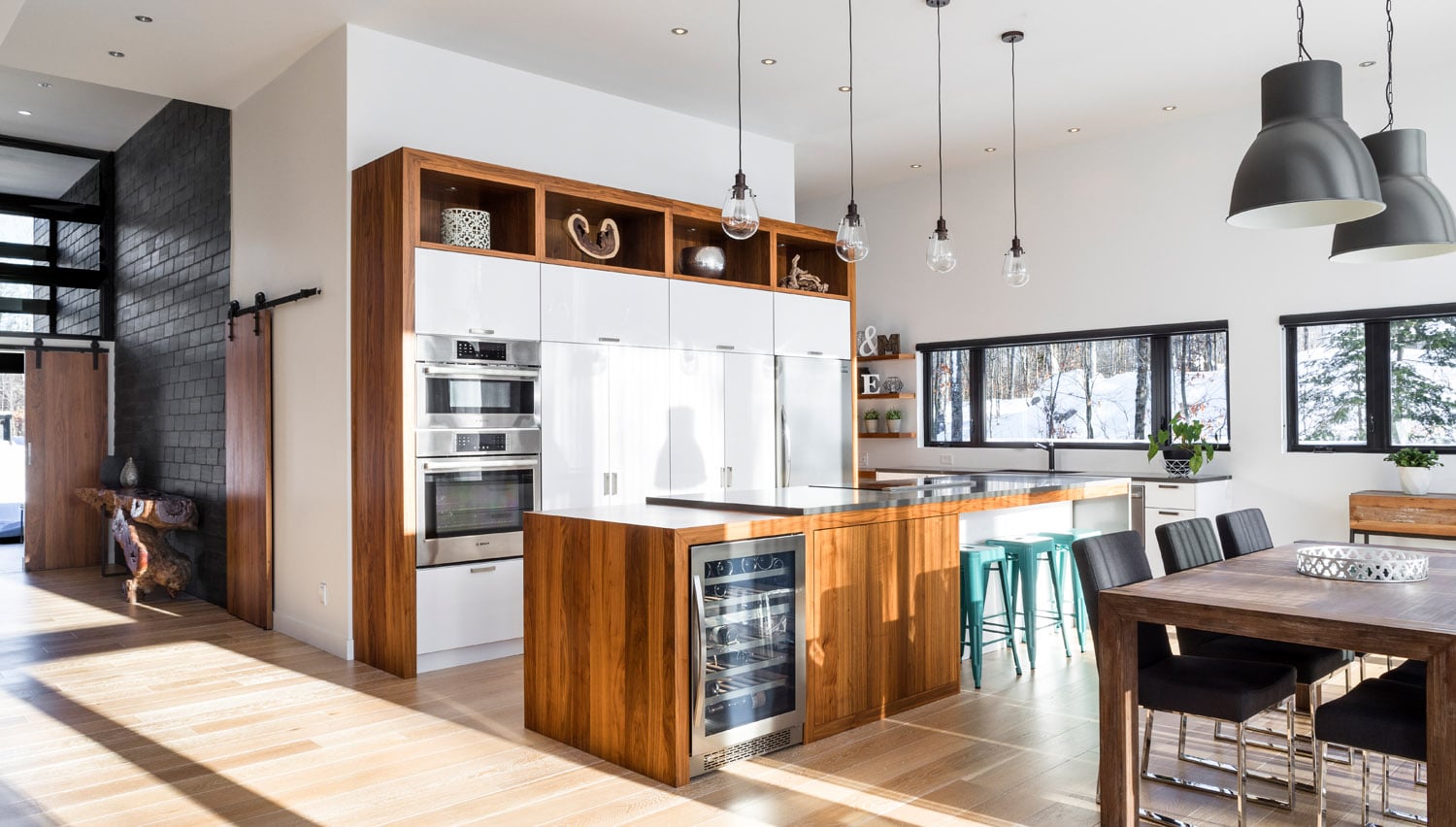 KITCHEN
High ceilings and an open concept kitchen/dining space help the room feel airy and open, while eye-level landscape windows bring the feeling of the outside in.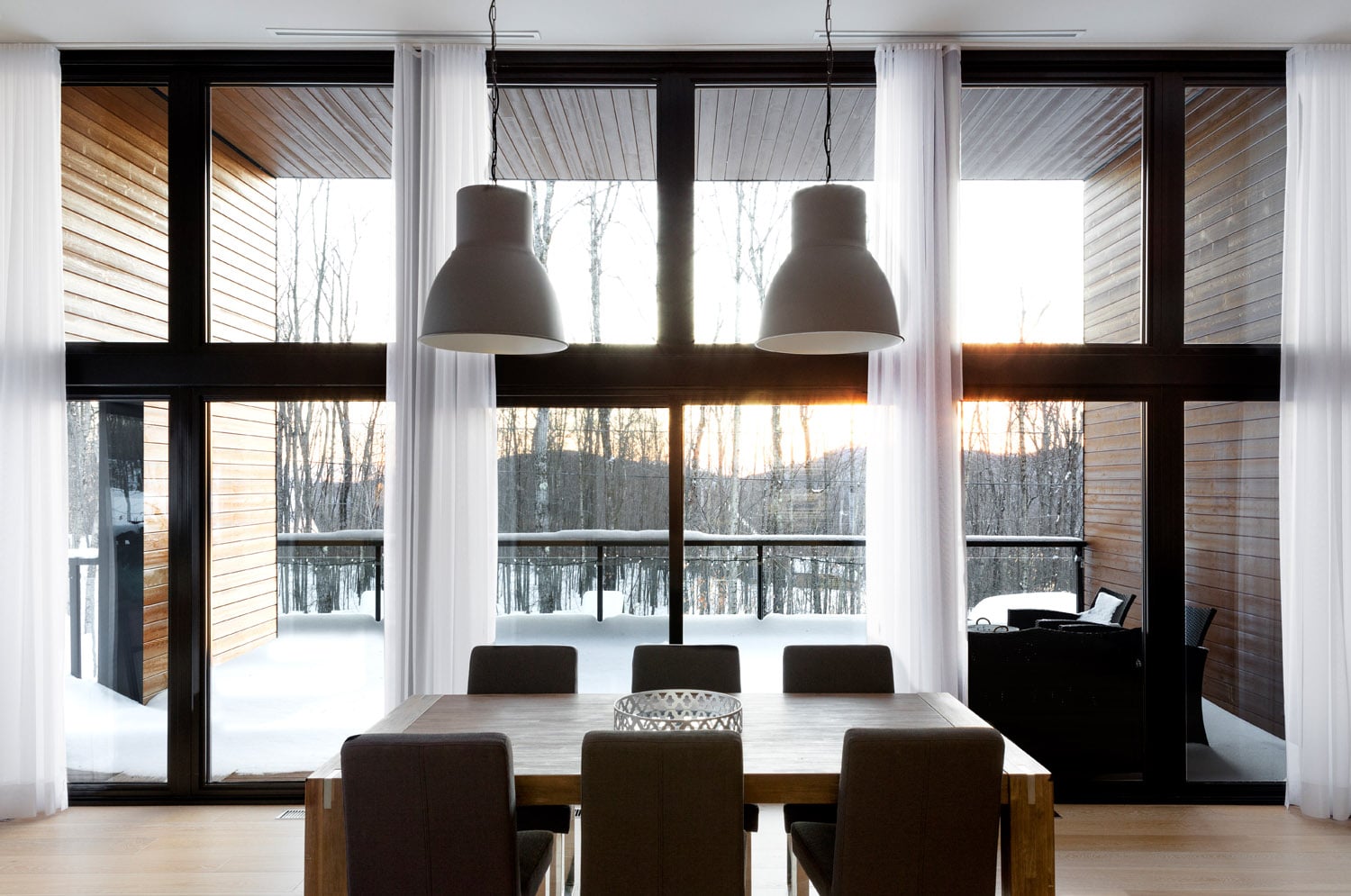 LOOKING OUTSIDE
Imagined with an intention to integrate with both the landscape and the area, the large breakthroughs looking out on the surrounding forest were an inspiration to play with perspective.
---
Residence in Stoneham,  Stoneham-et-Tewkesbury, Quebec, Canada
Project by PARKA – Architecture & Design
Courtesy of  Meaghan Gervais
Photos by Jessy Bernier PhotographeR
ABOUT THE ARCHITECTS
Founded in 2013 by two Quebec architects, PARKA is a firm of architecture and design whose know-how and aesthetic sensibility are mixed to a collaborative approach. PARKA places a high value on the human dimension of the project, designing thoughtful spaces and sustainable architecture.
PARKA-architecture.com 
---