Just because you want to eat healthy this year, that doesn't mean that you need to sacrifice big, bold flavors!
All too often there's an assumption that healthy food is bland and often unenjoyable. This assumption couldn't be more wrong (and coming from an avid chocolate, cheese and carb-eater, that's a pretty big statement!). Whether it's a quick portable breakfast, or a low-carb, high-protein meal, you can pack a lot of flavor in without packing in a ton of calories. The key is sneaking in some of your favorite flavors to keep the cravings in check. The time to start working on the swimsuit body is now, and these hearty and nutritious meals will help you stay on track!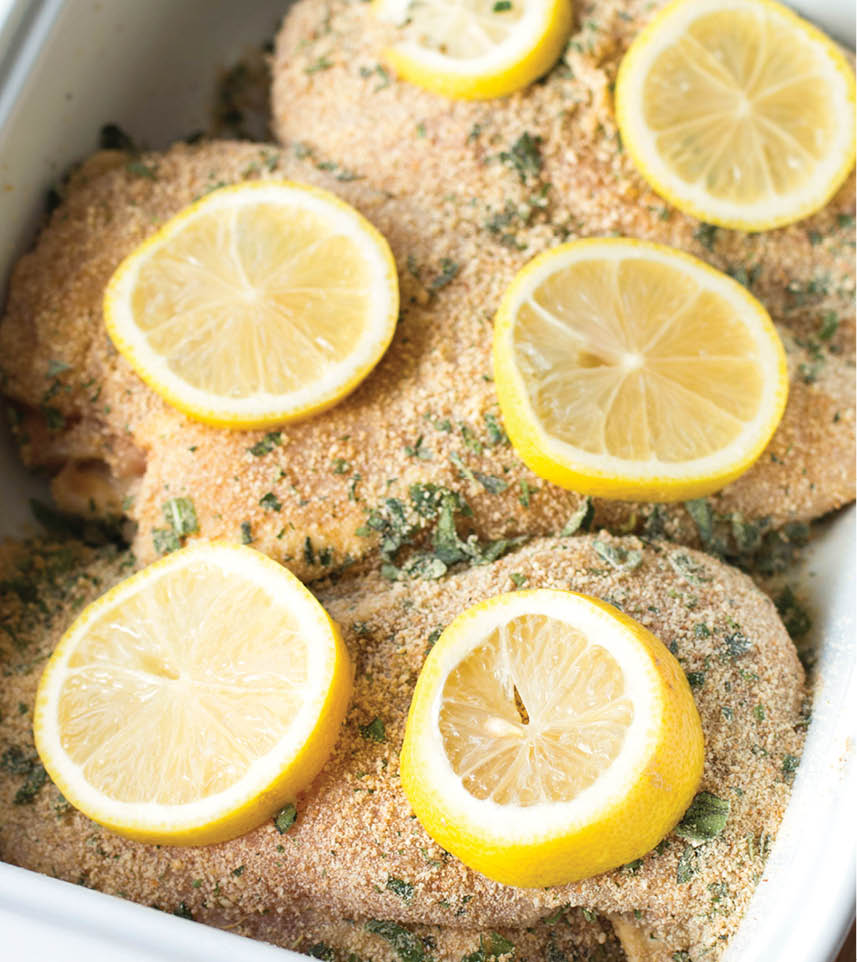 Grilled Lemon & Herb Chicken Breast
Serves 2
3 chicken breasts

¼ cup chopped fresh basil

¼ cup chopped fresh oregano

¹/

³

cup breadcrumbs

½ teaspoon garlic powder

½ teaspoon salt

½ teaspoon pepper

1 lemon, sliced
Grease a baking dish with cooking spray. Preheat oven to 400°F.
Mix fresh herbs, breadcrumbs, garlic powder, salt, and pepper. Stir to combine. Coat chicken breasts with herb breadcrumb mixture and place in baking dish. Top chicken breasts with lemon slices.
Bake for 15 to 20 minutes, or until the chicken breasts are cooked through. Slice and serve.
Don't have lemon slices to top the chicken with? No problem! Simply rub the breasts with lemon juice before dredging in the fresh herb breadcrumbs!
---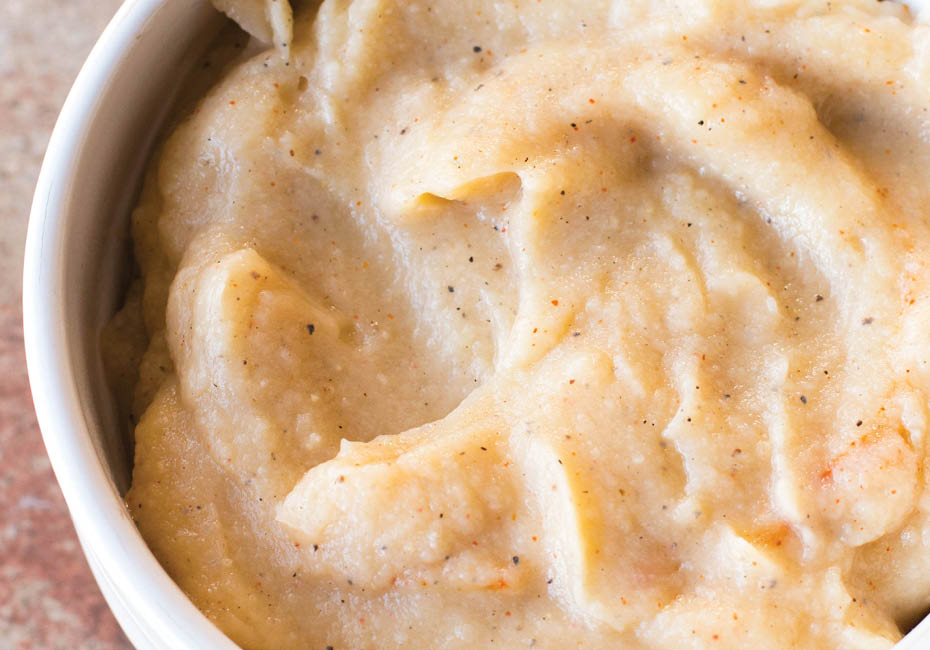 Garlic Cauliflower Mash
Serves 2
1 head of cauliflower, cut into florets

2 garlic cloves, smashed

¼ teaspoon salt

¼ teaspoon pepper

¼ teaspoon cayenne
Bring a pot of water to a rolling boil over high heat. Boil cauliflower florets until tender, approximately 10 minutes.
Drain cauliflower, reserving a tablespoon of water from the pot. Add the cauliflower to a blender with reserved water, garlic, salt, pepper, and cayenne. Puree until smooth. Serve warm.
If you'd like an Asian flair to your cauliflower mash, substitute Chinese five spice in place of cayenne.
---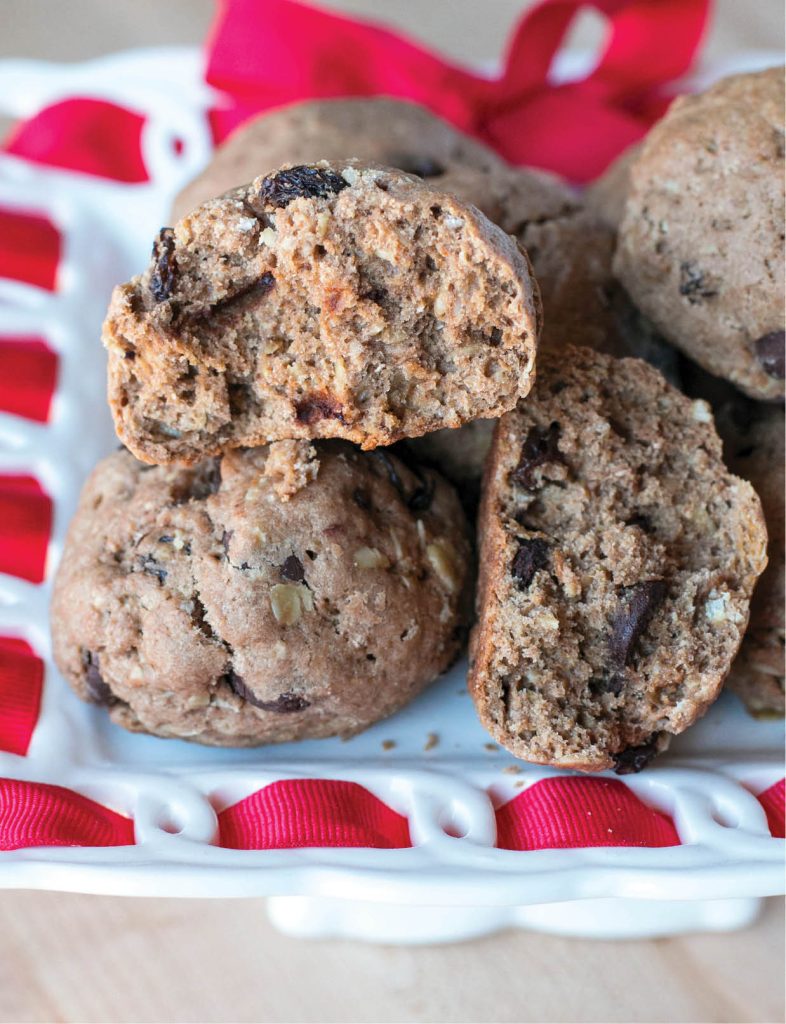 Chunky Dark Chocolate Chip Breakfast Cookies
Makes 6 to 8 large cookies
¾ cup whole wheat flour

½ cup all-purpose flour

½ teaspoon baking powder

½ tablespoon unsweetened cocoa powder

Pinch of salt

2 tablespoons unsalted butter

3½ tablespoons coconut oil

¹/

³

cup brown sugar

2 eggs

1 teaspoon vanilla extract

1 cup rolled oats

¹/

³

cup raisins

½ cup dark chocolate chips
Preheat oven to 350 °F.
In a stand mixer, beat together butter, oil, and sugar until thick and creamy. Add eggs and vanilla, beating to combine. Add flours, baking powder, unsweetened cocoa, and salt. Beat until well-combined.
Fold in oats, raisins and dark chocolate chips.
Roll dough into large balls, approximately 1½ to 2 inches in diameter. Place on lined baking sheet and chill for 10 minutes in the freezer.
Bake for 15 to 20 minutes, until golden brown on the edges. Cool and store in airtight container.
You can swap out walnuts for raisins in these breakfast cookies if raisins just aren't your thing.
By Meghan Bassett