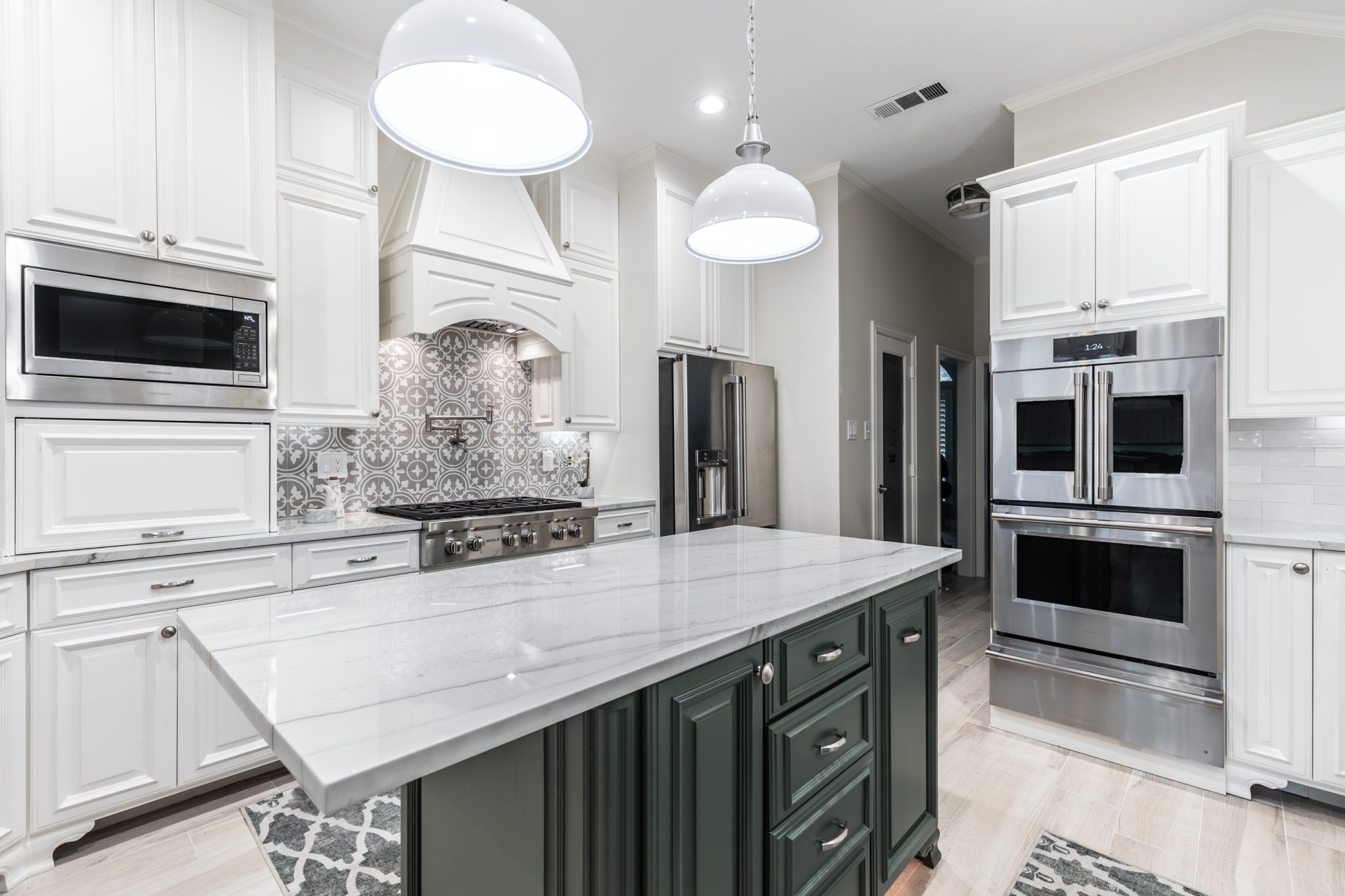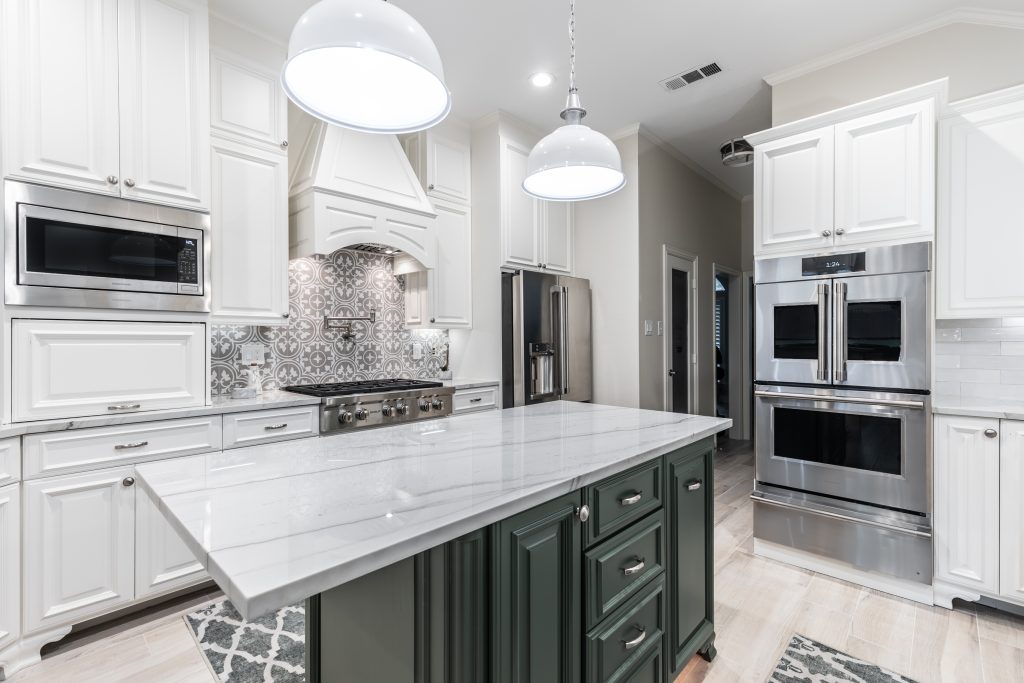 BY ANNETTE BROOKS | PHOTOGRAPHY BY KENNY RICHARD PHOTOGRAPHY
Metroplex property values remain strong, and savvy homeowners are seizing the opportunity to create a "new" home that reflects their personality and lifestyle. Whether you've lived in your house for a while and love your neighborhood, or have just purchased a place in a great community and want to make changes, you're probably wondering, "should I do a tear-down, or should I remodel?"
Rick Baker, owner of Stately Design and Renovation since 2007, says that most clients ultimately choose to do a whole-house renovation versus razing their dwelling and starting over.
"Whole-house renovation usually makes more sense financially and even time-wise than a complete rebuild once you go through the details in-depth," says Rick. "We can typically keep the frame, the foundation, and all or part of the plumbing and the roof. The money you save compared to total demolition, debris removal, and new construction can go toward making your home even more distinctive and customized to your lifestyle."
Questions to Ask Before Making a Decision
Do some homework before deciding whether to remodel or rebuild. First, determine if there are any HOA restrictions for new construction, compare them to remodel requirements, and understand the differences and implications. Next, ask prospective contractors the following questions.
What is the total price of a new build versus a remodel?
What is the total cost to demo the existing house and remove all debris? Compare it to the demolition and debris removal cost of a remodel.
What kind of budget do I need, and what can be accomplished within this budget? Can you provide the scope of the project in writing?
How many projects like this have you completed in the DFW market?
Can you refer a few of your clients with similar, completed projects that I can call?
Equally important, ask yourself if you feel comfortable with the contractor. Is this someone who actively listens and answers your questions? Can you trust and collaborate with this person? Spending a little time up front can help ensure your experience is positive and that you'll be happy with the renovation process and final results.
Collaborative, Creative, Communicative, Honest
Rick Baker and his team work hand-in-glove with their clients to bring their vision to life. They always strive to deliver on time and on budget, and you can count on your project being skillfully managed from the beginning of the design phase to when the job is complete.
"We aim to exceed our clients' expectations and take a team approach," Rick says. "We sit down with the homeowner and listen to understand their desires, goals, budget, and lifestyle. We brainstorm ideas with them and make recommendations, then create a scope of work that reflects what we've discussed."
Rick adds, "We're upfront with our clients and transparent about the construction time frames the industry is experiencing today. Even items like windows are taking longer to be delivered than they used to. We don't just tell clients what they want to hear and then make excuses along the way when goods aren't delivered in a timely manner."
Love the Place You Call Home
Rick and his team will work closely with you to bring your unique personality and sense of style to life. Call today for a consultation.
Why Choose Stately Design and Renovation
Years of experience, knowledge, and expertise – DFW's premier boutique home renovation company since 2007
Dependable, honest, trustworthy, values integrity
Turnkey design-build process
Punctual, professional, collaborative, communicative
Exceptional craftsmanship, attention to detail
Offers value without taking hidden shortcuts
Meet the Owner
Rick Baker's passion for design and construction runs deep. He gained valuable construction knowledge during his years in the real estate industry, remodeling houses, and owning rental houses. His background includes a real estate degree, holding a real estate broker's license for 14 years, and five years in home décor. His time as an air traffic controller with the Federal Aviation Administration and in detailed project management equipped him to handle the complexity of major home renovation projects.
Contact
2395 Michael Drive
Southlake, Texas 76092
(817) 431-5675
StatelyDesign.com