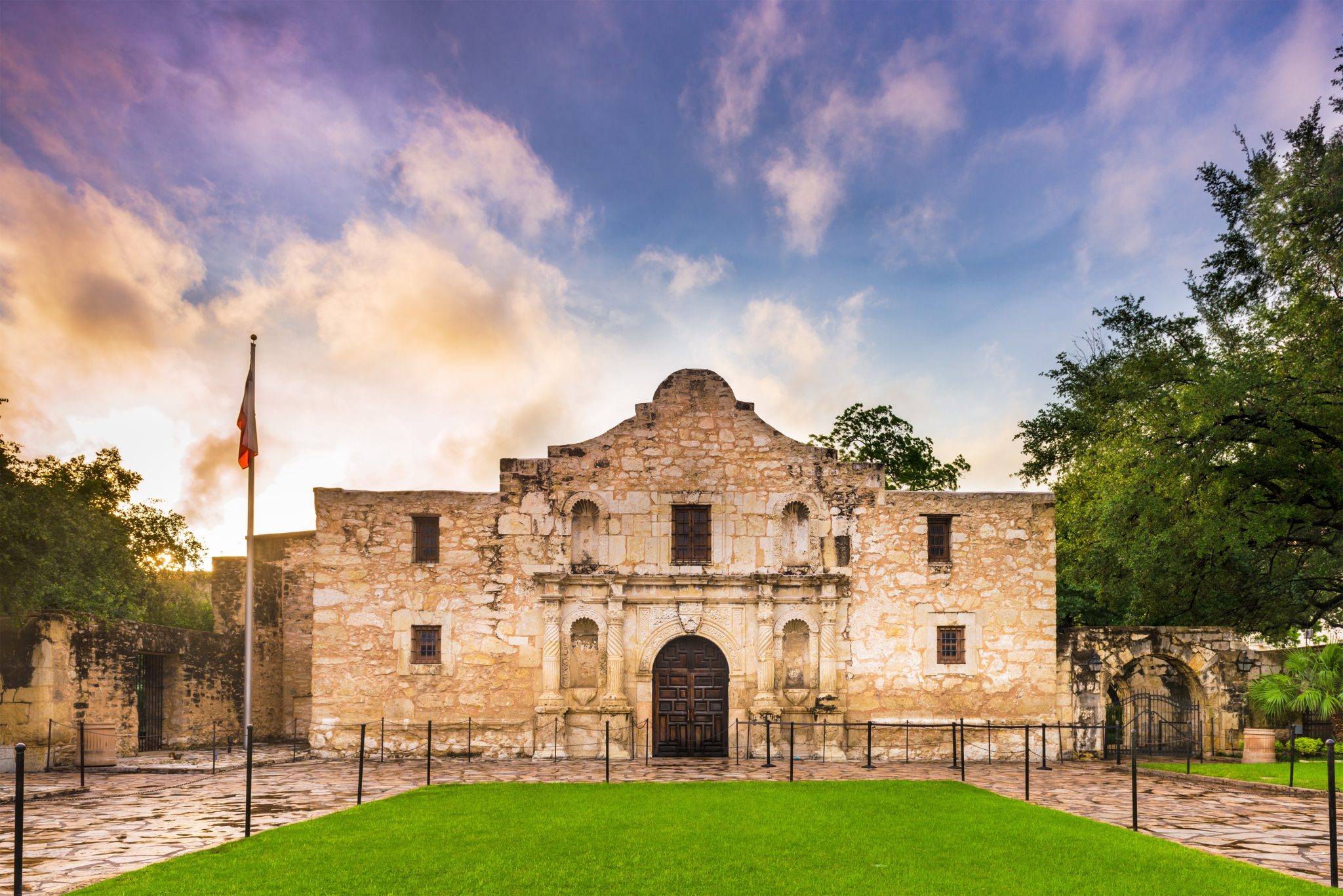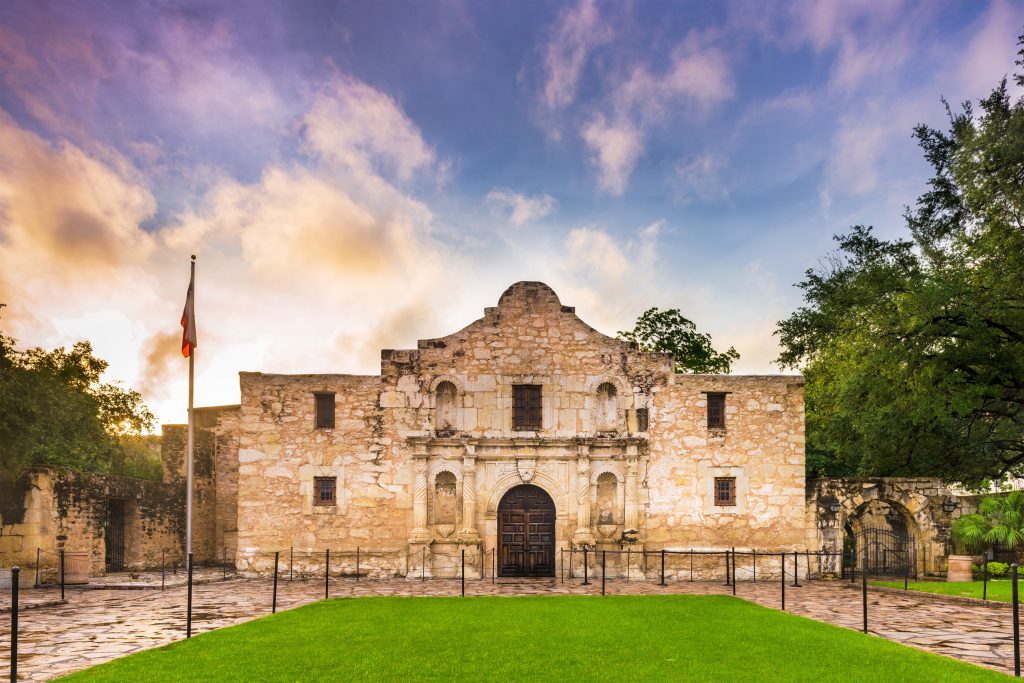 By Christina Garcia
---
It's an open secret — some films about Texas are shot elsewhere. Texas movies filmed here are less common, but that doesn't mean they don't make up a long list. Big-screen-worthy locations from well-known movies span the Lone Star State from east to west, so we came up with a handful of suggestions to help you see Texas through a whole new lens.
Big country and rugged scenery get the star treatment enough to merit an outdoors category. We did our best to pick places where you'd want to spend at least an hour for our historical category. Then there's our favorite grouping — food. We'll start here, but if you'd like to check out locations sorted by genre, visit the Texas Film Commission website for film "trails." You don't strictly have to watch any movies to enjoy visiting the places we mention but watching is half the fun.
Food
Topping the list of exciting stops on any good trip are places to refuel your belly. Filmmakers favor Austin when they shoot restaurants, so visit Texas' capital city to tick the most film location visits off your list.
The old-school drive-in burger joint Top Notch Hamburgers featured in Richard Linklater's 1993 indie coming-of-age teen comedy Dazed & Confused still serves the jalapeno burgers and fries Tony (Anthony Rapp) is about to eat with his friends as David (Matthew McConaughey) drives up to tell them about a party.
For fried fare, head over to South Austin's Baker St. Pub & Grill, which was reimagined as the fictional restaurant chain Chotchkie's, where burned-out corporate employee Peter (Ron Livingston) meets a waitress named Joanna (Jennifer Aniston) in the 1999 Mike Judge film Office Space.
Stop by Quack's Bakery on 43rd Street for dessert, which was the setting for the start of a scene in Linklater's 2001 philosophical rotoscope film Waking Life. This bakery is open until 9 PM every day, and it also bakes a fresh smorgasbord of treats daily, from cookies and cupcakes to pastries and pies and more.
If Tex-Mex or BBQ holds a special place in your heart, go straight to Güero's Taco Bar on South Congress, or Franklin Barbecue on E. 11th Street, which were road trip stops in Jon Favreau's 2014 food-centric film Chef.​
Historical
Ghost stories are rife at the Gonzales County Jail Museum. Built in 1885, the jail features a replica of the original gallows that once stood inside to hang prisoners after the public was no longer allowed to view executions. Cells inside were used for scenes from The Ballad of Gregorio Cortez, the story of a Tejano folk hero, but it was also where the real-life Gregorio Cortez would have been held. The old cells and cold breezes gusting through make this location chilling and interesting.
For more ghost stories, or maybe just a walk-through of storied Texas history, visit San Antonio's Alamo, the setting for scenes in late Tejano singer Selena Quintanilla's biopic Selena, action-comedy Miss Congeniality, and the John Wayne epic, The Alamo. Next door, The Sister's Grimm Ghost Tours can tell you about the ghosts on their fun walking tours, or you can dodge the spirits and visit The Alamo all on your own.
For turn-of-the-century architecture, True Grit fans can book a stay in Bartlett's historic First National Bank Building, built in 1904. Now a bed and breakfast, the building's details include beautiful penny tile and, of course, the recognizable bank vault and teller's desk. True Grit shot a scene here where protagonist Mattie first sees her father's dead body in the lobby.
Visit the Sixth Floor Museum and Dealey Plaza in Dallas for more recent history. Oliver Stone shot scenes for his 1991 drama JFK at The Sixth Floor Museum, which currently shares tons of historical information about John F. Kennedy Jr.'s assassination. Though the shoot for JFK took place on the 7th floor above the old book depository where Lee Harvey Oswald shot the late president, the museum itself and Elm Street, where the president was shot, are tourist draws for film and history buffs.
Outdoors
The 1880-founded railroad stop turned artist mecca and hipster magnet, Marfa was the setting for the panoramic views in the 1956 vehicle for Elizabeth Taylor, Rock Hudson, and James Dean, Giant. Paul Thomas Anderson's 2007 Upton Sinclair novel adaptation There Will Be Blood similarly filmed sweeping expanses of the Trans-Pecos region, as did Ethan Coen's No Country For Old Men from the same year.
In case you need another reason to visit Big Bend National Park, the spectacular Chisos Mountain range and part of the Chihuahuan Desert was the setting for early scenes from Billy Bob Thornton's All the Pretty Horses and Tommy Lee Jones' Three Burials of Melquiades Estrada. Big Bend is only an hour and a half from Marfa, making it hard to resist stopping through the town for a little R & R.