About the Expert
Hipp Pools has installed custom pools in The Woodlands and surrounding area for 18 years. Stacy brings over 20 years of experience in customer relations and finance to serve each client with superior customer service. And with Michael's 20 years of swimming pool design and construction experience, Michael ensures a perfect balance of beauty and structural integrity with each pool installed by Hipp Pools.
---
Q&A
What's the main difference between saltwater and chlorine pools?
Both pool types clean and disinfect with chlorine. A saltwater pool uses salt to produce chlorine versus a traditional chlorine pool that introduces chlorine via chlorine tabs or liquid. A client might prefer saltwater because it has a silky soft water feel, but salt can be corrosive to pool stone and the surrounding area. If adjacent stone is not regularly sealed, the salt will cause damage.
Non-salt chlorine pools will not corrode surrounding areas, so you can expect more longevity of the surroundings. With either type of treatment, clients should look for a pool company devoted to taking them through the proper steps for the best possible outcome.
Will a pool affect my home's foundation?
If built properly, the answer is no. However, it could under certain circumstances. If an underground leak went undetected or if the pool is too close to the foundation, it could cause issues. Since structural soundness literally lays the groundwork for your pool, it is critical that your custom pool is carefully designed upfront. You can prevent foundation issues by hiring a company with the expertise and resources to account for potentially compromising factors. We consider unique factors of a specific space to ensure proper installation that is exactly tailored to your backyard.
How will a pool affect my electric bill?
One study found that swimming pool owners consume 49 percent more electricity than homeowners without pools. However, you can take highly effective conservation steps. The U.S. Department of Energy has implemented new regulatory standards that require most classes of pool pumps manufactured or imported into the U.S. beginning July 19, 2021 to meet minimum energy-efficiency standards. This means that all new pumps and motors going forward will be much higher efficiency and result in lower energy usage. The downside is that the upfront cost of these pumps and motors. However, in the long run, pool owners will most definitely save money on their electric bills.
What about special pool features?
Many homeowners want to have heated pools and spas to enjoy 12 months a year. Introducing heat gives you year-round swimming comfort. You can also incorporate features like lazy rivers, waterfalls, and so much more for an ultimate outdoor experience. These artistic elements can enhance your pool scape but need to be designed by a pool company with the experience and knowhow to do the job right. It's one of our specialties at Hipp Pools.
How important is proper care and maintenance of the pool
?
It's extremely important. As with car maintenance, regular pool care allows you to keep your investment in excellent condition, both from a functional and visual perspective. The good news is that pool maintenance is affordable and comparable to lawn care costs. Plus, regular pool care prevents the possibility of high-ticket repairs. Another way to prevent high maintenance costs is to carefully select your swimming pool builder. They should not just be highly reputable but also have guarantees to back their work.
---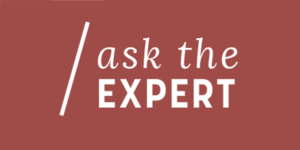 HippPools.com
(281) 362-7665