Galas, soirees, weddings… events that hum with glittering energy call for dresses that delight. Nude, blush, and soft plum gowns encrusted with beads, accented with lace or layered with chiffon invoke a subtle, classic allure.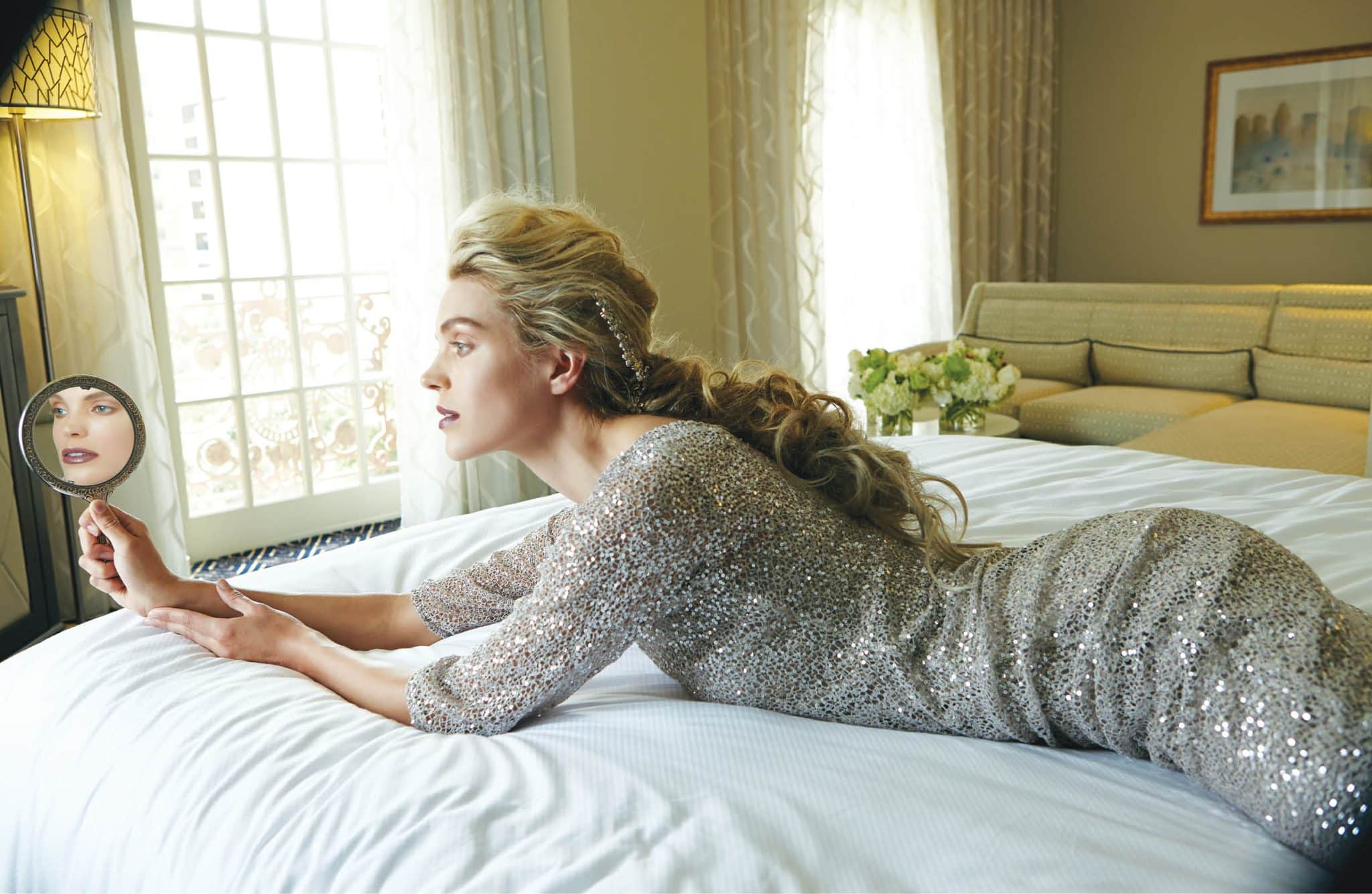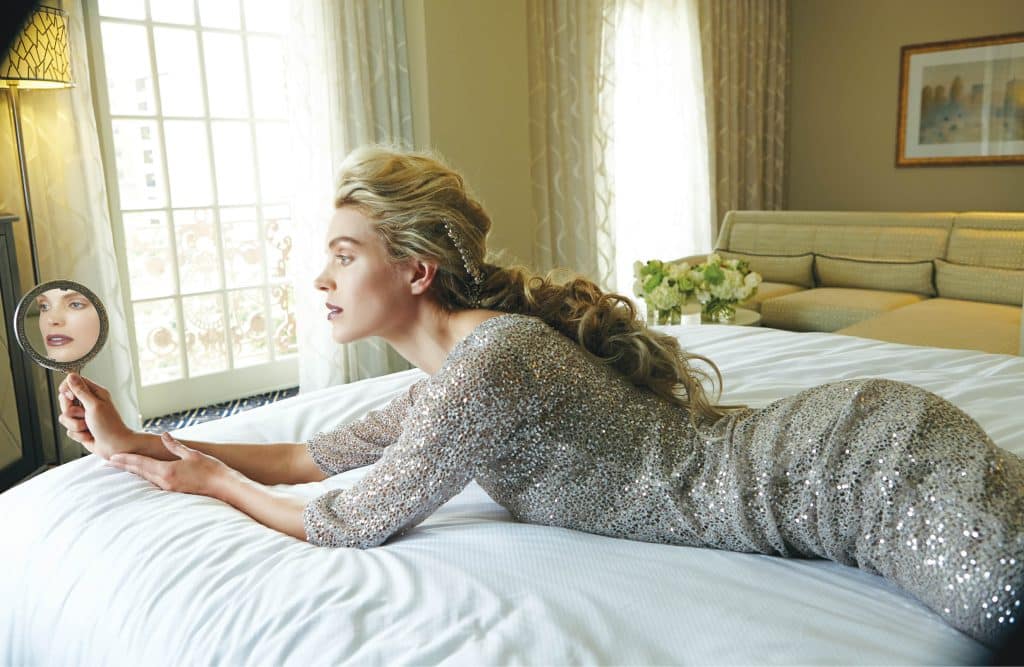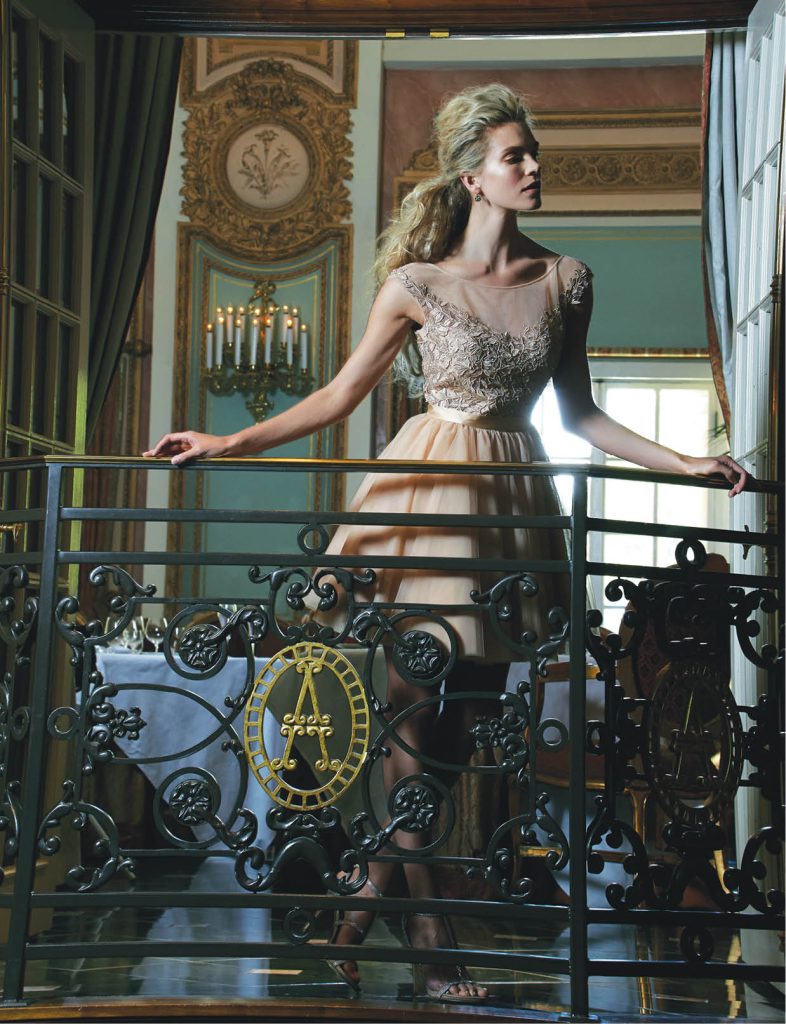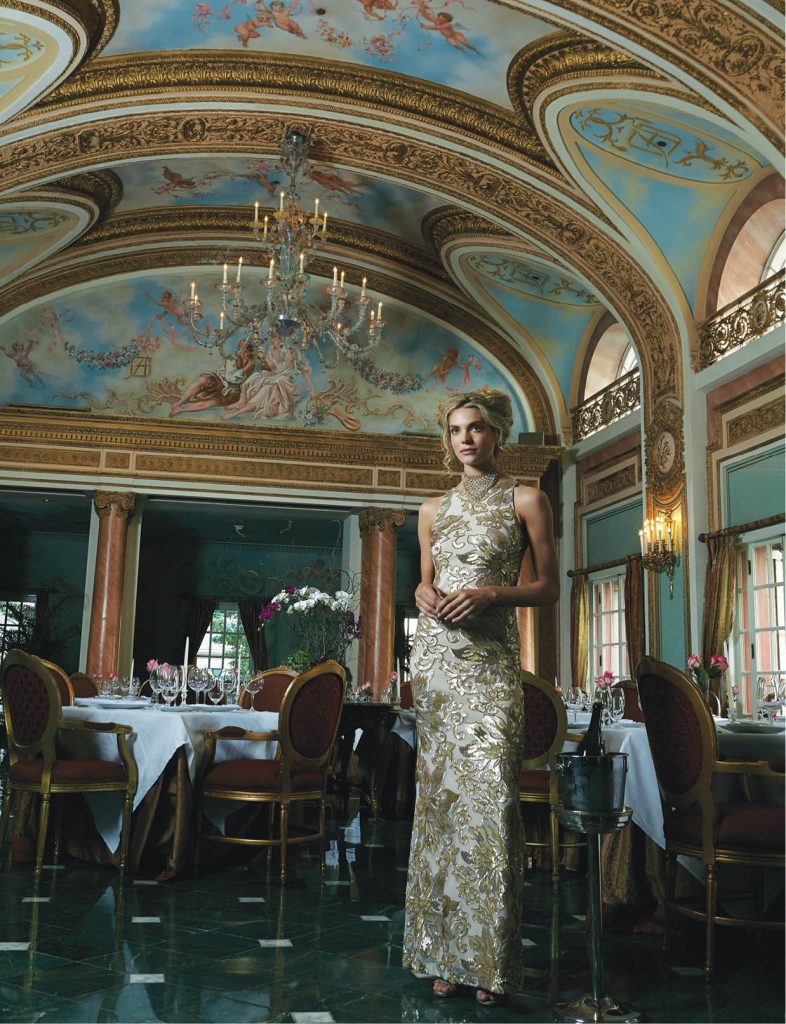 The French Room (pictured above)
Named the number one hotel restaurant in America by Zagat, and described by The New York Times as "a Louis XV fantasy on the prairie… indisputably the most striking and sumptuous restaurant in Dallas," the famed French Room is an epicurean delight. Under the direction of Chef Marcos Segovia and his culinary team of internationally trained chefs, the dining room creates distinctive dishes that rival those served in the finest restaurants in the world. The menu is rich in fresh seasonal ingredients and also features an extensive, award-winning wine list. The French Room is the only restaurant in Texas that has been the proud recipient of the coveted AAA Five Diamond Award since 1989. Its cosmopolitan cuisine, gracious service, and artful mixture of treasures, such as the hand-blown crystal chandeliers, gilded scones and the 18-foot frescoed ceiling that recall Versailles, create an unforgettable experience.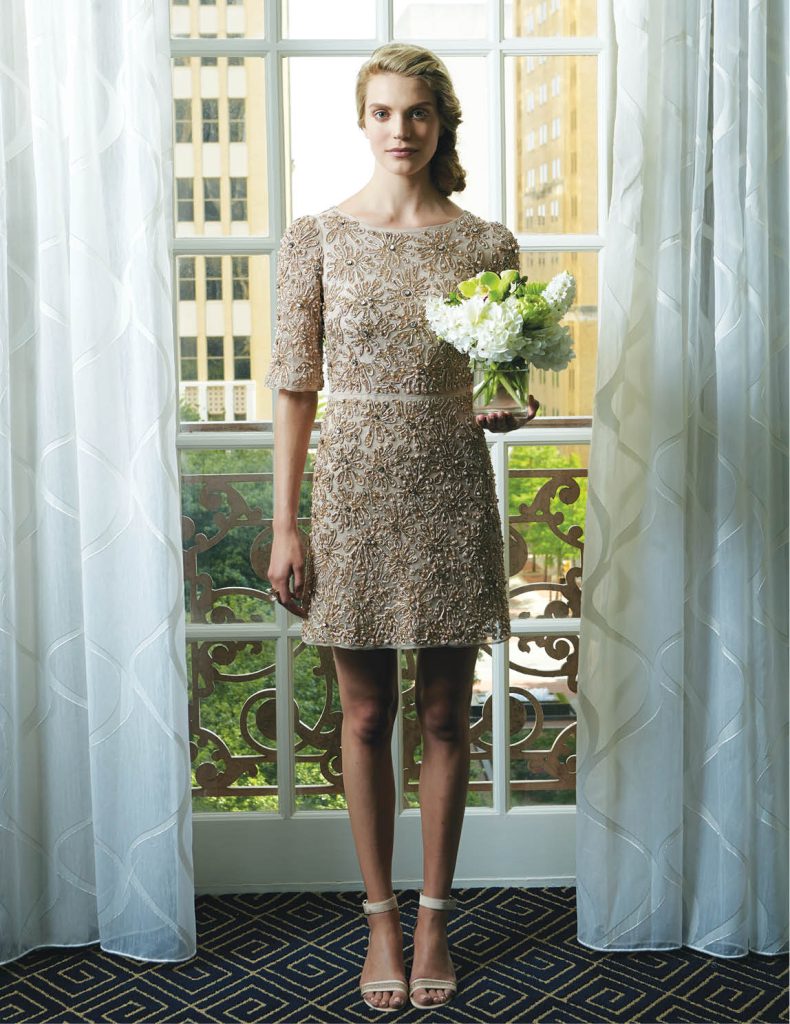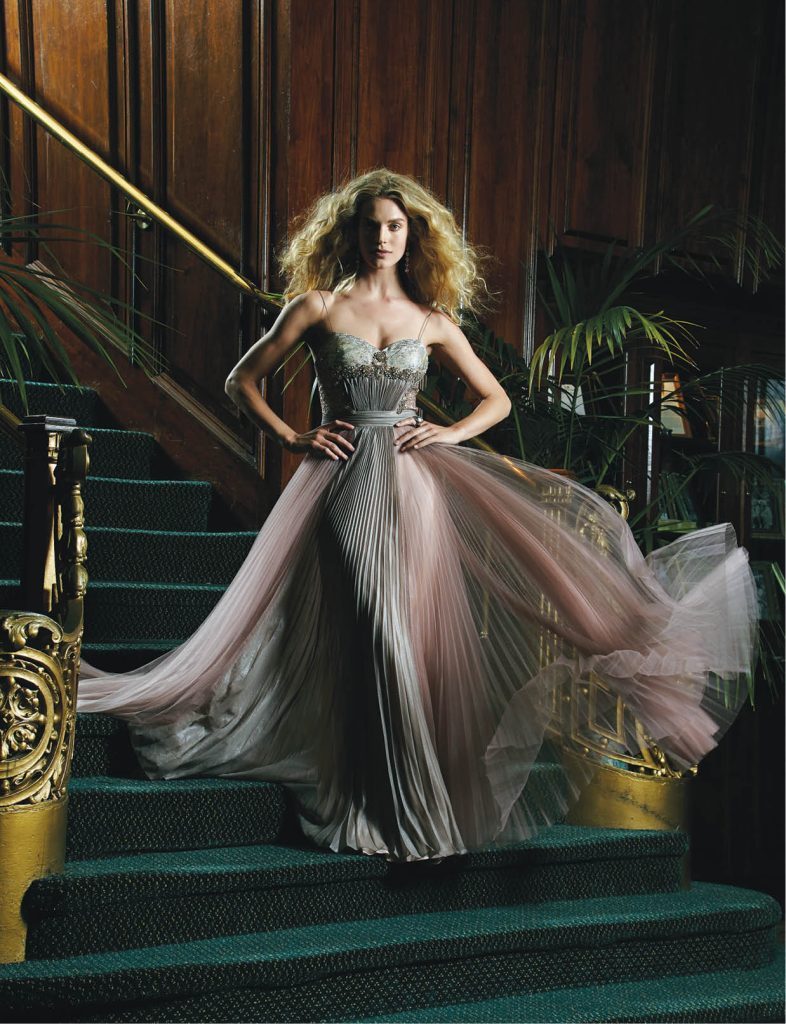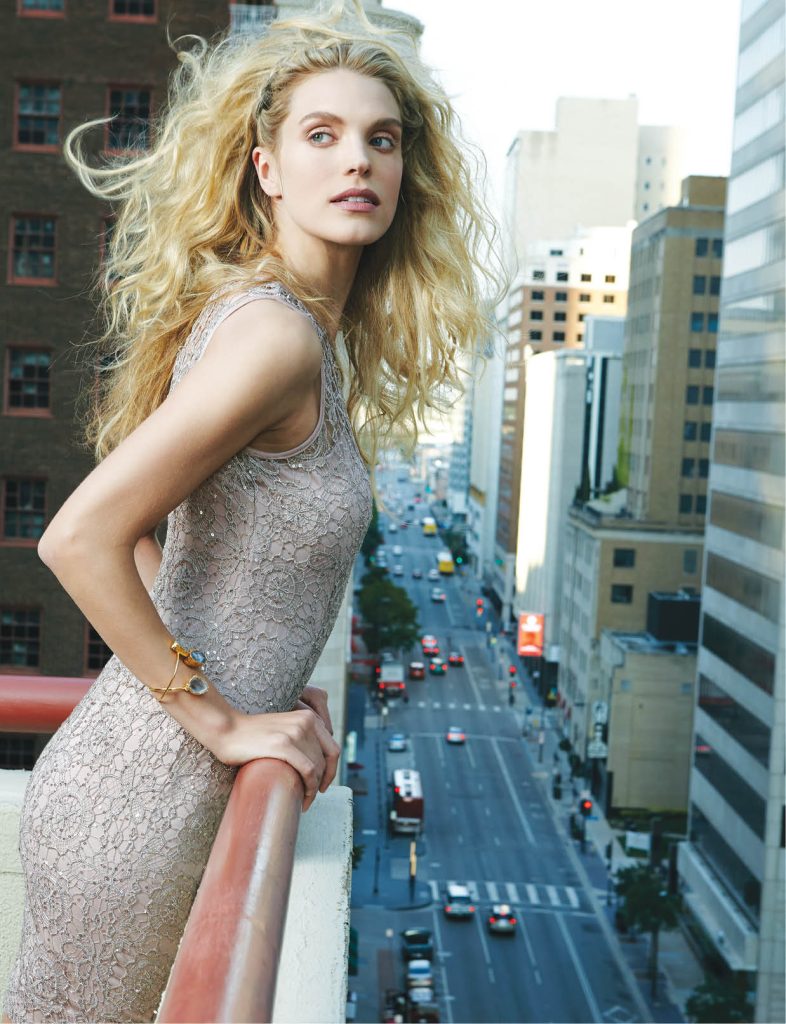 About Our Location: The Adolphus Hotel

Often referred to as the "Grand Dame of Downtown Dallas," this baroque masterpiece has been a legend among America's historic hotels since 1912, when beer baron Adolphus Busch was approached by Dallas city founders to erect a luxury palace worthy of the Lone Star State. Style, elegance and swagger blend together 23 stories of unabashed beaux-arts splendor that critics have named "the most beautiful building west of Venice." Throughout its history, luminaries such as Queen Elizabeth II, the Vanderbilts, Oscar de la Renta, Donald Trump, U2 and Babe Ruth have chosen The Adolphus as their Texas home-away-from-home. Magnificent architecture, first-class service and a dynamic downtown location set the stage for a truly
regal experience at The Adolphus.

Whether planning a night out on the town or to relax, refuel and recharge, The Adolphus offers endless options for travelers and locals alike. It's just steps from the vibrant and sophisticated city center abounding in eclectic restaurants, impressive skyscrapers, corporate headquarters, arts and cultural attractions, historical landmarks, exciting nightlife, entertainment centers and sport hubs, and most notably a couple of doors down from the granddaddy of all luxury merchants, the flagship Neiman Marcus. For additional information on The Adolphus, visit HotelAdolphus.com.
Follow the team who made the magic of this shoot happen on Instagram.
Photographer: Wade Livingston @wadelivingston
Model: Sabrina Jurlina @sabrinajurlina
Stylist: Deborah Pointer @pointersister
Hair and Makeup: Kelly Whaley @kellywhaley_faceandhair
Art Direction: Jen Childers @artzee_jen and Abby Hoeffner @abbyhoeffner