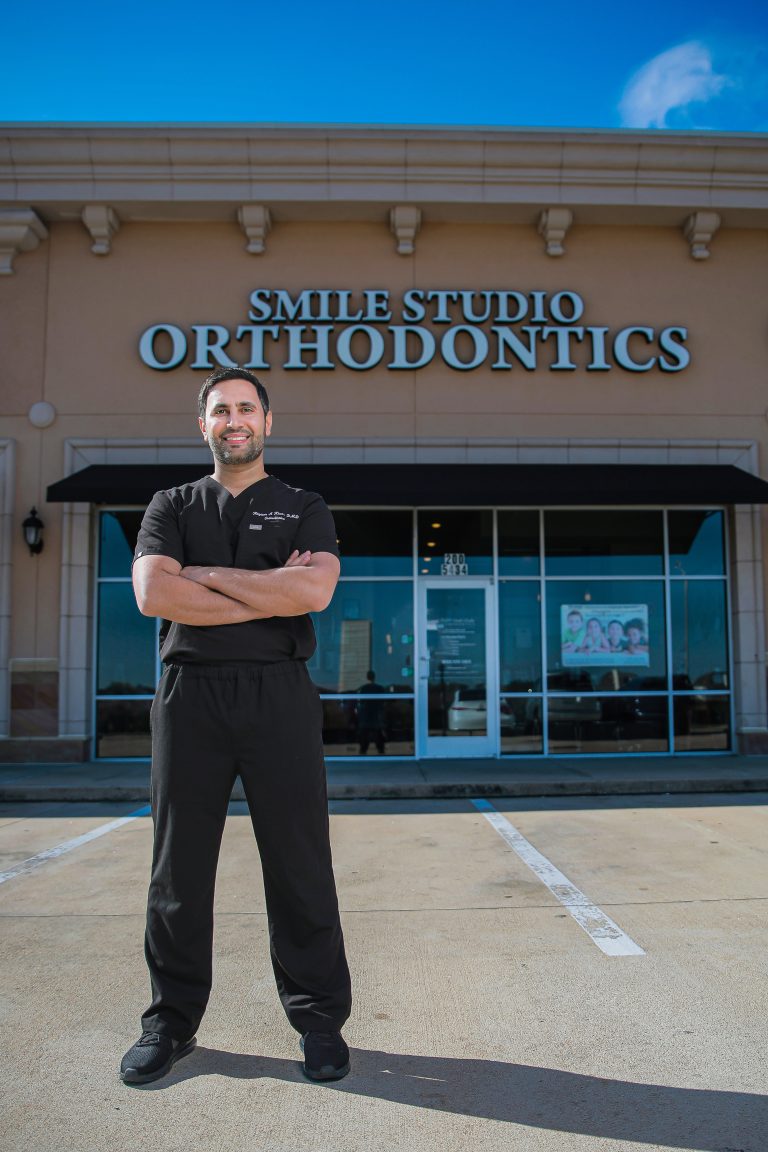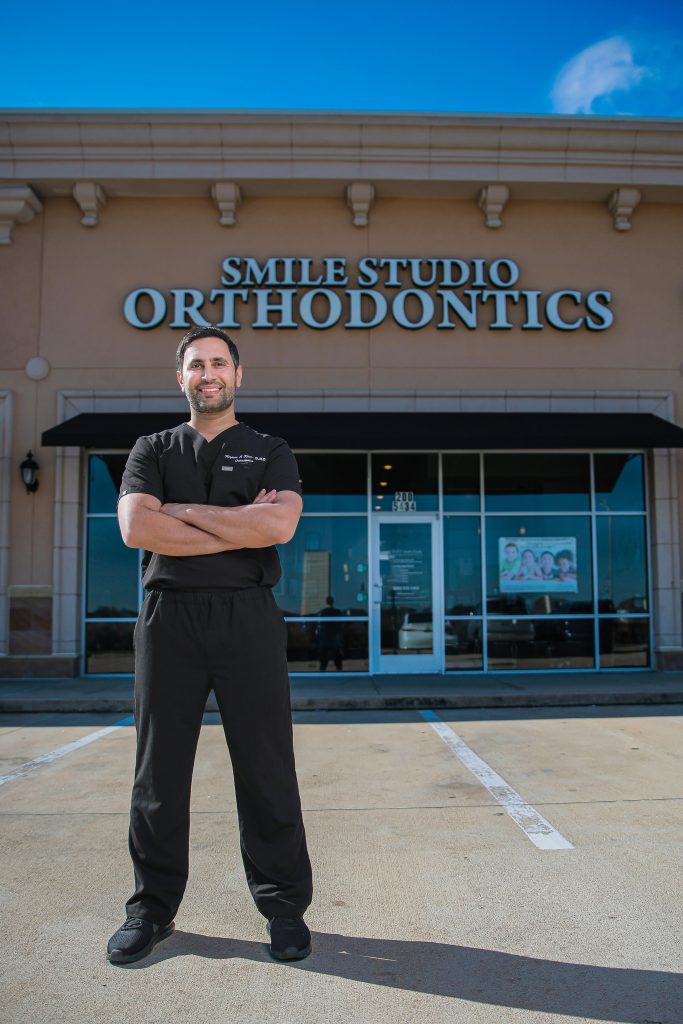 By
Virginia Bates
|
Photos by
Candor
---
Not only are first impressions important, but as cliché as it sounds, it's true that you only get one chance to make a first impression. A "picture perfect" smile makes a great first impression, and an attractive smile gives you a sense of confidence that makes you shine. Orthodontist Dr. Rizwan Khan, owner of Smile Studio Orthodontics, understands this all too well. As someone who wore braces as a young man, Dr. Khan discovered that improving the appearance of his smile allowed his self-confidence to soar. Wearing braces was life changing for Dr. Khan in other ways too. Coming from a family of Indian immigrants who were mostly physicians, Dr. Khan's experience with braces as a young college student inspired him to his change the course of his future. Instead of attending medical school, as his mother and brother had done, he opted to go to dental school and become an orthodontist. Dedicated and hardworking, he was salutatorian of his high school class, graduated with honors from college, and with top honors from dental school at The Medical University of South Carolina. He then pursued a three-year residency in dentofacial orthopedics and orthodontics to become a specialist in orthodontics.
Always striving to be the best he can be, Dr. Khan is committed to providing the finest orthodontic treatment possible for his patients. For over 12 years, Smile Studio Orthodontics has been serving Katy, Fulshear, and the surrounding communities, helping his patients achieve beautiful, healthy smiles and giving thousands of grateful patients a new level of self-confidence.
Specialist in Orthodontics
Often people don't understand that a general dentist who does braces or do-it-yourself online treatments are not the same as what an orthodontist offers. An orthodontist is a dentist who furthers their education with three more years of specialized education after finishing dental school. The advanced education, training, and expertise required to achieve the designation "orthodontist" makes a significant difference in the quality of care patients seeking orthodontic treatment receive. With over 12 years of experience and thousands of local, gorgeous smiles to his name, Dr. Khan and his team have truly become the preferred orthodontist in the Katy area.
Cutting-Edge Options
Dr. Khan, a self-proclaimed 'math and science guy,' is always on the lookout for innovative and improved methods of doing orthodontics. He's a firm believer in continuing education, so he attends yearly scientific conferences to stay current on the latest and greatest technology. Investing in the best equipment available allows Dr. Khan to provide first-rate patient care. Digital 3D scanning provides a clear map of the patient's mouth (forget those icky, miserable impressions of the past), reduces wait time to start treatment, and shortens turnaround time allowing same day Invisalign submissions. Dr. Khan also uses his 3D scanners along with 3D printers to create a digital workflow to ensure his cases are gorgeously crafted down to the most detailed level.
In addition to traditional low-profile braces and Invisalign, Smile Studio Orthodontics offers clear brackets for patients who desire a less obvious smile makeover. Wild Smiles are fun-shaped brackets popular with teens and tweens. Self-ligating braces are an evolved form of correction, providing a wonderful solution for patients with severe overcrowding, potentially allowing patients to avoid having teeth extracted.
Dr. Khan and his team understand every case is different, so customized treatment plans are tailored to best fit the needs of the individual patient. According to Dr. Khan. "We want our patients' orthodontic experience to be the absolute best it can be. My team and I take pride in providing a unique and personalized treatment plan, outstanding service, and a level of care that achieves a beautiful smile that will last a lifetime."
Smile Studio Orthodontics Offers:
Free Consultations

0% Flexible Financing

In-Network Provider with Most Insurances

Convenient Hours

Digital 3D Scan Technology and X-rays

Low-Profile Metal Braces

Invisalign

Clear Braces

Self-Ligating Braces

Khan Coins Rewards Program
First Orthodontist Visit at Age 7 – No Referrals Needed
Many parents don't think about braces until their children are 11 or 12, but the American Association of Orthodontists recommends having all children evaluated at age 7. Although orthodontic treatment may not begin for a couple more years (after most or all the baby teeth have fallen out), sometimes early treatment is necessary. Dr. Khan factors in the airway, evaluates crossbites, underbites, severe crowding and/or large overbites to see if treatment can wait or is needed sooner. In some scenarios, early treatment is needed since many orthodontic problems cannot be corrected at a later age. Having an early evaluation will ensure that your child's growth and development has been evaluated by a specialist, and a clear road map will be given of what to expect for the future. Smile Studio Orthodontics offers free, no-obligation consultations.
Not Just for the Kids Anymore
For adults who are not completely satisfied with their smile, Dr. Khan offers numerous adult-friendly options such as clear braces, aligners, and Invisalign. It could be that braces weren't an option for you as a kid or perhaps you wore braces when you were younger but didn't wear your retainer like you should have. Sometimes, your previously straight teeth will shift with age and time. Smile Studio Orthodontics proudly welcomes patients of all ages, and Dr. Khan firmly believes it's never too late to improve your smile. Did you know that when you get older you are more likely to lose your teeth if they are crooked, overcrowded, or your bite is misaligned? If that's not reason enough, an attractive smile improves self-confidence and makes a great first impression!
*****
With almost 500 Google Reviews and a perfect five-star rating, it's obvious that patients and their families love Smile Studio Orthodontics. Here's what they're saying about Dr. Khan and his team:
Exceptional, Superb, Highly Recommend, Professional, Creative Genius, Results Exceeded Expectations, Knowledgeable, Affordable, Wonderful Experience, Kind, Patient, Cheerful, Innovative, Amazing, Friendly, Phenomenal, Extraordinary, Genuine, Fantastic, Outstanding, Affordable, Immaculate Office, Attentive, 100% Satisfied, Great Service, We Love Them!
Don't wait any longer — call today and schedule your free consultation.
---
Contact
Rizwan Khan, DMD
Smile Studio Orthodontics
5434 Grand Pkwy, #200
Richmond, TX 77406
Conveniently Located in the Shops at Bella Terra at Grand Parkway and 1093
SmileStudioOrtho.com
832-535-1865