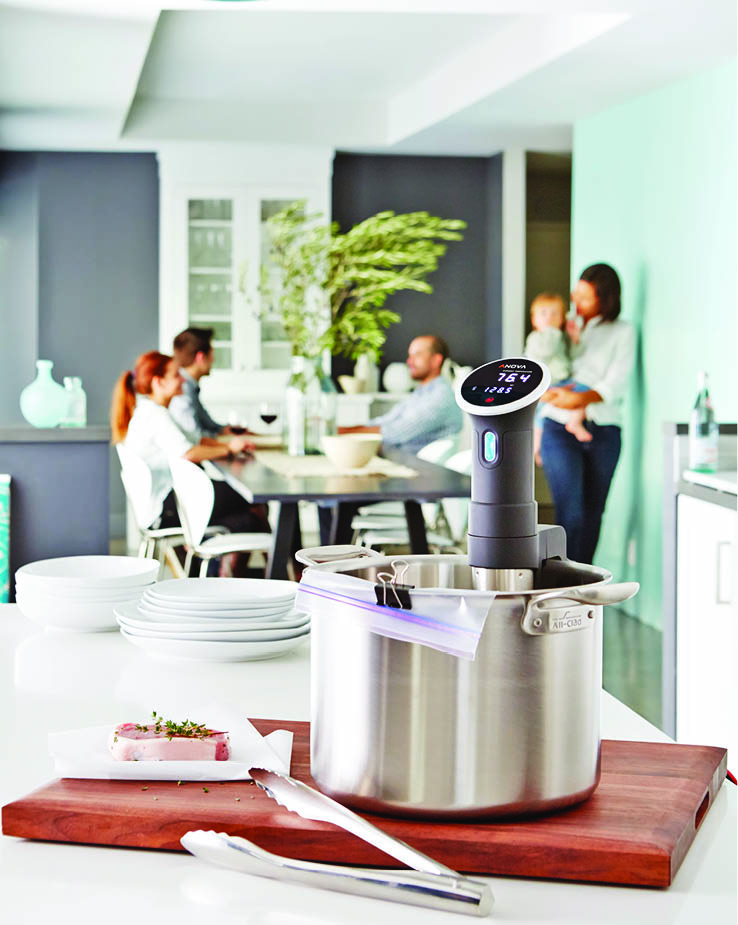 For the last two months I've been cooking meat in plastic bags dunked into what amounts to a bucket of hot water. It sounds weird, but the results have converted this skeptic into a believer—steakhouse quality beef, impossibly juicy chicken breast, tender fish, and better-than-barbecue ribs. That's the miracle of sous vide—all you need is a tall stock pot, some zip-top bags, a sous vide device, and something to cook!
What the heck is sous vide (pronounced soo-veed)? First, a miniature science lesson. See, when you throw some meat onto the grill or into a pan, what you're doing is exposing it to extremely high temperatures in an effort to fully cook the center. But it takes that heat a while to actually get all the way to the center. In the meantime, the meat that's in the way is taking the brunt of the damage. The fats are burning off, the proteins are contracting, and the actual cells that make up your dinner are bursting under the strain, drying out the meat. The result of this is a steak or chicken breast that—despite your best efforts—is unevenly cooked by design. If you pull it off too early it's undercooked in the middle, if you wait too long you've got a nice new piece of leather.
Sous vide cooking solves all of that. In essence, you put your cut of meat into a plastic bag with any sort of desired aromatics, remove the air and seal it, then drop it into a container of water with a sous vide device attached. The device works as an immersion circulator, keeping the water a constant, precise temperature, slowly warming the meat all the way through with no danger of overcooking. Because the meat can never get any hotter than the temperature of the water, you're able to fine-tune the level of doneness of the entire piece of meat from edge to edge. Finish it off with a quick sear in a hot pan to give it a nice crust, and you're in business.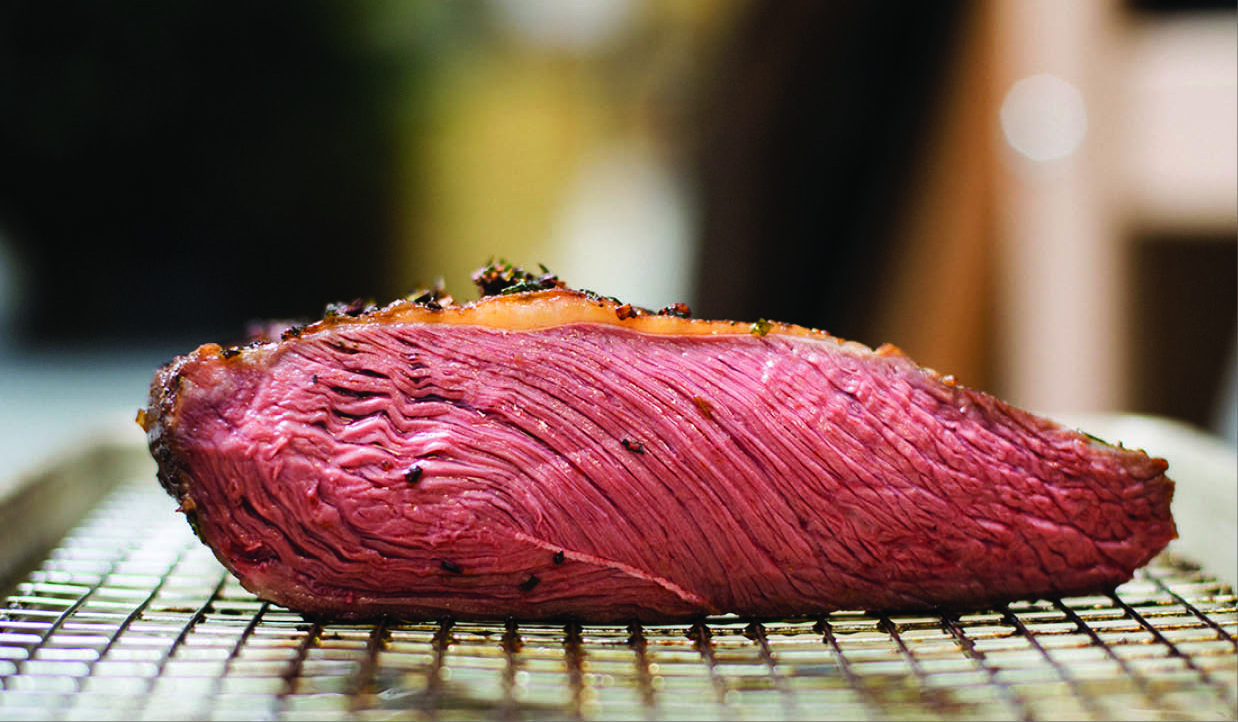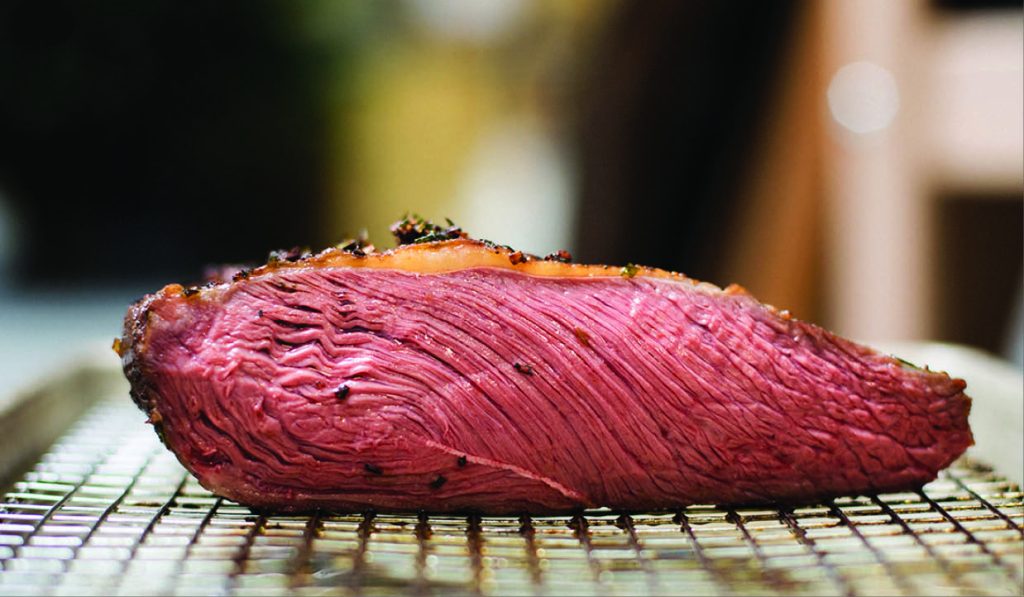 That's the real power of sous vide cooking. You can slow cook cheaper, tough cuts of meat for a long time (into the 48-72 hour range) without overcooking, giving the connective tissue time to break down and become soft and tender. You can cook expensive, tender cuts of meat for shorter periods of time (as short as an hour or two) without exposing them to the shock of high temperatures and the risk of mistiming them. You can gently heat delicate fish. And since none of the fats or juices can escape the bag, any amount of released liquid can serve as a flavorful base for a quick pan sauce. The future is now!
Seal of Approval
Sous vide comes from the French for "under vacuum"—but that doesn't necessarily mean that you need to vacuum-seal your meat to cook sous vide. My method of choice, to avoid the cost of vacuum sealing bags and equipment, is to use the water displacement method. Bag your meat, seal the bag most of the way, then just submerge the bagged meat in water until it's almost fully below the surface before sealing the bag the rest of the way. The water pressure will have pushed out most of the unwanted air, and you'll be ready to cook!
The Wonderful World of Immersion Circulators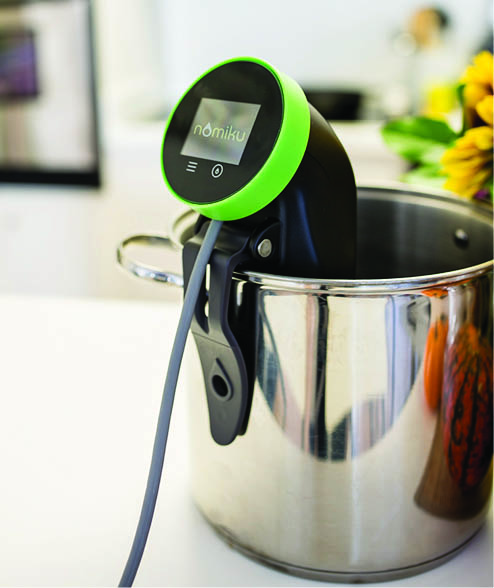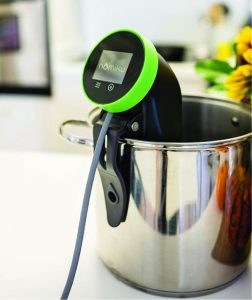 As recently as 2009, immersion circulators were designed for use in high-end professional kitchens or laboratories, and cost at least $1,000. It's only been in the last two or three years that affordable consumer implementations have finally become available. In preparation for this article, I tested three different well-regarded units from industry leaders Sansaire, Nomiku, and Anova. All three have their own unique features, roughly the same heating power and water capacity, and work in basically the same way—by being attached to your water container, dialed up to a specific temperature, and then left alone. All three units worked flawlessly for me, and were used multiple times each—you can't really go wrong with any of them.
Sansaire
Perhaps the most boldly designed sous vide device available, the Sansaire features an intuitive and simple interface with a ring that you twist to dial in your temperature. To my ear, it's the quietest of the three machines. It also has a wide tolerance for varying water levels and a cool look similar to a tall black obelisk. It uses a metal clip to grab on to your water container, and the design allows you to set it flat onto your counter standing up when you don't have it clipped onto something. ($199, Sansaire.com)
Anova
Sleek and sophisticated, the Anova Precision Cooker flaunts a backlit temperature dial, silver and black color scheme, and rubberized upper grip. In addition to being a quiet operator, one of its handiest features is the adjustable-height attachment ring, which allows you to position the unit higher or lower to accommodate differently sized water containers. Anova's device also features Wi-Fi and Bluetooth support for viewing and starting recipes or checking on your current project from the living room or the office. ($199, AnovaCulinary.com)
Nomiku
One of the more colorful sous vide devices, the new Wi-Fi enabled Nomiku features some improvements over their classic model, such as a larger LCD screen, a unique front-facing clip, an improved water level tolerance, and a more responsive temperature dial. The Nomiku also works with a web-based recipe site and control interface to allow you to monitor and start your device remotely from your phone or a web browser. ($199-$249, Nomiku.com)
The Evidence
You don't think I'd go on and on about the joys of sous vide cooking without dishing up the goods, right? Here are a few real-world examples of the greatest successes I've had with sous vide in the last several weeks.
[one_half]
Beef shoulder roast (136° F for 48 hours)
This roast retained its overall shape, unlike a traditional pot roast. It held together so well I was able to cut thick slices but still cut it with only a fork on the plate. I hit it with Sansaire's Searing Kit ($159), but you can also sear it quickly in a hot skillet with some butter to obtain that nice crust.[/one_half]
[one_half_last]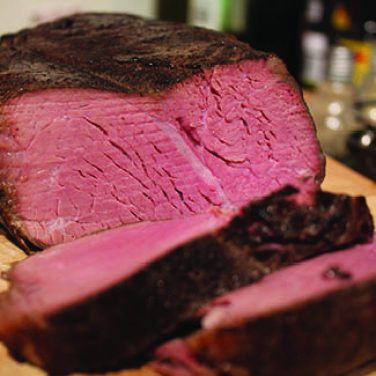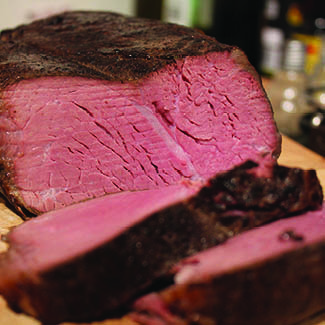 [/one_half_last]
[one_half]
Flank steak (132° F for 4 hours)
The picture here pretty much speaks for itself—perfectly medium rare throughout, with a quick 45 second sear on either side in a screaming hot pan to get some crust. One of the most tender steaks I've ever eaten.[/one_half]
[one_half_last]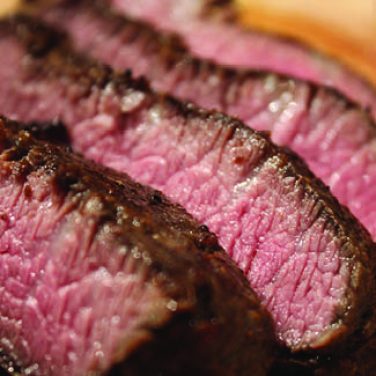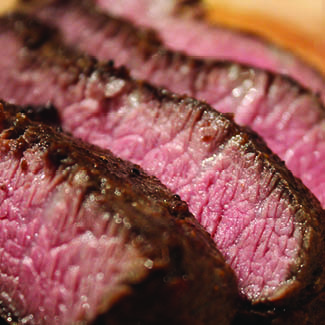 [/one_half_last]
[one_half]
Chicken breast (142° F for 2 hours)
Chicken breast is justification alone for owning a sous vide machine—dried out white meat is a thing of the past. Sous vide chicken breast loses very little moisture even as you cut it, and stays full and plump.[/one_half]
[one_half_last]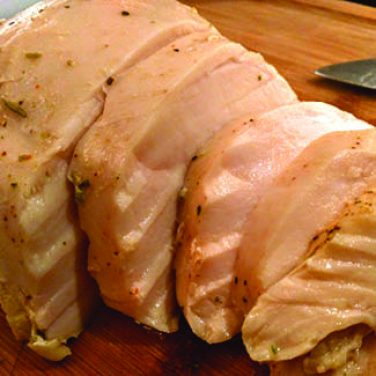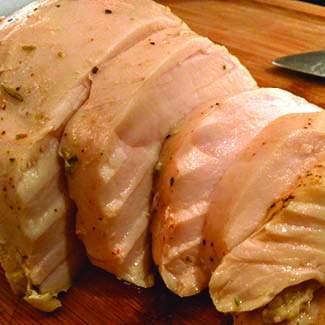 [/one_half_last]
The Good and the Less Good
The advantages that sous vide has over traditional cooking methods are many:
Perfect, consistent texture throughout regardless of thickness

No need to bother with the grill or heating the oven

Can pre-seal meat with seasonings, freeze, then just drop in when you're ready

Low maintenance—just bag it and let it cook

Aromatics and seasonings become more intense
There isn't much not to like about sous vide cooking, but there are a couple things:
No crust on the outside (just sear quickly in a hot pan at the end or use a kitchen torch)

For longer cooks, may need to keep an eye on the water level as evaporation does its thing

Not appreciably advantageous to cook very thin cuts of meat
The wide world of sous vide cooking extends beyond what we have room to talk about. There are people out there cooking eggs, homemade yogurt, super flavorful vegetables, soups, entire Cornish hens, and plenty more using sous vide. There's a wealth of supplementary information available online if you feel like digging a little deeper. DouglasBaldwin.com is operated by a sous vide expert and features an enormous guide to sous vide cooking. You can correspond with fellow sous viders at Reddit.com/r/sousvide, and of course don't forget to check websites of sous vide device manufacturers for recipes and tips. Before long you'll be kicking out the eats like a real sous-perstar!
By Brandon Daiker
---
Enter to win a sous vide machine from Sansaire by filling out the form below*! These things are basically the future of cooking. Learn more at Sansaire.com!
*Open to Texas residents age 18 and older beginning March 3rd, 2016. Winner will receive one Sansaire Sous Vide Machine (ARV $199), courtesy of Sansaire. One winner will be chosen at random from the pool of all eligible, completed entries on April 15th, 2016 and notified via email or phone. If the winner is unable to respond or accept the prize, another entry will be chosen at random. Living Magazine employees and their families are ineligible. One entry per household. Duplicate entries will be disqualified. Void where prohibited.