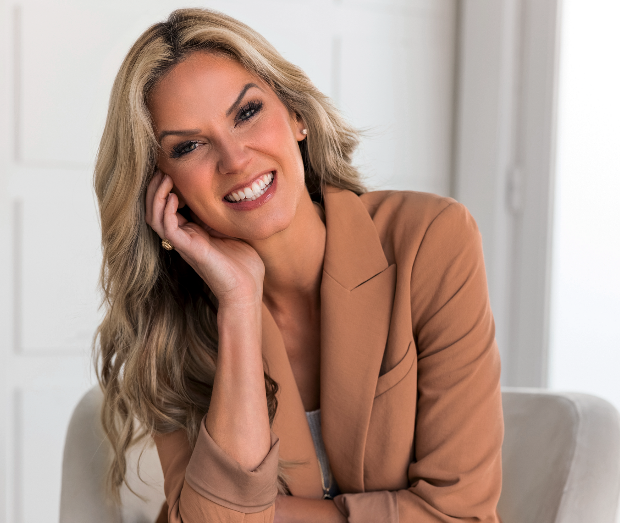 By Cheryl Alexander
---
Committed and dedicated to prioritizing her clients' needs, Shelly Ruggiano proves to be one of the top-producing agents in this ever-changing market. Her unique background, superior approach to business, and exceptional personal experience moves her to the forefront of the industry.
Shelly grew up near Dallas, where her dad and grandfather ran a family-owned law firm that specialized in real estate. From them, she learned the legal aspects of the industry and the importance of ethics in business. Her dad taught her the value and impact of contracts in real estate transactions.
With a B.A. in communications from Texas A&M University, Shelly's expertise in marketing and public relations are vital as she represents buyers and sellers. The favorite aspect of her work is getting to know her clients and their families.
"I love meeting and spending time with their kids, grandkids, and even pets. I prioritize listening to my clients' concerns and problem-solving whatever they need," she said.
Shelly understands that the process of listing your home can be overwhelming, and her aim is to provide hands-on, worry-free support.
"Marketing a seller's home is exciting for me," she said. "I enjoy the staging, photos, video, and marketing. I know it is a big life change and that opening your home for the world to see can be tough, so I provide every service I can to make it easy for my clients."
Shelly's personal experience with buying and selling real estate sets her apart. As the wife of a former Major League Baseball player, she coordinated over 30 moves around the country for her family during her husband's 10+ year career.
"I became a pro at moving and setting up a new home. I always knew that when my husband retired and we could finally settle in one place, I would want to help others with their moves," she said.
Shelly and her husband, Justin, are raising their two kids in Heath, and her greatest joy is spending time with her family and cheering them on in their activities in the community. Justin is managing partner of Precision Roofing Group and together, they are expanding their portfolio to include several home renovations, land development, custom builds, and commercial properties.
Through these firsthand experiences, Shelly has come to appreciate every facet of the real estate business and credits the team around her who have continued to support and educate her along the way.
"I am blessed to have amazing mentors, a loyal brokerage, a title company I can call on anytime, a wonderful lender who works nonstop to help my clients, and incredibly talented home builders who have taught me so much," she said. "I am thankful for their continued support. I could not do this without them!"
No matter the type of property you are buying or selling, Shelly is eager to guide you and will strive to make every transaction flow seamlessly.
---
Contact
(512) 771-7241
Shelly.Ruggiano@RegalRealtors.com
Facebook.com/ShellyRuggianoRealtor