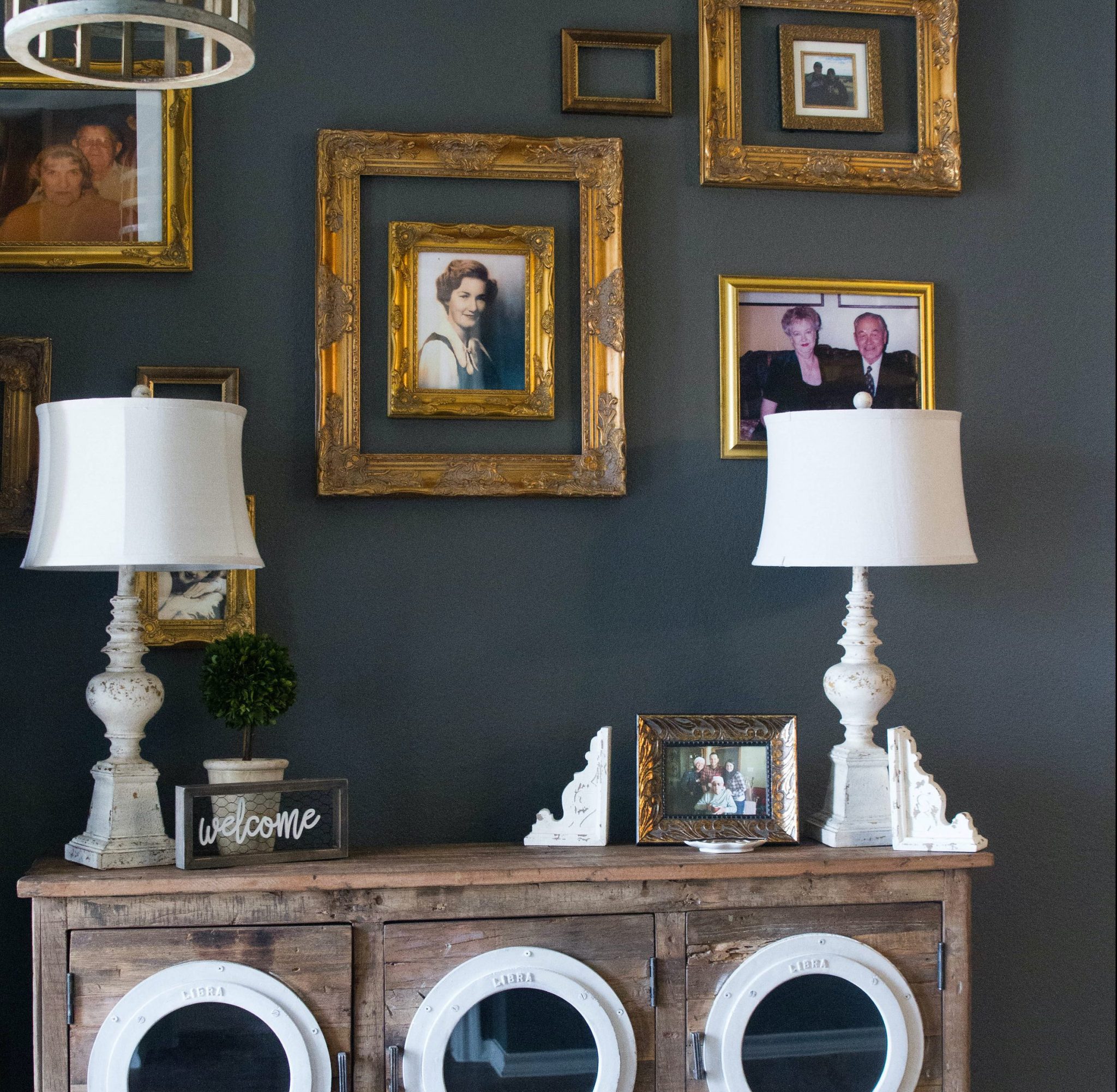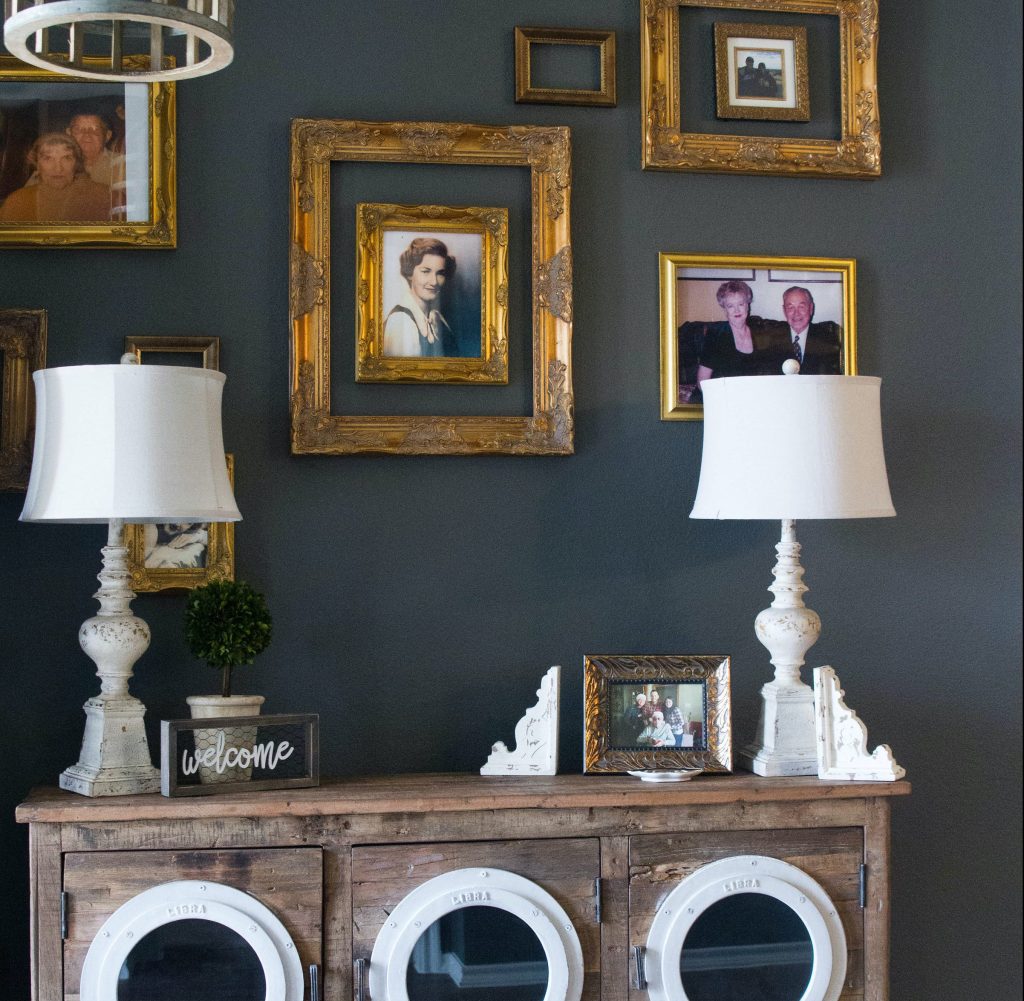 BY COURTNEY WARREN
We all have them, keepsakes, photos, and memorabilia from the special people and times in our lives. We pull out the boxes, wipe off the dust, and probably feel guilty that these mementos are languishing in the far reaches of the closet or attic. But we don't want to get rid of them, either, because they're reminders of our loved ones and happy events.
So how can we show these treasured objects the respect they deserve and enjoy them without cluttering our spaces or making our homes a shrine to the past?
Family Matters
People often ask me for creative ideas for decor, and one of my favorite approaches is to use memorabilia in unexpected ways. When I had the opportunity to design the butler's pantry in my new home, I knew the perfect way to infuse it with both style and meaning. I took the recipe for my grandmother's chocolate sheet cake — that's in my mother's handwriting — and turned it into wallpaper for the room!
I love having this daily reminder of my family's history in our home.
In a former residence, I decorated the bedroom of our sports-loving older son with some of my dad's memorabilia, including his framed jersey and photo, along with vintage pennants and sports equipment.
Simply Special
Be deliberate about what you keep and how you display an heirloom, so it doesn't look dowdy. Delicate items such as fabric or old papers benefit from the protection of framing. I framed my grandmother's needlework and layered it with other elements on a wall-hung shelf. While it's sentimental, it's also decorative.
A display of nuptial keepsakes can be as stale as a piece of wedding cake on your first anniversary. But you could incorporate mementos from the big day — such as an invitation, wedding slippers, and roses from the bridal bouquet — in a unique display like mine using a shadowbox and bell cloche.
When I help clients display memorable photos and collections, I help them balance the sentimental with the decorative. Family photos can be especially tricky but having a theme in mind helps. For one client, we created a gallery wall using gold frames to unify the collection and interspersed photos with other decorative elements.
Sometimes our collections are sentimental items we hardly know what to do with. For my client who had pet boxers and had accumulated many boxer figurines, the key was grouping. Remember that when scattered about, collections contribute to visual clutter. They always have more impact when massed. So, we grouped the figurines on the dresser and used the boxer theme for the whole room.
For my clients with a Star Wars passion, we designed the whole media room on that theme. Clustering their pieces in one place gave the collection visual heft.
My advice regarding keepsakes, collections, and souvenirs? A few items creatively displayed are better than multiple boxes in storage.
About the Designer
Courtney Warren is a Rockwall interior designer whose award-winning design work has been featured in numerous national magazines and media and whose clients span the North Texas area.