A new build by the beach lets one family escape the hustle and bustle

From the Ground Up // This striking vacation home was built as part of a new beach development community, to serve as a retreat and escape from the city.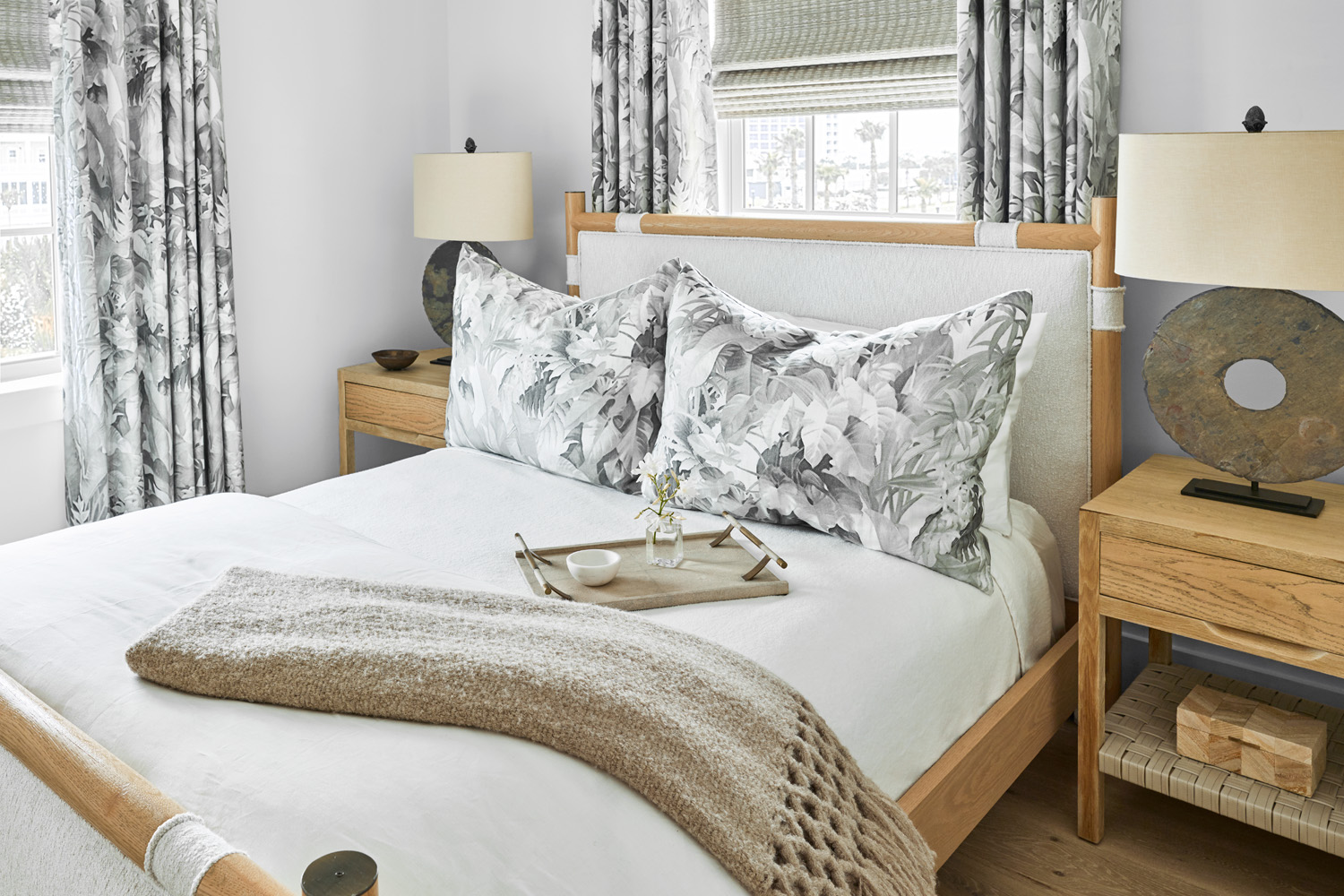 A Neutral Palette // Indoor/outdoor fabrics and solid materials were used throughout to withstand the seaside elements and the daily lives of three young boys.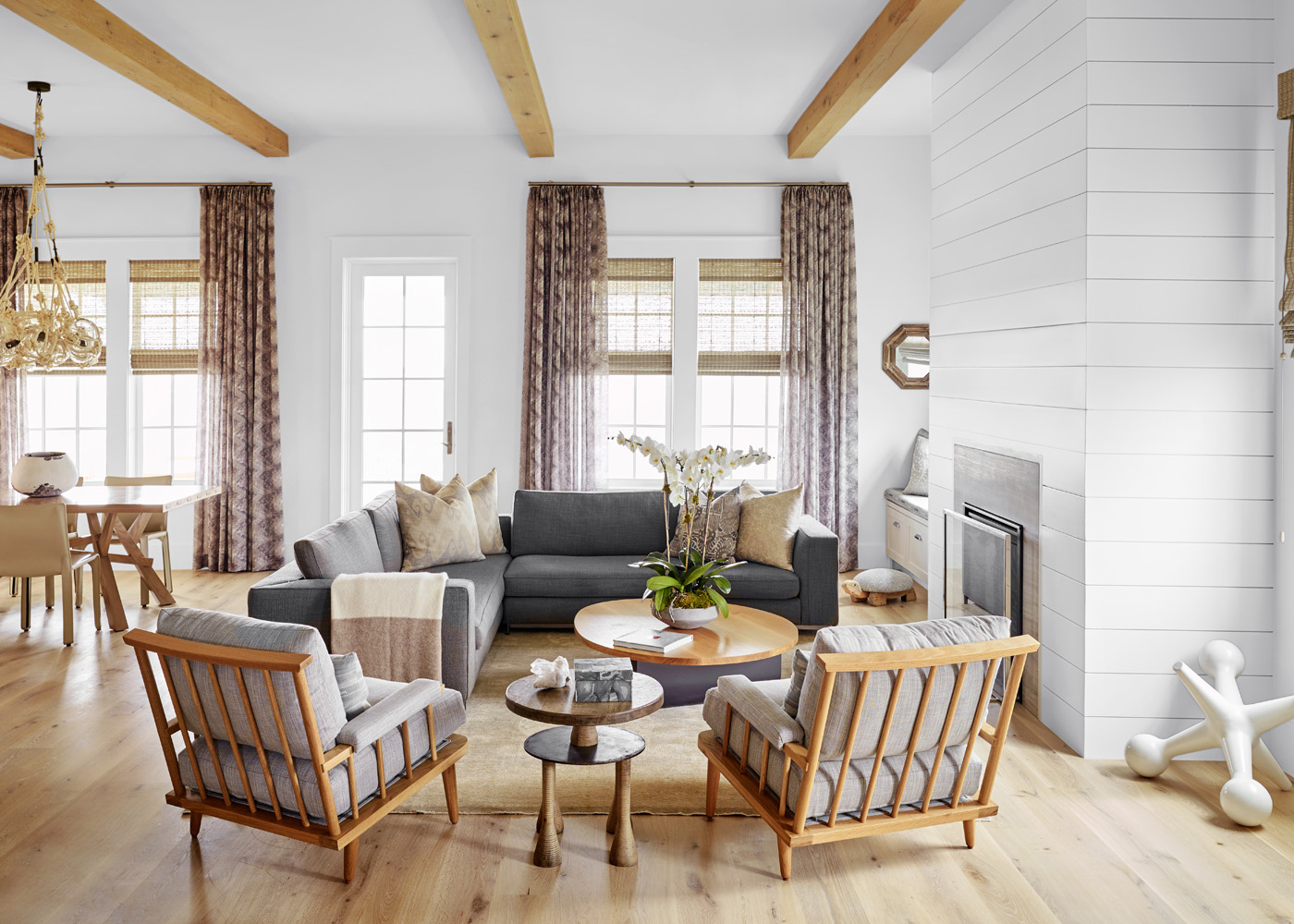 Connected Living // In addition to all new finishes, ceiling beams, ship lap, wallpapers, and tile were added throughout to add character to an otherwise simple aesthetic.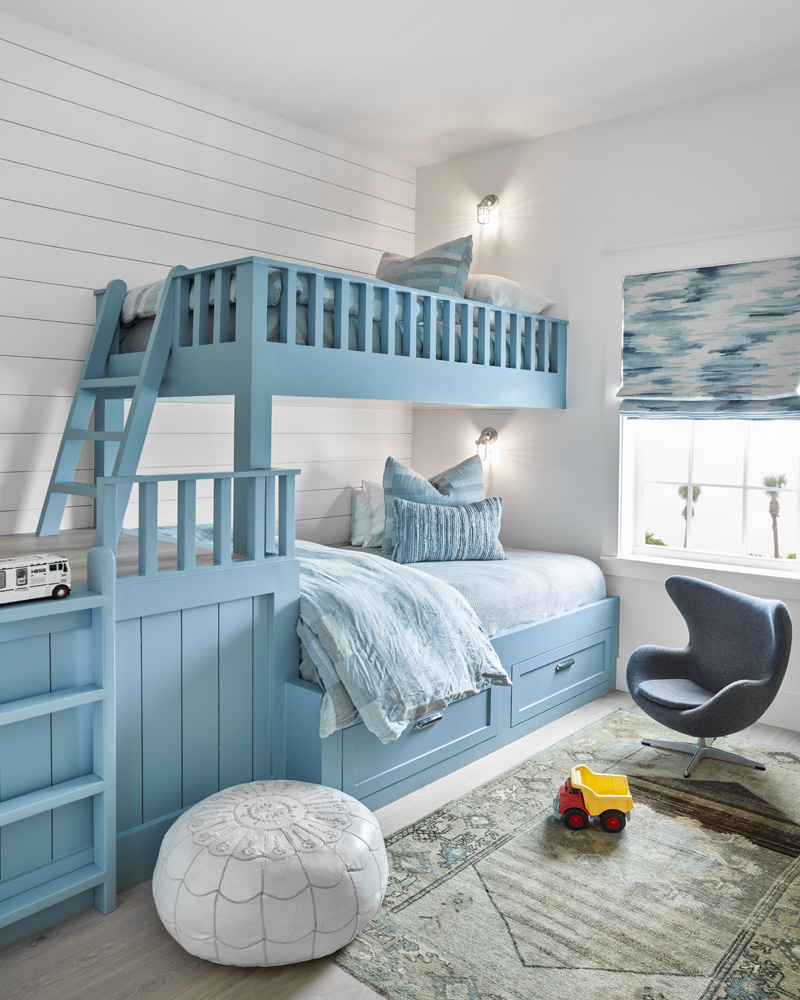 A Pop of Playfulness // The bedroom for the youngest boys features an exciting wooden bunk painted with a perfectly appropriate aqua color that matches both the home's color palette as well as the ocean outside.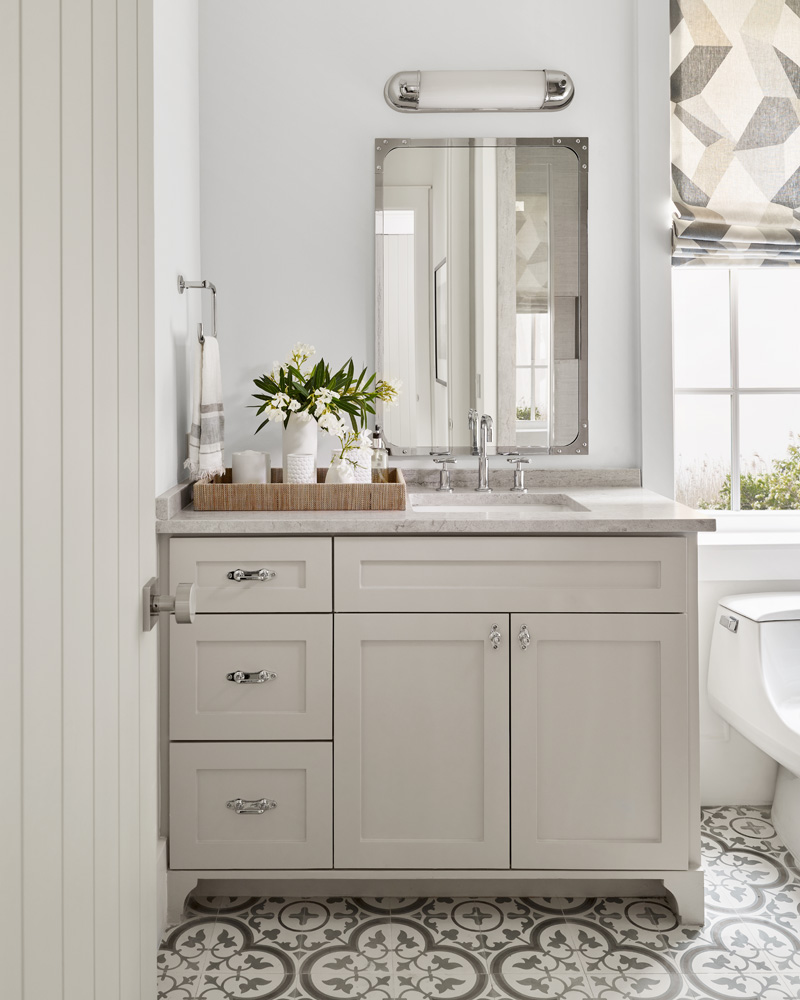 Simple and Elegant // Natural materials and neutral colors let exciting elements like the design on these bathroom tiles add striking accents to soft, comfortable-feeling areas.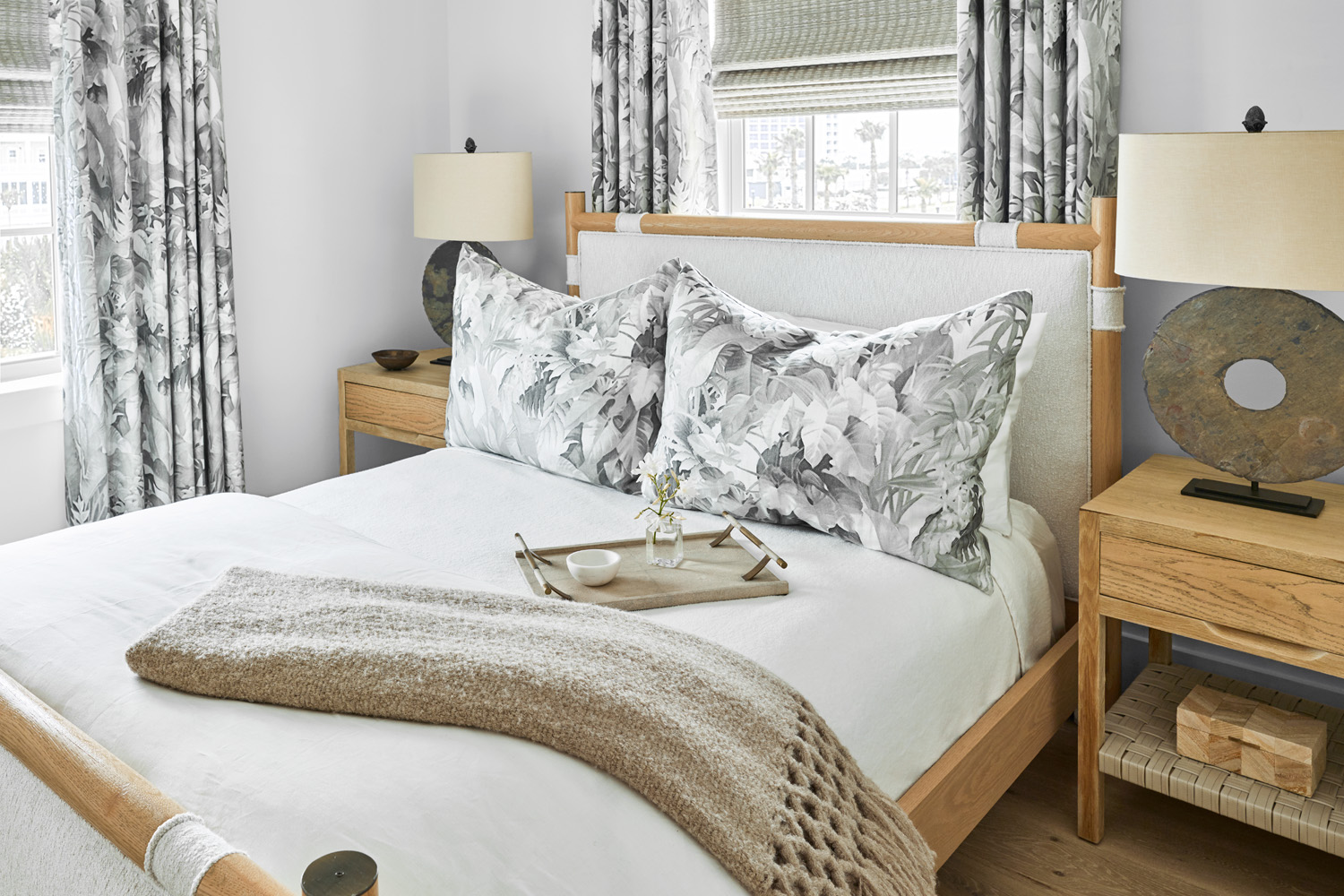 Favorable Flow // "We like the colors to flow from room to room to compliment the landscape of the beach," said Creative Director Anne Grandinetti.
---
About the architects:
With over 70 years of combined professional experience, the award-winning team at Mark Ashby Design brings an exceptional depth of understanding to each project, with an approach defined by a deep reverence for history and architectural context combined with a timeless aesthetic and meticulous attention to detail.
The Beach Bungalow, in Galveston
Design Firm: Mark Ashby Design
Photos by Clay Grier