Sometimes, no matter how many hours you put in at the gym, some fat pockets (hello muffin top and belly pooch) tenaciously remain. Or maybe you've lost oodles of weight or have a post-pregnancy belly and you just need your skin tightened. Perhaps you're dealing with unsightly cellulite. Whatever your particular issue, if you're guilty of loathing your "imperfections" to the point of obsessing in front of the mirror on a daily basis, then take heart. There's help!
The best part? These treatments and procedures don't require surgery, and can shrink, sculpt, and shape you with minimal downtime.. With swimsuit season rapidly descending upon us, there's no better time than the present to slim down and kick those negative self-loathing obsessions to the curb.
CoolSculpting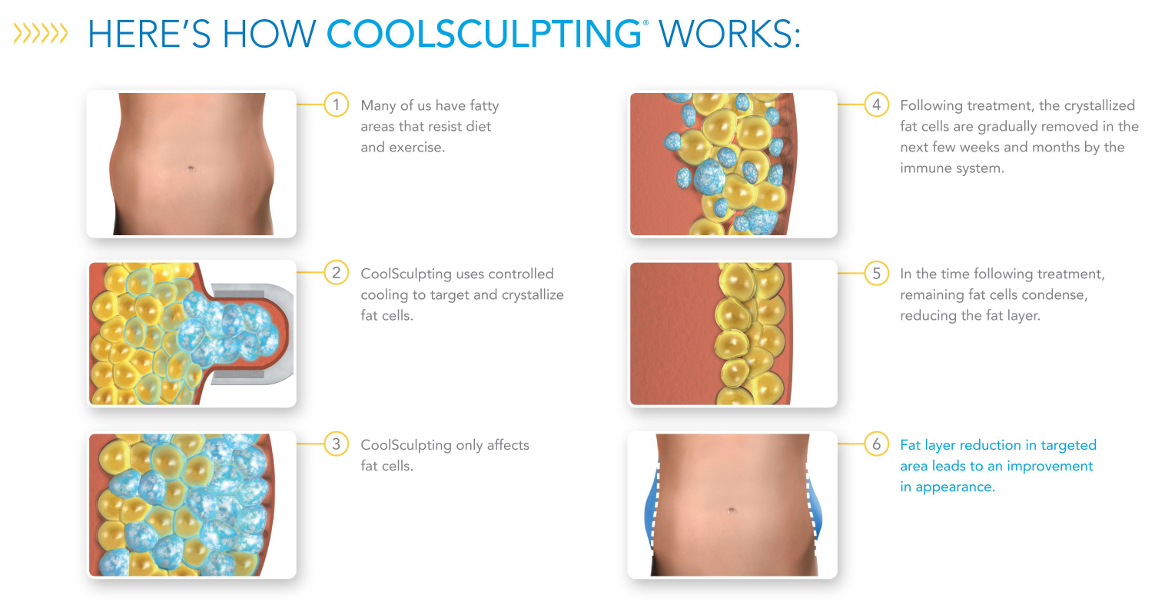 CoolSculpting is the first patented clinically-proven procedure to freeze fat cells without damaging your skin. The process, known as cryolipolysis, destroys fat cells so they can be eliminated from your body through the lymphatic system. After the first 5-10 minutes of the hour-long session, the treated area goes numb from the cold temperatures so the discomfort doesn't last long. Post treatment, you might experience redness, numbness and/or minor bruising at the site of the treated area.
CoolSculpting reduces 20-25 percent of fat in a given area after just one treatment. Results take a few months to be fully realized. This treatment is generally recommended for people who exercise regularly and just want to get rid of stubborn areas such as love handles, muffin tops, bra fat and belly pooches. Exercising and drinking plenty of water is recommended post-treatment.
Ultherapy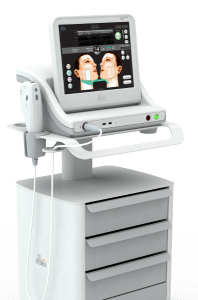 Do you have loose, sagging skin on your face and neck? Ultherapy is the perfect treatment option. The first non-invasive, FDA-approved procedure to lift skin on difficult-to-treat areas such as eyebrows, under the chin and neck, Ultherapy uses tried-and-true ultrasound technology and the body's own healing process to tighten skin.
Ultherapy treatments (also known as the "Lunchtime Lift") last between 30 and 90 minutes, depending on the area being treated. Results don't really begin to show until 2 to 3 months after the treatment, but can continue to improve for up to 12 months. Side effects include mild redness and sensitivity at the site of the treated area immediately after the treatment. In some cases, swelling has been reported.
Ultherapy works best for patients who are just beginning to notice sagging skin around the neck, jawline and eye areas, and should not be considered a replacement for an actual facelift. Generally only one treatment is needed, but depending on the severity of the sagging, additional treatments might be in order.
Exilis ELITE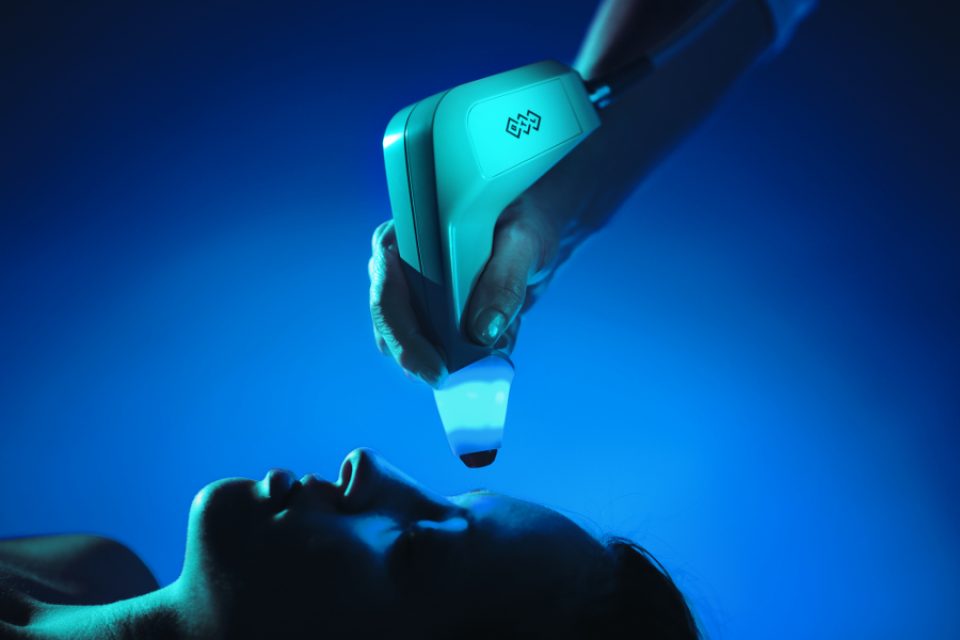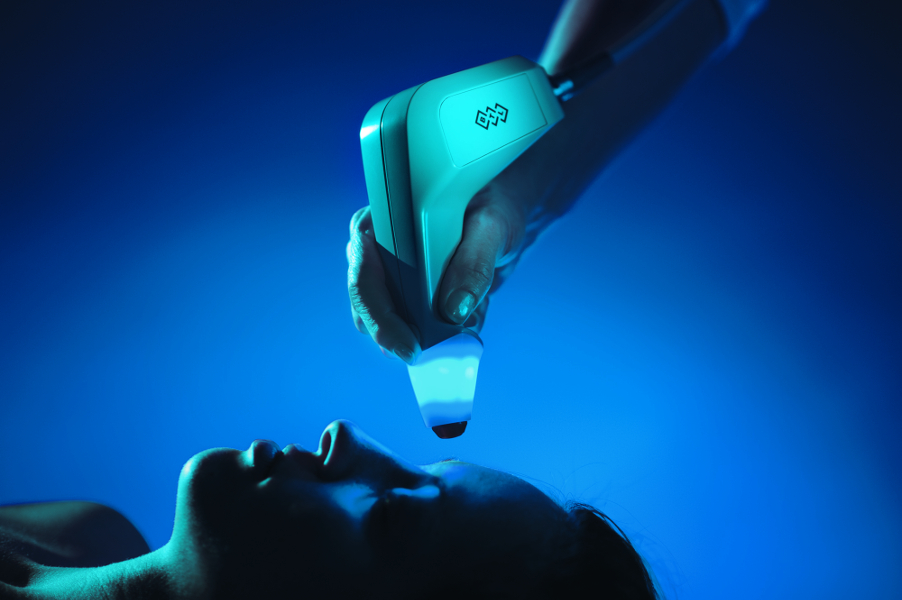 Exilis ELITE harnesses the power of radio frequency energy to tighten and tone stubborn areas on the face and body. During a treatment, the radio frequency energy heats up layers deep within the skin, forcing fat cells to shrink while helping loose skin to contract—all while boosting collagen production.
During the treatment, which lasts less than an hour, you will feel a deep heating sensation that may be uncomfortable but bearable. The only side effect is redness of the skin for up to 30 minutes post-procedure.
Exilis ELITE has been FDA approved for skin tightening and the non-invasive treatment of wrinkles. Optimal results are typically evident after the fourth treatment, with treatments spaced out at one-week intervals.  It is important to be well hydrated before treatment and exercise is recommended directly post-treatment to maximum results.
Vanquish Fat Removal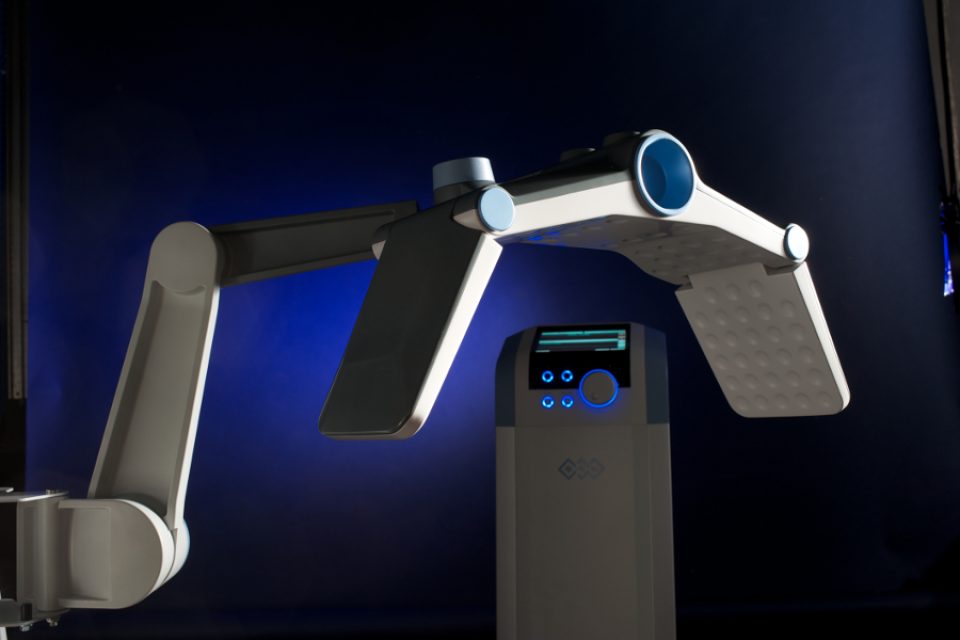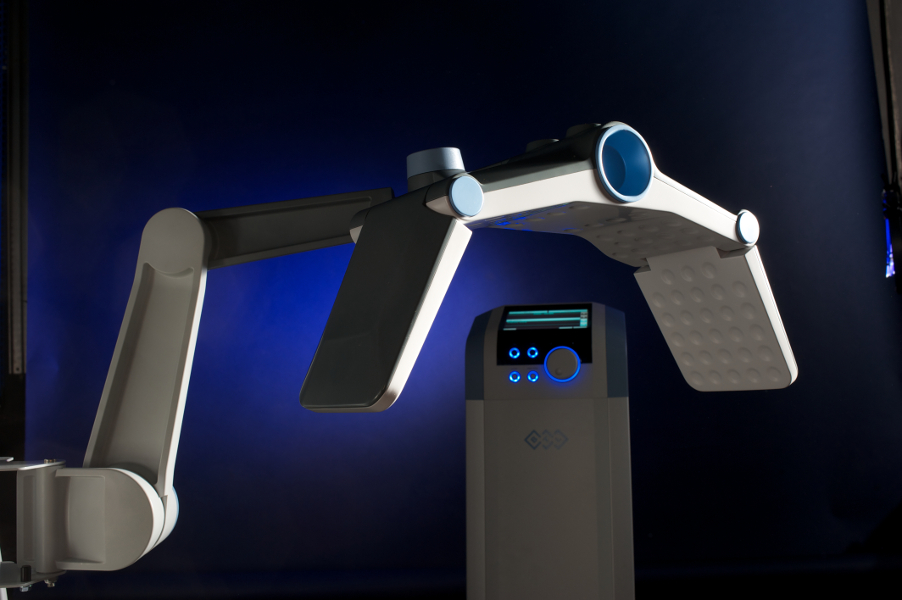 Vanquish uses focused field radio frequency technology to seek and destroy fat cells. The device hovers about an inch above the problem area (so it doesn't actually touch your skin) and emits radio frequency waves deep into the layers of skin that hold fat cells prisoner. This device is FDA approved for deep-tissue heating, but the manufacturers are seeking approval for fat removal.
Sensors in the Vanquish device read the amount of fat in your abdomen and calculates the energy required to blast fat in each 30-minute session. Basically, it feels like you're sitting under a heating pad or electric blanket. On average, you can lose two to four inches with four to six treatments being the standard recommendation. Sessions are spaced a week apart.
Best results are typically reported a few weeks after the last session and results are lasting. As always, it's a good idea to drink plenty of water before and after each treatment.
SmoothShapes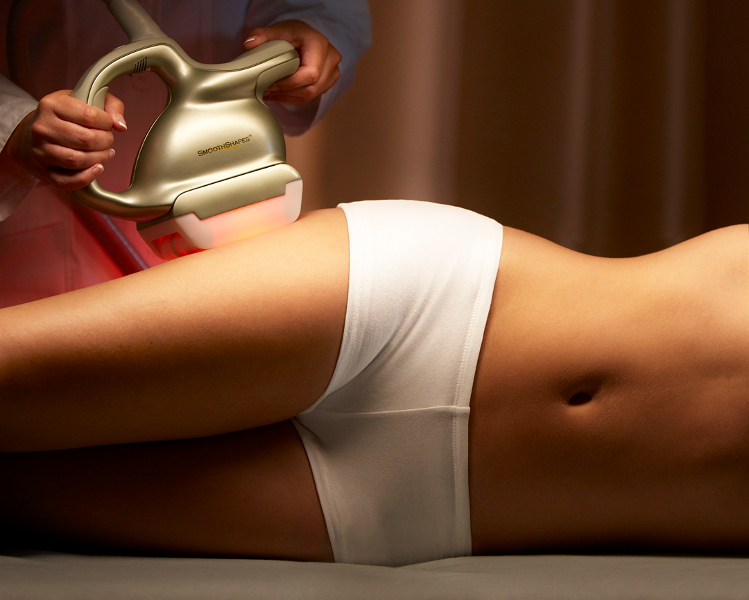 Studies show that 85 to 98 percent of women have cellulite. Thankfully there is SmoothShapes from Elemé Medical. SmoothShapes is FDA approved for cellulite reduction and it's considered among the most comfortable and effective ways to tone and tighten the body.
The SmoothShapes device uses suction, rollers and two wavelengths of gentle lasers to penetrate and liquefy fat cell membranes and ultimately move those toxins and fat out of the body through the lymphatic system. The suction might be uncomfortable for some, but ultimately it gives better results. Each session is 80 minutes—10 minutes per region (anterior, medial, and lateral with posterior and buttocks done at the same time) times two legs. The most effective results are obtained by going in for treatment twice a week for four weeks. You might require a "booster" dose six months later for maintenance.
Endermologie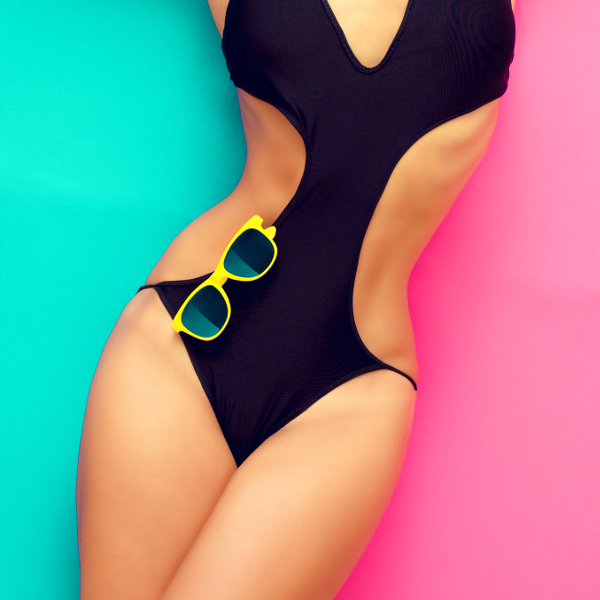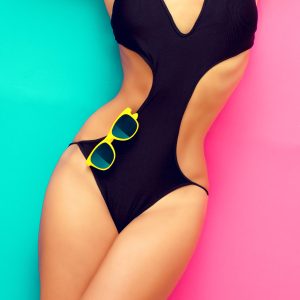 Endermologie is FDA approved for the reduction of cellulite. Developed by French surgeons, Endermologie has upheld its efficacy through more than 110 clinical studies. The device features vacuum suction and rollers to knead the epidermis and subcutaneous tissue, emulating a deep tissue massage. The process reactivates dormant cells and stimulates the skin so it appears smoother.
Endermologie requires more sessions (up to 14) than any other treatment listed here and you'll have to do monthly maintenance sessions to maintain your results. This procedure does not get rid of fat cells, it merely reduces the appearance of dimpled skin.
Side effects of Endermologie include bruising or soreness in treated areas. This treatment works best for people ages 30-45 who are fit and aren't overweight by more than 30 pounds.
Sudatonic Infrared Detox Wrap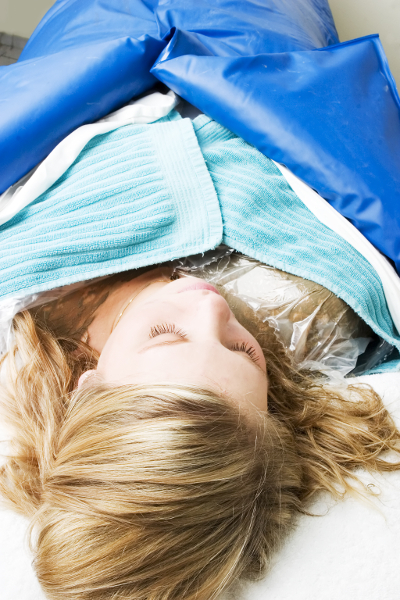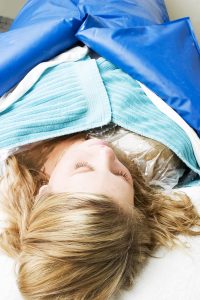 A Sudatonic Infrared Detox Wrap forces you to sweat. Really sweat. Like, you-just-ran-a-marathon sweat. And the benefits of such sweating? Your body rids itself of toxins that otherwise would never make it out of your system, unless you actually are a marathon runner.
After receiving a lymphatic massage with special creams infused with seaweed and essential oils and developed by a French doctor in the late 1990s, you lie under an infrared blanket (or wrap) for an hour and a half. As the creams work into your skin, the infrared blanket heats up your body. As an added bonus, you burn calories while getting rid of toxins and excess fat (the fat is used as energy to push the sweat out of your skin). You can lose up to three pounds, burn anywhere from 1,200 to 4,000 calories and drop inches during a single 90-minute treatment. Results may not be permanent so this treatment might be best to use if you want to look great quickly for a special event.
By LaRue Novick