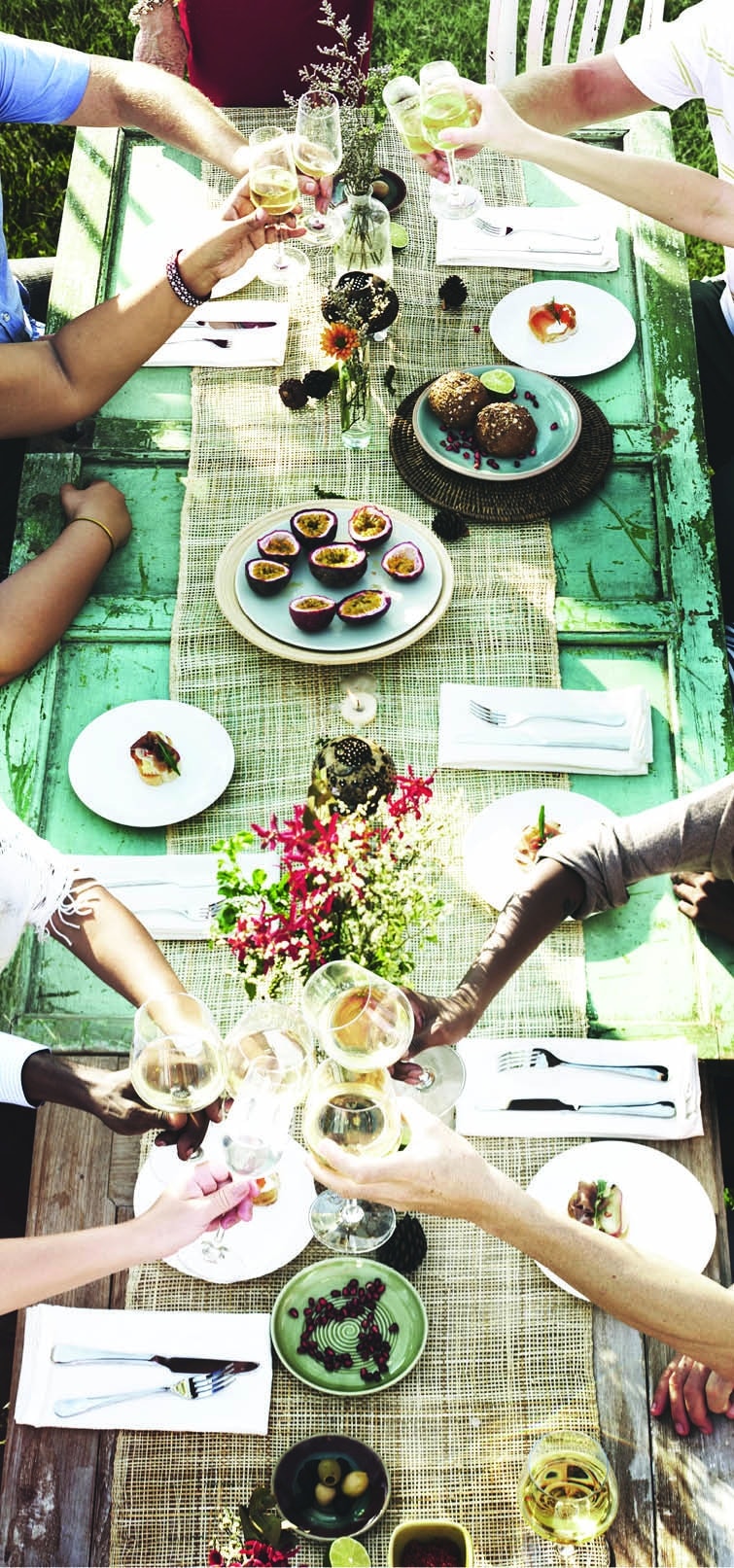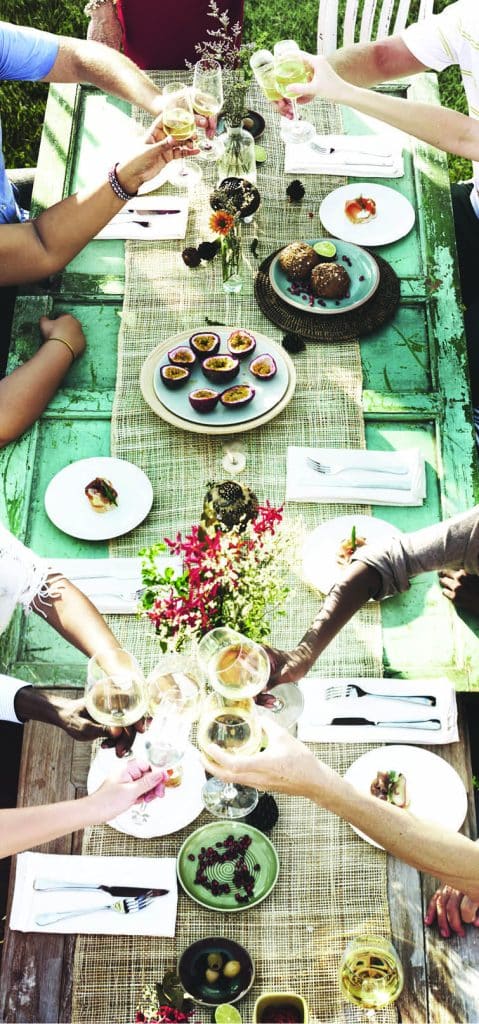 Send off summer with a great party
Where does the time go? It's almost fall and you definitely know you want to host one more proper shindig before the leaves start falling and summertime is officially over.
New York and Miami-based designer and media personality Courtney Cachet says not to let the end-of-summer blues get you down just yet. Cachet, who designs homes, products, and stylish ideas for luxe living, offers some pointers for hosting one last warm-weather party—and setting the perfect table while you're doing it.
"Though we're not quite ready for pumpkin lattes when summer wraps up, you can still pull some fall flavor into your entertaining with décor," she says. "For example, using tree branches or woodsy-themed tabletop decorations is a chic segue. Also, if you luck into an end of summer chill, a bonfire is a nice addition."
Pull the party together in the late afternoon so guests can still enjoy the sunshine as the evening sets in, making sure to string some lights in the trees for once the sun goes down. Cachet says adding a fire element to a barbecue party is especially nice. "Try making different kinds of ribs and serving them in small plates. I have found pig roasts are something most people enjoy," she explains.
You can also add to that some incoming fall vegetables like pumpkin, squash, cauliflower, and beets to set a summer-to-fall mood at the table. "By adding a big assortment of roasted vegetables with earthy flavors, it feels more appropriate than grilled pineapple for the end of summer too," she adds. And then all you need is the right drink to add to the mix.
"Champagne, of course!" Cachet says. "I like rosé. It feels special, but very nice for summer." If you're looking for cocktails she suggests an Aperol Spritz (Prosecco, Aperol, and soda water). "I was introduced to this in Milan and it is the perfect summer cocktail everyone loves." For a table wine, try a Pinot noir. "Not everyone likes white wine, so it's a wonderful substitute that works with seafood and lighter fare."
Locally-sold Oliver Winery and Vineyards offers some easy-drinking soft wines, including a soft white with a fresh and fun floral nose or a soft rosé offering a refreshingly sweet style to the table. They also recently released a new Oliver Apple Pie wine with tart, crisp apple, soft vanilla, and notes of cinnamon, brown sugar, and nutmeg.
Since you are going to want to be outside as much as possible celebrating the last breath of summer air, you can add some games to the mix too. Cachet suggests trying something interesting like pétanque or bocce. "I like to keep my guests close together, so I like games and activities where everyone is centered around one focal point," Cachet concludes.
Just be sure to have some umbrellas out for sun and shade as the afternoon wears on, and if you've got one, pull out that ice cream machine. Now is the perfect time to introduce some surprisingly fun fall ice cream flavors like pumpkin or apple-cinnamon while beating the heat.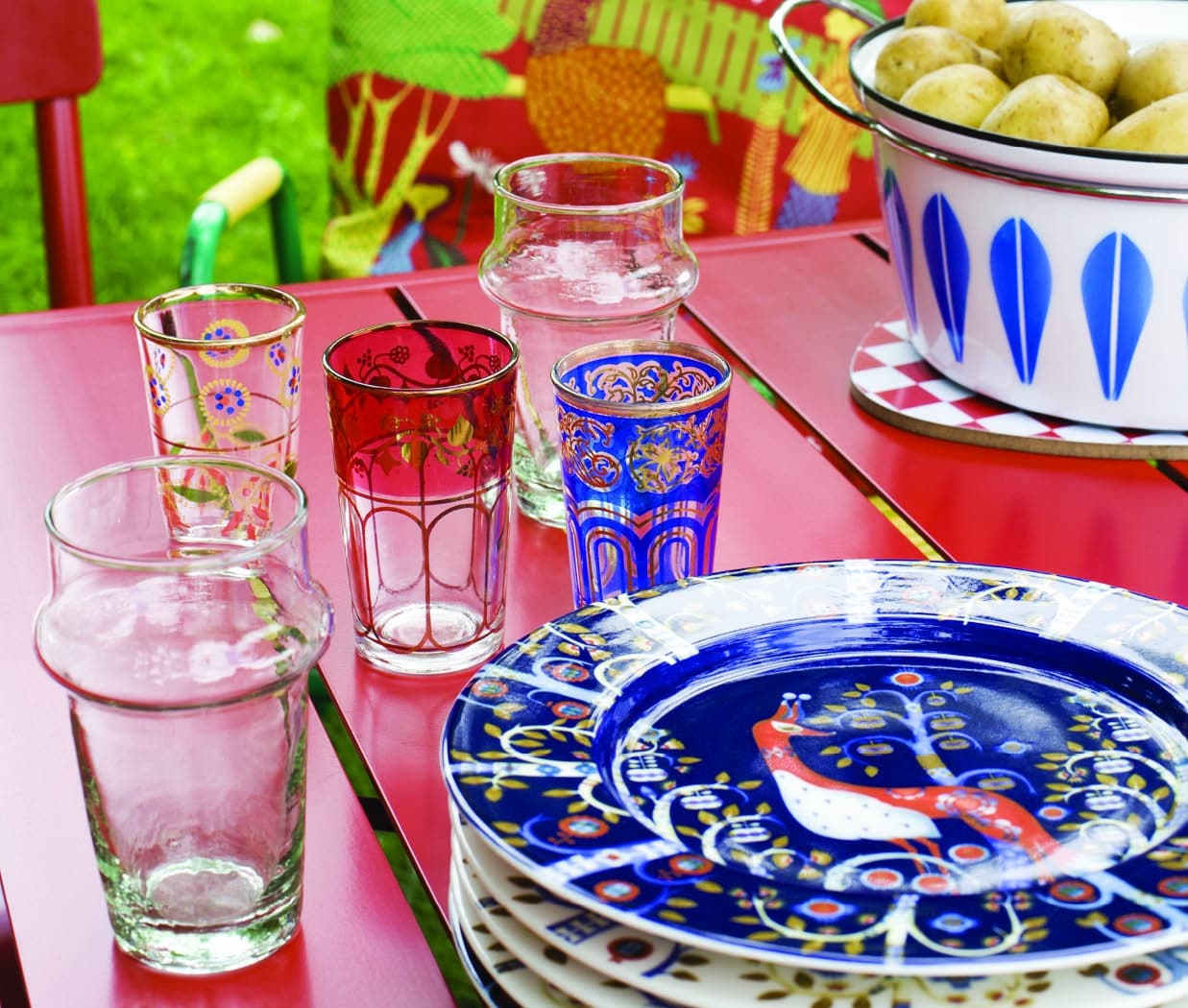 Seven pointers for setting your summer-to-fall table—straight from House of Cachet's bag of tips and tricks:
Use mismatched dishes. Very chic, just make sure there's one common denominator like a color or theme.

Vintage glassware is fabulous and you can pick it up anywhere from thrift shops to yard sales.

Tie one fresh flower into each set of cutlery with baker's twine.

Individually-sized bottles of champagne can be lots of fun.

Buy real (never faux) banana leaves and use them on white platters. You can place pretty bite size hors d'oeuvres or pastel colored macaroons on them and it looks fabulous.

Fresh pineapples make great table decor for any summer table. You can leave the pineapples whole or scoop out and use as a vase for fresh flowers.

Use a row of low centerpieces, not one big one that blocks the view of your guests.
By Rita Cook