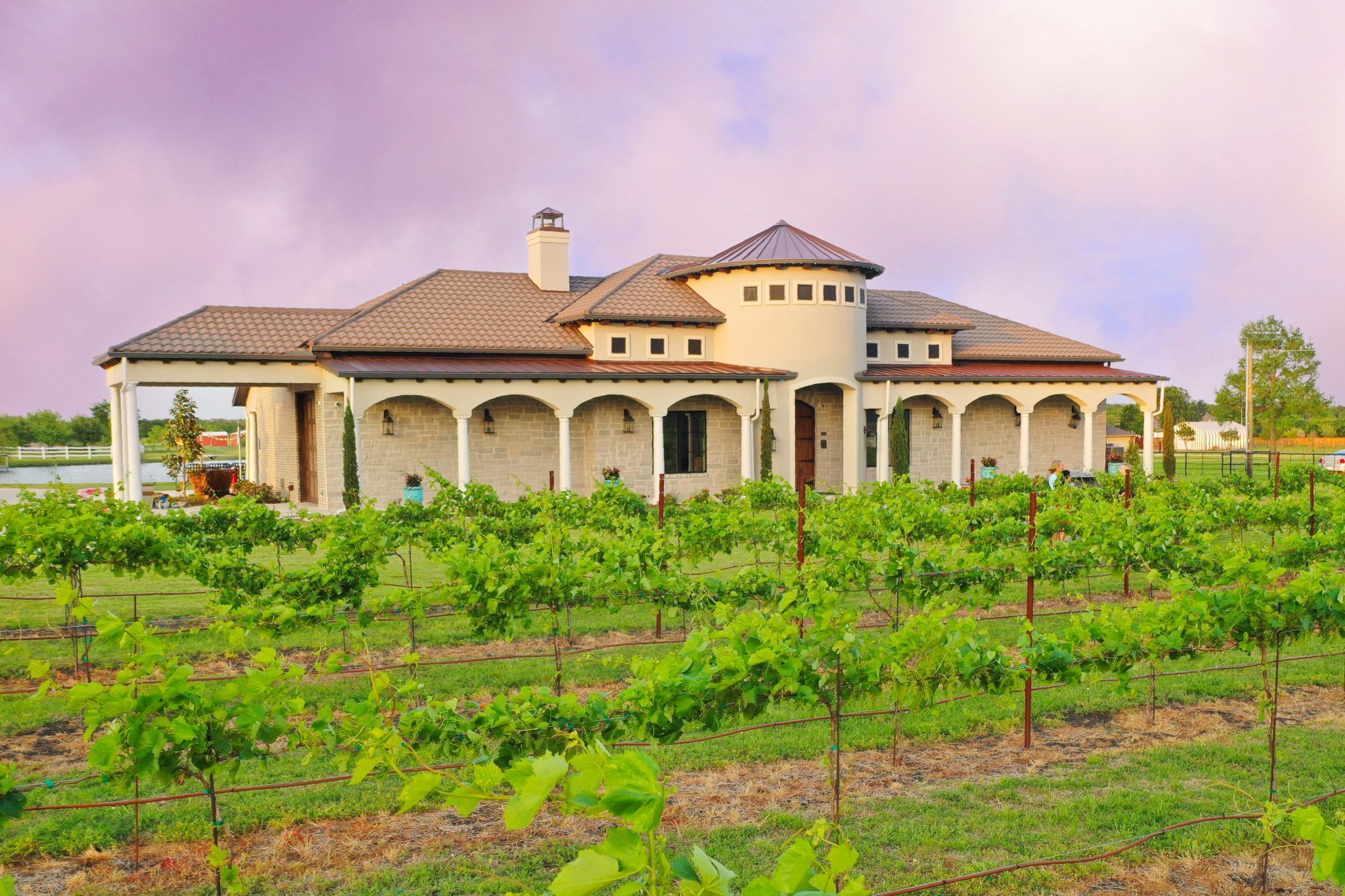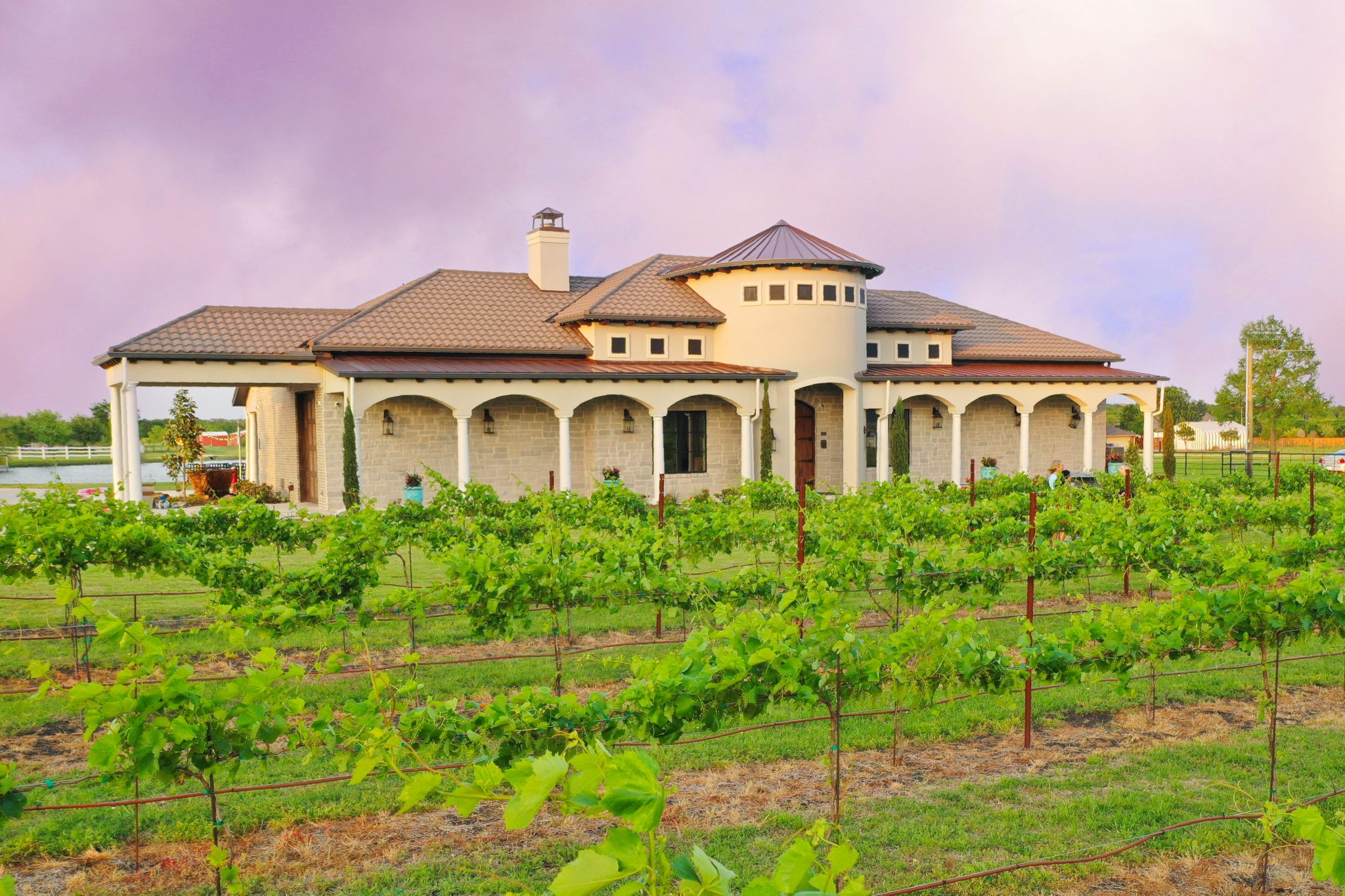 BY
Meredith Knight
Photos By
Lake Pointe Photography
---
"Wine makes every meal an occasion, every table more elegant, every day more civilized."
– André Simon, French-born wine merchant, gourmet, and wine writer
---
When Greg and Carol Rosini met in 2006, they were both single parents, both working in corporate America, both dreaming of something better. The couple married in 2008. A year later, they caught a glimpse of what that something better might be.
"We took an anniversary trip to Napa Wine Country and visited several wineries," Carol said. "Greg wasn't a wine drinker at all but, during the trip, he began to explore some of the bold reds I already loved."
Back home again, the couple continued exploring different wines, becoming more and more adventurous with their choices. It was a fun hobby to share with each other and with friends. Carol even bought Greg a wine-making kit. "I could make six gallons at a time and found I really enjoyed it," Greg said. "I started taking enology and vitaculture classes at Grayson College." The seed was planted, and the Rosinis started to evaluate their options.
"Our original idea was to open a small tasting room to share the wines we love with others," Carol said. "Both our families were supportive of our ideas, and they just sort of grew." Next thing they knew, they'd purchased a 25-acre ranch centrally located to everything in Rockwall. The ranch had a home on it and the first order of business for the Rosinis was to undertake a massive renovation and list the home on VRBO. They welcomed their first guests in June 2018. "We're located close to six different wedding venues, so we've been popular for families attending and with rehearsal dinners," Greg said.
Meanwhile, the couple took another trip, this time to wine country in Spain. "We visited wine estates that had been in the same families for 300 or 400 years," Greg said. "Many of the facilities were rustic and charming in an Old-World way. The owners would take us into homes for the wine tasting, and we knew we wanted to recreate the experience we were having for others to enjoy. We wanted to create an atmosphere that was casual and friendly, that made visitors feel like they were coming right into our home." So, they built their facility in the style of a Tuscan villa but with wide-open Texas spaces all around it.
"We installed as big of a fireplace as we could get for the Old-World feel and created a seating area with comfy couches and rustic touches to give the winery an at-home feeling," Carol said. "In addition to sharing our love of wine, we share the love we have for our dogs, Lucy and Ethel." (The beloved yorkie and yorkie poo are each featured on labels of Rosini wine.)
At a time when other restaurants and bars were closing, Rosini Vineyards was just coming together. They completed their indoor tasting room in 2021 with seating for 75 and then added a large pavilion near a pond on the property with even more seating outdoor. The reception from the public was overwhelming. They designed a food menu and began booking corporate events, birthdays, anniversaries, company meetings, Chamber of Commerce socials, and more, welcoming couples, groups, and individuals for wine tastings and food. Their outdoor live-music Fridays (from 6-8 PM) have been a huge hit.
The Rosinis planted their first vineyard of Blanc du Bois in 2019 but are buying most of their wine-making grapes from the high plains, East Texas, and Central Texas. In fact, they purchased over 19 tons of grapes to make their first wines and are now offering a Blanc du Bois (dry and semi-sweet), Viognier, Cabernet Sauvignon, Tempranillo, and many other wonderful varietals.
In fall 2020, they entered The Lone Star International Wine Competition and won a silver medal for their Blanc du Bois dry, Cabernet Sauvignon, and Lucy. They also took home gold for the Blanc du Bois from Rodeo Uncorked at the Houston Rodeo winning Best in Class and Best in Texas, which came with a traditional rodeo belt buckle now on display in the winery. At Rodeo Uncorked, they also received a bronze for the Cabernet Sauvignon and Merlot. Lone Star and Rodeo Uncorked are international wine competitions with huge competitive fields.
The Rosinis are thrilled to have another generation join the family passion for sharing great wine as their son, Layton, has joined them at the winery. Everyone's excited to see what he'll add to the menu. Learn more, schedule an event, join the Rosini Vineyard wine club, and more at RosiniVineyards.com.
VRBO Getaway in Texas Wine Country
The farm-style house in the middle of the Rosini Vineyard property has been extremely popular for vacation rental with 76 five-star reviews already. The house sleeps 11 and features upstairs and downstairs master bedrooms with en-suites, a pool, a catch-and-release pond, and relaxing outdoor spaces. Each booking includes two complimentary wine tastings and 10% off bottle purchases at the winery. Find out more at RosiniVineyards.com.
Texas and Wine
Spanish missionaries established the first North America vineyard in Texas in 1662 near the border of Mexico and New Mexico.

The state's oldest winery still in operation is Val Verde in Del Rio,

established in 1883.

Today, Texas has over 4,000 acres of vineyards producing many kinds of win

e.
Contact:
411 Texas Highway 205, Rockwall, Texas 75032
(214) 304-3001 | RosiniVineyards.com