Living a healthy lifestyle doesn't have to be a chore. You just need balance in your life. Some of this, some of that, everything in moderation.
Roasted Fall Vegetables and Quinoa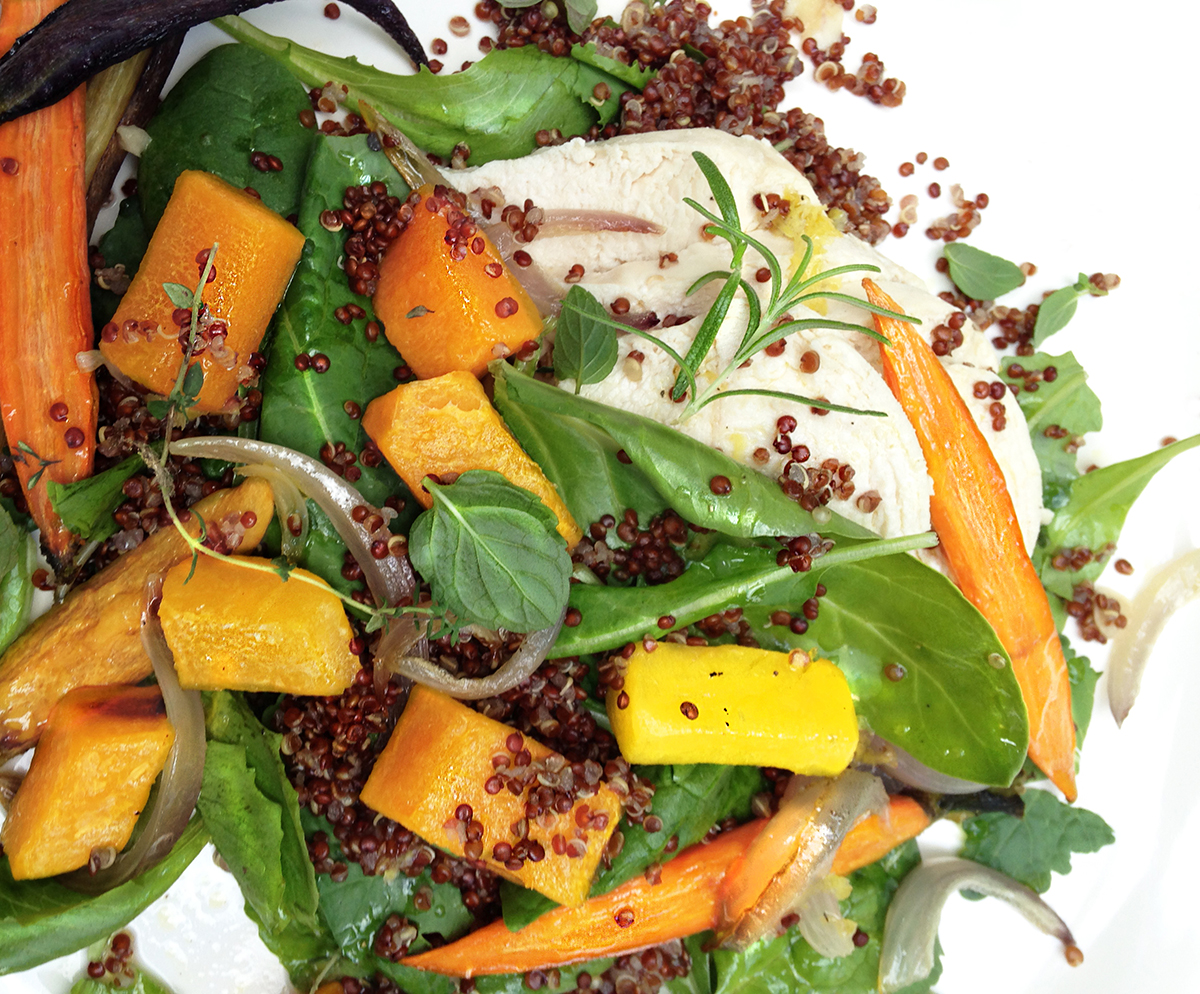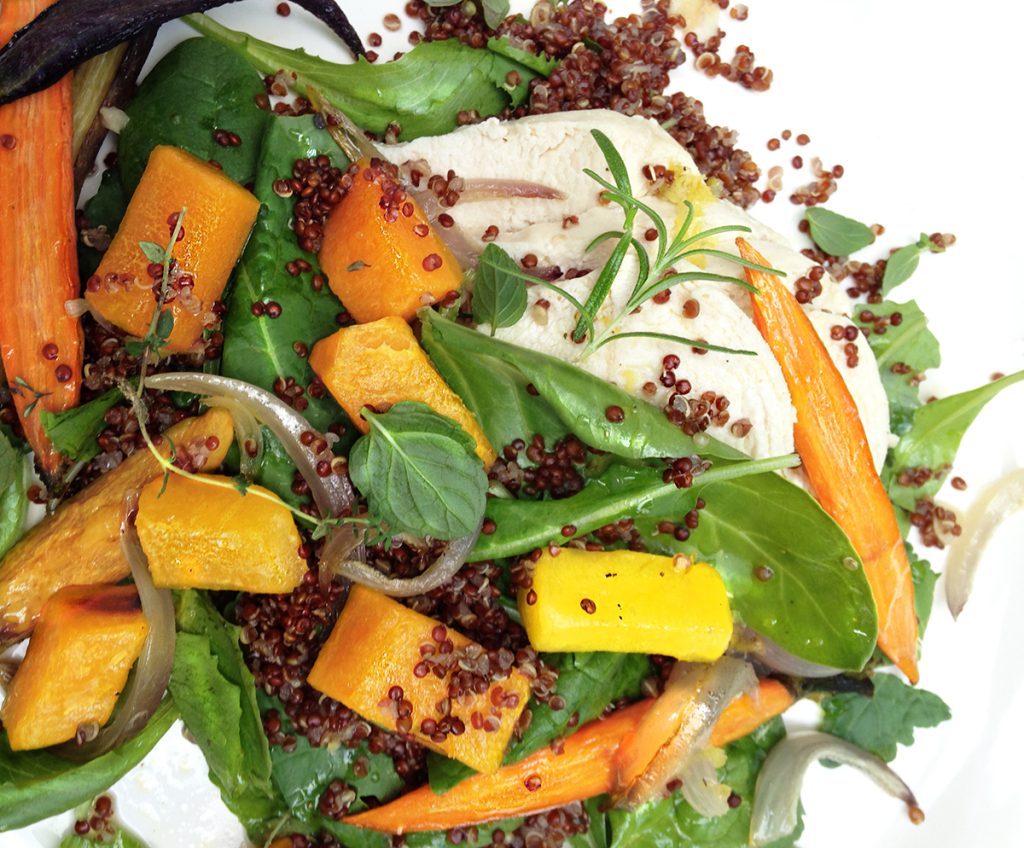 1 (8-oz.) package baby multi-colored carrots, halved

1/2

 small red onion, thinly sliced

2 cups coarsely chopped butternut squash (about 8 oz.)

1/4 

cup olive oil, divided

3/4 cup unsalted chicken stock

1/2

 cup red quinoa

2 cloves garlic, thinly sliced

3 cups loosely packed fresh baby kale

2 cups shredded deli roasted chicken

Kosher salt and freshly ground pepper

1 tsp. fresh lemon zest

2 Tbsp. fresh lemon juice

1/4 

cup chopped fresh herbs (rosemary, parsley, mint and thyme)
Preheat oven to 425 °F. Toss first 3 ingredients in a half-sheet pan with 2 Tbsp. olive oil. Bake for 35 to 40 minutes, stirring once.
Meanwhile, in a medium saucepan heat chicken stock, quinoa and garlic to a boil. Cover and reduce heat to a simmer and cook 16 minutes. Let stand 15 minutes.
Combine cooked quinoa, hot roasted vegetables, baby kale, chicken, lemon zest, lemon juice and fresh herbs. Add kosher salt and freshly ground pepper to taste.
Serve warm.
Makes: 4 servings
By Vanessa Rocchio