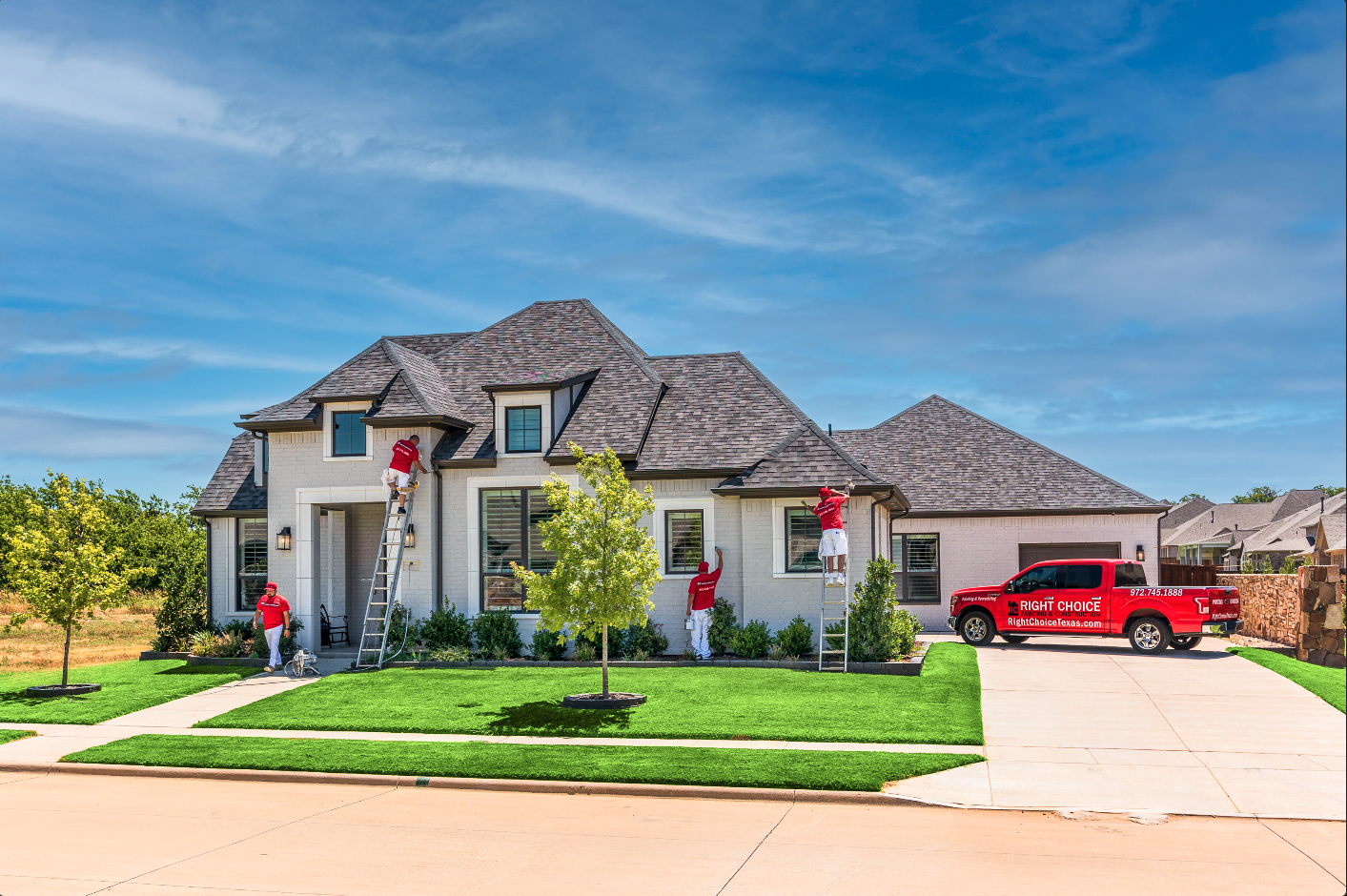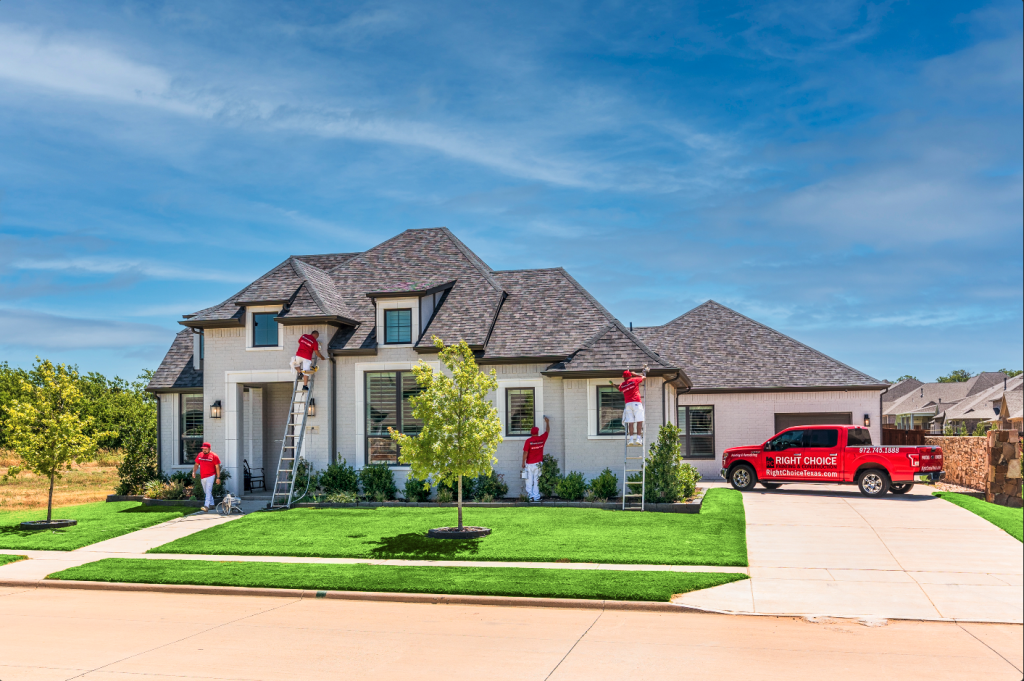 by Melissa Gautier Photos By Kenny Richard Photography and Your Candid Memories
---
Right Choice Painting and Construction has more than 16 years of experience and has completed more than 18,000 projects in remodeling, interior and exterior painting, carpentry, and most importantly, customer satisfaction. Customers value Right Choice's unwavering commitment to professionalism, honesty, and excellence.
Mary Jacoby couldn't agree more. She had been pondering a kitchen remodel for a while, but her ideas were merely a vision. She realized her daughter's graduation was quickly approaching, as well as the party she was planning to have in their home to celebrate the occasion. She thought, "Why not remodel now so everyone can enjoy it instead of putting it off down the road?"
With her goal in sight, she was ready to kick her vision into high gear but wasn't sure who to call. Her decorator recommended Right Choice Painting and Construction. Mary recognized the name as a fellow Flower Mound chamber member. She remembered the buzz about their expert craftsmanship and dedication to total customer service, so she gave them a call.
"After meeting with Kyle Mederos, co-owner of Right Choice Painting and Construction, and talking through the plans for our renovation, I felt comfortable that they would do everything they could to make the process run as smooth as possible. It was obvious that they are aware of the stress involved in doing a large project like ours, and Kyle's goal was to make the process as easy on me and my family as possible."
Kyle put the wheels in motion and began coordinating her project's first phase. A new hearth for Mary's fireplace was installed, and surrounding stonework was revised. An impressive kitchen remodel was then completed with new tile, countertops, floors, cabinets, lighting, and fixtures. Next, the foyer got a fresh coat of paint and new tile flooring. The final phase of the project will include three bathroom remodels.
"Right Choice works really hard to make customers feel comfortable throughout the process and pleased with the final product," Mary says. "They are a caring, reliable company that provides exceptional quality. The Right Choice team made everything look beautiful for my daughter's party. Kyle was like a master of ceremonies, proving his talent for coordinating various crews in a timely manner. They've done an amazing job and it's been a really good experience."
The Right Choice Family
Jeff and Jan Adkinson started Right Choice in 2006, serving Coppell, Flower Mound, and surrounding areas. A year later, their daughter, Jordan Mederos, joined them and then her husband Kyle. A highly regarded family business of professionals, they strive to provide customers with outstanding quality workmanship that exceeds customers' expectations and satisfaction. "Maintaining our reputation is very important to us," Kyle explains. "Our business is almost 100 percent referral."
"Our core values are still the same today as they were in 2006 when Right Choice began. That means we always do the right thing no matter what, " says Jan.
Most of Right Choice's labor crew has been working for them for more than 10 years. "They're very important to us and our business," Jordan, co-owner, says. "We treat them like family. They are talented in their area of expertise, and they work tirelessly to ensure that every single detail is skillfully handled."
Right Choice ensures every project, whether large or small, is an accomplishment they're proud to attach their name to. Details matter, even in the smallest of projects, and their customers' complete satisfaction is paramount. "Every job is important to us; whether it be painting the exterior and/or interior of your home or tackling a multi-room renovation," Kyle says.
Kitchen and bath remodeling

Interior and exterior painting

Carpentry

Custom cabinetry

Countertops and backsplashes

Flooring
The Right Choice team looks forward to bringing your vision to fruition and wowing you with the results. They invite you to call or visit their website to schedule an appointment to discuss your upcoming project.
Voted by Living readers as Best Painting Company in Coppell 9 years

Voted by Living readers as Best Remodeler in Flower Mound 6 years

More than 100 customer service awards

A+ rating from Better Business Bureau
---
Contact