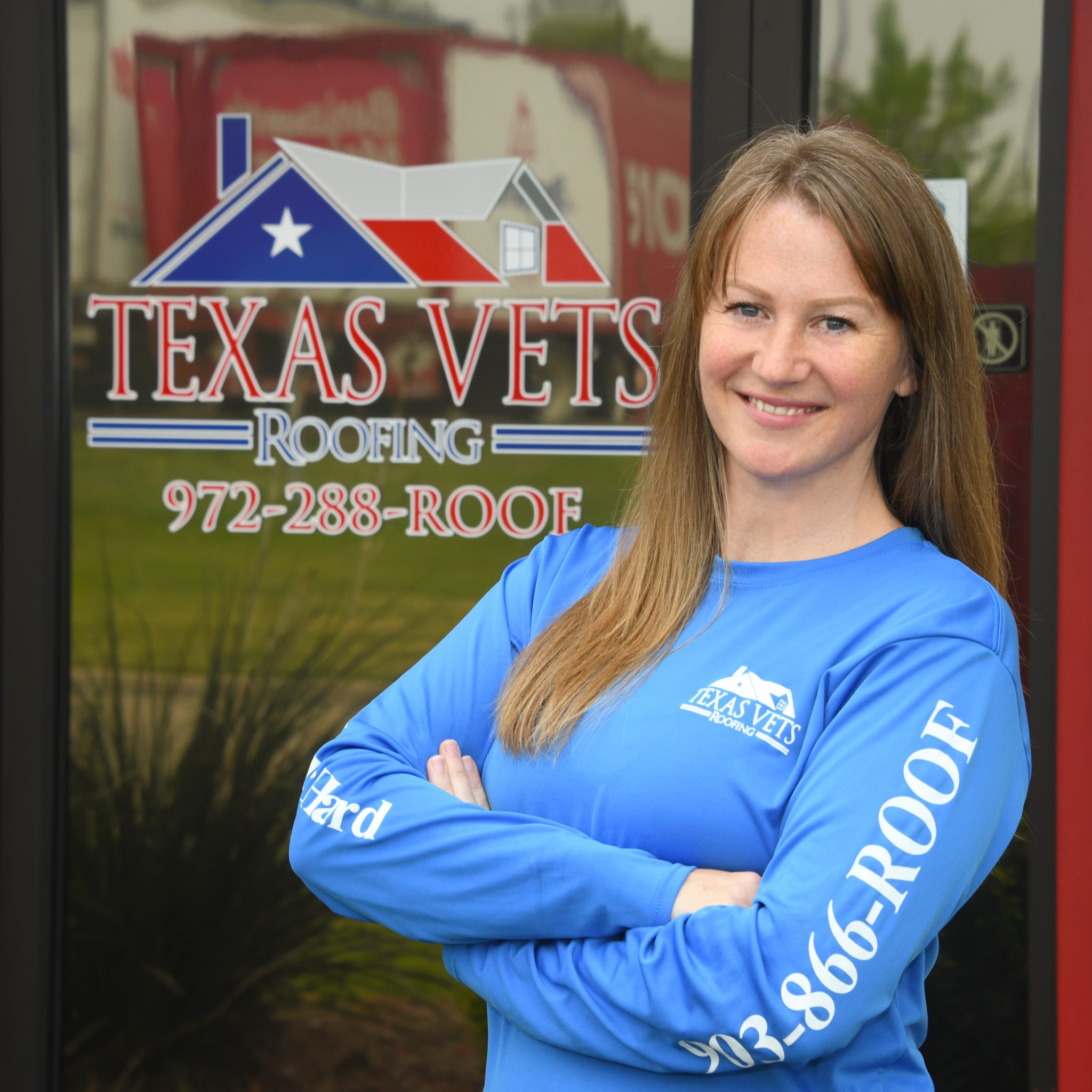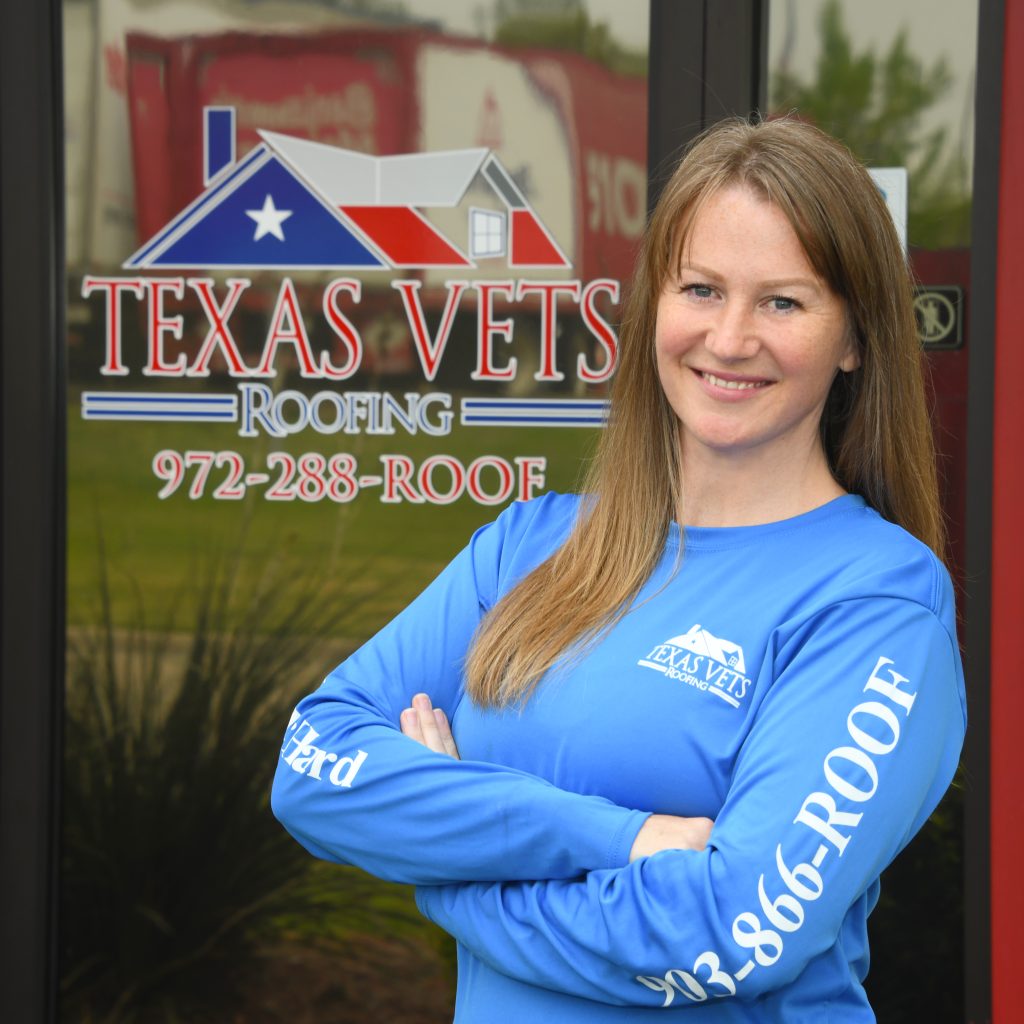 BY MEREDITH KNIGHT
Nobody has to tell Ray Rannigan about God's grace. She and her husband, Toby, are living it every day. "Not long ago, I was working in a dead-end job with no hope of advancement," she said. "Toby couldn't find work at all. We had a new baby and were living with my mother. Our prospects weren't just bad, they seemed non-existent." But God had other plans.
"I come from a family of roofers," Ray said. "My dad, grandpa, uncle, and cousins all worked in roofing. It was in my blood. So, we decided to try our hand at handyman work and roofing. We were willing to do whatever was necessary to make it, no job too small. We even allowed customers to pay us whatever they thought our work was worth. When tornados and hail hit Rockwall and Wylie, we were running 12 hours a day, seven days a week, volunteering, and picking up tons of work.
"The one thing we wouldn't budge on was our customer service," Ray said. "We appreciated every opportunity and were diligent about above-average customer service and communication. Customers began referring us and our business grew." From those humble beginnings, Texas Vets Roofing has developed into a thriving roofing company with over 225 five-star Google reviews.
When it came to choosing a name for their new roofing company, the choice was easy. "Toby's brother, who served in the U.S. Navy, was working with us in the beginning and helped us choose our name. Both our families include a lot of veterans," Ray said. "The name is in honor of their service and to thank local veterans for their sacrifices." They did that by donating free roofs to those in need who've served.
Their first recipient was a veteran they met, who was a paraplegic. "His wife had us out to install some floors and we met her husband who was almost claustrophobic," Ray said. "She mentioned he loved horses and the outdoors and told us she was saving to have French doors installed which she could open for him to see out. Toby immediately said we'd do it for free. We just love helping people and are so grateful for all we have.
"We started doing free roofs for veterans and not telling anyone about that either," Ray said. "But our mentor told us by talking about it, we could find out about more veterans in need plus other companies might want to be a part of something greater than themselves."
They followed his advice and established Roof 4 Vets, a 501(c)(3) organization, and begin giving away free roofs. "Our goal is 12 free roofs a year and someday twice that," Ray said. "Anyone can nominate a veteran in need of a roof. We go out and meet them. We met a gentleman recently who served 22 years in the Army, including 16 deployments to Iraq. He's 100% disabled now because of PTSD and his roof was in such bad condition his HOA was voting on whether to kick him out of his subdivision.
"These are people who take care of us," she said. "Shouldn't we be taking care of them now? They give so much, and it doesn't stop when they get home. If they need help, it's a blessing to help them."
They also hire veterans to work for their company. "We attend events where veterans are looking for employment and recruit them," Ray said. "Then, we're able to offer them training and teach them a trade. We walk life with them. One of our long-term goals is to be able to purchase a home to offer housing assistance for returning veterans who might not have a home or family to return to and provide them with a steady job."
Ray and Toby have accepted many opportunities to travel to other states to help those affected by the increasing number of hurricanes. Last year Toby spent three months in Louisiana helping families with their rebuild and walking them through the insurance claims process while Ray remained in DFW opening their newest location in Gun Barrel City to broaden their influence and really make a difference in the construction industry.
They also operate TVR University through which they train roofing technicians. "We open our doors to other roofing companies or any individual who wants to take a class and shadow us on the job," Ray said. "We begin our day praying with our team for protection and God's grace throughout our day. We've created a kingdom-minded business and a culture that goes beyond just another job. We've created an environment others want to be a part of. We're truly family here!"
The Rannigans are active members of Hilltop Church in Pleasant Grove where they're involved in the Men & Ladies of Honor ministry. "It's our calling to help addicted, broken, and lost ladies and men," Ray said. "Not that long ago, that was us and it's only through God's grace — and those He used to mentor us — that we're where we are today."
The Men & Ladies of Honor's mission is to develop passionate followers of Jesus Christ by training and mentoring youths in the principles of chivalry, honor, moral excellence, and courageous leadership through after-school programs, weekend camps, and weekly discipleship meetings.
Another ministry that's close to their heart is CareCenter Ministries, which offers addiction recovery, youth programs, a food program, and residential programs for men and women, refuge for abused women, family outreach, and a community center where indigenous families can find Christ-centered activities such as sports, entertainment, and educational training.
Texas Vets Roofing offers commercial, industrial, and residential roof repair, roof replacement, and roof inspection in the Greater DFW area. Learn more and schedule a free roof inspection at TexasVetsRoofing.com.
Contact
326 South Gun Barrel Lane
Gun Barrel City, Texas 75156
818 Dalworth Drive, Suite A
Mesquite, Texas 75149
(972) 288-7663
TexasVetsRoofing.com