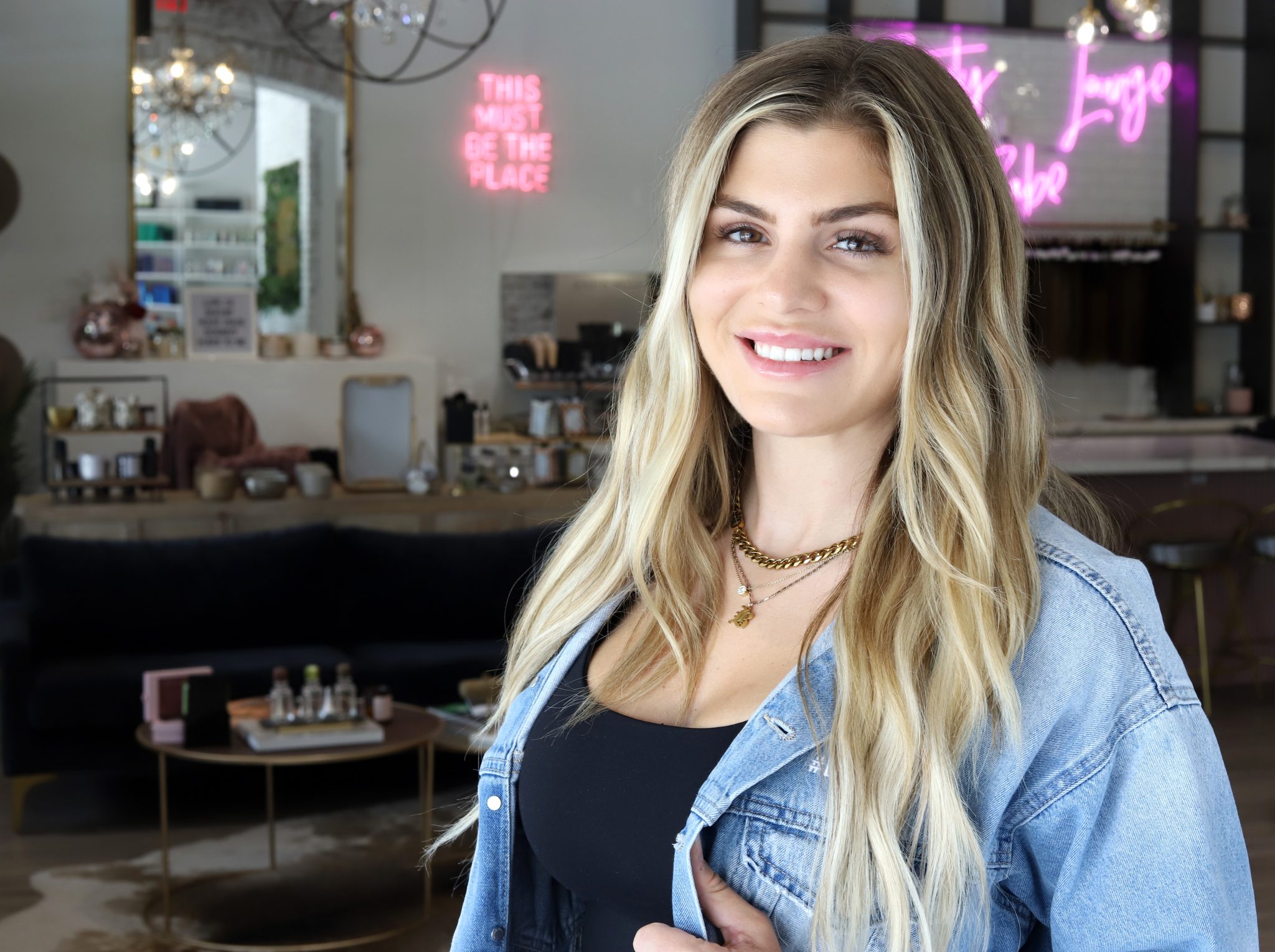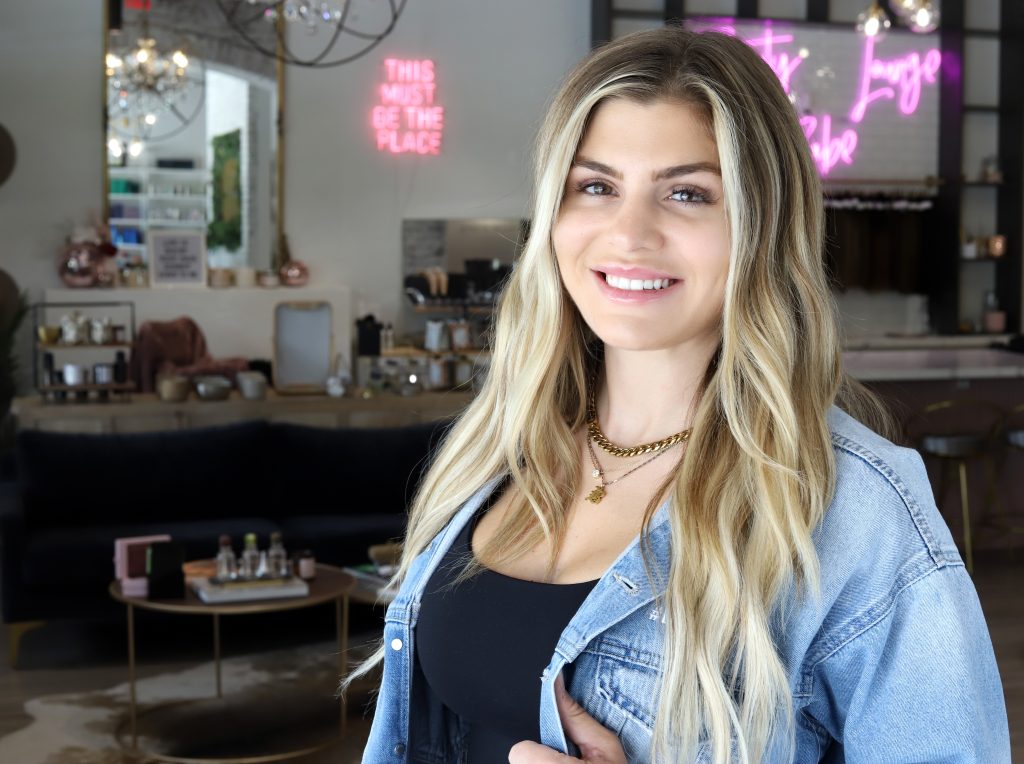 BY BRIGITTE SURETTE | PHOTO BY BETTY LUIS
Entrepreneur. Artist. Mom. Meet Rachel Paige, who at 24 began a business, The Beauty Lounge, in The Woodlands in 2015.
Barely 31 now, she has added two other locations to her luxury salon and boutique brand. Her salons in Conroe, Texas, and Philadelphia, Pennsylvania, are slated for opening this summer, the first salons in those areas to have a hair extension bar. The flagship shop in The Woodlands set the stage for what has blossomed into a multimillion-dollar business.
"The Woodlands location was successful right out of the gate," Paige said. "We doubled our sales in our first year. We have an amazing team of talented women who, like me, are excited to have a bright career."
Paige believes in paying it forward, too. As a mentor and coach of Babes in Business, she has helped many women become successful in their own companies. In 2020 and 2021, The Beauty Lounge was voted Best Of in Living Magazine's Readers' Choice awards.
Relaxed Opulence
The Beauty Lounge is centrally located within an area synonymous with top-tier and upscale.
"Where we really shine in our salon is laid-back luxury," Paige said. "People may think that whenever you have to spend a lot for a service, it's going to be a stuffy environment. That's not at all what we're about."
It's like being treated like family, with white-glove services. "It's a one-stop shop. Get a facial, get your hair, lashes, and brows done. Pick up an outfit for the weekend," she explained. "Our clients are all the things I am — they are busy entrepreneurs, mothers, and I love being able to talk to them, to hear their story, and make their day better."
Signature Styles
We've all scheduled an appointment, thinking it's only going to take an hour or two. Often, it takes more time, and the cost of add-ons a stylist has to use are sometimes more than we expect.
"We serve signature looks," said Paige. "Our packages are more predictable. Our clients don't have time to sit in a chair all day. They know, upfront the cost, what's included, and how much time they can expect to be in the salon."
Though spending time in her salon sounds close to perfect. Organic snacks, sparkling water, wine, mimosas, and a host of amenities ensure one feels pampered. Need to work? There's Wi-Fi, with USB ports and chargers at each stylist's station. Sustainable product lines such as Oribe, R+Co, and Bleu are used that Paige said align with her brand's core values.
Generations of Beauty
Paige is a third-generation cosmetologist. She thrives in creative, industrious environments.
"I grew up with go-getter women who owned their own companies. We all are and were global beauty educators in the industry and I don't ever see myself retiring," she said. "Hustle and creativity are in my DNA and God has blessed me. I already have 10 more locations picked out for my business for the future."
Contact
2501 Research Forest, Suite D
The Woodlands, Texas 77381
(281) 203-5034
TheBeautyLoungeXO.com