The Quirky Kitchen Gift Guide
For the family foodie that has it all, the classic stand mixer or imported chef's knife might feel a little too… expected. Why not whip up something a little more unorthodox this year? Who can say no to a charming new piece of kitchen gadgetry?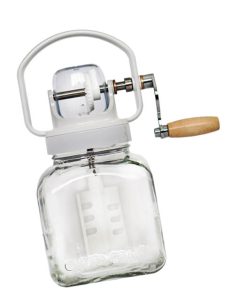 For the Aspiring Artisan
If you've ever longed to watch family or friends furiously whip up a batch of homemade butter right in their very own kitchen, the Churncraft butter churn has you covered. Two quarts of cream become a pound of butter and a quart of buttermilk in just 10-15 minutes of churning. It's like making whipped cream or ice cream by hand, only at the end you have delicious butter! Every churn is built by hand in Connecticut. Do I smell some Christmas pancakes? $240, Churncraft.com
---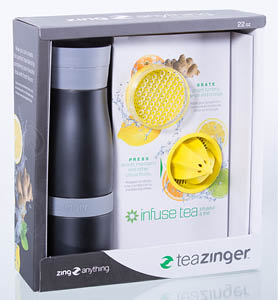 For the Hipster Herbalist
Pal always got a single pinky finger extended skyward, fingers clasped around a cup of exotic imported leaves carefully steeped? Check out the Tea Zinger from Zing Anything, which allows you to infuse, steep, and dispense drinks all from the same handy tumbler. Use the pressing or grating attachments with the special bottom compartment that keeps zest locked away, and fill the top compartment with loose leaf tea, then let the hot water flow in and do its thing. Orange green tea? Hot lemon water? A little chai with extra turmeric? Truly we have entered an era of science. $29.99, ZingAnything.com
---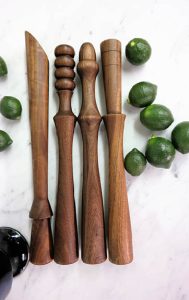 For the Bespoke Bartender
If your gift-receiving acquaintance is more the type to mash up some mint leaves for a mojito as opposed to simply cracking a cold one, you might turn to the fine assortment of masterful muddlers from The Wooden Palate. Entirely handmade in Los Angeles from American oak and walnut, the heirloom-quality pieces are finished with all-natural oils before being sent on their way. Drop one of these under the tree and maybe you'll even receive a nice cold old-fashioned as a thank you. $65, TheWoodenPalate.com
---
For the Meat Maven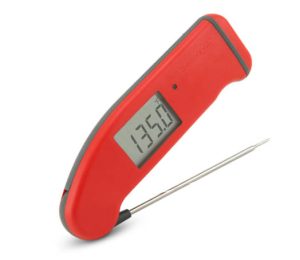 No cook worth their weight in perfect brisket should be without an instant-read meat thermometer, and even if they've already got one, odds are good that they don't have the Rolls-Royce of meat thermometers—the Thermapen Mk4 by ThermoWorks. Based on a scientific-quality thermocouple as opposed to a cheaper thermistor, the readout is accurate to 0.7°F after just two seconds. It turns on when you open it, sleeps when you set it down and wakes when you pick it up, the display rotates and backlights automatically, and it's waterproof. And the single AAA battery lasts for 3,000 hours. Widely regarded as the best instant-read thermometer out there, home cooks and pro chefs alike rave about this little guy. $99, ThermoWorks.com
By Brandon Daiker
Did you like this post? Here are more posts you may like!