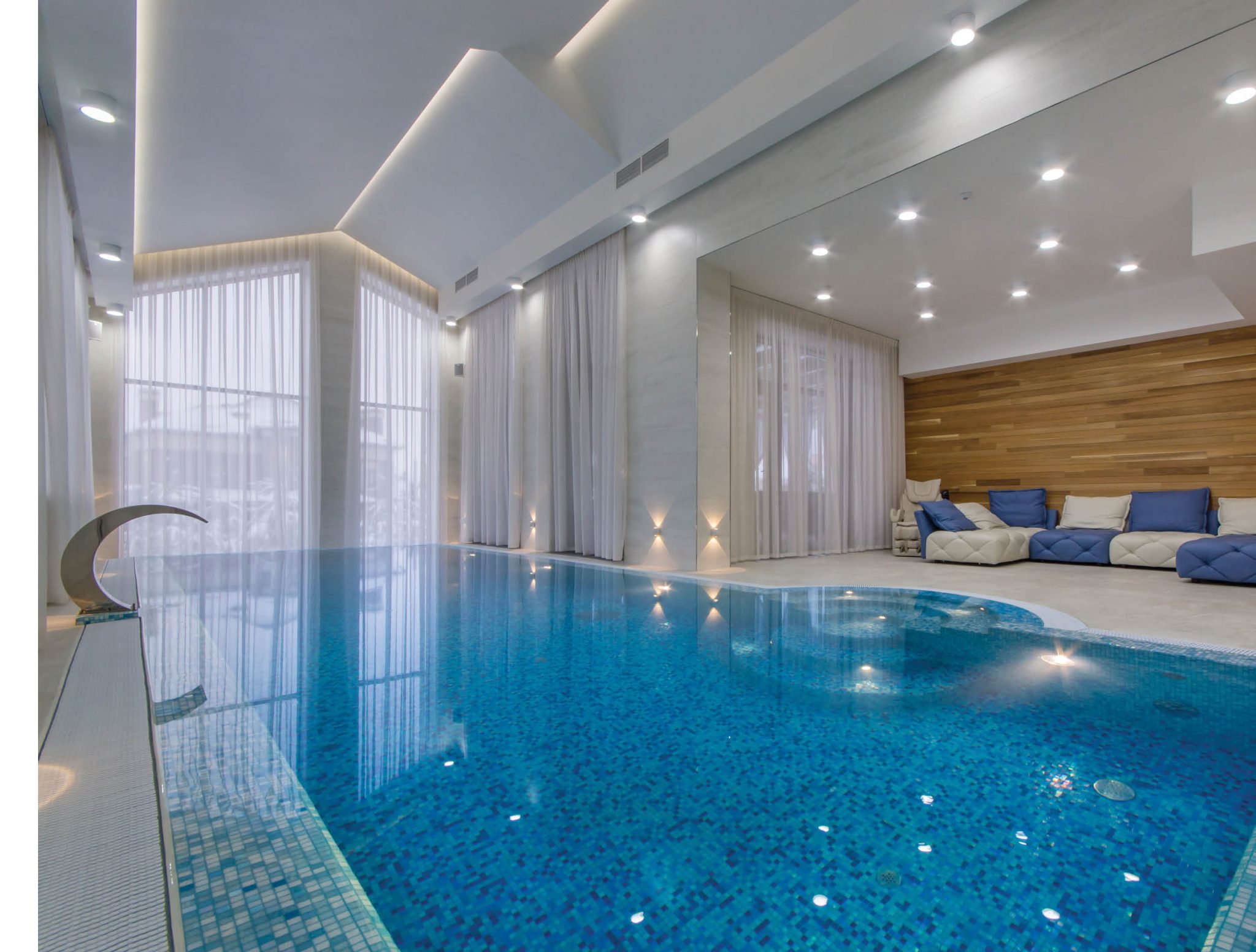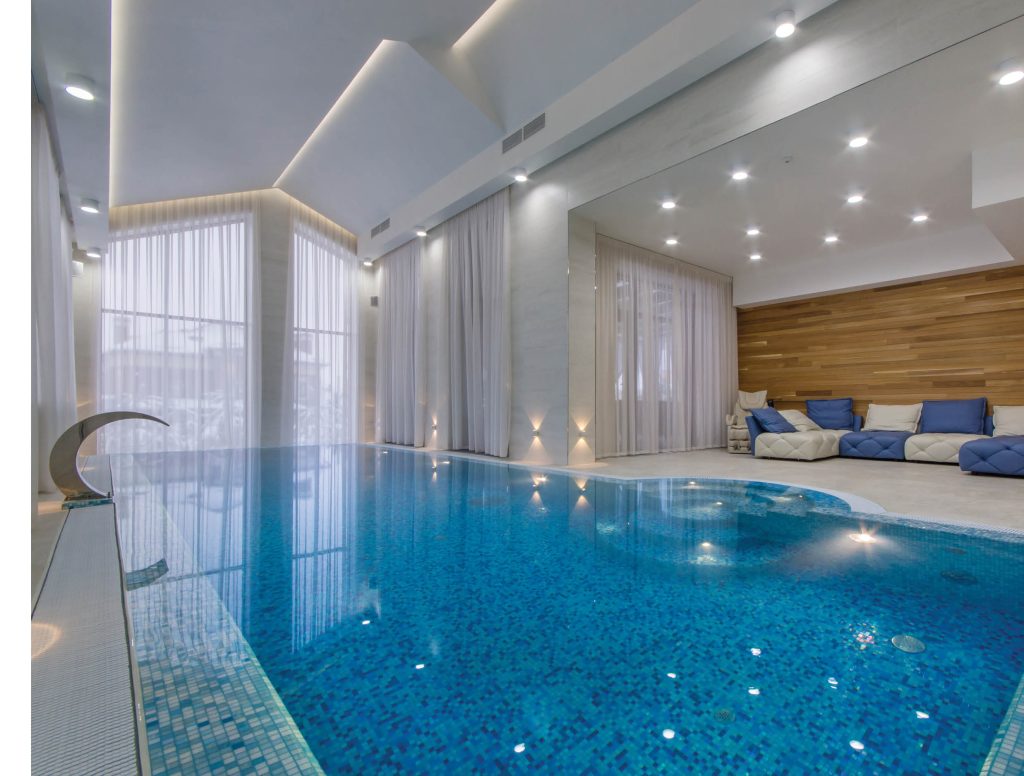 To own a pool is to have your own personal stay-cation just outside your back door; a spot for relaxation, exercise, sunlight, and family fun.Whether you're gathering ideas for a future pool or considering a new look for the pool you have, here are some ideas to make your family's backyard paradise pop.
To Infinity and Beyond!
A great way to set your pool apart and create a seamless, modern look is an infinity pool. In an infinity pool, one or more of the pool's walls stop just at the water level instead of below, allowing water to flow off the edge, making the pool appear endless.
Natural Pools
The rage in Europe for years, natural, self-cleaning pools are just finding their way to the States. An elegant mix of pond and pool also known as a "water garden," natural pools are chemical-free, employing aquatic plants for filtration. Skimmers and pumps can also circulate water through a regeneration zone made of stones and back into the swimming area. But the main difference with a natural pool is the appearance of being a natural part of the landscape.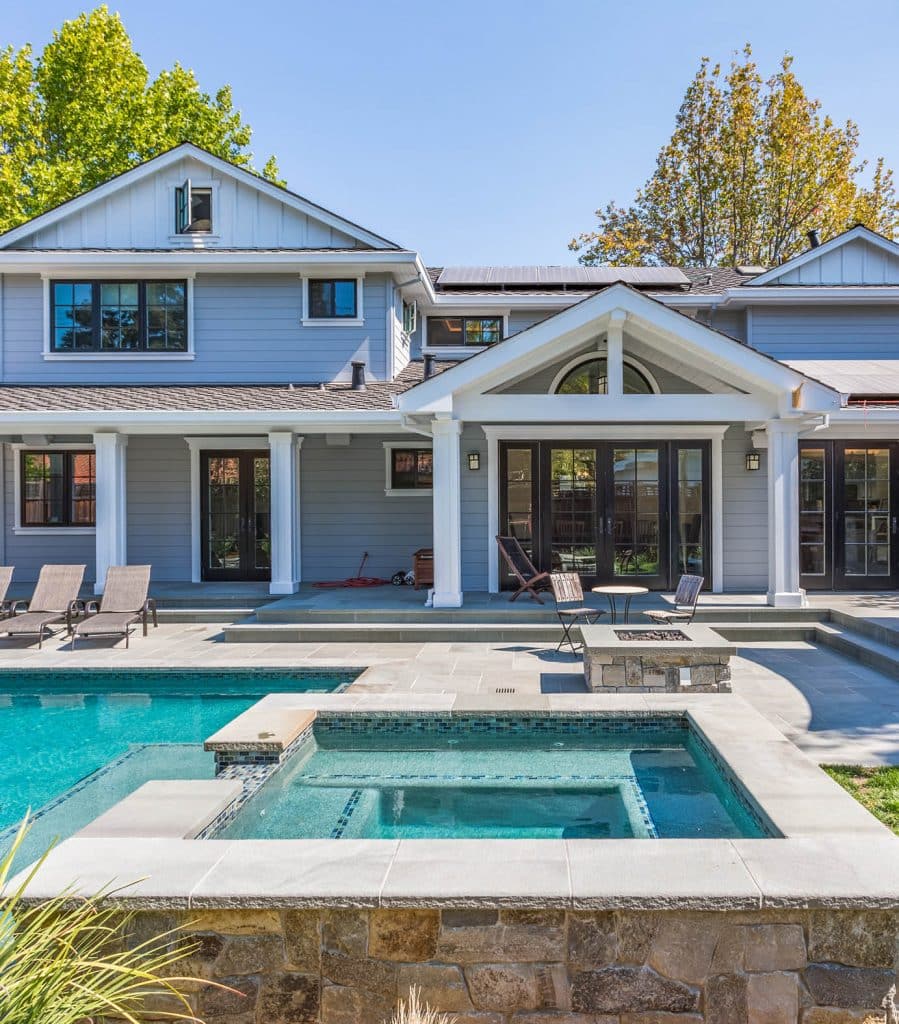 Level Up
Combining your pool with leveled decking to include a spa or hot tub can add dimension and intrigue. Consider using natural stone for a waterfall flowing from hot tub down to pool, or a weeping wall or other water feature feeding into the pool for relaxation, circulation, and delightful white noise.
The Saltwater Option
Although this is more about the experience than the aesthetics, saltwater pools are gentler on swimmers' eyes and skin than traditional chlorinated pools, and they're also easier to maintain. If you and your family are looking for ways to go green, a fresh, healthy, saltwater pool might be exactly what you're looking for.
Heat Things Up
Extend your outdoor living well into the winter months with a poolside fireplace or fire pit and a heated pool. Taking a dip in mid-December then drying off by a roaring fire is every bit as exhilarating as swimming in the summer months.
Lights On
Lighting the pool from within can create an exciting look and an added source of light in outdoor living spaces. Have fun with remote control lighting that can switch from clear, white light to alternating colors or even the colors of your favorite sports team.
Indoor Lap Pool
In addition to an outdoor pool, an indoor, heated lap pool can be the epitome of elegance. Consider walls of windows with exposed, natural wood beams overhead or even a skylight for a little stargazing, so you get the best of indoor and outdoor living.
A Bit of Pool History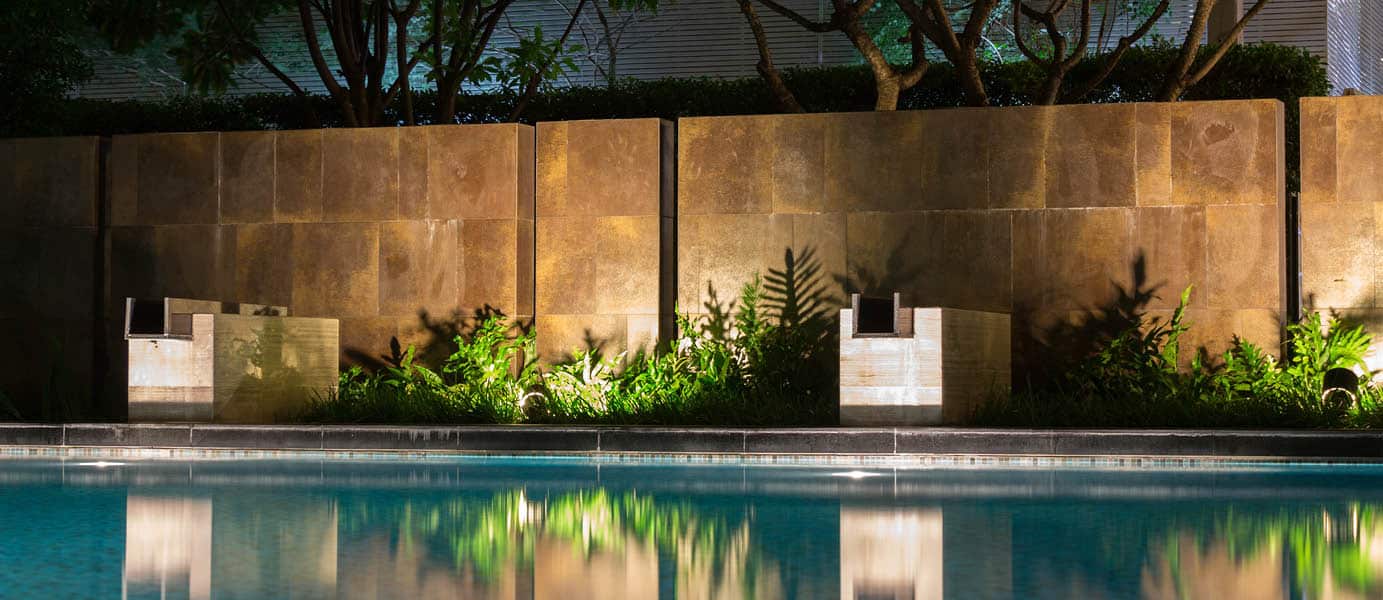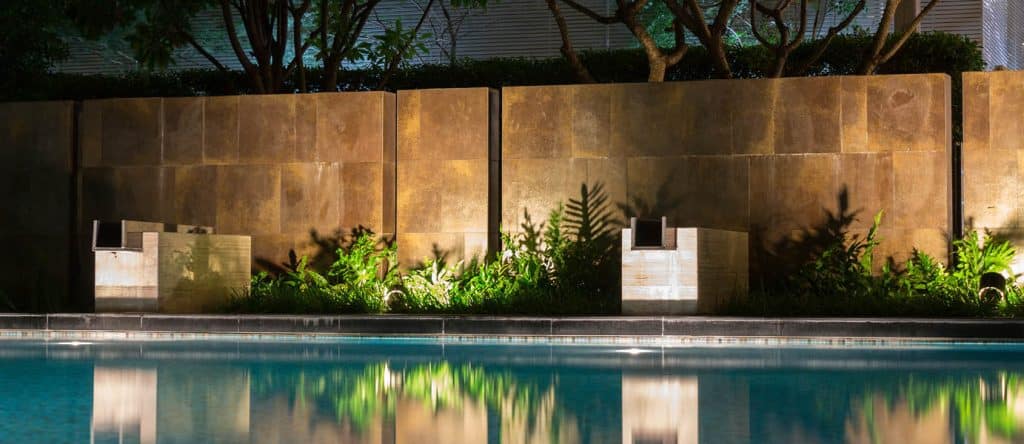 The first pool on record, known as the "great bath," was built over 5,000 years ago in the Pakistani city settlement of Mohenjo-daro. Measuring approximately 12 meters long by 7 meters wide, it had a maximum depth of 2.4 meters.
In the 6th to 8th century BC, ancient Greeks and Romans made pools more available for swimming, bathing, and socializing. In fact, Greek philosopher Plato felt that every child should learn to swim as part of a proper education along with mathematics, writing, and astronomy.
By AD 305 the Romans built an over 900,000-square-foot public pool which was heated by giant fires in the basement beneath the floors of the pool.
Why own a pool?
If you're iffy about the whole question of owning a pool at all, here are some unmistakable benefits to pool ownership that you may not have considered:
Added value to your home

Bringing family together

The perfect party setting

Health and fitness benefits too many to count

Fun for any age

Definite stress relief

Strengthened family ties

Kids at home where you can keep an eye on them

Great cure for sleeplessness

Mental health benefits
The National Association of Realtors advocates installing a pool to increase the resale value of your home. "In-ground fiberglass and concrete pools can increase the value of your home an average of 5 percent, so that on a $500,000 home, for example, a pool could add $25,000 worth of value," they state.
By Mimi Greenwood Knight