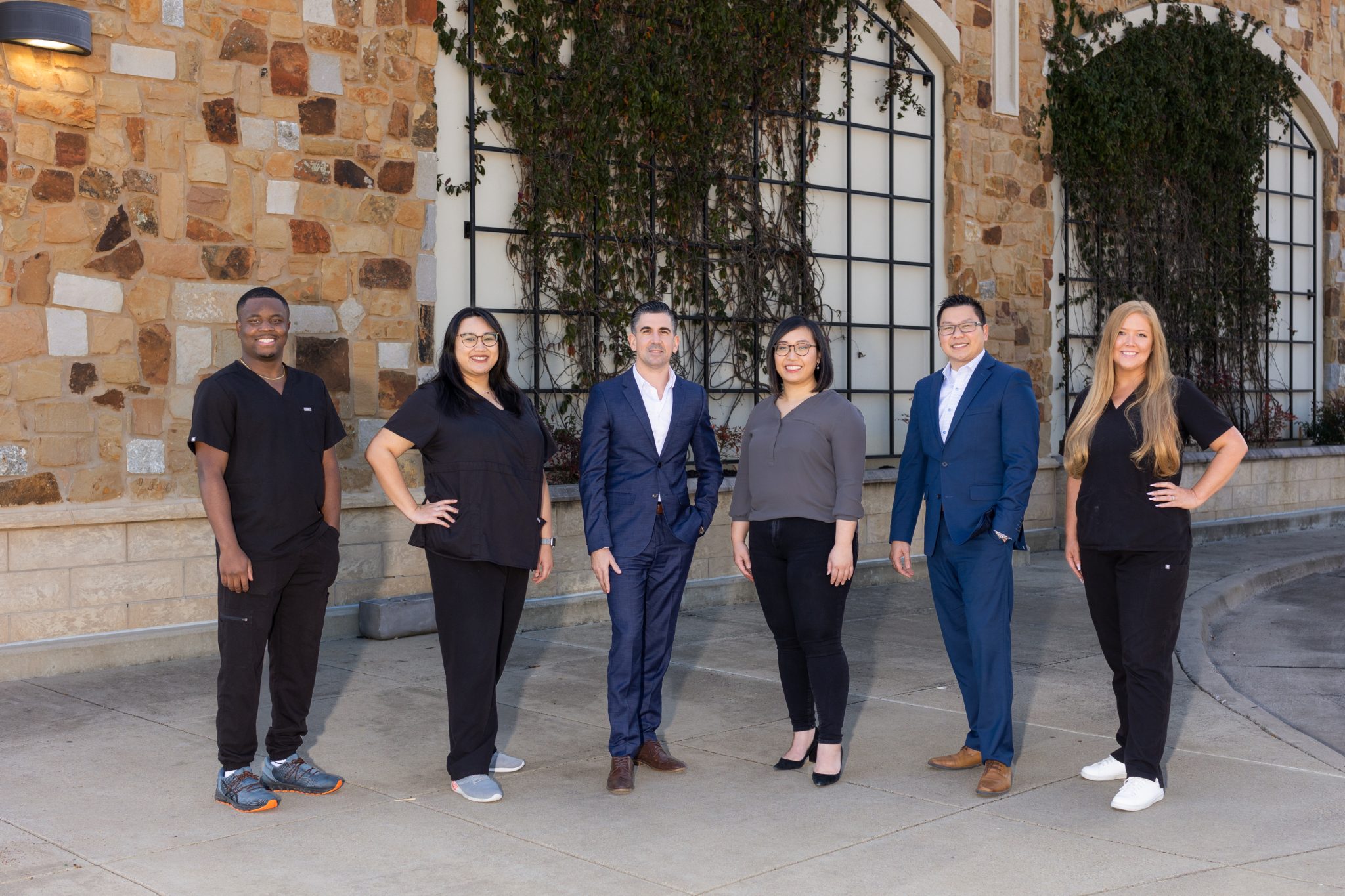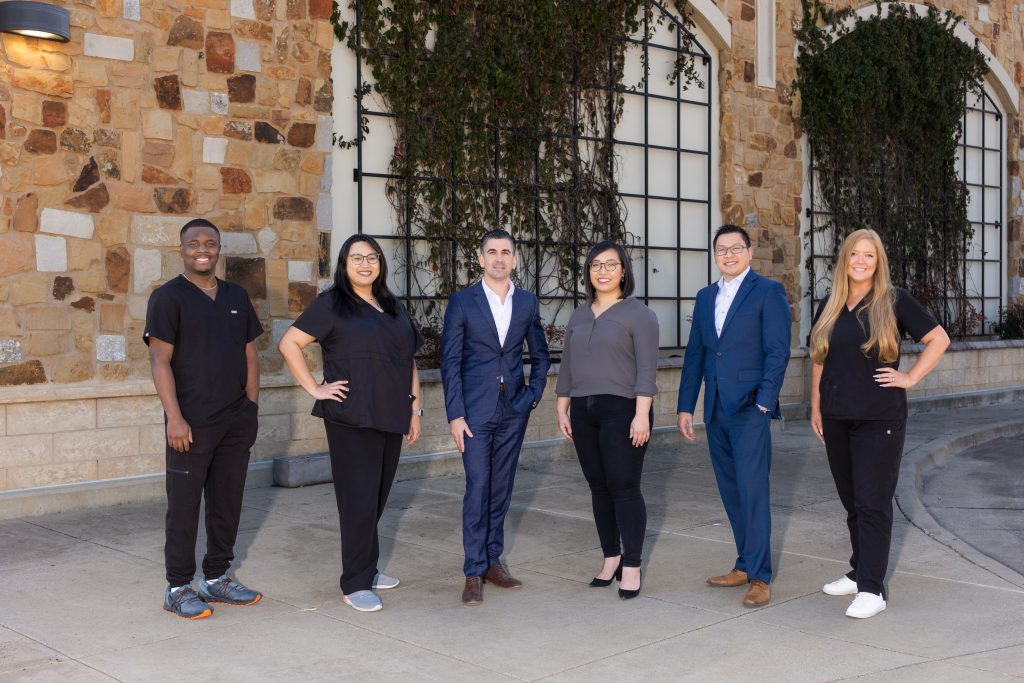 BY ANNETTE BROOKS | PHOTOS BY KENNY RICHARD PHOTOGRAPHY
An ounce of prevention is worth a pound of cure" is more to Prestige Family Dentistry than an age-old saying. Prevention is a cornerstone of their proactive approach to dental care. This, along with the friendly team, comfortable office, comprehensive services, and use of the latest materials and technology, is one of the reasons patients choose Prestige Family Dentistry as their new dental home.
"Our goal is to prevent dental problems from forming in the first place. Waiting and then reacting after they occur can require more extensive dental work at a greater expense. We strive to help our patients avoid this. And if we detect a problem, we want to address it early on before it becomes larger and more complex," says Dr. Bryant Nguyen, the founder and hands-on owner of Prestige Family Dentistry. Dr. Nguyen created his private practice instead of working in a corporate dental office to provide the quality of dentistry and patient experience he believes everyone deserves.
Stopping Harmful Clenching and Grinding
It's reported that jaw-clenching and teeth-grinding (bruxism) are habits that affect up to one-third of adults in the daytime and more than one in 10 in their sleep. Problems like these often lead to uneven, worn down, and cracked teeth and can alter your bite. The cause is unique to each patient, but stress, anxiety, and tension are common culprits. And especially now, who doesn't feel stressed out and anxious?
"It's easy to clench your teeth without being aware of it," Dr. Nguyen says. "Grinding teeth as you sleep can also be related to conditions like sleep apnea. We provide custom mouthguards designed to help protect your teeth from damage and keep you from developing related jaw and myofascial pain and headaches.
Solving Bite Issues That Ruin Teeth and Erode Quality of Life
Maintaining good oral health and filling cavities helps us keep our teeth over the years, but there's much more to it than this. A misaligned bite can wreak havoc on the condition of your teeth and your overall health.
"Your bite impacts everything — it's foundational," Dr. Nguyen says. "Aligning the bite and taking pressure off certain teeth helps you avoid extensive restoration work in the future." He adds, "It also treats or prevents temporomandibular joint disorder (TMD), a chronic condition typically due to excessive strain on the jaw joints and the muscle group that controls chewing, swallowing, and speech."
"TMJ/TMD has a pronounced impact on your quality of life. Symptoms include chronic headaches and migraines, and ear, head, neck, and shoulder pain. It often makes chewing and opening your mouth difficult and painful," Dr. Nguyen explains.
Dr. Nguyen uses Invisalign, a noninvasive treatment, to correct bite issues with great success. "Even if you've had orthodontic treatment in the past, your bite may change over time due to normal wear and tear and gum disease. Invisalign can correct bite issues and help prevent the cascade of chronic conditions and damage often involved with misalignment."
Improving and Maintaining Gum Health
Dr. Nguyen reminds us that healthy gums help maintain a healthy body. Gum disease has been linked to systemic inflammation and a host of chronic medical conditions, including cardiovascular disease and type 2 diabetes. Regular cleanings ward off gum disease and its deleterious effects, which is why many dental insurance plans now cover three annual cleanings instead of two. The key is to stick to a routine cleaning schedule. The Prestige Family Dentistry team also educates patients about optimal at-home dental care, including brushing, flossing, and rinses that support gum health.
"When we identify signs of gum disease, we want to nip it in the bud as quickly as possible," Dr. Nguyen explains. "Untreated or undertreated periodontitis can result in overall health complications, tooth loss, receding gums, and jawbone damage."
Prestige Family Dentistry offers a range of treatment options for gum disease, including antibiotic mouth rinses.
"The gold standard in periodontal treatment is a deep cleaning below the gumline," Dr. Nguyen explains. "Patients are numbed, so they don't feel discomfort, and we use a laser to remove plaque and bacteria build-up and disinfect the area. We may use Arestin — an antibiotic for the gums placed at the gum disease site — as an adjunct to deep cleaning."
Your New Dental Home
Prestige Family Dentistry sees patients of all ages, and many travel from outside Flower Mound to receive their high-quality, compassionate care. Services include everything from general and preventive dentistry to dental implants and Dr. Nguyen's stunning, custom-designed smile makeovers.
Comfortable and Comprehensive Dentistry
Preventive dentistry
Cosmetic smile makeovers
Porcelain veneers
Crowns
Invisalign
Full-mouth restorations
Dental implants
Root canal therapy
Wisdom teeth removal
Oral appliances
Most dental insurance plans accepted
In-office discounts and payment options for uninsured patients
Dr. Nguyen and his team look forward to welcoming you to their dental family. Call today to schedule an appointment.
Contact
4351 Cross Timbers Road, Suite 100
Flower Mound, Texas 75028
(972) 539-2820
PrestigeFamilyDentistry.com