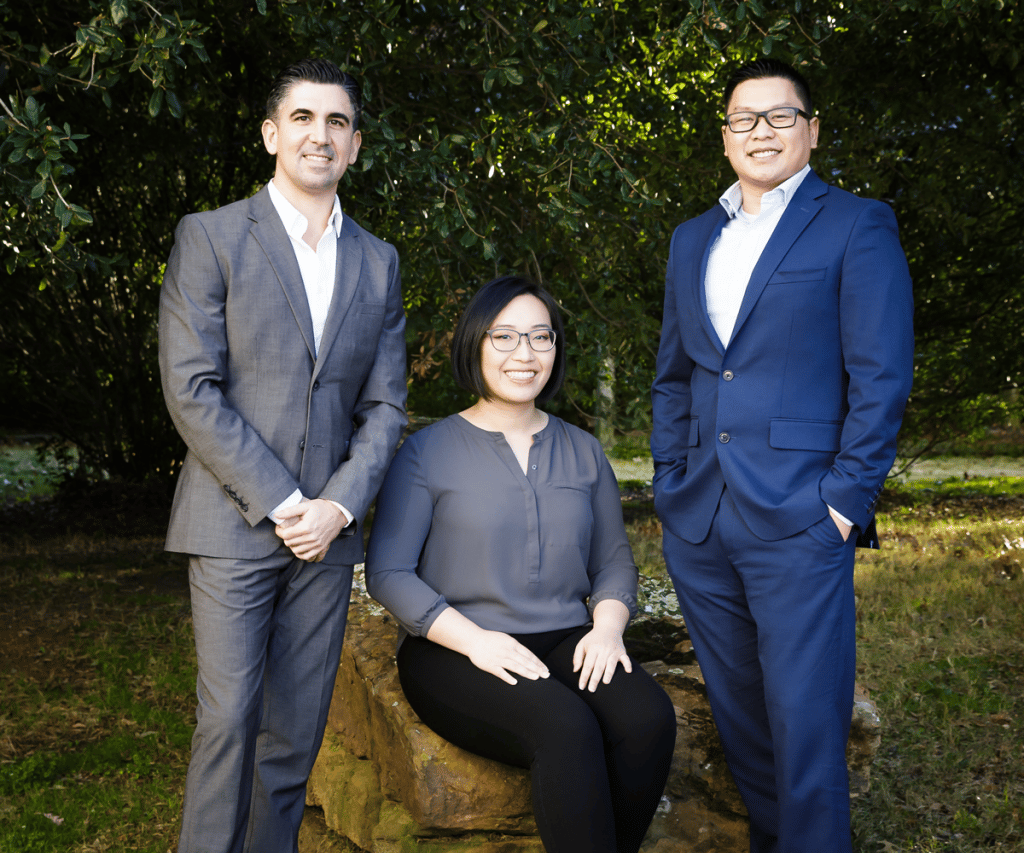 By Annette Brooks
Dr. Bryant Nguyen and his team go the extra mile to provide high-quality dentistry combined with the ultimate, personalized dental experience.
"Our goal is to help patients enjoy a smile that benefits their health, well-being, and confidence," says Dr. Nguyen, owner and founder of Prestige Family Dentistry. "We also strive to make each visit with us stress-free, comfortable, and pleasant." Even anxious new patients report feeling relaxed and right at home at their award-winning family practice.
Distinctive Approach
Their full-service, patient-focused practice offers everything from quality preventive dental care to state-of-the-art cosmetic and restorative dentistry. Dr. Nguyen, who earned his DDS from Baylor College of Dentistry, stays on dentistry's leading-edge, using progressive techniques and advanced technology and materials. Passionate about every aspect of dentistry, he especially enjoys designing life-changing smile makeovers.
"Face masks are coming off soon, and everyone wants to put their best smile forward," he says. "We're seeing lots of patients who want to improve the health and appearance of their smile."
Dr. Nguyen's smile makeovers depend on the patient's needs, desires, and budget, but there's one common element in his approach. "A new smile is an investment in yourself that should be long-lasting," he says. "Patients focus on the aesthetics. I do, too, as well as creating a foundation of good oral health and proper function."
The Foundation
"If gingivitis or periodontitis is present, we treat this first," Dr. Nguyen explains. "Leaving conditions like these untreated can result in a host of health and dental problems, including tooth loss, regardless of the cosmetic work that's been done."
Next, he looks at how your smile functions. "We want the teeth to be in their best position," he says. "Misaligned teeth or a bad bite can cause problems when you chew, speak, and breathe, and can affect the longevity of a smile makeover."
Replacing missing teeth is also essential. When a tooth is missing, your teeth may shift into the gap, which can lead to a crooked smile, bite problems, and more.
New Smile Options, Flexibility
Dr. Nguyen offers a range of options, including teeth whitening, Invisalign, dental implants for missing teeth, and crowns. And when using his lustrous, life-like porcelain veneers, hand-made in a DFW-based lab, he strives to conserve as much of the natural tooth structure possible.
Schedule a free cosmetic consultation to determine what options are best for you. Dr. Nguyen will take a scan of your teeth and provide a digital simulation of what they could look like with veneers. But it doesn't end there! His lab can fabricate a physical mock-up for a "try-in" set.
Your Dentist for Life
Schedule an appointment today. Discover why Dr. Nguyen is a Top Doc. Enjoy the benefits of an award-winning, full-service, state-of-the-art family dental practice. Uninsured? Ask about the in-office membership plan with discounts.
Services:
Preventive Care

Dental Implants

Teeth Whitening

Porcelain Veneers

Crowns

Dentures

Invisalign

Oral Appliances

Tooth Extractions

And More
---
Contact
4251 Cross Timbers Road, Suite 100
Flower Mound, Texas 75028
(972) 539-2820
PrestigeFamilyDentistry.com