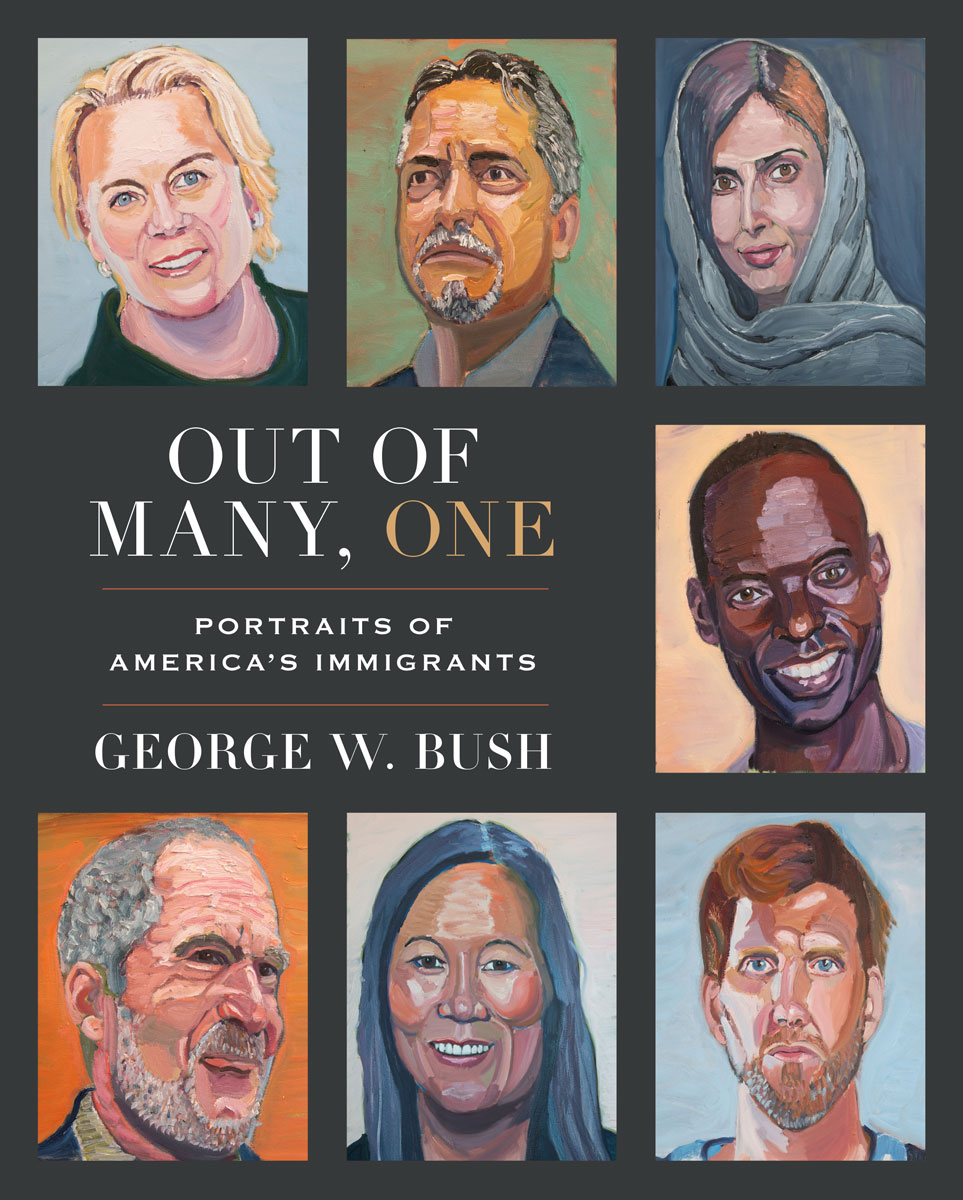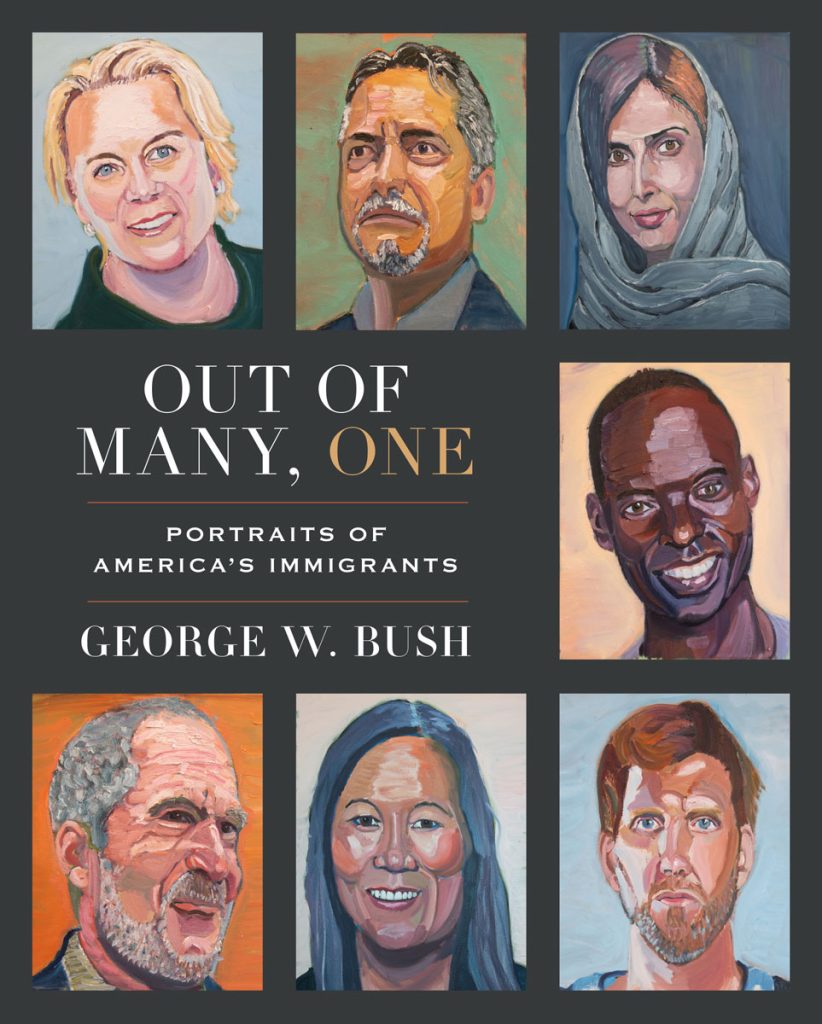 Out of Many, One: Portraits of America's Immigrants, by President George W. Bush brings to the forefront the stories of individuals who exemplify our proud history as a nation of immigrants.
Through 43 powerful four-color portraits — personally painted by the President himself — and their accompanying stories, Out of Many, One reminds us of the countless ways in which America has been strengthened by those who have come here in search of a better life.
A public exhibition of the portraits and an in-depth look at the many issues surrounding the immigration debate in our country will run from April 20, 2021, through January 3, 2022, at the George W. Bush Presidential Center in Dallas.
While I recognize that immigration can be an emotional issue, I reject the premise that it is a partisan issue. It is perhaps the most American of issues, and it should be one that unites us. . . . My hope is that this book will help focus our collective attention on the positive impacts that immigrants are making on our country.
— President Bush writes in the introduction to Out of Many, One
Representing numerous cultures and nearly every region of the world, the men and women featured in Out of Many, One speak to the hard work, determination, and unfaltering optimism that are inherent in both the immigrant spirit and the spirit of America.
The book's title was inspired by the Great Seal of the United States, which for generations has declared E PLURIBUS UNUM — "out of many, one" — to remind us of America's exceptional ability to unite individuals from all backgrounds and cultures as one nation.
As our country continues to grapple with the complexities of immigration policy, Out of Many, One seeks to put us face-to-face with immigrants themselves so that we may hear their stories and better understand what America has given to them and what they have given to America.
Timed tickets are available for entry from 10 a.m. to 2:30 p.m. Tuesday through Saturday. Tickets must be purchased online prior to arrival.
To learn more about where to purchase the book, exhibit safety measures, and to purchase tickets visit, Bushcenter.org.