Take it from "meh" to magnificent again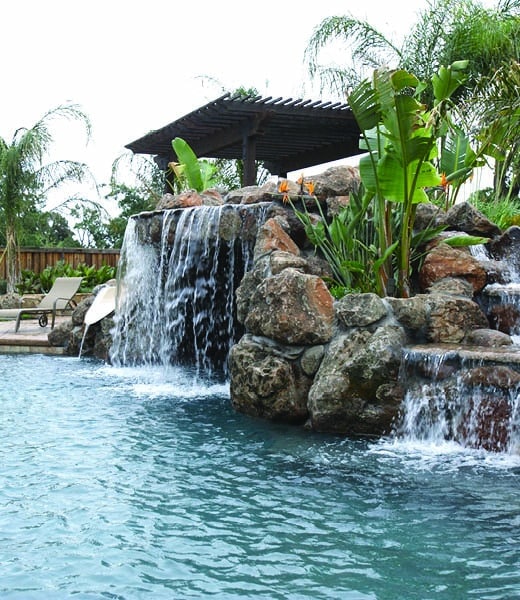 If your pool was installed 10 to 15 years ago, you're probably starting to notice discoloration and mottling in its plaster. You may see tiles coming loose or movement and uneven areas in your deck. You might have leaks or spots where the gunite is visible. All of these issues are normal as a pool ages. But they can make your once fabulous poolscape look tired and dated—and just plain blah! The good news is that simple renovations can make that ugly duckling pool the darling of your backyard again.
Partner with the Right Contractor
Pool renovations can cost anywhere from a few hundred to several thousand dollars, depending on the problems you're experiencing or the changes you want to make. Your first step (as with any home repair project) is to find a contractor you can trust. Look for someone with plenty of verifiable referrals, who possesses the proper insurance and licensing, and who'll communicate openly and honestly with you about what to expect—both in expense and results. Make sure he or she will locate the source of any problems and fix them correctly and completely. Slap a "Band-aid" on a structural issue with a pool and it will come back in spades.
Assess the Damage
Have your contractor evaluate your existing equipment, filtration, and plumbing. Are they structurally sound and viable? What's the life expectancy on such equipment and how old is yours? Ask about newer options that may run more efficiently and save you money, in the long run. Many can be retrofitted to your existing equipment.
Cosmetic Changes
A great place to perk up the look of your pool is with new waterline tiles. They come in a variety of looks and prices and the right ones can make an old pool really sing. Matching your coping to your deck material offers a clean, sophisticated look.
And artistic pavers for your pool decking are not only attractive but allow for ground movement without cracking, so you won't be looking at additional repair down the line.
Facelift Options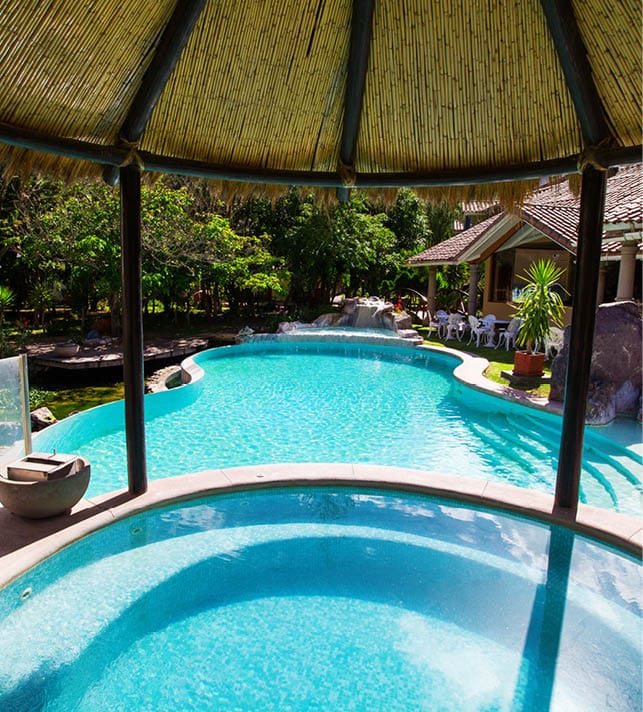 While completely resurfacing your pool isn't cheap, nothing revives the look more completely, while replacing something that will wear out over time anyway. Crisp white plaster or a fresh, new color can make your pool look brand new. Aggregate finishes that incorporate natural stones and shells are very popular, as is converting traditional pools to salt water systems which use salt to create chlorine in the water. Salt water pools are said to be easier on the skin and eyes, and are generally cheaper and easier to maintain.
If money's an issue, talk to your contractor about making some changes now, and additional changes later or as you can afford them. Are there improvements or additions you can make in stages that will result in a fabulous backyard oasis on down the road? With a little attention, your pool can be the well-deserving focal point of your home again.
Take Things Up a Notch
Owning a pool is like owning a car. Do you want four wheels to get from here to there, or do you want luxury and exhilaration? Do you want low mileage and low payments? Or do you want jaws to drop and heads to turn?
In the same way, a backyard pool can be a simple hole in the ground to cool and relax, or a personal water park with all the bells and whistles. If you have the former but want some more of the latter, here are some additions to consider.
Water features—A waterfall, weeping wall, scupper, sprayer, or fountain can soften your backyard environment, soothe your psyche, and buffer neighborhood noises.
Fire features—Fire pits, fire bowls, and fire tables can add drama and intrigue to your poolscape.
Outdoor kitchen—Keep the party going with meals and snacks prepared poolside.
Fireplace—Provide a natural gathering spot for family and guests, a place to warm yourself in winter, and an elegant accent to your outdoor space.
Landscaping—The right trees and foliage can create a tropical oasis in your backyard, offer a break from the summer sun, and attract butterflies and birds.
Professional lighting—Landscape lighting extends the hours you're able to enjoy your backyard and adds beauty and intrigue to your landscaping.
Heater—Add a gas or electric heat pump for year-round swimming.
Natural materials—Introduce timeless elegance with natural stone.


By Mimi Greenwood Knight