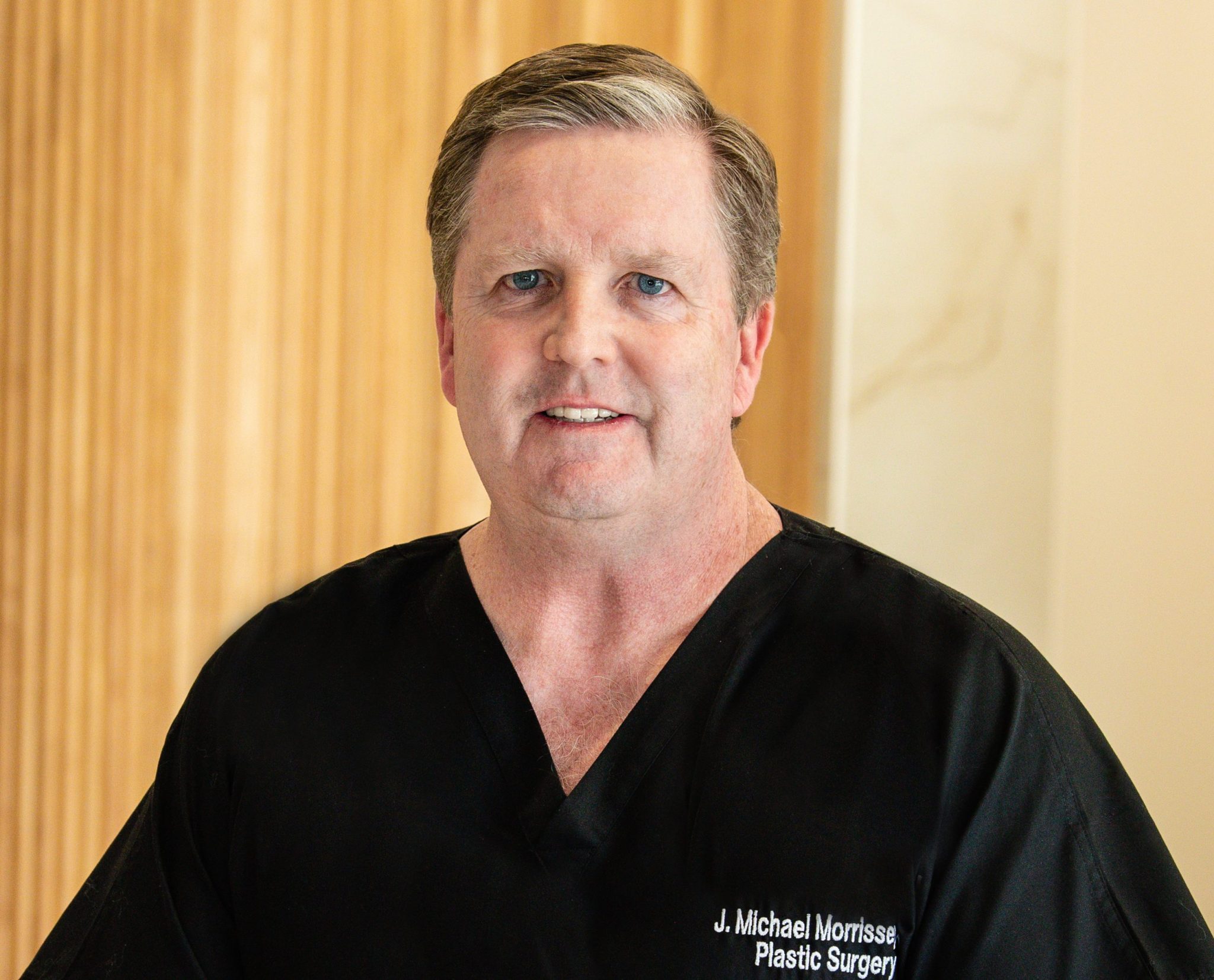 PHOTO BY AMBER BOYKIN PHOTOGRAPHY
Dr. J. Michael Morrissey and his expert team at Plastic & Cosmetic Surgery Center of Texas are ready to help you achieve all your aesthetic goals. This world-class cosmetic surgery facility provides a wide range of services, whether you want to restore a perkier, youthful look or you want to firm and tighten problem areas.
A leading board-certified plastic surgeon, Dr. Morrissey has performed more than 3,000 surgeries over the last 17 years. Specializing in breast and body contouring, mommy makeovers, tummy tucks, breast augmentation, revision breast surgery, and breast reduction, he is committed to excellence and helping his patients achieve the best possible results.
Dr. Morrissey takes the time to get to know each patient personally. "I think of Plastic & Cosmetic Surgery Center of Texas as a boutique plastic surgery center. I want to know my patients, and I want them to know me. I enjoy spending time with each patient and helping them achieve something they really want," he says. "I have a great staff who also spends a lot of time with our patients. When people come to our practice, they become part of our family."
Get to Know Dr. Morrissey
Dr. Morrissey earned his medical degree at the Georgetown Medical School in Washington, D.C. Following his general surgery residency at Methodist Hospital in Dallas, he completed a prestigious fellowship in Plastic and Reconstructive surgery at the University of Wisconsin. Dr. Morrissey also served as a Captain and Flight Surgeon in the United States Air Force.
Committed to staying on the leading edge of his field, Dr. Morrissey is a member of the American Society of Plastic Surgeons, Dallas Society of Plastic Surgeons, the American College of Surgeons, the American Medical Association, and the Texas Medical Association.
When it comes to working with patients, Dr. Morrissey simply loves what he does — and it shows in the numerous awards, including TX TopDoc and RealSelf Hall of Fame, accolades, and happy patients he has earned throughout his career. "I'm fortunate that I've found my niche in life in plastic surgery," he says. "I love performing surgeries, I love the people I work with, and I love providing a service that patients really want and are excited to have done. There's a hopefulness and anticipation when people come in for plastic or cosmetic surgery. It's a happy day for them and an opportunity for them to change their life."
Whether you want to enhance breast size, correct asymmetry, obtain firmer, more toned thighs, or improve other physical aspects of your body, you can be confident that your procedure will be performed by one of the leading plastic surgeons in Texas. A consummate professional, Dr. Morrissey cares about you and has dedicated his professional career to achieving excellent surgical outcomes.
Call 972-620-1700 to schedule an in-person or virtual consultation with Dr. Morrissey today.
Plastic & Cosmetic Surgery Center of Texas Offers:
Body Contouring
Breast Augmentation
Break Lift
Tummy Tuck
Liposuction
Mommy Makeover
Thigh Lift
Eyelid SUrgery
Gynecomastia
Male Tummy Tuck
Male Liposuction
Male Eye Surgery
Contact
5316 W. Plano Parkway
Plano, Texas 75093
(972) 620-1700
DrMorrissey.net