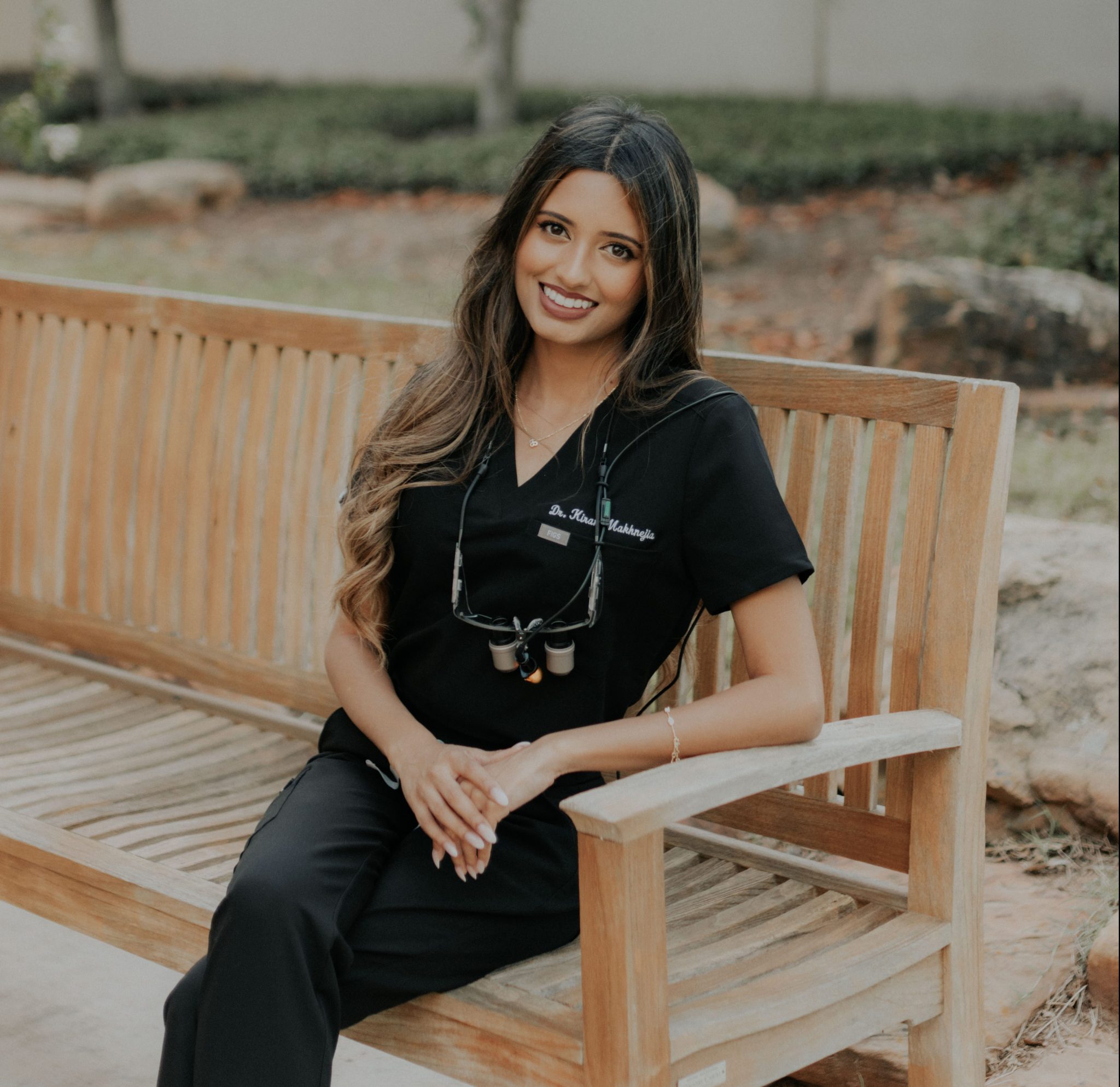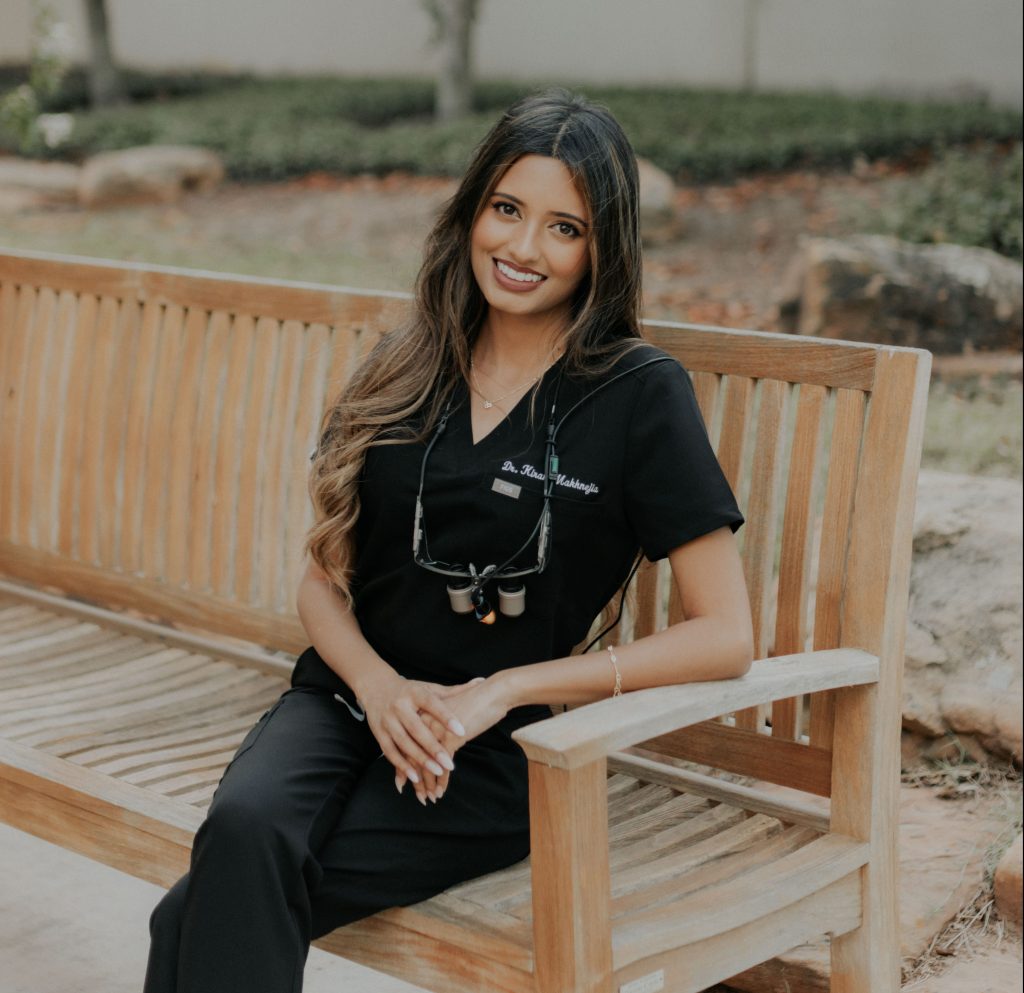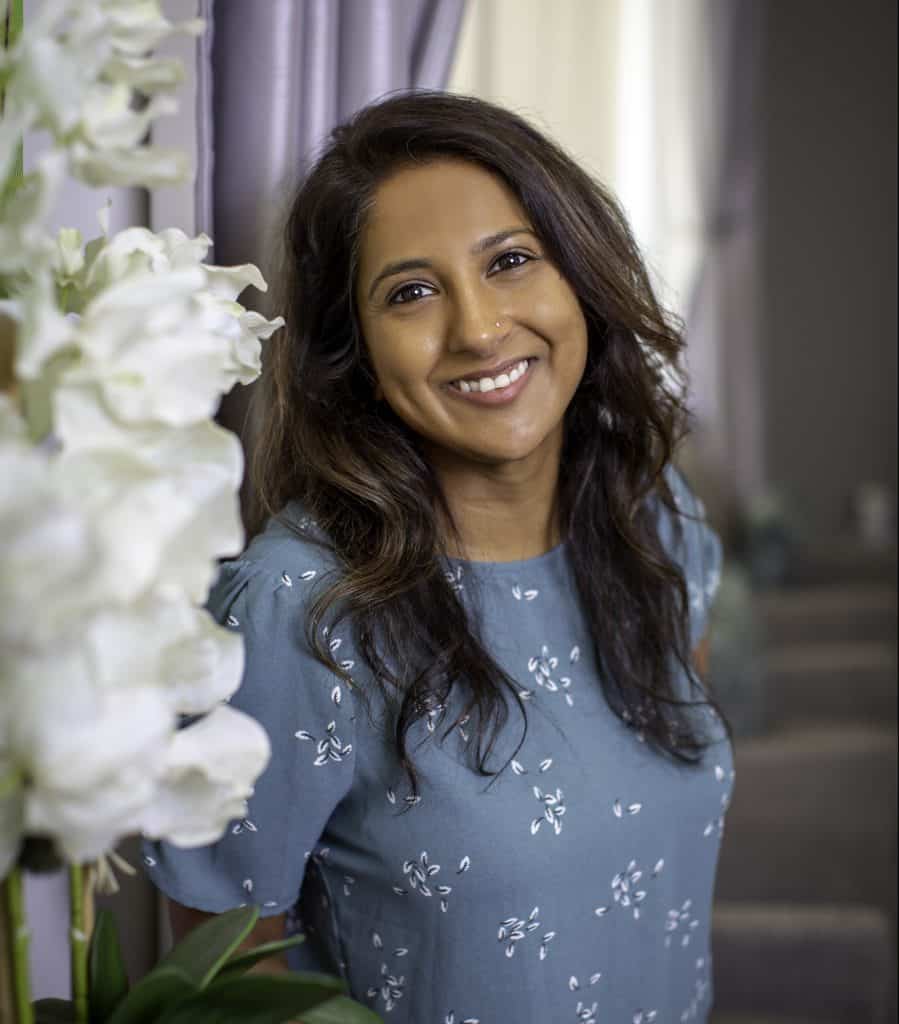 Photos by Kelley Sweet Photography
---
Dentistry with compassion and heart continues to be at the core of Dr. Aekta Fifadara's Fulshear Dental practice. The team is ramping up for a busy summer. Now that school is out, a flurry of kids will be returning to the office for their dental exams and cleanings. Dr. Fifadara and her team is excited to greet each guest with a warm welcome and friendly smile. The familiar hometown vibe fosters comfort and casual conversation that everyone enjoys. By providing an openhearted, approachable environment, Dr. Fifadara and her staff help both kids and adults achieve their optimum oral health goals in a pleasant, family-friendly atmosphere that feels like home.
Welcome, Dr. Makhnejia
The rising popularity of Dr. Fifadara's practice has enabled her to expand her team, ensuring everyone receives the quality care and individualized attention Fulshear Dental is known for. They are excited to announce the addition of associate dentist Dr. Kiran Makhnejia to the team. Raised in Katy, Dr. Makhnejia discovered her passion for dentistry at The University of Texas at Austin, receiving a Bachelor of Science in biochemistry with high honors. While serving on a mission to Nicaragua, she witnessed firsthand the impact dentistry had in rural communities without access to care. Seeing the improvements in the Nicaraguans' lives was the spark that set her career in motion. She earned her Doctorate in Dental Surgery at The University of Texas School of Dentistry at Houston. There, she participated in research, clinical humanities, and received extensive training in digital and cosmetic dentistry. She is certified in nitrous oxide sedation and dental laser. For leisure, she enjoys oil painting, listening to podcasts, and practicing yoga. A self-proclaimed foodie, she loves to travel and explore different cuisines.
"Dr. Makhnejia shadowed me while she was in dental school and is already familiar with the office and staff," Dr. Fifadara says. "As a contemporary dental school graduate, she is accomplished in the latest technological advances in dentistry, providing a great advantage to our practice and patients." The addition of Dr. Makhnejia will also allow more available appointment times to the schedule.
Smile Transformations with Lumineers and Invisalign
Dr. Fifadara has performed hundreds of Lumineers procedures backed by years of experience. "Lumineers allow the possibility of having a brilliant, beautifully-aligned smile in just two simple appointments," she explains. "They also provide solutions for correcting discolored teeth, and offer an alternative to traditional braces by correcting misaligned teeth." Unlike veneers that require numbing as well as cutting into the tooth's structure, the Lumineers process maintains the strength of the tooth's enamel and does not require an injection for numbing. The thin porcelain layer is custom-fitted and individually cemented to the front of each tooth without damage to its structure. The integrity of the porcelain enables them to retain the same color as when they were originally placed, preventing stains. The results are attractive smiles patients can be proud of for years to come.
Just as Lumineers offer an alternative to traditional braces, so does Invisalign's clear, corrective appliance. It snaps into place over the teeth, allowing movement without the interference of metal. Crowded and crooked teeth, gaps, over bites and under bites can be improved with Invisalign, resulting in a new smile that is both functional and beautiful. "It's very gratifying to see my patients finally being able to smile and allow their confidence to shine," Dr. Fifadara says.
Diverse Options, Tailored Services
Dr. Fifadara's kindheartedness is the perfect complement to her top-tier clinical skill. She has gained invaluable experience throughout her career in a wide range of dental specialties, from oral surgery to cosmetic transformations and smile makeovers. Additionally, she performs routine dental exams and cleanings, periodontal therapy, tooth extractions, root canal therapy, dentures, gum contouring and crown lengthening, dental crowns, and metal-free, tooth-colored restorations and fillings. She plans to steadily integrate more state-of-the-art technology in the future. She stays current with innovative developments in oral healthcare through advanced training and continuing education. Her demeanor is relaxed and down-to-earth, making communication easy and effortless. She takes special care devising treatment plans with patients' objectives in mind. "We provide an array of services because every smile and every patient is different."
Top-notch Support Staff
Fulshear Dental firmly believes in treating all patients with the same care and understanding as those closest to them. She is extremely proud of her team, all of whom are local residents. The recognizable sense of community relieves anxiety and puts patients at ease knowing they are greeted by a family of locally-residing professionals who share a common bond. Every appointment's tone is set by her team, nurturing peaceful, soothing relaxation. Music selections, pillows and blankets, and TVs are offered amenities that complement the tranquil environment. The staff endeavors to accommodate patients' requests, making them feel valued as individuals. "Whatever makes my patients comfortable and happy is our number one priority." She and her staff bring patients' dreams of attractive, functional smiles to fruition while achieving ultimate oral hygiene.
Dr. Fifadara and her husband have two children. They will be traveling as a family to Albany, New York this summer to visit relatives. For fun and relaxation, she enjoys painting and photography. Her photographic images are displayed in her dental office for everyone to enjoy, adding a touch of hometown charm. She remains actively involved in her community, encouraging future generations to learn the value of maintaining good oral health.
Exams and cleanings

Restorations (fillings)

Cosmetic dentistry and Lumineers

Invisalign

Dental implants

Crowns and bridges

Periodontal disease treatment

Root canal therapy

Oral and maxillofacial surgery

Dentures and partials

Orthodontics

Dental emergencies

Extended appointment hours are available,

including Saturdays
---
Contact
7619 Tiki Drive, Suite A
Fulshear, Texas 77441
(281) 346-8371
IHeartFulshearDental.com