An Insider's Perspective
As a Philadelphia native, I am firmly convinced that it's one of the best cities in the world. Philadelphia has everything you could possibly want in a city—history and art, beautiful architecture, great food, and a definite personality.
"Philly" is characterized by its neighborhoods, each with their own quirks and distinguishing features. One of my favorite places to take visitors is down to the neighborhood of Old City, or Historic Philadelphia. I never get tired of wandering down narrow streets lined with tall three-story rowhomes. The small, many-paned windows framed by wooden shutters, and the delicate ironwork of gates and railings from a bygone era seem to whisper: here be stories. Elfreth's Alley is the oldest street in America that has been continuously inhabited, and every time I walk down it I wonder about the lives of the people who walked down those same cobbles three hundred years ago.
If you are in Old City in the summer, the ghosts of centuries past come to life, with storytellers stationed at benches throughout the neighborhood and historical actors wandering the streets. My first memory of the place is from elementary school, my parents determined to get in some education during the long hot months between school years. What I remember is not being forced to "learn history," but the sense of wonder I felt talking to a pair of dashing young Revolutionary War soldiers, complete with long, wooden-stocked rifles, while they caught some shade under a tree.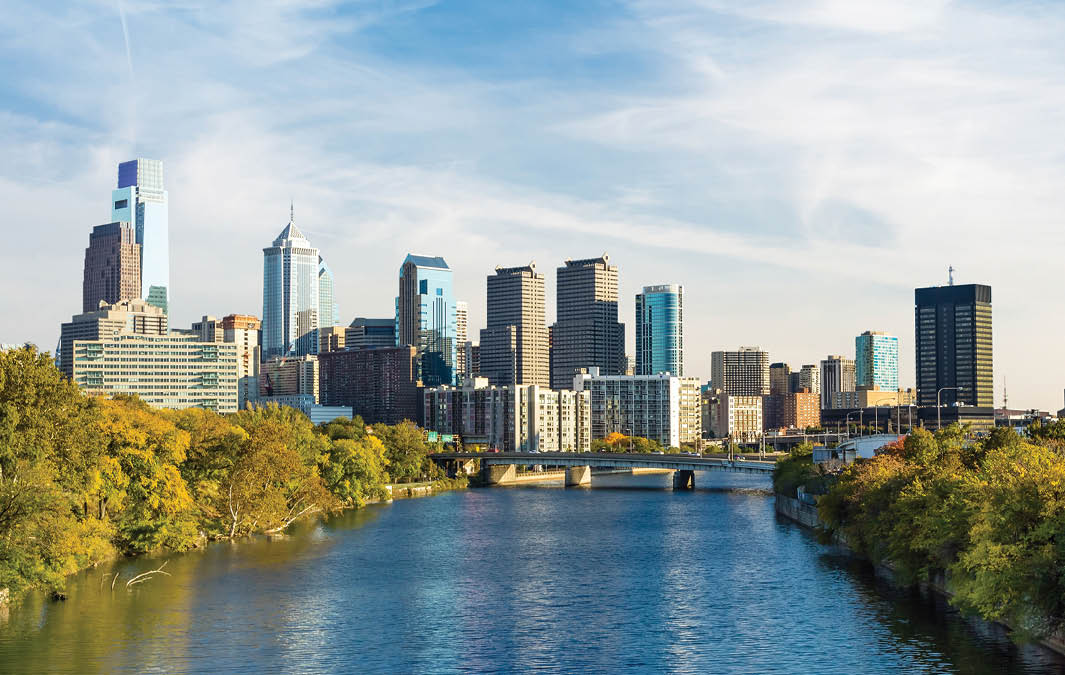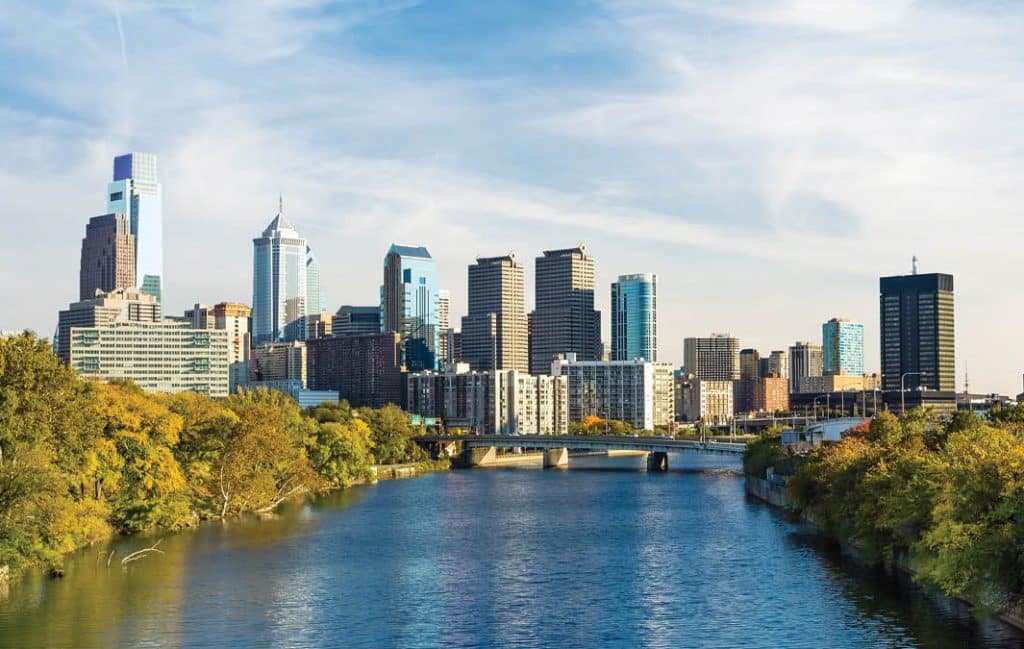 There are many spots in Philadelphia like that, ones that are so interesting on their own that the learning and history creeps in unnoticed. Take, for example, the murals. Philadelphia is without a doubt the mural capital of the world, the result of an enormous program that started out in the 1980s as an anti-graffiti campaign. Graffiti artists, the thinking went, consider themselves real artists, and wouldn't tag other artwork, out of respect. It worked. Today, the city is covered in this large-scale art form, which sometimes features great men and women, but just as often focuses on important leaders in the community, or messages of hopes and dreams. The murals of Philadelphia are a reminder of what is possible and where we came from.
In fact, Philadelphia is full of art. Everyone comes to the Philadelphia Museum of Art and runs up the steps, like Rocky, to stand triumphant with their arms in the air and take a picture. It is a great photo op (and the art inside the museum is great, too), but right down the street is the premier gallery of impressionist, post-impressionist, and early modern art, the Barnes Foundation. It's like stepping back in time and into the home of early 20th century philanthropist and art collector Albert Barnes as you look at paintings by Renoir, Cezanne, Picasso, and many more, just as they were originally displayed in the house.
At the end of the day, there's something special about Philadelphia. It has a reputation as a blue-collar city, and it's retained that down-to-earth attitude; but it's got art, and history, and an appreciation for the finer things in life that keeps things fresh. It's a city with a soul and an open heart.
Honorable Mentions
If you make it to Philadelphia, there are so many places to go and see that it's impossible to mention them all. Here are some of my favorites.
The Mutter Museum:

A medical history museum that will disturb, delight, and inform.

The Franklin Institute:

Hands-on science museum for everyone to enjoy, especially the elementary and older crowd.

The Please Touch Museum:

For toddlers to pre-K, space to learn through play with a restored 1908 carousel to ride at the end.

Eastern State Penitentiary:

Take a tour through the ruins of the prison that once held Al Capone. It's a truly haunting (and possibly haunted?) place.

Honey's Sit'n'Eat:

A contender for top breakfast/brunch in the city. Two locations, equally good.

Dock Street Brewery:

The oldest microbrewery in the city is housed in a fire station built in 1908. Go for the beer, stay for the pizza.

The Magic Gardens:

This art installation and gallery of incredible mosaics takes up more than half a city block.

South Street:

Full of shops, bars, and restaurants, this stretch is a fun mix of vintage, quirky, and downright unique finds.

Shofuso Japanese House and Garden:

Located in Fairmount Park, this gorgeous traditional Japanese house nestled in a formal garden is a must-see. There are tours and cultural experiences throughout the summer.

Rittenhouse Row:

Those looking for high-end shopping can find it all here within easy walking distance, mixed in with plenty of great bars and restaurants for when you need a break.

Swiss Haus Bakery:

Amazing pastries. Try the hazelnut cake, you definitely won't regret it.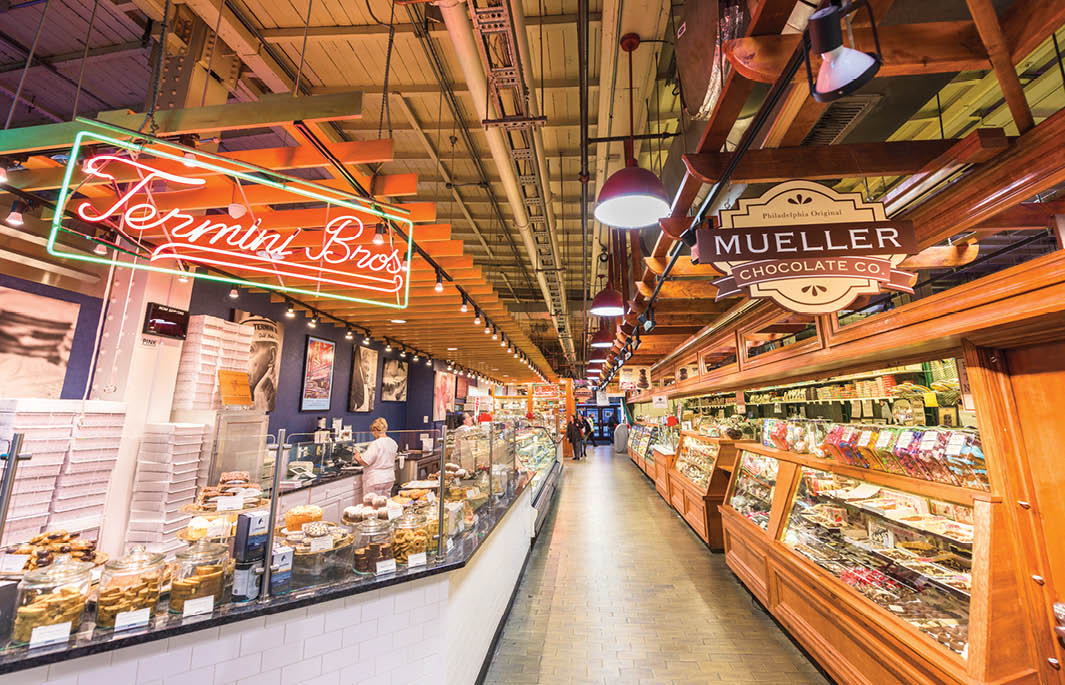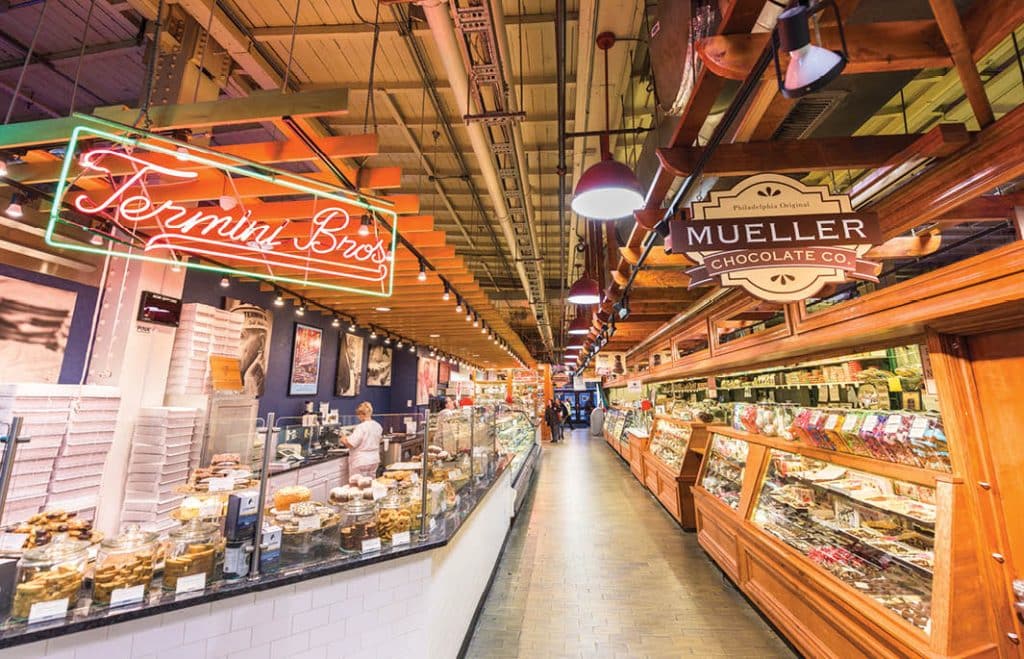 A Tour of Taste
I left Philadelphia when I was a very young adult to explore the world. When I returned in my mid-20s, in a strange limbo period between jobs, I rediscovered a city that valued its history and held tightly to its traditions, but also embraced the future.
The food scene in Philadelphia is a prime example of this. Philadelphia has risen up in the past few years as a truly exceptional place to get a great meal, in part because rent in Philly is relatively affordable. This means it's easier for great chefs to come and open restaurants. The universities and hospitals that power the city's economy bring in a diverse international population, further strengthening food culture. You could just as easily plan a visit to Philadelphia around the food as you could around the art or the history.
If I were to take you on a one-day eating tour of Philadelphia, I'd start with a morning meal at Cafe Lift. The restaurant is tucked away on a street that seems fairly bland and industrial, not far from the Philadelphia Art Museum. Once you step inside, though, the design is charming and modern, and the place serves one of the best brunches in town.
Lunch would have to be at the Reading Terminal Market, which boasts over 80 food stalls and shops. The train line to the eponymous city has long since shut down, but the Amish and Mennonites who live near Reading still come to the market to sell their farm-fresh produce, baked goods, and food alongside chefs from all over the world. On our way out we'd stop for ice cream at Bassets, a Philadelphia institution—just like my father and grandfather would when they were kids going to Reading Terminal.
After a stroll through Fairmount Park to digest, I'd take us to the Dandelion in Center City for dinner. It's hard to pick just one place for dinner, and there's no shortage of amazing restaurants in the area. The Dandelion is not the fanciest or the one with the most Michelin stars, but it's one of my personal favorites. It's a British-style gastropub with great food, great cocktails, great desserts, and an ambience that can't be beat, and will send you off home in a happy food coma.
By Marie Pappas