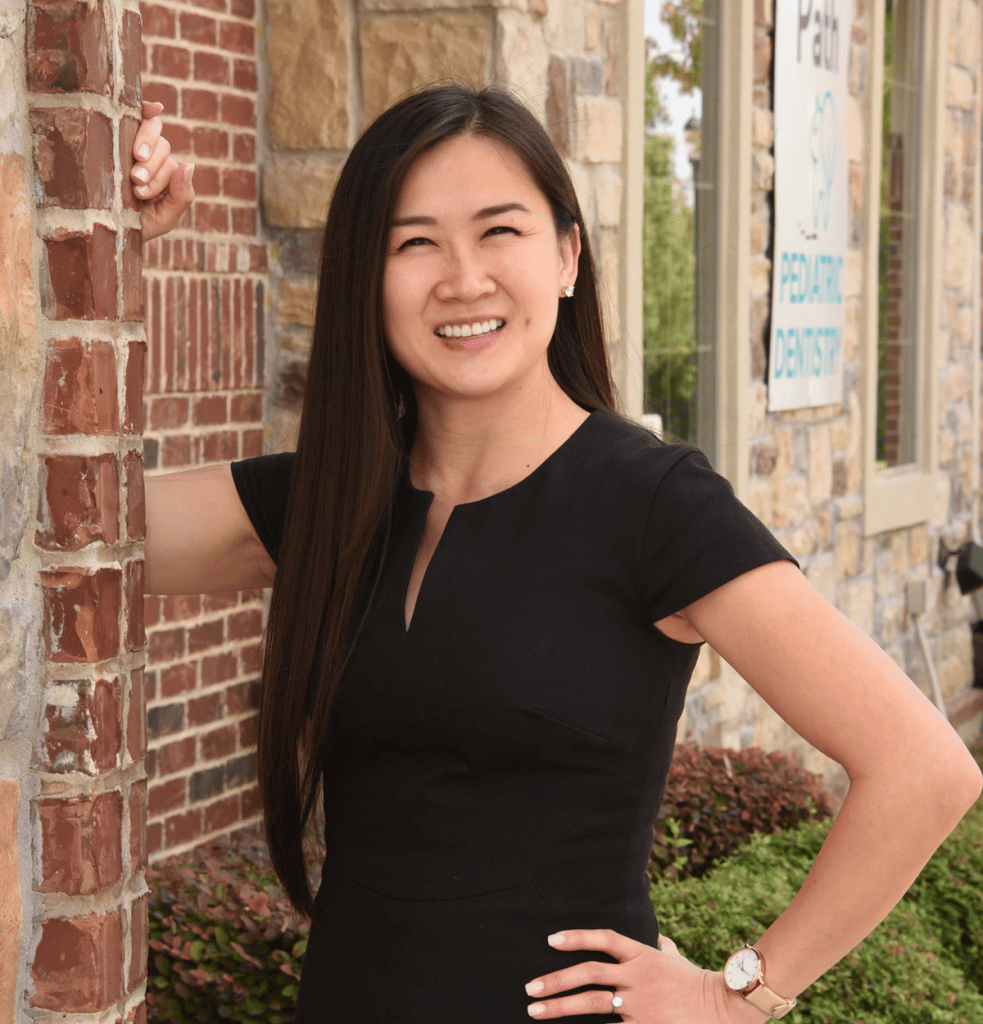 By Meredith Knight
Dr. Christina Huynh doesn't have the traditional dentist/patient relationship with the young people she treats at PebblePath Pediatric Dentistry—or their parents. "I invite parents to be a part of every exam," she said. "They check inside their child's mouth with me and we review films together. This way, they get the opportunity to see what I see. I can show them what I look for in the exam and on an X-ray. Then parents and I work together to figure out the best approach to their child's treatment needs."
Dr. Christina's mission is to train up a generation of children who not only love going to the dentist but who understand how to have healthy teeth and gums—for a lifetime—and creating a dental home kids can't wait to visit. A dental care home is an important thing for every kid. Every aspect of care at PebblePath Pediatric Dentistry is focused on the oral health and comfort of children and adolescents. The office is fun and upbeat, and the equipment is designed specifically for a stress-free, kid-friendly experience. Dr. Christina begins seeing kids by age one and from then through their teen years, she takes a comprehensive approach to not just treating the teeth but the child.
"Early appointments are really more about the parent, dispelling old wives' tales, and teaching about the importance of proper maintenance of baby teeth," Dr. Christina said. "It's also a time to show kids coming to the dentist can be fun. We always follow the child's lead and never proceed with treatment—or even an exam—until we know they're ready. We have a great opportunity to raise up a generation with better oral hygiene habits than we had, who don't even know what a cavity is. Imagine that!"
As a division of Stonebridge Dental, PebblePath Pediatric Dentistry offers all the dentistry your child needs under one roof. "Having every type of dental provider under one roof is a real benefit to our patient families," Dr. Christina said. "It gives families a built-in second opinion and we doctors can collaborate with each other on any tough cases."
PebblePath Pediatric Dentistry offers the very latest in dental technology to make your child's trip to the dentist as stress-free as possible. State-of-the-art 3D imaging is easier on kids and more precise for the doctors. And digital X-rays mean far less radiation exposure for kids.
Meet Dr. Huynh
Christina Huynh has devoted her professional career to specializing in the care of infants, children, teenagers, and patients with special needs. She is a board-certified pediatric dentist, having acquired additional years of training to specialize in the needs of a growing child. She herself is a mother and is sensitive to the concerns of parents when it comes to the oral health care of your little loved ones. She enjoys spending time with her husband, young son, and their two Morkie puppies.
---
Contact
6633 West Eldorado Parkway, Suite 100
McKinney, Texas 75070
(972) 547-6580
StonebridgeDental.com
PebblePathDDS.com