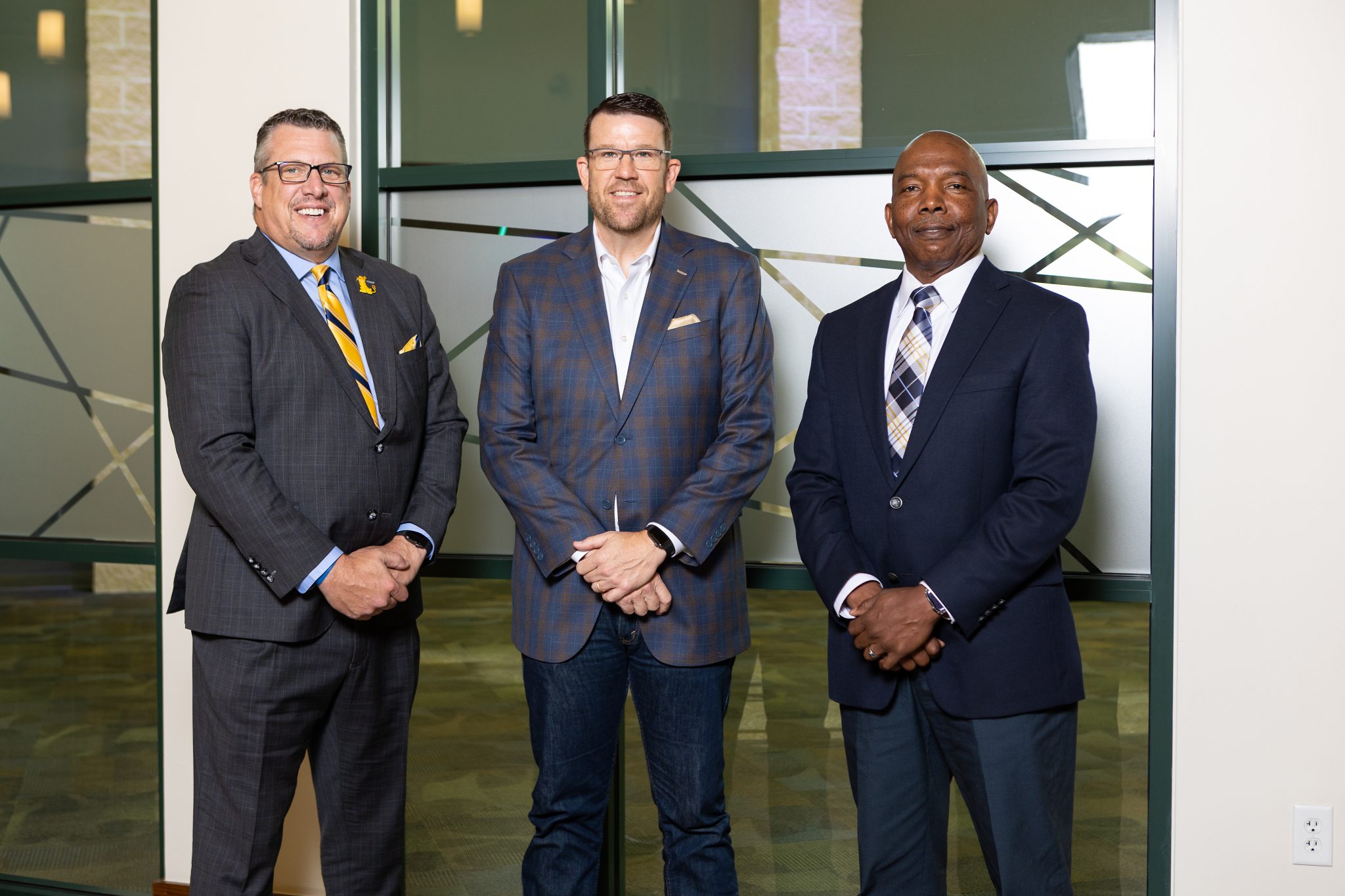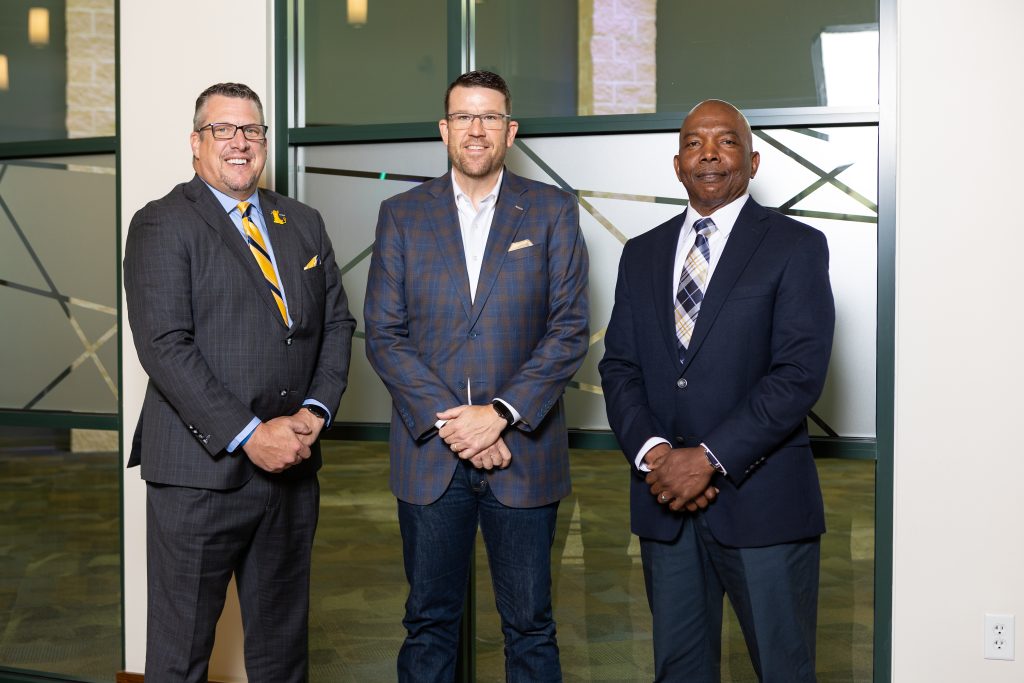 BY MEREDITH KNIGHT | PHOTOGRAPHY BY STEVE SICKMAN
From its inception, Prestonwood Christian Academy (PCA) has had a clear mission: to assist Christian parents by helping equip students to embrace biblical truth, strive for academic excellence, and model Christ-like leadership to influence their culture, churches, and homes for Christ. What began as one school in 1997 has grown, as the Lord has blessed, into a school system which now includes six schools serving more than 2,000 students. Those schools include PCA virtual (online) which began in 2009 and PCA North established in 2014. St. Timothy Christian Academy relocated to the PCA Plano location in 2018 and The King's Academy opened in South Dallas in 2019 with God orchestrating every step along the way. This year, PCA added a hybrid school option now available to kindergarten, first, second, fifth, and sixth-grade students at their Plano Campus.
Growing in Prosper
As the Prestonwood Christian Academy System of Schools celebrates 25 years of establishing students for life, PCA North is marking eight years with their first graduating class scheduled for 2023. PCA North began with 52 students in 2014 and now serves over 350 students continuing the PCA tradition of academic excellence in Christ-centered education. As the Prosper area experiences unprecedented growth, Prestonwood Baptist Church (PBC) is welcoming new families, every week and planning an expansion of their worship center as well as adding classrooms to the school to meet the need. "We're celebrating the past and looking forward to the future," said PCA North Middle/Upper School Principal Greg Wright. "Nationwide Christian schools are experiencing 38% growth. Parents want an education that grows their child not just academically and physically but spiritually, emotionally, and socially. Our emphasis is on discipleship, mentoring children to grow and mature as godly people capable of making sound moral decisions, teaching them to think biblically."
A key contributing factor in the growth of Prestonwood Christian Academy is that PCA is a ministry of Prestonwood Baptist Church. "As a church, we are grateful for the partnership with PCA in serving students and families. Additionally, given the unique nature of our growth as both church and school, we want to capitalize on all that God has entrusted to us, and that includes the responsibility to train up the coming generations to live out a commitment to Christ and to serve the world in his name," said Dr. Connor Bales, Pastor of PBC North Campus.
Academic Excellence
"At PCA North, we work to cultivate intelligent believers who can articulate their worldview in a marketplace full of opposing ideas and ideology. At PCA, students experience a culture of spiritual and scholastic excellence. This culture is encouraged, expected and modeled throughout every facet of the PCA School System's environment," said Chief Vision Officer, Dr. Clarence Williams.
PCA North faculty and staff are the same highly credentialed individuals held to the same high standard as all PCA faculty. Tantamount to their credentials is their dedication and commitment to students. They forge relationships not only with students but with their families as well. When a PCA student participates in a swim meet, dance recital, or ballgame off campus it's not unusual for their PCA teachers to be there supporting them. It's just one example of PCA teachers investing in their students in the classroom—and beyond.
Spiritual Development
A critical PCA difference factor is the intentional focus on spiritual development and discipleship through the study of God's Word and biblical principles in chapels, retreats, advisory groups, Society of Sisters, Pride of Brothers, Minimester and Kingdom parent training.
We believe the best way to cultivate servant leaders is through serving others. One example is Service Project Day where students travel to south Dallas to serve at Bonton Farms, an agricultural intervention to restore lives, create jobs and ignite hope in the Bonton community of Dallas. Students also serve at the various locations of Grace Bridge, a volunteer-based organization equipping neighbors to help neighbors via a food bank, eye-care clinic, a farm, and a resale shop. Proceeds from the resale store support The Master Cares-Africa, a ministry that provides hope and Christ's love to the poor in Uganda through a Christian school, water wells, vocational and medical programs, and spiritual development
Community
At PCA North, learning is fun with a strong feeling of community permeating the PCA North campus. In partnership with Prestonwood Baptist Church, PCA North serves as an extension of the church into the community. They place an emphasis on discipleship, teaching students to be God's hands and feet through the Prosper community—and out into the world. Parents are always welcome on the PCA North campus, during the school day and for all co-curricular activities. Friendships are formed between PCA families and students that go far beyond the school day. "Beginning each day together as a school helps foster the sense of belonging and community," said PCA North Lower School Principal Donna Gilson. "It's a fun, high-energy time when we make announcements, hand out birthday pencils, pray together, and students are able to connect with friends in all grade levels, not just their own."
Shining Brightly for Christ Outside the Classroom
PCA North students are encouraged to participate in co-curricular activities such as football, basketball, volleyball, cross country, track, cheer, theatre, and music. "We're all about raising up faith-filled students who honor God whether in the classroom, on mission, on the stage or in athletic competitions," said PCA Superintendent Dr. Mike Goddard. "Students are encouraged to participate in several co-curricular activities to broaden their school experience but to do it all with a biblical-world view and to the glory of God. We believe our measure of success is not just the honors, achievements, and awards, though we are proud of our students' accomplishments. Our true measure of success will be what the impact and influence these students have on our culture and in the world for the cause of Christ."
Looking to the Future
"From the beginning we've sought to invest in our students and families," Dr. Mike Goddard said. "We know excellence—in anything—is only achievable through our Savior Jesus Christ. As we've sought to be a better reflection of Him, He's grown our one school into six, including our new hybrid school in Plano. This is the fastest growing area of the country, and PCA is the fasting growing Christian school in the country. Parents are choosing to invest in their child's Kingdom education and we're doing everything we can to meet that need. With increased enrollment comes increased staff and we're working hand-in-hand with the church to see where we're going to be and what we're going to be as we grow. God is giving us the chance to serve our community deeper. And we're seeking to refine excellence in all we do."
Find out more at North.PrestonwoodChristian.org.
Contact
1001 West Prosper Trail
Prosper, Texas 75078
(972) 798-6780
North.PrestonwoodChristian.org