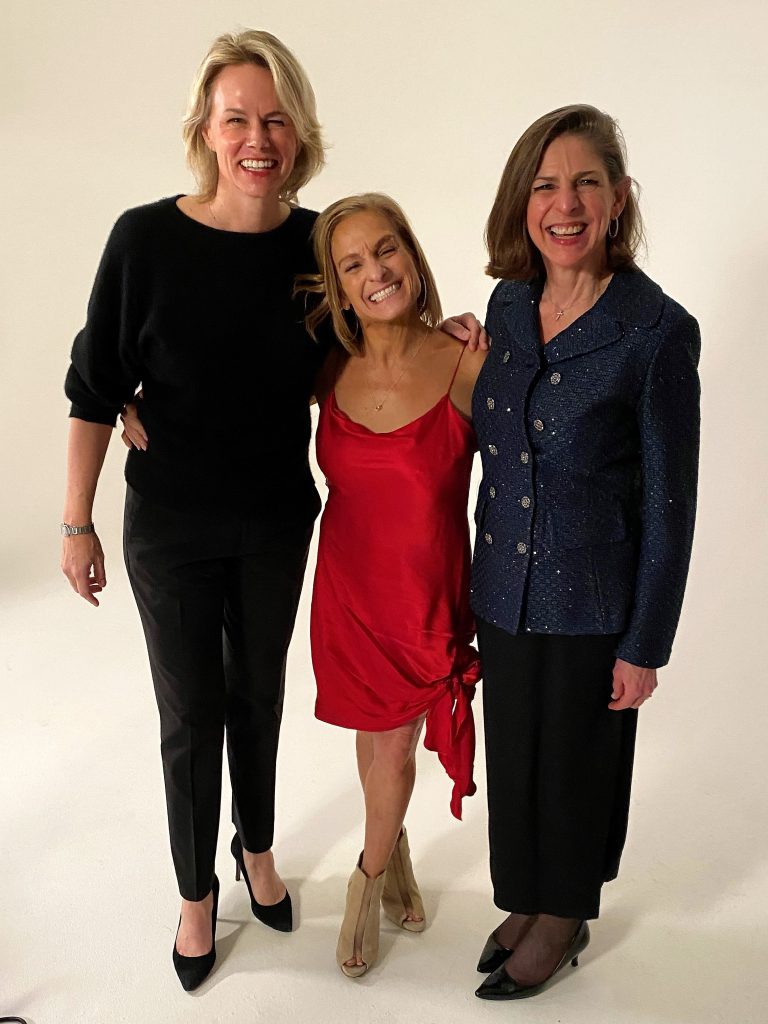 Molly Fletcher, Mary Lou Retton, Diane Paddison. Photo: Courtesy of 4word
In March, 400 guests from across the globe attended the 4word Virtual Gala to celebrate the organization's 10-year history and to enjoy a stimulating conversation between two legends — Olympic gymnast Mary Lou Retton and former-celebrity-sports-agent-turned-business-coach, Molly Fletcher. The virtual fundraiser benefited 4word's mission to help women in the workplace reach their God-given potential with confidence.
Guests tuned in from as far as Korea and as nearby as the glamorous multi-media studios of The Slate in Dallas, Texas. Whether donning floor-length gowns or pajamas and slippers, guests participated from the comfort of their own homes, bidding on silent auction items and continuing to give with the text-to-donate program. Guests were also gifted engraved champagne flutes to further the celebratory activities.
The evening raised a net of $200,000, meeting the charity's fundraising goal after pivoting in early December from a live event to the virtual Gala. Proceeds support 4word's online blogs, a monthly podcast, email newsletters, social media, 28 community groups, and a flagship mentorship program — an exciting 10-week experience that has connected over 600 women with mentors to help guide their spiritual, relational, and professional journeys.
Even though the audience and impact were huge, the night was intimate and emotional. Hosted by Shelly Slater, former Emmy award-winning news anchor, and reporter, the Virtual Gala began with a prayer in three languages and inspirational stories by various 4word members. Both Fletcher and Retton discussed their personal lives, spoke from the heart, and revealed how faith helped them overcome difficult challenges and continues to play a significant role in their daily lives.
The global programming at 4word provides tools and resources to connect, support, and encourage women as they face opportunities and challenges in their careers and personal lives. Through these connections, 4word women build authentic friendships with women who share their Christ-centered values.
Contact
For more information visit, 4WordWomen.org.