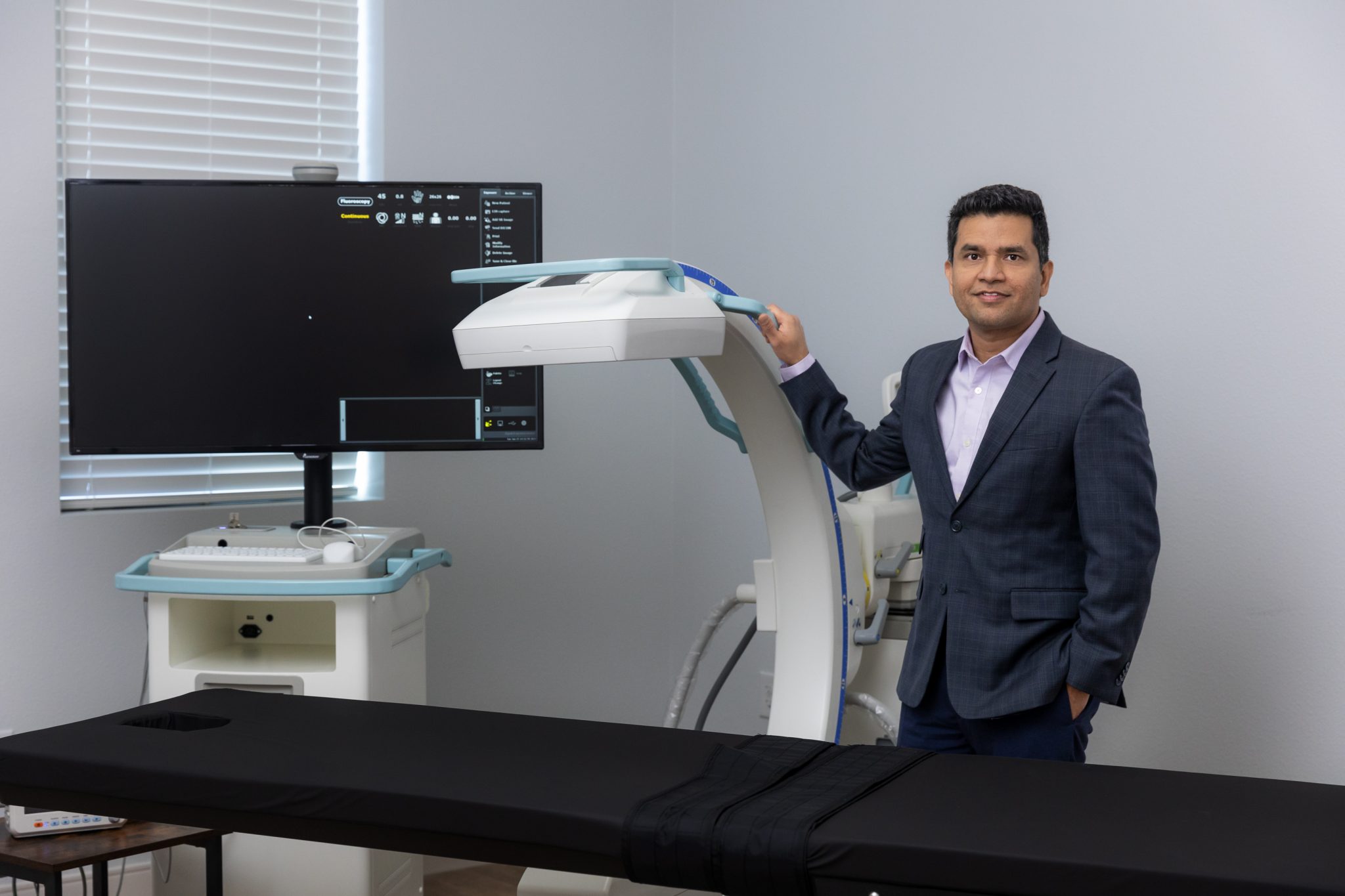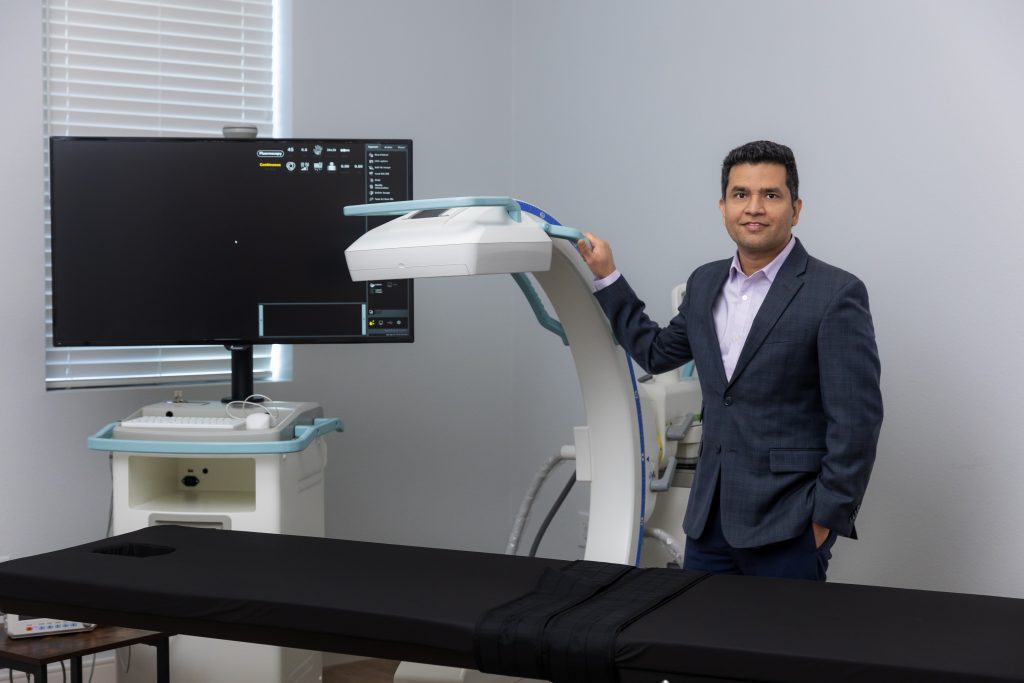 PHOTO BY KENNY RICHARD PHOTOGRAPHY
Imagine living life without chronic or acute pain. Dr. Mahesh Mohan and his team at Pain Specialists of Frisco can help you find relief from pain and get back to your best self. The practice provides comprehensive pain management care using cutting-edge technology. Whether you're suffering from back pain, neck pain, joint pain, or another discomfort that's impacting your life, Dr. Mohan can provide customized, effective treatment that can restore your quality of life and help you get back to happy living.
We are one stop for all musculoskeletal pain. Instead of having to visit multiple doctors, patients can get solutions for their chronic pain under one roof," says Dr. Mohan.
Pain Specialists of Frisco provides services such as epidurals, kyphoplasty, nerve blocks, joint injections, Botox injections, multimodal therapy, and therapeutic exercises. Through radiofrequency ablations, Dr. Mohan can help patients living with chronic arthritis or degenerative back and neck problems find relief that can last a year or longer.
Whatever issues you may be experiencing, Pain Specialists of Frisco is on a mission to evaluate and determine the cause of your chronic pain. Dr. Mohan and his team strive to offer the best care and the best long-term solutions by helping patients and their families understand the causes of pain and the best solutions to manage it.
Some doctors don't want to take the time to sit and talk with chronic pain patients. This can lead patients to feel frustrated and abandoned," says Dr. Mohan. "I want my patients to feel heard and cared for, and take time to visit with them and get to know them as individuals."
Performing his own implants and doing continued follow up and optimization of the stimulator is one example of this continuity of care. Dr. Mohan's surgical training and background mean he can implant spinal stimulators or pain pumps. "I take full ownership and work with every patient to provide the best possible outcome."
Experience Compassionate Care
Dr. Mohan has more than two decades of experience in caring for spine and joint conditions. He graduated from Kottayam Medical College in India in 1998, where he completed residency training and worked as an orthopedic surgeon. After moving to the United States, Dr. Mohan completed a physical medicine and rehabilitation residency at Washington University School of Medicine in St. Louis, and a pain medicine fellowship at prestigious Case Western Reserve University.
Today, Dr. Mohan helps patients of all ages from across the Metroplex. Pain Specialists of Frisco partners with Baylor, Texas Health, Methodist McKinney, and Medical City.
Stop living in pain and get help today. Pain Specialists of Frisco strives for same-day appointments when possible and offers convenient Saturday appointments from 8 AM to noon. Visit PainSpecialistsFrisco.com to learn more.
Pain Specialists of Frisco Provides Personalized Care For Conditions such as:
Back pain
Neck pain
Joint pain
Lumbar disc disease
Neuropathy
Chronic regional pain syndrome
Cervical and lumbar spondylosis
Failed back surgery syndrome
Contact
13052 Dallas Parkway, Suite 220
Frisco, Texas 75033
(214) 618-4010
PainSpecialistsFrisco.com