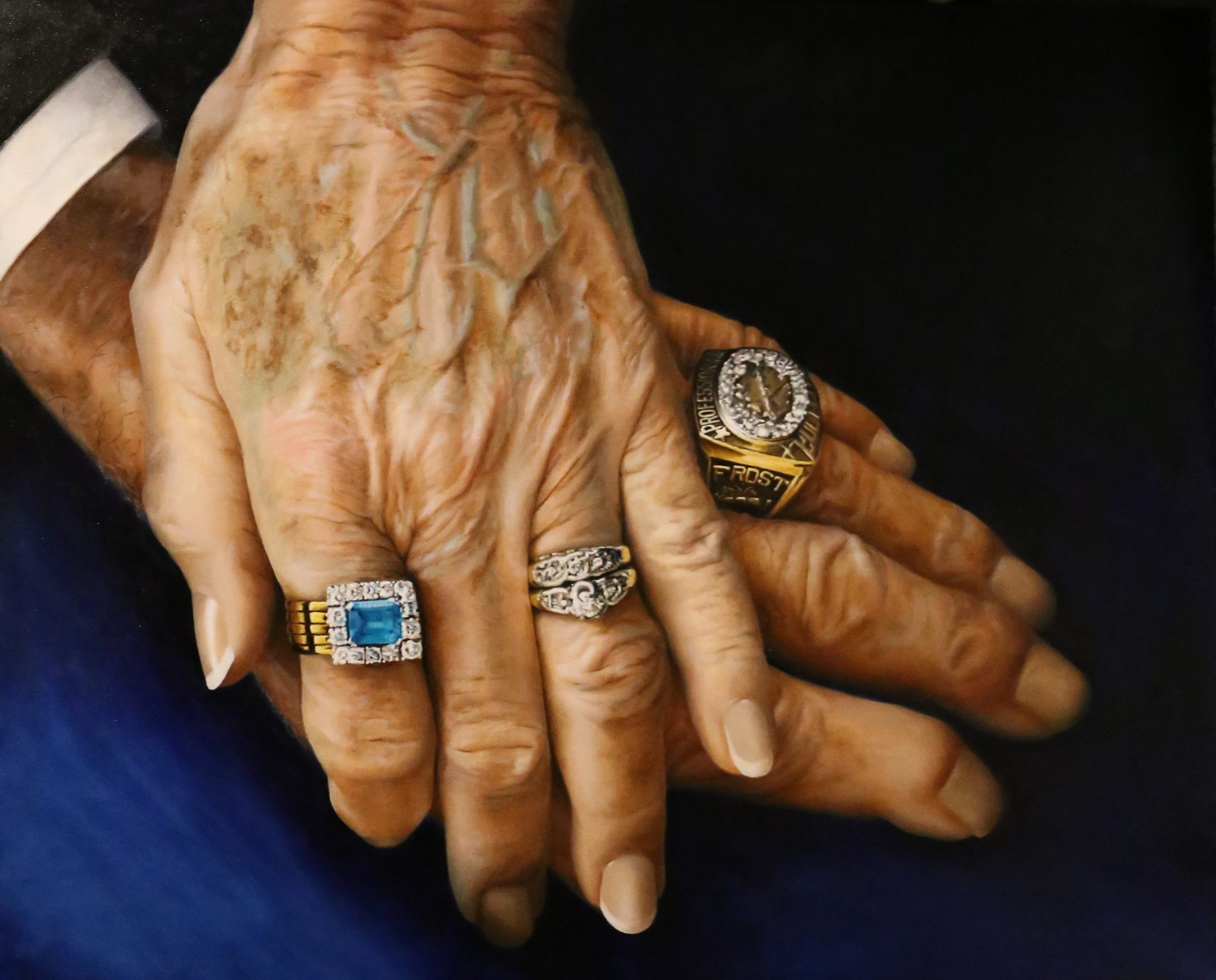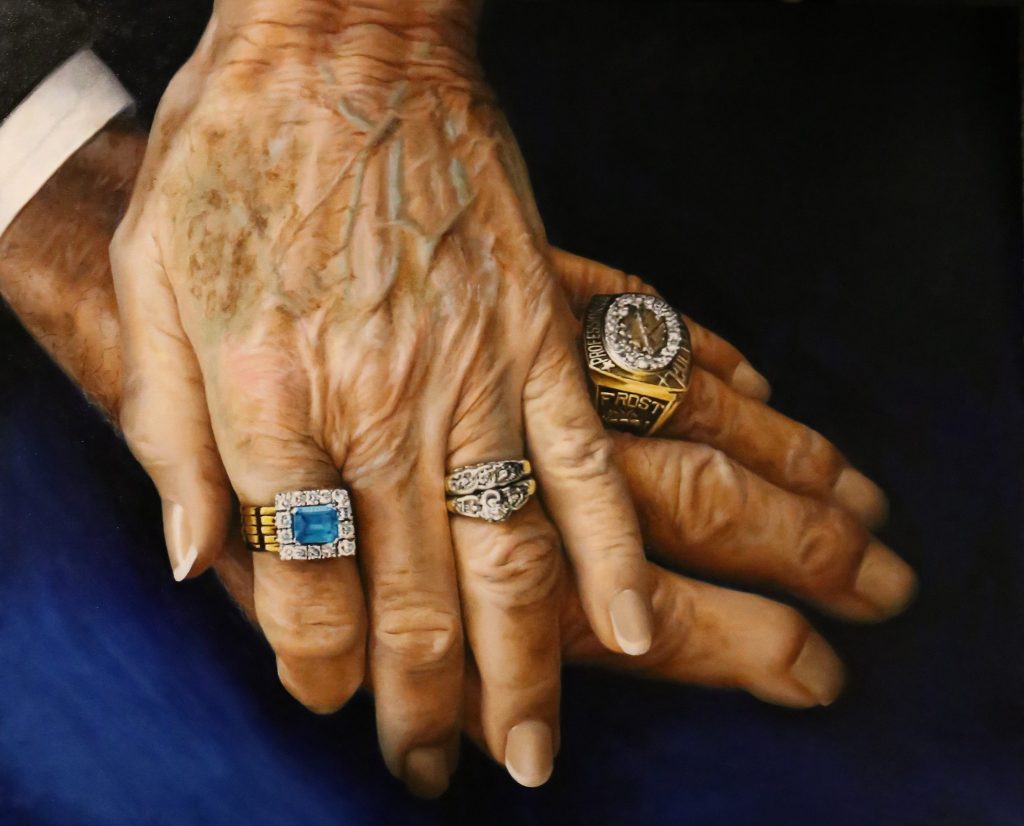 Nancy Hines, a Houston-area teacher from Bridgeland High School in Cypress, will have a laser-etched microfiche image of her painting, All These Years, included in the Nova Collection Lunar Codex time capsule, set to launch in January 2022.
The Lunar Codex project was started by Dr. Samuel Peralta, who previously had his own writing included in the Writers on the Moon project – a lunar time capsule comprised of 125 authors. Peralta wanted to include other artists, authors, musicians, and filmmakers in a similar project to spread hope in the wake of the COVID-19 pandemic. The project will have three different time capsules, all with pieces that Peralta chose himself.
Peralta first saw Hines' work through the Art Renewal Center's annual International Salon exhibition, from which Peralta selected 23 pieces to be included in his project. Hines' oil painting will be included with the second of three capsules that will launch into space.
"I felt over the moon when I heard the news," Hines said. "I was just giddy. My work is going off this planet, and it's going to be there permanently. It's just amazing."
Hines created her chosen piece after being asked to make artwork that could be sold at the Houston Livestock Show and Rodeo art auction. Her piece features the hands of the parents of 1987 Bull Riding World Champion, Lane Frost. In the piece, Frost's father is seen wearing his son's world championship ring, and Frost's mother is wearing the wedding ring of her son's wife. Frost died in 1989 in a bull-riding accident.
"I decided to title the piece All These Years because Frost's parents have been together for years, they had been through so much all these years and have missed their son all these years. It all just came together," said Hines.
For more information, visit LunarCodex.com.