Orange Salad with Red Onion and Olives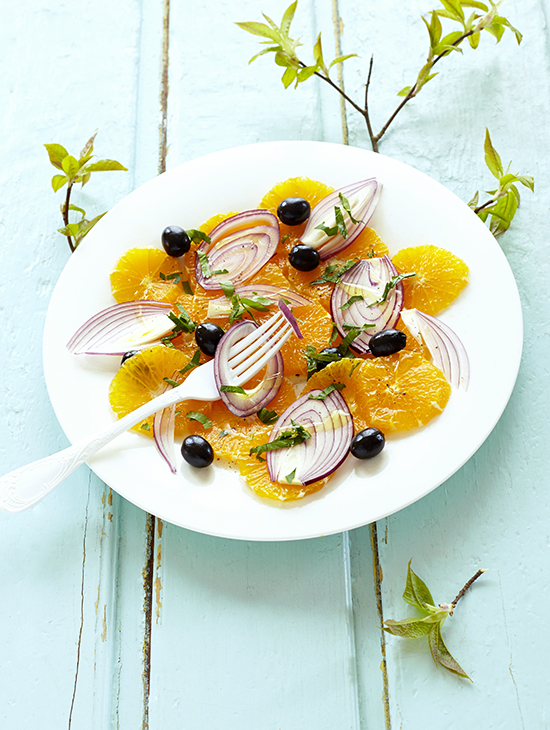 4 oranges
1 small red onion
Fresh leaf parsley, for garnish
1 handful black olives
Mild vinegar
Olive oil
Salt and pepper
Peel the oranges and cut into slices as well as the leaf parsley and red onion.
Place oranges and red onions on a plate and dribble olive oil and some nice vinegar over. Season with salt and pepper, and finish of by drizzling olives and parsley over the salad.
Did you like this post? Here are more posts you may like!