In a pastoral landscape among a menagerie of animals, Andrea and Lukas channeled blue blood aristocracy overseeing their property holdings in regal plaid, fur-lined layers and opulent textures.
Breath of the Earth
Many of these looks, rich with texture and color, impart an earthy, comfortable impression, while still abundant with elegance.
Scarlett Afternoon
Andrea's vibrant look does a careful balancing act between nostalgic and modern.
They Walk the Land
In a cathedral of trees, a small, friendly donkey offsets the formality of his tartan suit and her plush leather dress.
Creatures of the Woods
Overseeing the care of creatures great and small would have been a regular part of highland gentry life. Here our models tend to a Flemish Giant rabbit and a Nigerian Dwarf goat.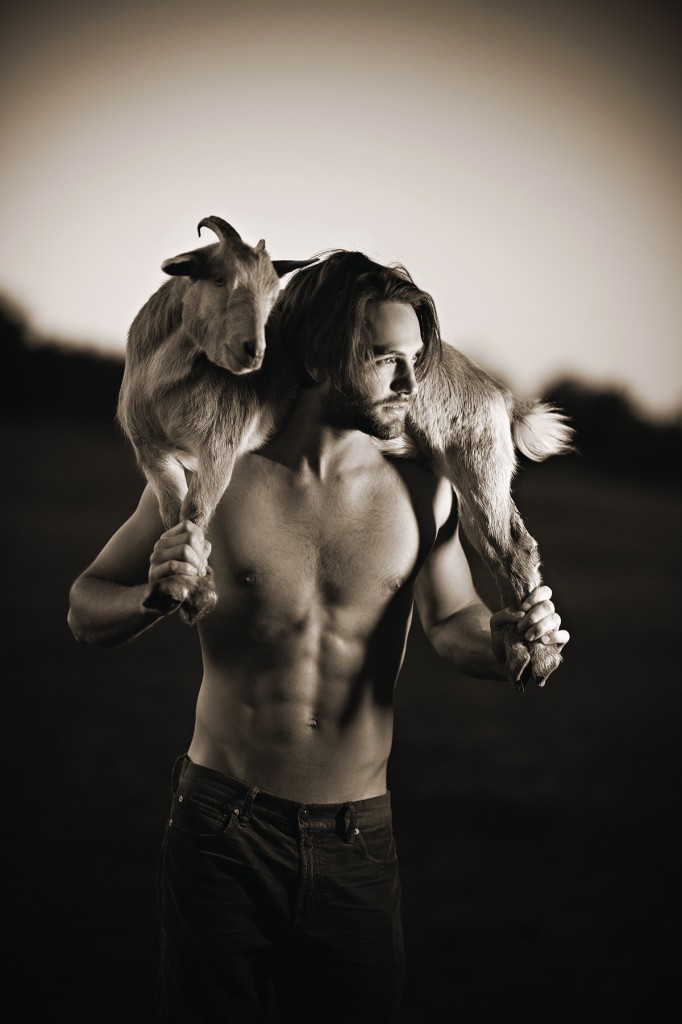 Rich Bloodlines
In much the same way that the crossing of strong bloodlines produces a superior horse, the combination of strong, classic elements—such as a striped jacket with a tailored pant or a nipped-waist vest with a full skirt—yield a timeless look.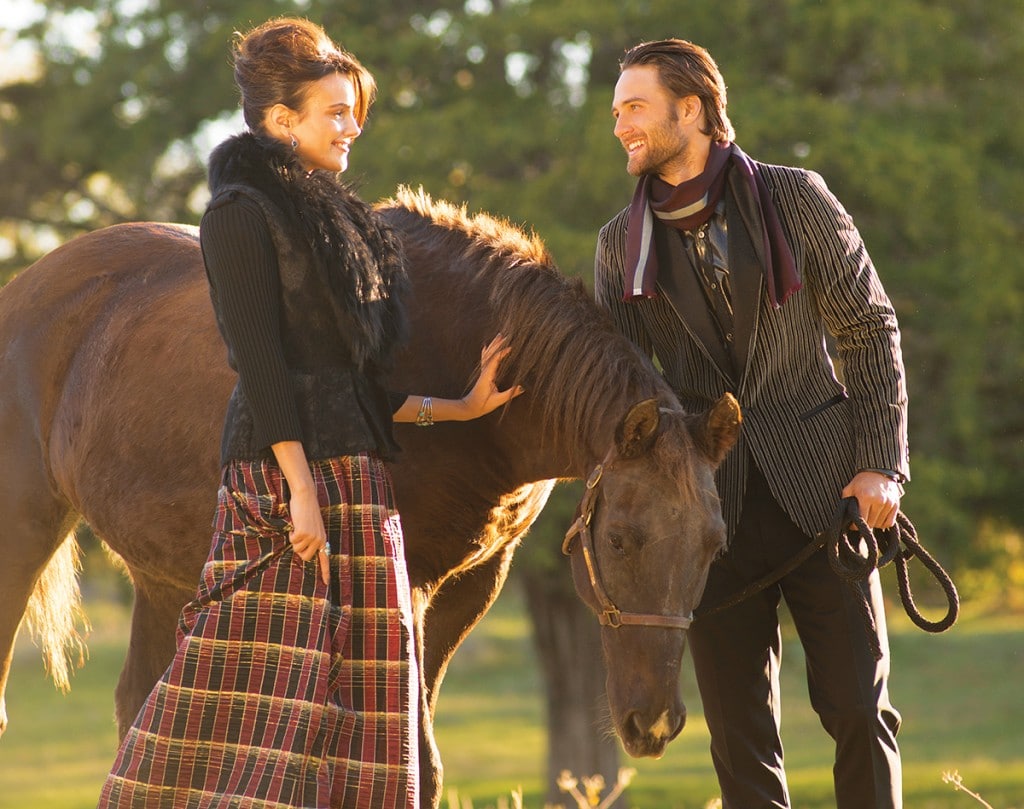 About the Location
We produced this fashion shoot at Spirit Field, which is located 20 miles south of Dallas in Ferris, Texas. This 125-acre country setting is perfect for portraits, commercials, videos and weddings. Adults enjoy the quiet and relaxed atmosphere while finding peace and calmness in God's nature. Children can explore and play with a variety of animals. Visit SpiritFieldProductions.com for more information.
[shareaholic app='recommendations' id='4634405′]