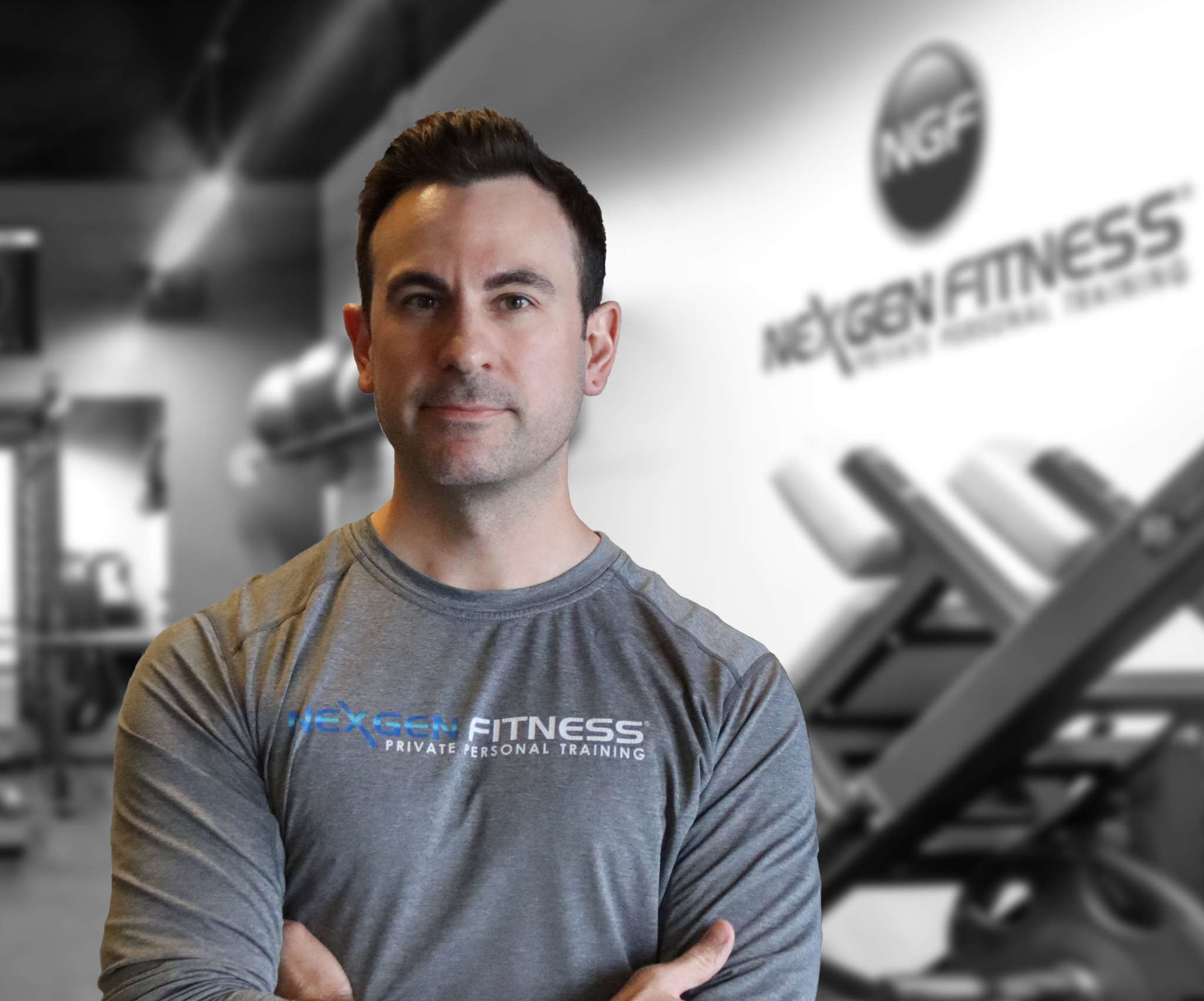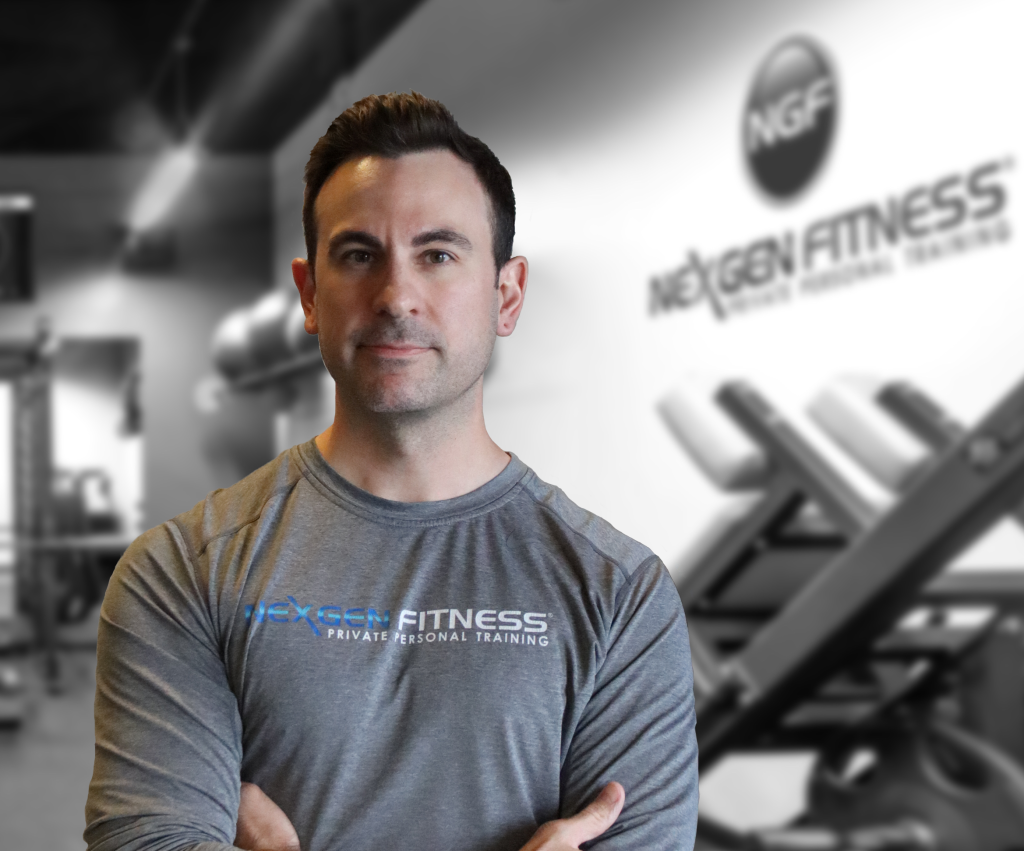 BY STEVE GAMEL
David D'Amico has been a certified personal trainer long enough to know that most fitness centers in McKinney have every piece of equipment imaginable to help you achieve your fitness goals. They likely have a team of trainers to push you and offer encouragement along the way, too. But on any given day, visiting these gyms means crowds, wasting precious workout time waiting for the next machine, and trying to overcome all those self-conscious feelings that can sometimes keep us from stepping foot inside the building.
Big-box gyms will always serve an important role in the fitness world. But NexGen Fitness and its brand of private personal training is flipping that traditional gym experience on its head with a fully loaded studio that you can have all to yourself.
"I've seen people come in from other places and say, 'Yeah, the trainer was good, but I never felt like I got my money's worth because there were always crowds, and we were running around to catch different pieces of equipment,'" David said. "Ultimately, they gave NexGen a chance because they wanted something different."
David is set to open his NexGen Fitness location in McKinney on May 2. It will be the first of its kind in McKinney and the 13th location for the growing fitness franchise, which boasts two private, fully-equipped, personal training suites so that guests get the tools they crave — strength training, nutritional guidance, heart rate monitoring, etc. — without having to share the space with strangers.
"More people are buying into what NexGen has to offer, and locations will soon be popping up nationwide," David said. "It's exciting!"
Meet the NexGen Fitness McKinney Owner
David D'Amico is a certified personal trainer (CPT) through the American Council on Exercise (ACE). He also has his fitness nutrition and functional training specialist certifications through ACE. And like most fitness enthusiasts, his love for physical fitness began at an early age. He grew up playing hockey in St. Louis and competed collegiately. He got his first weightlifting bench when he was 14 and spent every waking minute lifting in his
parents' basement."I'd read books as a teenager by Arnold Schwarzenegger and learned whatever I could," David said. "That's where my passion began."
David spent time working for big-box gyms but ultimately found his way to NexGen seven years ago. He started as a personal trainer at the South Frisco location before moving to management. He bought his McKinney franchise in February 2021 and has been busy ever since trying to finish out the last few details so that his facility can be the best it can possibly be.
"This is a huge opportunity, and I can't wait to open the doors," David said. "I worked at a big gym for about a year, and while it was a great gym with a bunch of amenities, I felt like more of a salesman than a trainer. When I came to NexGen, it was all about giving people a personalized experience, not how much I could upsell each client."
Transforming Lives One Workout at a Time
David said he'd never promise anyone a quick fix to their fitness goals, magic weight-loss pills, or overnight results. But imagine getting an intense workout where there's no waiting for equipment, no fighting for your trainer's attention, no one is watching you, and there's no embarrassment. That's something David guarantees with each session — and the results are hard to ignore.
Every NexGen Fitness client works with an expert personal trainer in a private, fully equipped training suite that features the latest in cardio and weight-training equipment. Each session runs 45 minutes and is booked in 50-minute increments.
The McKinney location features two private suites, each equipped with dumbbells, training rigs, a functional cable machine, leg press, medicine balls, etc. Cardio equipment is available at the front of the studio for clients to use anytime the facility is open.
"We can run two sessions — one per studio — at one time, but it's still private because each studio is separated by walls. The sessions are only 45 minutes, but because it's just you and the trainer, you maximize the amount of work you do at each session," David said. "It's a unique concept, and we're constantly running people in one after the other. It has truly become a booming alternative. When I was at the South Frisco location, we were training over 600 sessions each month."
Everything starts with a comprehensive assessment to tailor a workout program that matches your unique situation and goals. This includes testing a clients' metabolic rate, flexibility, body-fat percentage, muscular strength and endurance, resting heart rate, etc.
"There's nothing cookie-cutter about what we do," David said. "We work with our clients to discuss their goals and create a plan that works for them. When you come in for your workout, your trainer has already written your workout and is set up and ready to go. There's a lot of time being wasted at regular gyms as you compete with crowds and other trainers. But not here."
Experience the NexGen Difference
If you're looking for a different kind of workout experience that will meet you where you're at in your journey and promises results that matter, visit NexGen Fitness in McKinney. NexGen offers a complimentary training session with no strings attached.
Training Programs and Perks
One-on-one personal training
Partner andgroup training
Personalized programs
Heart rate monitoring technology
Metabolic testing
Youth and teen training
Golf and athletic training
Anaerobic threshold testing
NexGen nutrition app
NexGen IGNITE cardio
NexGen INSPIRE app
Contact
4701 Custer Road, Suite 300
McKinney, Texas 75070
(214) 385-4284
McKinney@NexGenFitness.com
McKinneySouth.NexGenFitness.com