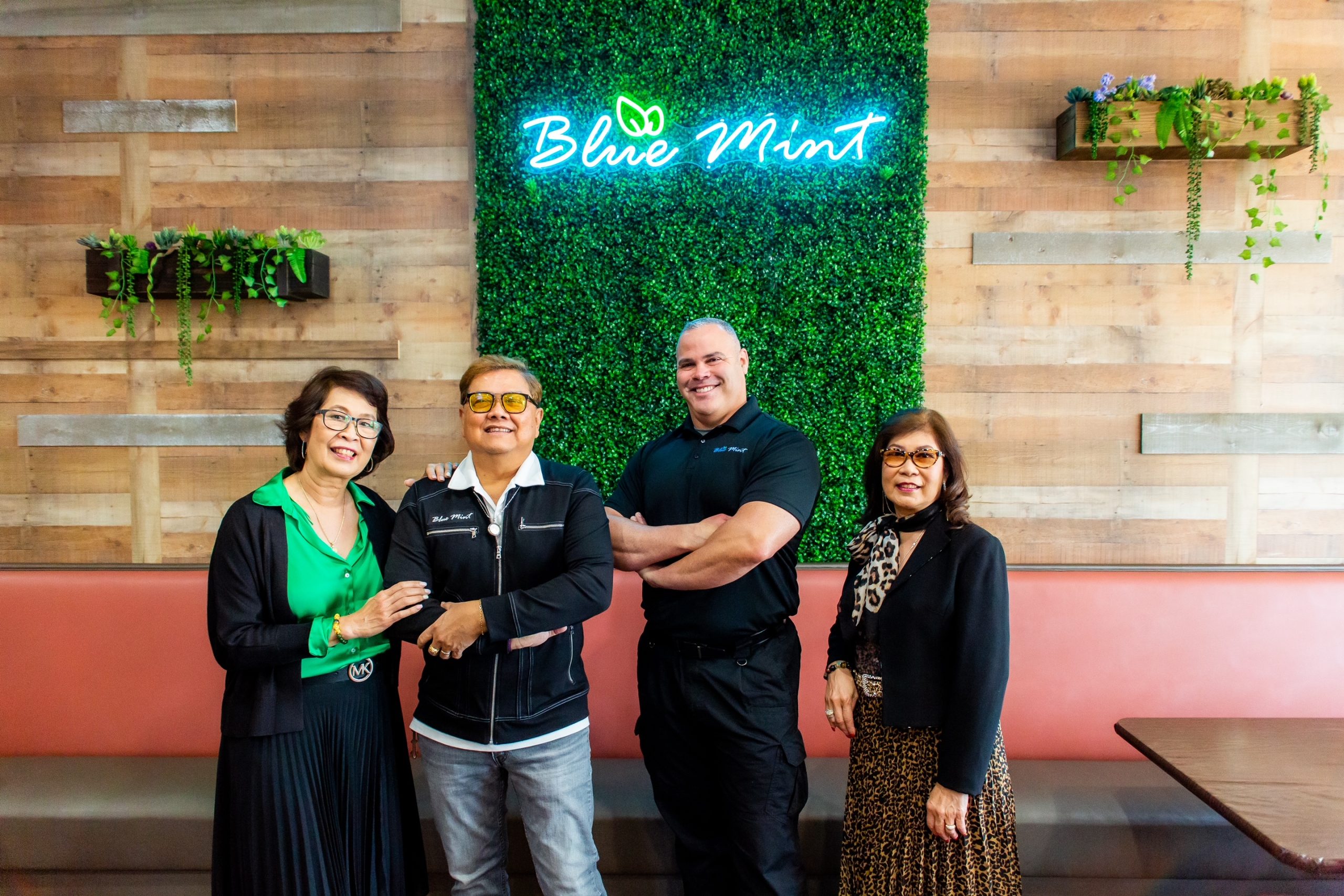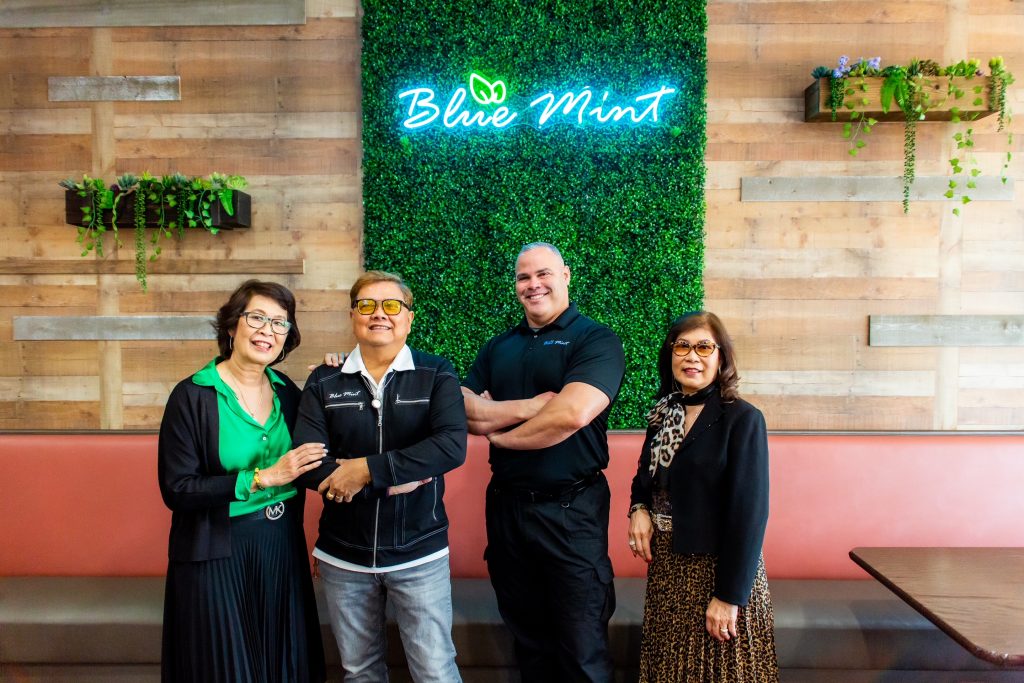 By
Meredith Knight
---
Mike Wilson is a busy man. Not only a retired military veteran and current Arlington Detective (over the busiest retail district in the city) he's also a real estate investor, financial-education teacher, published author, and entrepreneur. But it's his newest venture that's really put a spring in his step. It all began when Mike developed a professional relationship with Om Amaratana, daughter of local restaurateurs Kenny and Ooy Amaratana, founders and owners of the award-winning Blue Mint Thai and Asian Cuisine restaurant. When Om mentioned that her parents had reached a point in life where they'd like to step back from their hectic 60-hour-a-week restaurant schedules and possibly take on a partner, Mike the policeman made way for Mike the restaurateur and, to paraphrase an American classic, it was the beginning of a beautiful partnership.
A Family Legacy
There's good reason Blue Mint Thai and Asian Cuisine has remained one of the most popular restaurants in Greater Mansfield. In a word—authenticity. The family started their first Thai restaurant in New Jersey in 1989. Later, Blue Mint founders Kenny and Ooy relocated to Mansfield from their native Bangkok, Thailand. They brought with them generations of culinary know-how and original family recipes. Kenny left behind his authentic Thai restaurant in Thailand. Eventually, they found a perfect spot in growing Mansfield and would open Blue Mint in 2008. Ooy and her sister, Randy, who also grew up cooking alongside their parents and owning her own Thai restaurant in New Jersey, were more than ready to join their efforts to offer an authentic Thai dining experience to their new Texas neighbors.
Same Authentic Thai Experience
Even as Mike has come in and made some significant changes at Blue Mint with partners Randy, Ooy, and Kenny, they are still very much involved day-to-day in carrying on the family legacy and sharing their award-winning family recipes with loyal customers and newcomers alike. While the menu has stayed the same and the same highly capable chefs and wait staff are still on hand, the new atmosphere and vibe are noticeable including large-screen TVs, hit music and a menu of choice beers, wines, and seltzers. The website has undergone a facelift and high-tech new neon signs direct the way to the best Thai and Asian cuisine in town. Diners now enjoy online ordering and delivery service (within five miles), a popular happy hour with drinks half off, and $10 lunch specials Tuesday through Friday.
"If you haven't tried Blue Mint's Crazy Noodles, Golden Pouch, Drunken Fried Rice, Blue Mint Dumplings, Pad Thai, or one of our hot and creamy curry dishes, do yourself a favor and just visit the website or call (817) 453-1999," Mike said. "We look forward to serving you."
---
CONTACT
1211 East Debbie Lane, Suite 115
Mansfield, Texas 76063
(817) 453-1999
BlueMintRestaurant.com