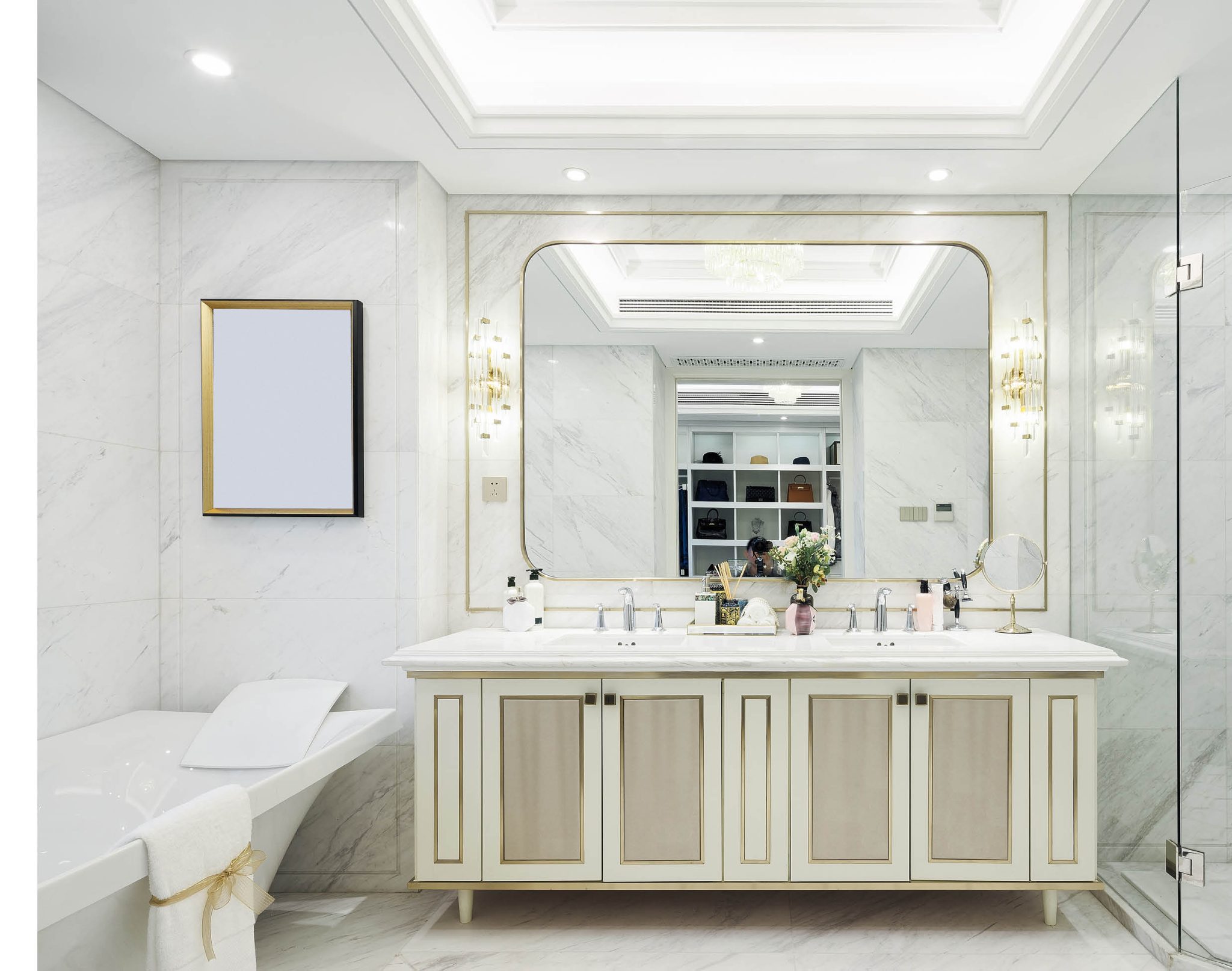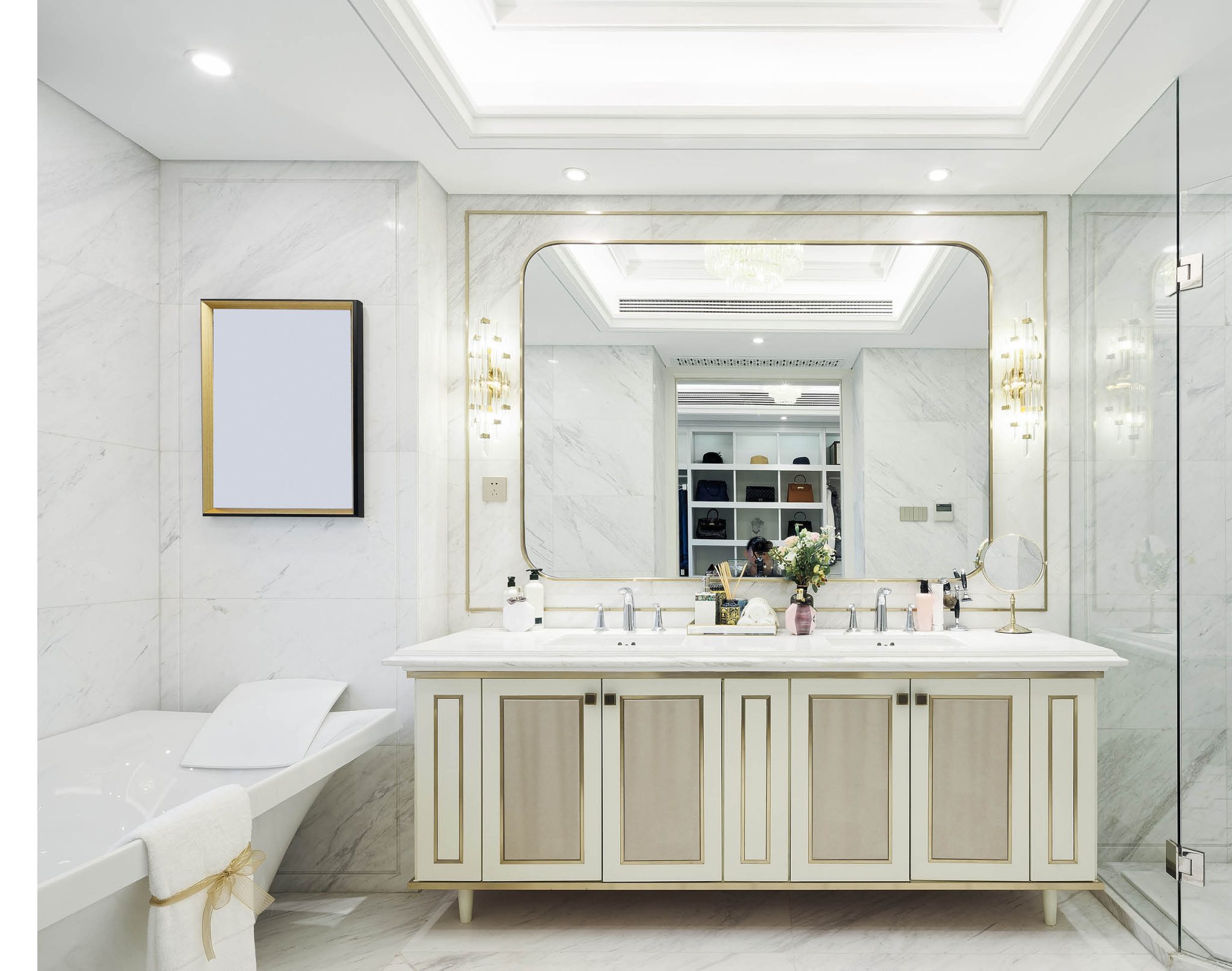 Ah, the bathroom: a spa-like escape, a personal sanctuary, and a little respite from cruel, real-world responsibilities. As a Realtor, I can tell you that it's one of the first things a prospective home buyer is going to want to see on a home tour, and for good reason. Admit it, we're all a little busier than we really ought to be; so when we're ready to relax, we want (and deserve) to do so in style. And for many folks (myself included), the shower (and bathtub) are often the focal point of both design and desire.
Unfortunately, many of us won't find "the perfect bathroom" or even "the perfect shower" in our otherwise ideal home. Especially if we (like most of Texas and the rest of the country), are currently obsessed with clean and modern bathroom design—while also interested in older, established homes full of character and charm. But there's no need to get too grim. The good news is that your dream bathroom could be just a quick renovation away.
Current Trends and Innovations

According to experts from the Remodelers Council of the Greater Houston Builders Association, "Houston homeowners are opting for innovative uses of space, creative lighting effects, and technological touches to update their bathrooms this year." People want a modern look with clean lines. They desire simple and classic elegance. They also want cost-effective improvements that are easy to maintain, the Remodelers Council says.

Some homeowners are opting to remove their bathtubs entirely to create large, luxurious showers—with plenty of room for two people, benches, and multiple shower heads. And oh, the technology! Did you know that you can now watch your favorite shows from the comfort of your fancy-pants modern shower? (Try a super sleek, flat panel television mounted in your too-cool-for-school bathroom retreat.) From water saving options that don't sacrifice water pressure to shower-ready surround systems and gadgets that allow you to start and control your shower right from your bed, the possibilities are truly endless! What a day and age we live in.
Those that do want bathtubs are starting to look for alternatives to jetted spa tubs, and moving toward "soaker" tubs—which are basically regular bathtubs, just bigger and deeper. And when it comes to walls and floors, many people are opting for complex tile patterns. Custom is in! The "stone look" is also very popular right now, eliciting the feel of a natural, spa-like sanctuary—and this look can also be achieved with tile, which doesn't require the sealing that traditional stone does.
When you're ready to remodel, you will want to think about design, function, and of course budget. You will probably want to hire outside help, unless you are a weekend warrior and simply planning to re-tile your existing shower. For anything else, it's probably best to seek a professional! As much as we'd sometimes like it to be, real life isn't HGTV, and odds are good that you're not a contractor.
A Real-Life Texas Renovation
When Tracy and her husband Christian first toured their northwest Houston home, they had no plans to remodel the bathroom. While a bit dated, Tracy says it looked fine on the surface, and she figured it would suffice once decorated. She described it as a standard master bathroom, with a double vanity, a giant tiled-in tub, and framed shower. But upon closer inspection, the couple realized not all of the bathroom's flaws were cosmetic. The place needed a brand new bathroom, and so they got to work!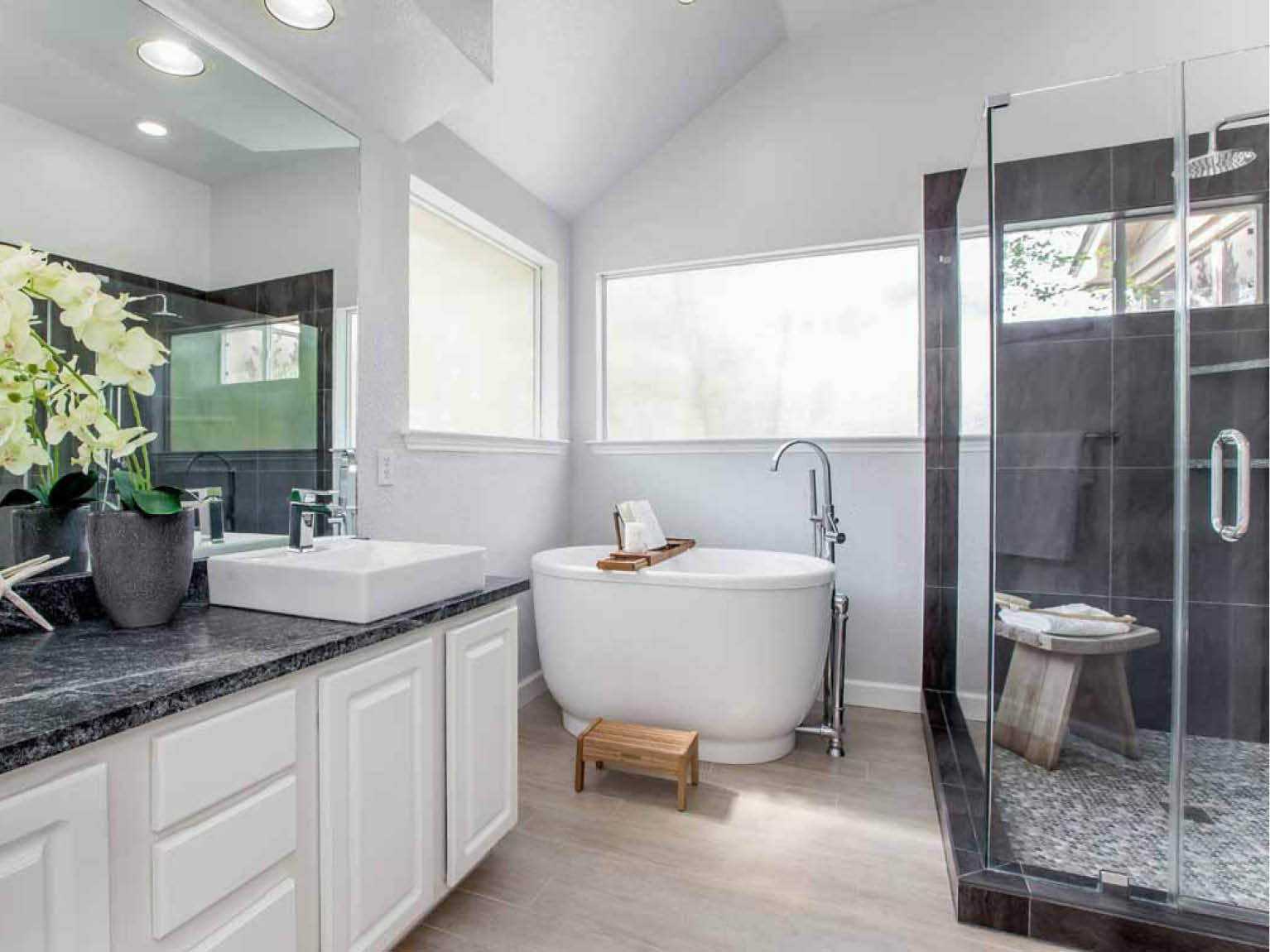 For inspiration, they spent a lot of time browsing Houzz. They wanted to think of a design plan that was both aesthetically pleasing but also functional, Tracy says. They decided to increase the size of their shower—and by going frameless, they were able to double its original size.
They added a hand shower, so that they could more easily wash their dog indoors. And they also decided on a freestanding, Japanese-style soaking tub, which are both smaller and deeper than traditional tubs "It's better for soothing aching backs without feeling like you're in a small swimming pool," Tracy says.
The resourceful couple did the demolition work themselves, and decided to hire professionals to tile the floors, install the custom shower pan, and put in new shower glass. Professional local plumbers installed the tub, the sinks, and other bathroom hardware. The entire renovation took about five weeks to complete. Tracy says they were very pleased with the professionals they hired, as well as the outcome of the project.
"I cannot put into words how much joy that remodel gave us. It didn't take very long. We saved where we could, and splurged where we needed to. My soaking tub was my escape, and I use it nearly every day," Tracy says. "I cannot stress enough that you get what you pay for. Do your research, get bids and referrals. Any home improvement project can turn into a nightmare without the right person for the job."
By Jessica Tomes