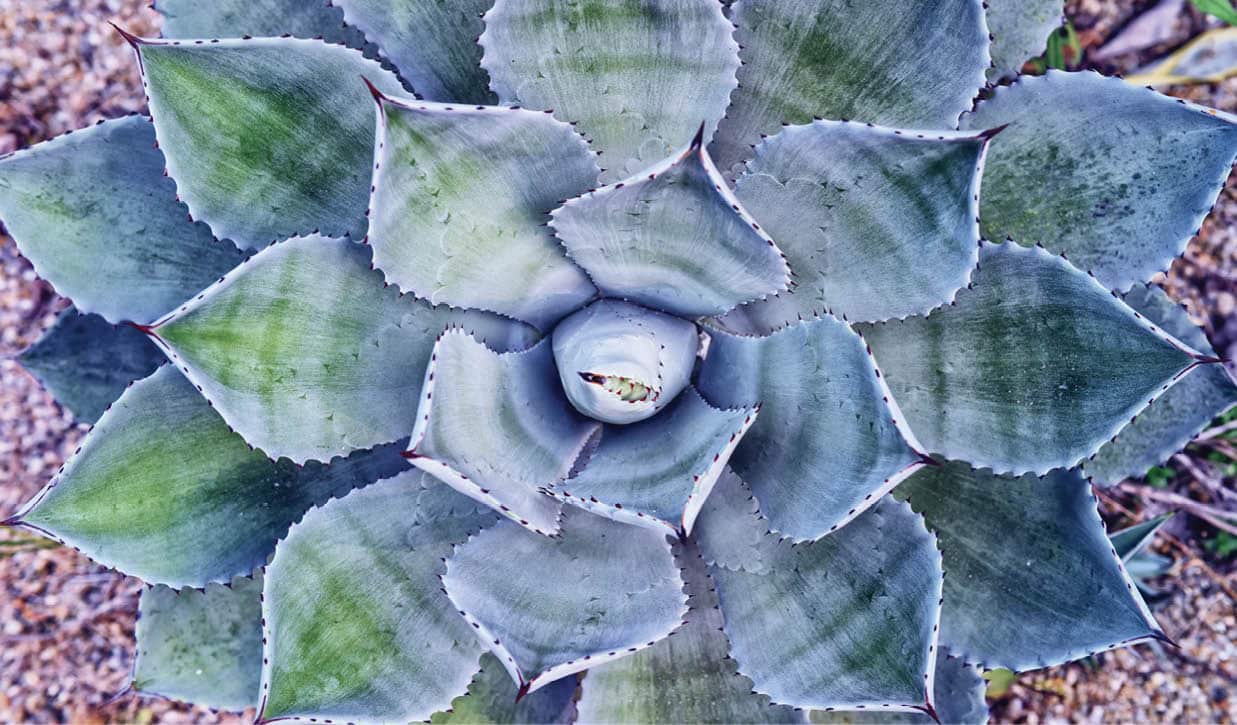 Climate-coordinated, minor maintenance
If images of wide expanses of weedy, white gravel and withered grasses come to mind when you think of xeriscaping, it's time to open your thinking to a new wave of Texas landscape architecture. Xeriscaping doesn't have to be dated, old, or out of style. It can provide natural beauty that is harmonious with the climate in fresh and new ways, while saving water, encouraging a native habitat, and providing a pleasing respite in your garden.
By mindfully choosing your plants, using the latest architectural elements, and selecting ground covers that work best in the Texas heat, you can find peace with your garden or yard rather than fighting it through the long Texas summers, all while staying fresh. Here are some easy ways to create a xeriscaped yard and garden, from the soil to the bloom.
Start With Soil
By definition, xeriscaping is a form of gardening that finds ways to work with the natural landscape of your yard rather than in opposition to it. By stepping away from water-soaked lawns and toward the low-maintenance beauty of a more natural, environmentally friendly habitat, you can create not only a beautiful space surrounding your home, but you can also take steps toward helping the planet.  When you choose a garden that requires little or no irrigation, you can find ways to blend with your surroundings rather than to fight it.
Your soil should be a balanced pH so that drought resistant plantings that require little water can flourish. Most cacti and succulents thrive in a pH6 soil, which means that the soil is slightly acidic. This doesn't mean that a xeriscaped garden is only succulents; in fact, many blooming plants, herbs, and vegetables can thrive without a lot of water. The key is to treat your soil with care so that the plants you choose succeed. Talk to your local garden center about a testing kit for your soil, and then take the necessary steps to bring your soil quality to the standards you need for successful planting.
Find Your Path
It's easy to partition your yard into grow zones by framing areas with paths and pavers. Decomposed granite makes a beautiful, functional pathway and can be edged by pavers or rock borders. It's a big job to lay the foundations for strong garden paths and partitions, but it's worth it, especially when you're tackling one section of your yard at a time. Brick pavers, smooth river rocks, and decomposed granite can make an interesting combination of textures and surfaces for your spaces, and are also great ways to highlight water features and to incorporate outdoor lighting for your paths. Contractors specializing in landscape architecture are experts in suggesting the best materials for your needs, so don't hesitate to get an estimate for the vision you want to create for your spaces.
Mulch is necessary for retaining soil moisture, regulating soil temperature, keeping weeds at bay, and preventing soil erosion. Beyond that, mulch can add splashes of color and beauty around your plantings, trees, and shrubbery. By incorporating rock and mulch together, you can create an aesthetic that's both pleasing and functional, all while adhering to a xeriscaped concept.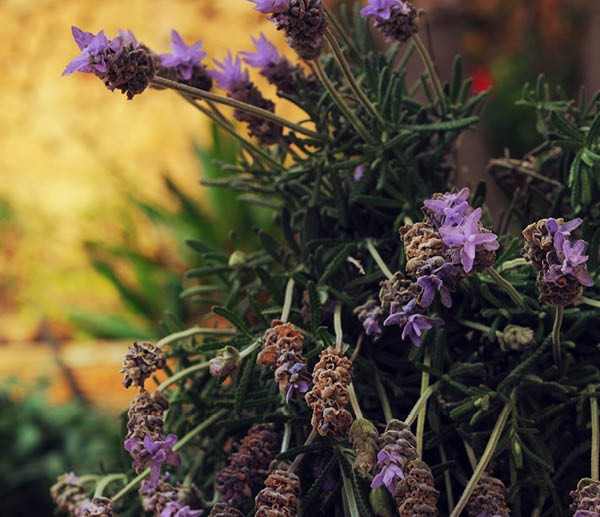 Choose Your Blooms
Low water plantings are the crucial element in xeriscaping. Plants native to Texas don't have to be grasses and agaves, but choose your blooms carefully so that they are sure to succeed in a drought-prone environment. Clover, crepe myrtle, trailing lantana, flowering Senna, and black-eyed Susans all flourish with little water once they are established, and the blooms keep your garden vibrant and interesting.
Ground covers like Calylophus, with soft yellow blooms, and soft purple liriope are frequently seen in Texas because they succeed despite unpredictable summers. Sedums, verbenas, and varieties of feather grasses also work well to frame paths and to splash guaranteed color and greenery, all while using very little water.
Choose a Water Feature
Your low-water garden space means that irrigation isn't a big part of your landscaping plan. It doesn't mean that your yard must be a desert. Creating a water feature can provide sound, movement, and a pleasing focal point for your yard. It can also attract natural wildlife and birds to your outdoor space. Water features that recycle the flow of water continue to conserve resources and can make your garden a place to gather, enjoy, and to share for years to come. 
Thriving Herbs
An herb garden is the perfect addition to a xeriscaped yard concept. Partition a labeled herb garden so that the entire family can benefit from your land. Rosemary is a fragrant thriver in the Texas heat, and a variety of sages are beautiful bloomers and also go great with marinara and Italian meals. Always have mint on hand for that perfect glass of iced tea, and don't forget dill and oregano for dips and sauces. All of these herbs succeed in low water areas and with partial sun.
How Do I Test my Soil?
Talk to your local expert at the home and garden center about what pH level works best for your area. In general, a neutral soil with a pH between six and seven means that your plantings can thrive, but some plantings succeed with either higher acidity or higher alkaline properties. To treat soil that is highly acidic, add lime. If your soil is alkaline, treat it with peat moss.
Best Hardy Plants for Xeriscaping:
Best Bloomers:
Jasmine

Black-eyed Susan

Yarrow

Indian Paintbrush

Lavender
Choose low-water herbs:
Rosemary

Mint

Dill

Oregano

Russian Sage